Although I received my gauge fascia piece with oCarbon's first completed batch back in January, I couldn't actually install it. The fascia needed to be connected together with the hood piece, and then the entire cluster could be mounted into the car. Waiting for the completion of the hood was tantalizing and elicited feelings of helplessness at times.
At long last, and after much prodding, oCarbon came through with the work and I had a well overlaid carbon fiber hood in my hands. Unfortunately, I still couldn't fully install the whole assembly, because the 3 mounting clips on the underside of the hood were removed and forgotten. That delayed the effort yet another week until the clips were eventually tracked down.
After having to see the gauge fascia sitting lonesomely on top of my pool table for months, I anxiously mated it back with the hood.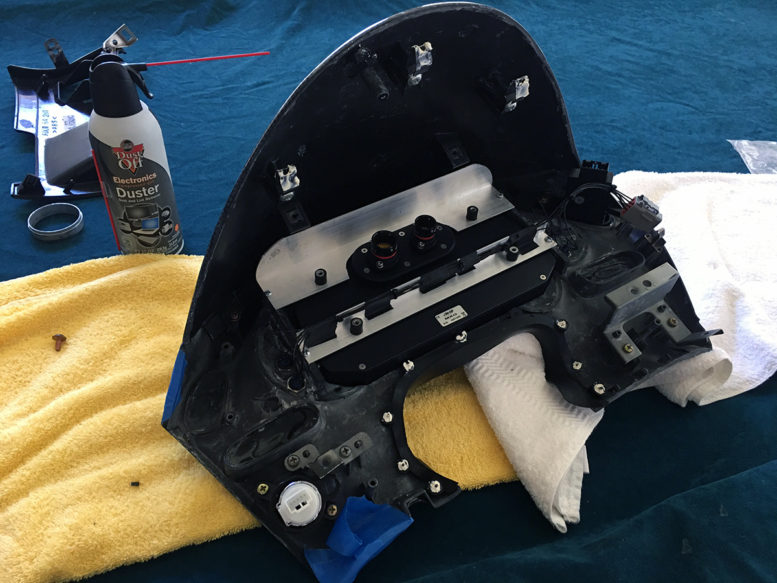 The moment of truth… I then maneuvered the entire cluster carefully into the car, plugged everything in, and was granted this belated yet relieving sight. The momentary buttons, S2000 start button, and AiM Dash all came to life and operated without issue.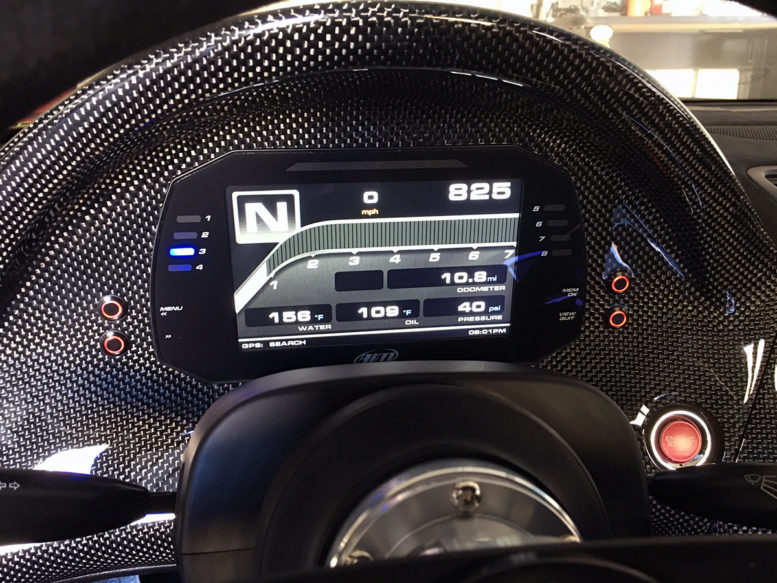 There is no doubt you have to wait when it comes to dealing with oCarbon… but you do at least get what you paid for, at some point. I just wish their extremely overdue turnaround times did not have to overshadow the quality of work, because I have no complaints about the delivered product.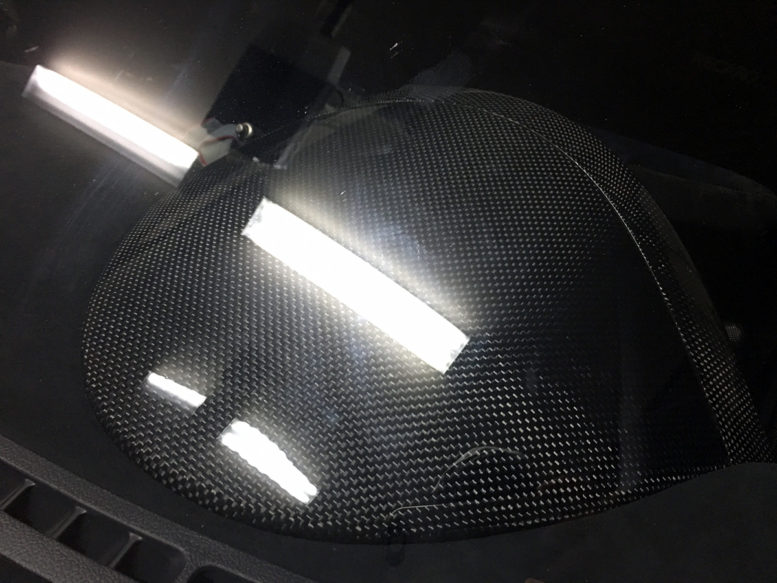 Many years of effort have led me to this interior. I lost count of which iteration this is, but it is surely the closest realization to my ideal specifications.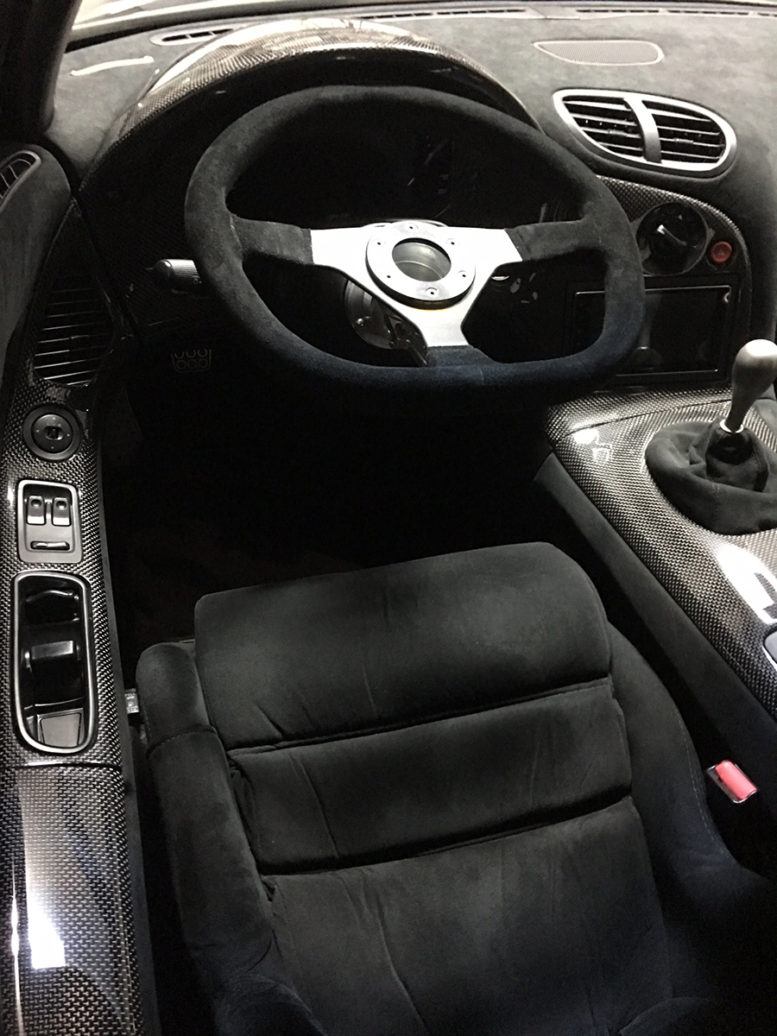 A while ago, I sold my custom ordered Nardi Gara Sport and picked up a new MOMO Mod 88. I just felt like it was time for a new look and that the MOMO would suit the overall theme of the new interior better. It is also D-shaped and all black suede. I was finally able to run my red Mazdaspeed horn button, that I purchased a year ago, below the optional MOMO Competition horn ring.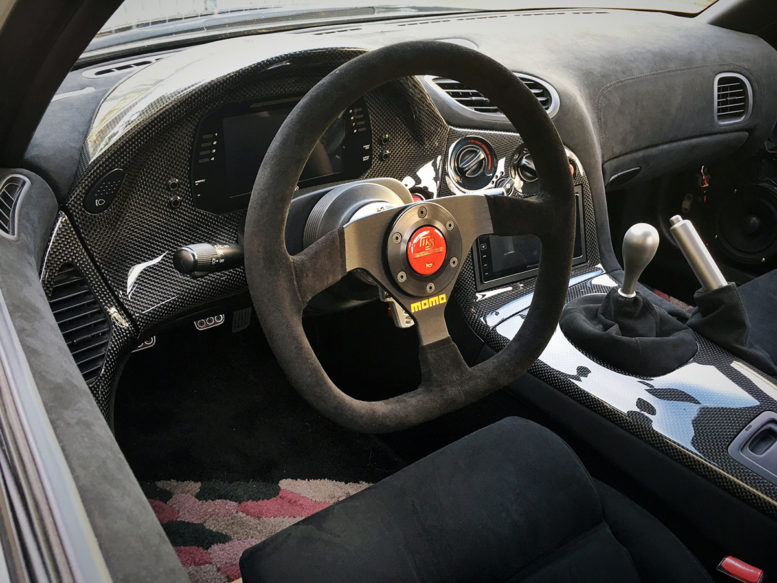 Months of hard work and patience have now brought me one step away from the finish line. The passenger side door card is all that is left. Hopefully it won't be long.