The Sparco Ring steering wheel's design and shape fit the bill excellently, however, my needs grew out of its 330mm diameter. Over time, I started to feel that the relatively small size of the wheel no longer suited the nature of the car. And on the other hand, from my experiences with the '99 Nardi steering wheel, I knew that a 360mm diameter would be slightly too large. The sweet spot is 350mm for me.
The need to size up was compounded by the fact that I have manual steering in the car and could benefit from the added leverage. Secondly, with my height and sitting position, the Sparco wheel cuts off the upper shift lights on the AiM dash.
I wanted to retain the same D-shape design of the Sparco wheel in a 350mm version, because the extra space at the bottom is a much needed feature to keep my thighs out of contact. Another mandate was the suede material and non-contrast black stitching. Finding such a wheel on the market was impossible – nothing with these exact specifications existed. So what do you do when an off-the-shelf part is not available? Get crafty and go custom.
The Nardi Gara Sport was almost the perfect wheel I was looking for, it had the right design and the 350mm diameter, except it only came in black perforated leather with red contrast stitching. My initial idea was to buy this wheel and then immediately send it out to Dallas Custom Steering Wheel for a rewrap in black on black suede. Going this route would have undoubtedly been costly, but necessary given the limited options.
Since I was ordering the wheel from one of the primary US distributor for Nardi directly, I was able to learn that they could help put in a special order for me. This would yield me a one-off and completely OEM wheel. The only downside was the wait time. Approximately 2 months later, the wheel was finished by Nardi in Italy and shipped stateside. It took another week to ship to me. I then missed signing for the delivery even though it was scheduled for a Saturday and I happened to be home. I was in the shower that morning and, of course, during that small window is when the FedEx driver attempted the delivery.
I eventually picked up the wheel the following week and finally, the hunt was over.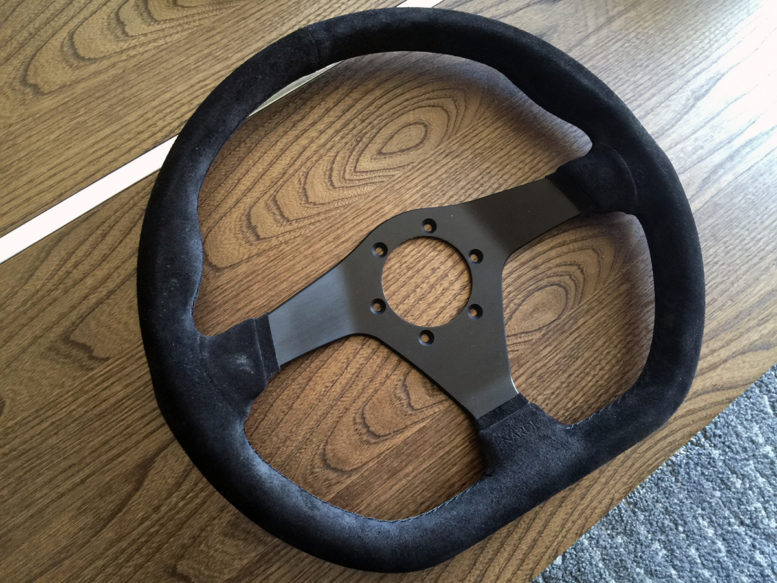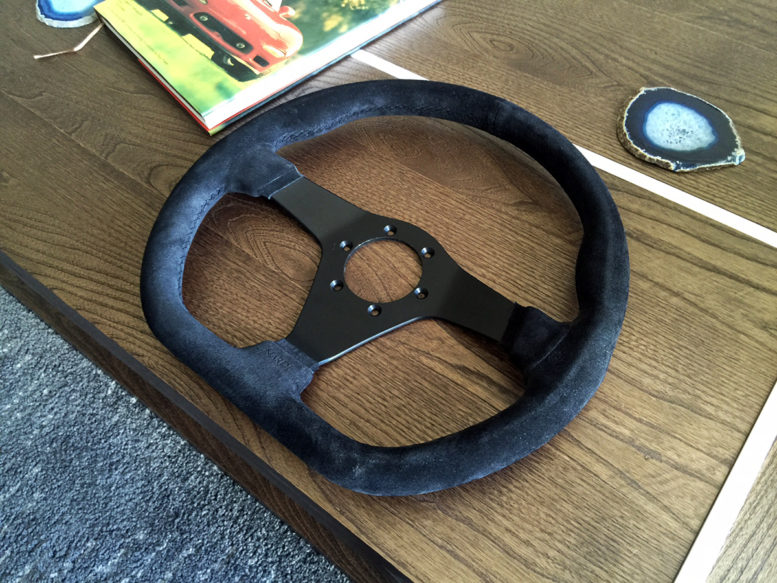 Nardi logo stamped into the suede: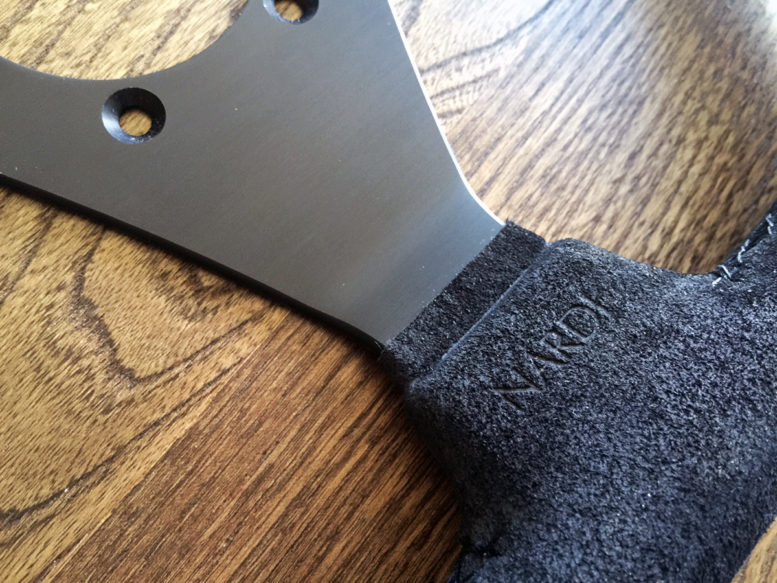 Backside: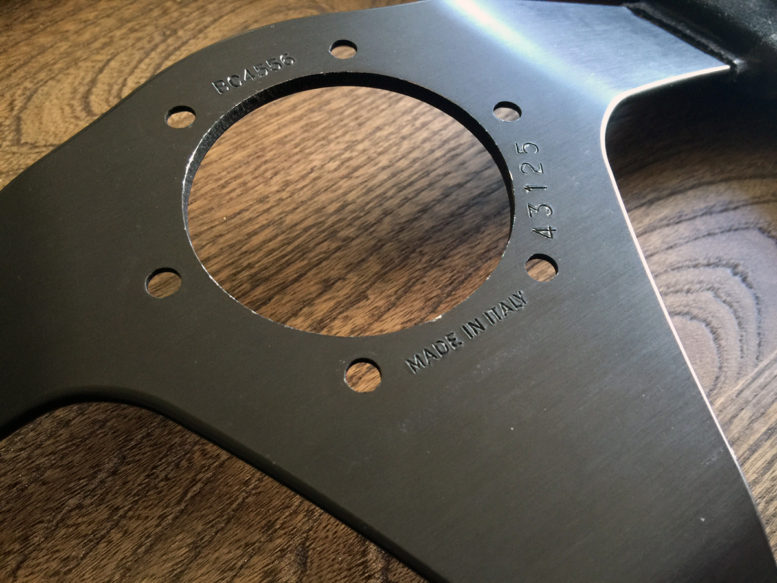 I prefer simple spokes and modest dish.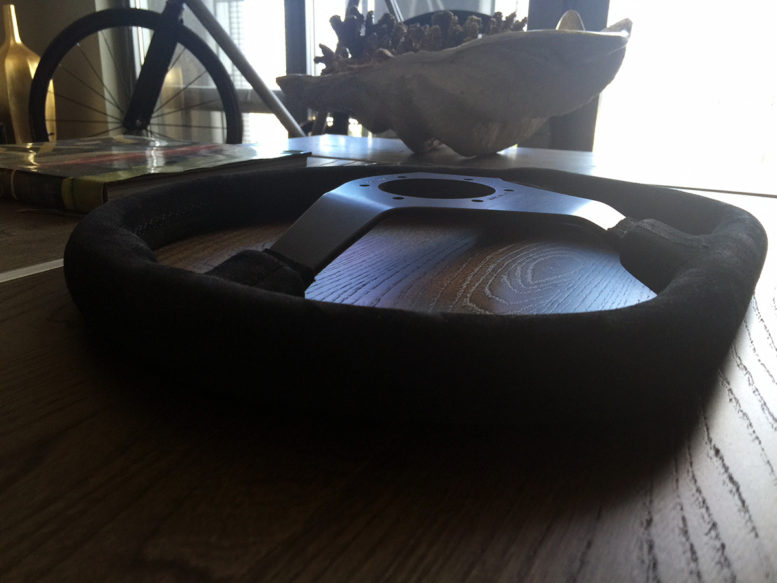 Nardi stitches a segment in the material at 12 o'clock, which doubles as a subtle position indicator.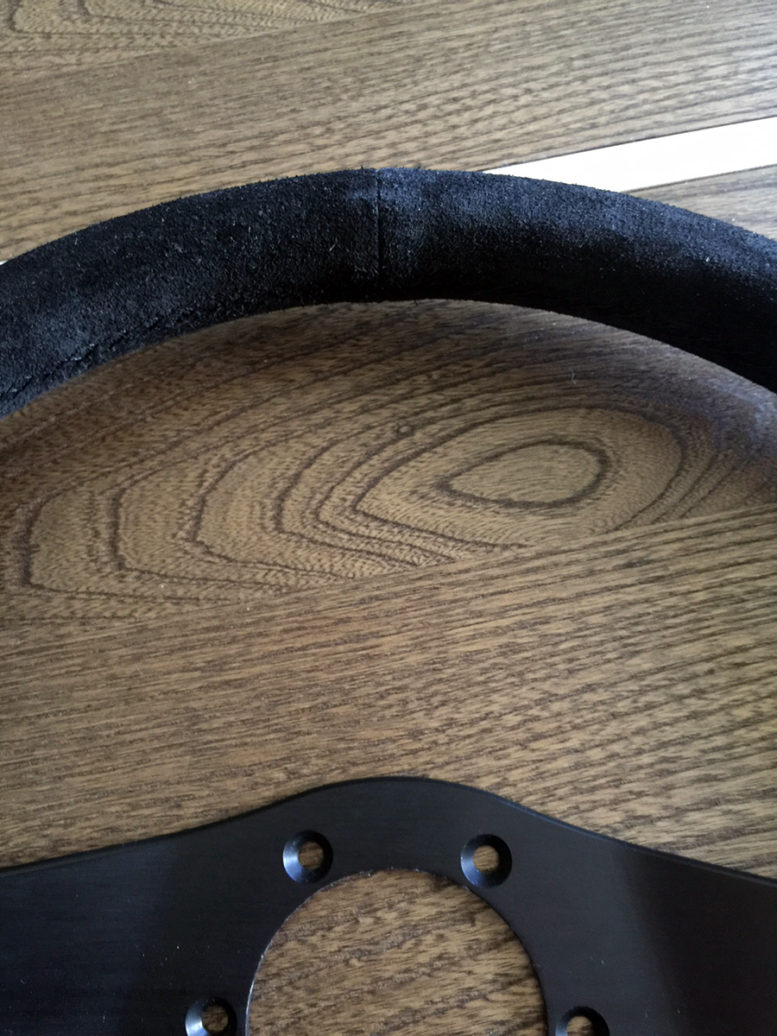 Now to install it into the car!