With custom, handmade work, wait times are a customary part of the game. To my surprise, after probing oCarbon with a ritualistic email asking about how progress was, I received a reply stating that my main trim panels were in the mail. And just like that, they showed up neatly packaged in a box at the end of the week. It was with great anticipation and excitement that I got to inspect their quality in person.
Usually with stuff like this, you develop a trained eye and it only takes the first few seconds of inspecting a part to ascertain a graded value for it. As soon as I opened the box and unwrapped the goods, I knew right away that I would be satisfied. Overlaying carbon fiber is an extremely manual and intricate process with numerous variables at play. When factoring in the shape of the pieces and the complexity of the curves, it compounds the effort required. And plain weave carbon fiber in particular does not like curves, but on the flip side, is also unidirectional by its small 1×1 pattern and offers greater leniency than directional twill weave, for example.
While absolute perfection cannot be realistically demanded, the work oCarbon has performed is truly stellar and is what sets them apart. It was a venture on my part to take the plunge and rip my interior apart and then almost blindingly ship them the parts. My faith so far has been rewarded and I am now that much closer to realizing my dream interior.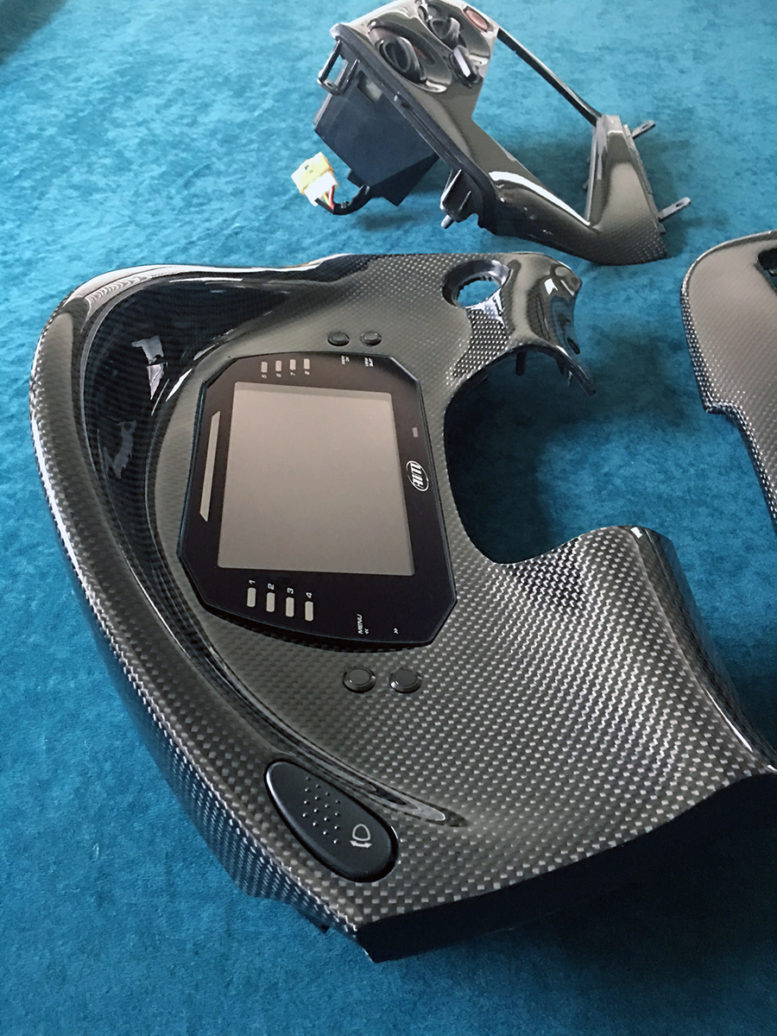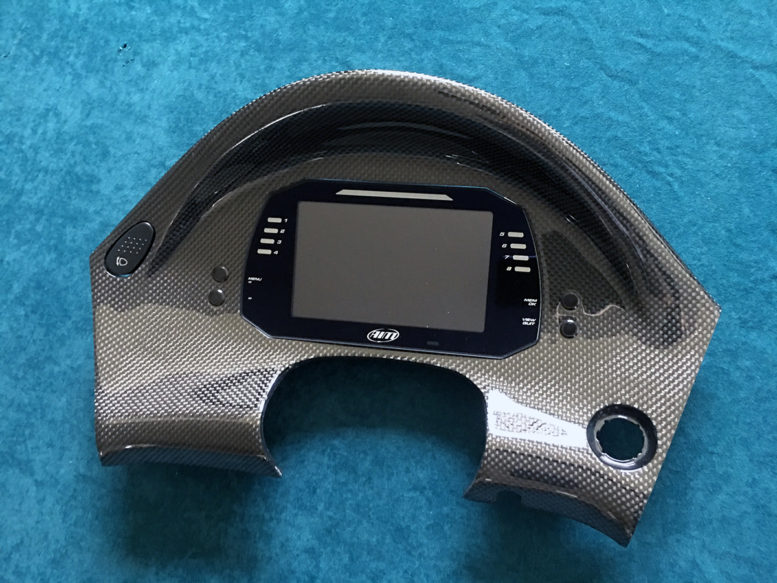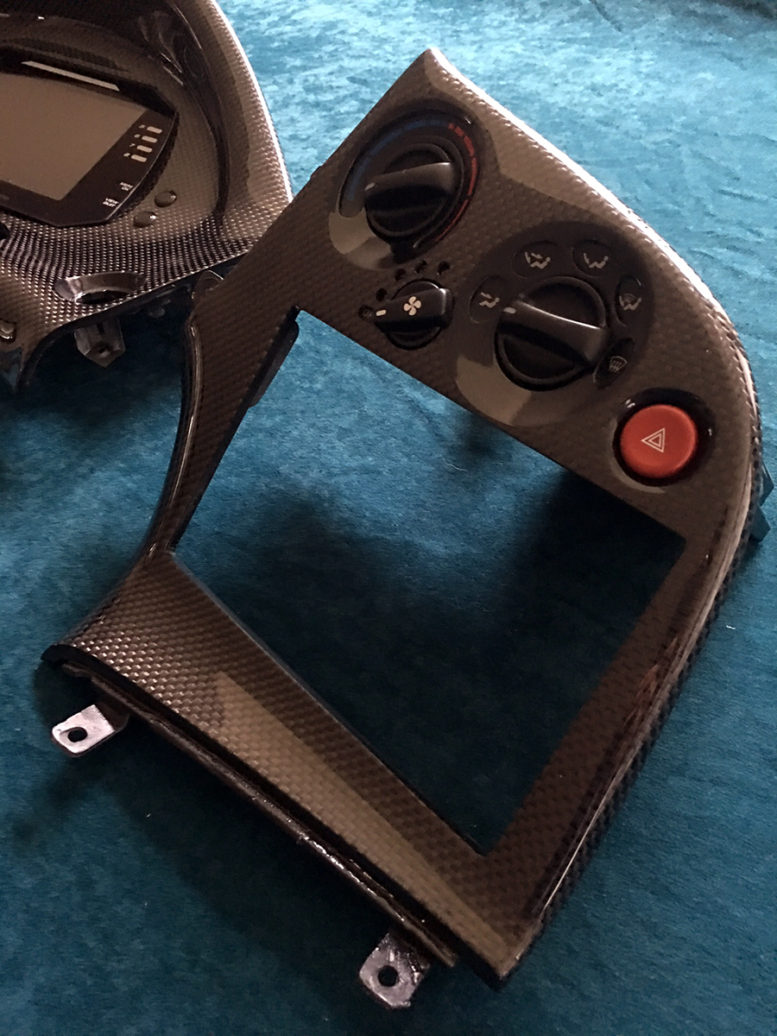 The finish has beautiful depth and high consistency. The appearance is jewel like. There are no apparent ripples, waves, pinholes, or fabric misalignments as commonly found on cheaper, molded trim panels. And because the carbon fiber has been overlaid on OEM plastics, the fitment is of course guaranteed… which alone is worth the effort. There is absolutely no comparison to those products and I'm glad I went this route.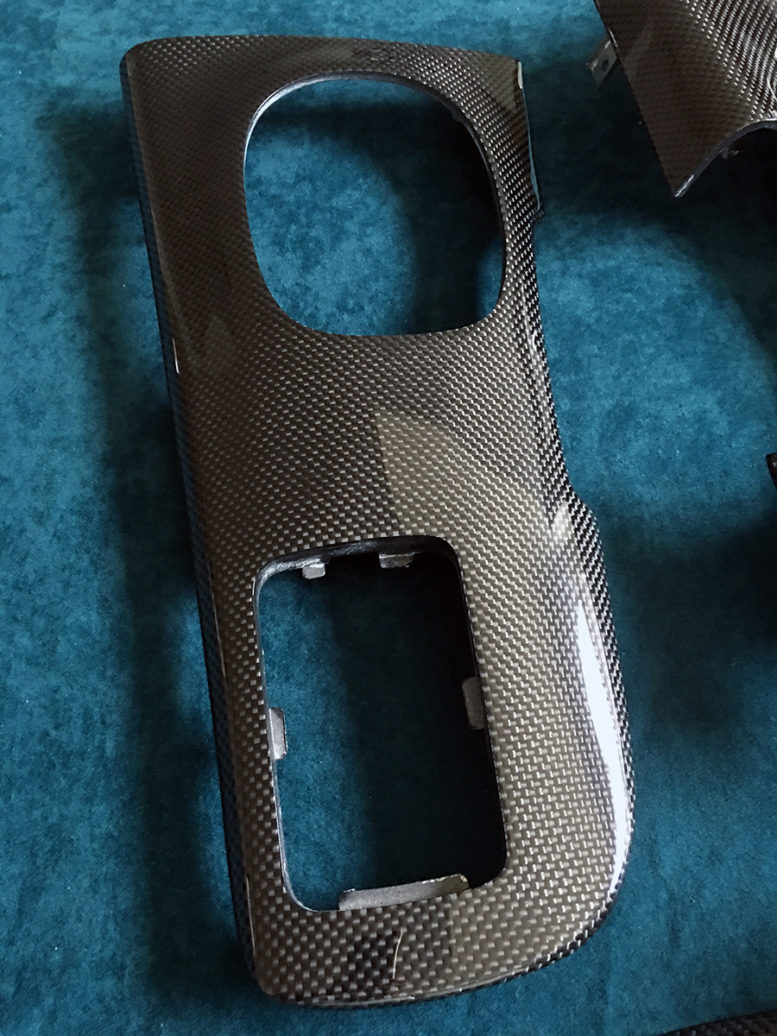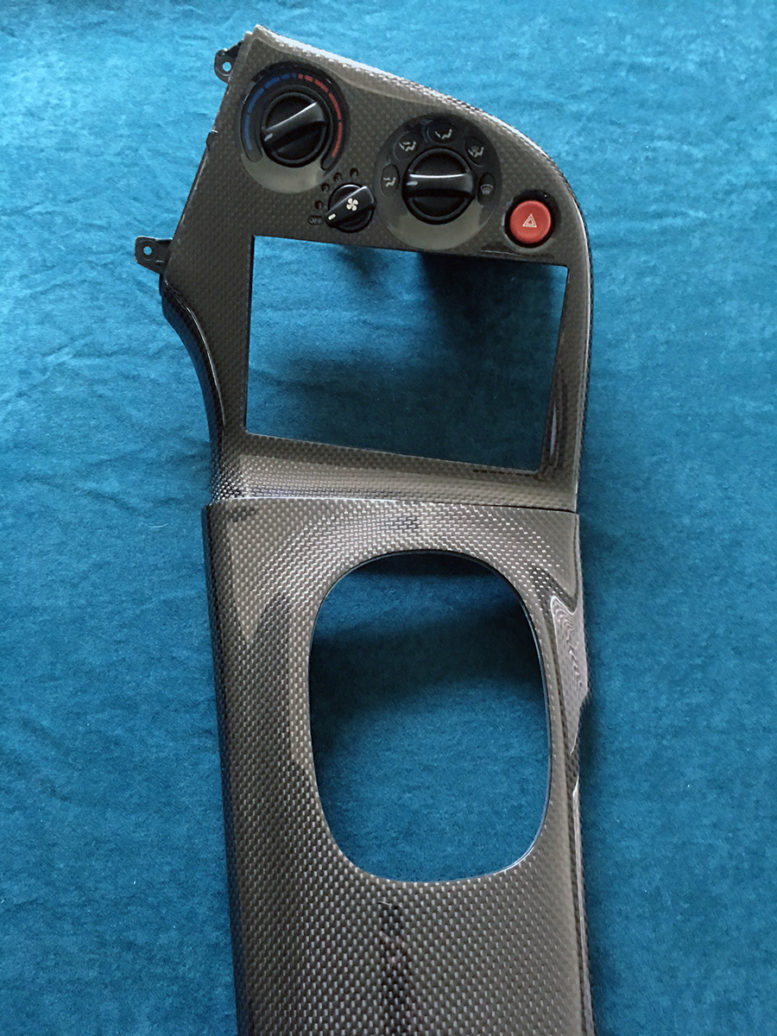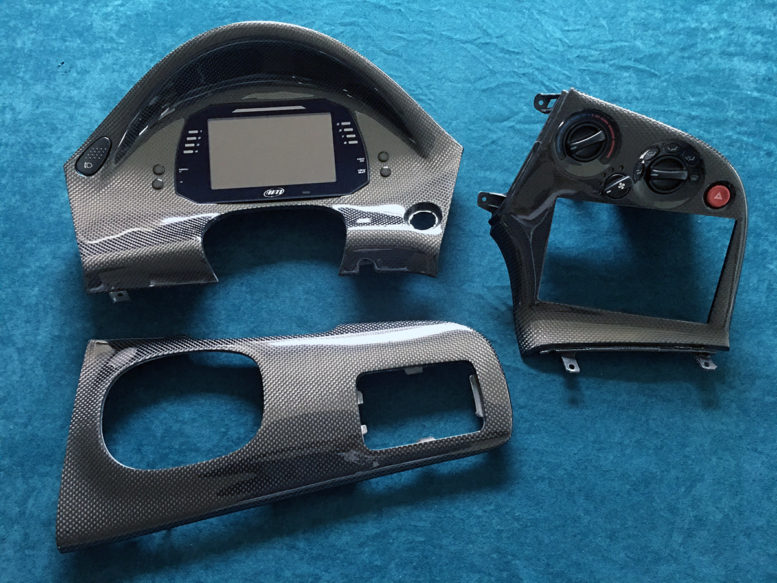 oCarbon is still working on my gauge hood and the 2 door trim pieces, so I will have to hang tight until they're ready.