What can I say, I get bored easily. I can never remain idle and I have far too many schemes and plans. Once I sold my Tacoma for a new 2017 Chevrolet Volt, I felt like a part of me had died. So I've decided to take a stand and throw a middle finger up to "being normal" by resolving to scratch a long-lingering item off the bucket list – drifting. I've been an innocent bystander and spectator in the sport for over a decade now, but was always too busy with something else to give it a shot myself. Not anymore, it's time to dive into the world of the S-Chassis and take a seat in the participant's chair.
If finding a clean, unmolested RX-7 is difficult… that problem is squared when it comes to 240's. I've been on-and-off searching for one over the past year or so, and more seriously in the past half-year. In that time, I wasn't able to find anything worthwhile, it appears that most of the cars these days are totally bastardized or ruined by a teenager. I purposely altered my criteria to include mediocre condition cars but with good suspension and drivetrain modifications, since I ultimately don't want something too clean because I need to be free to drive it hard. It was still slim pickings, nothing on the market stood out. I searched high and low through the forums and all over regional Craigslists.
We all know what happened the last time when I had ambitions to enter the 240SX scene, a colossal failure. As the years passed, however, my tastes acclimated and changed. Now, my S-Chassis of preference is specifically the S13 Coupe. I just love its clean lines and simplicity as whole. And as aforementioned, I'm not looking for a totally pristine, low-mileage, collector-grade example as that would defeat the intended purpose.
Finally, and surprisingly, I made a Want to Buy thread out of the whim on Zilvia, and a few hours later I was introduced to a white Coupe that struck all the right chords. I read the private message on my phone only briefly before I knew that this would be the one, and I had to buy it.
Like the seller I bought my RX-7 from, who was a long-timer in the community, this one for the 240SX is a comparable equivalent. Granted, I don't even have this car in my possession yet, but I feel confident enough from our engagements and have a deposit in place. In fact, I didn't exactly learn my lesson of not buying parts for a car you don't actually have… because the modding process has already begun. My edicts on not wasting time and getting shit done has grown so fiercely at my current age that I am pushing hard to have this car mostly modded in weeks, not months… not years.
Progress is so rapid that it's preemptive: what catalyzed me into finding this Coupe was me buying a set of 17×9″ wheels from my friend Justin (who I most recently went on a bike ride with). They were cool and he gave me a great deal, I couldn't pass on it, even though I had nothing to put them on. So instead of buying wheels for a car, I bought a car for wheels.
Details on the Coupe:
1991 S13 Coupe – SE Non-sunroof with optional HUD
Exterior
Silvia OEM Aero Bumper
Silvia OEM Sideskirts
Silvia OEM Rear Valances
Silvia OEM Brick Headlights
Silvia Half/Half Turn Signals
Silvia GTR Grill
Silvia Trunk Lock
Interior
Bride Brix II Seats – Driver/Passenger
Silvia Manual Seatbelt conversion
Cusco 6-point Roll Cage
Nismo Titanium Shift Knob
NRG Short Hub
NRG Carbon Fiber Quick Release
Grip Royal Steering Wheel
DEFI Gauges
Suspension
MCA Blue Series Coilovers
SPL Tie Rods/Ends
5-lug Swap
Nismo Power Brace
Nismo Front Strut Bar
Cusco 3-point Rear Strut Bar
Adjustable RUCA
Adjustable Toe Arms
Adjustable Traction Rods
Adjustable Tension Rods
Wheels/Brakes
5zigen FN01R-C
Project Kics Lug Nuts
R32 GTR Big Brakes F/R
Stainless Steel brake lines
Upgraded Brake master cylinder
Engine/Drivetrain
S13 Redtop SR20DET
S15 BB Turbo
550CC Injectors
Tomei Power Expreme Manifold
Tomei Turbo Elbow
Greddy Front Mount Intercooler
Greddy Oil Pan
Greddy Intake Manifold
Greddy Blow Off Valve
Blitz RealizeTT Exhaust
300zx Fuel Pump
Z32 Fuel Filter
Koyo Aluminum Radiator
B&M Short Shifter
Exedy Stage 2 Clutch
Fidanza Flywheel
S15 HLSD
The strikethrough items are all parts that I negotiated to have omitted from the car. Here is a picture dump.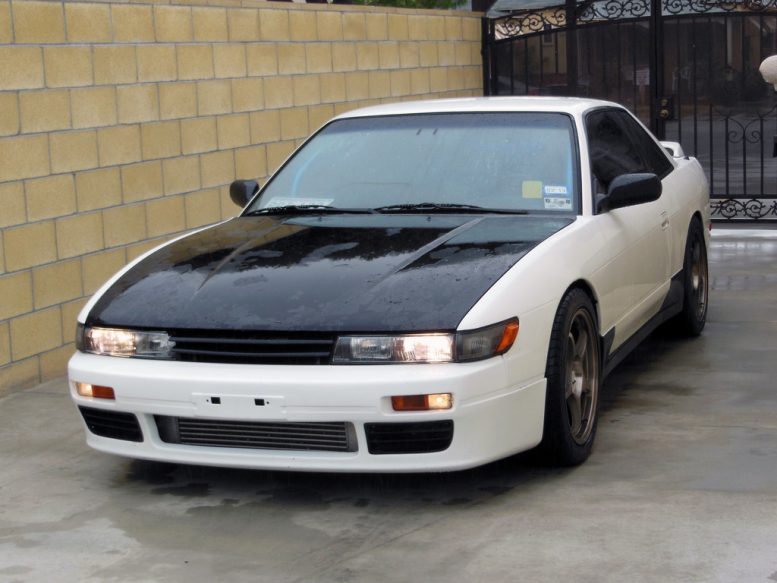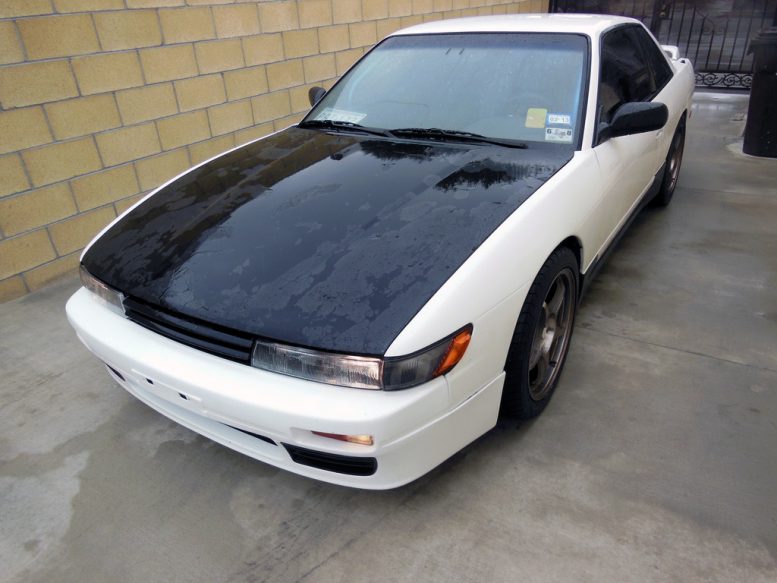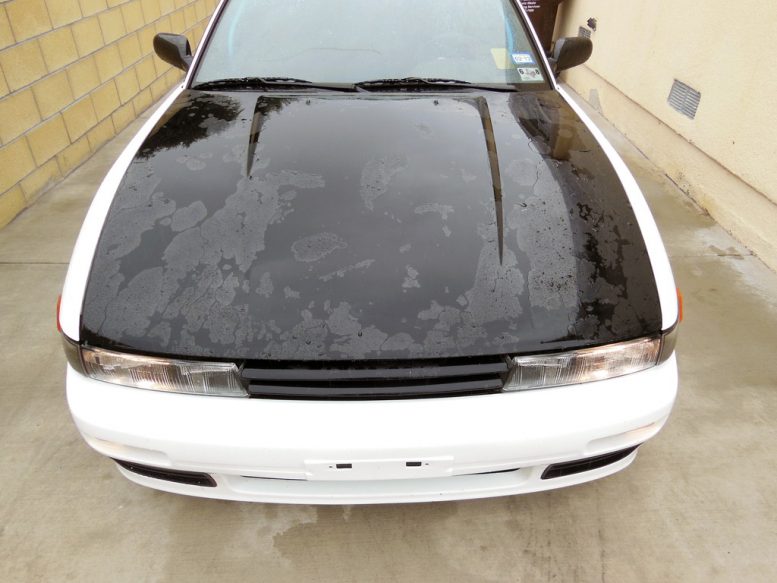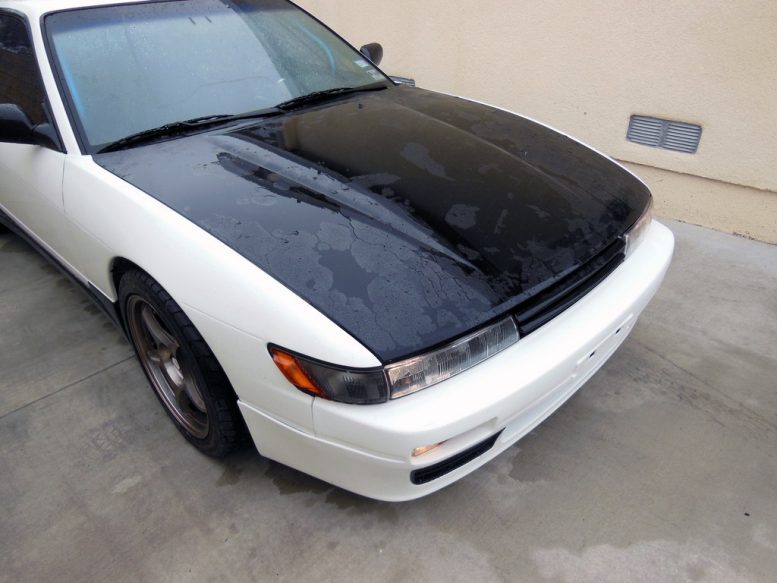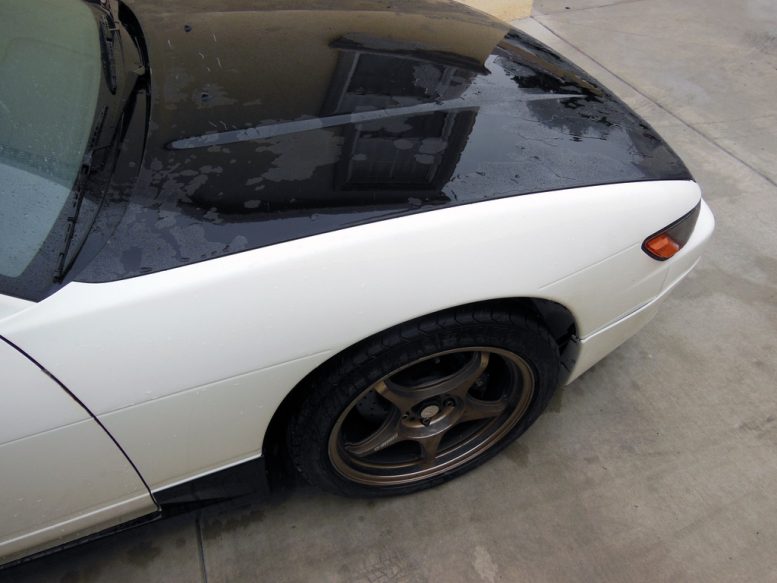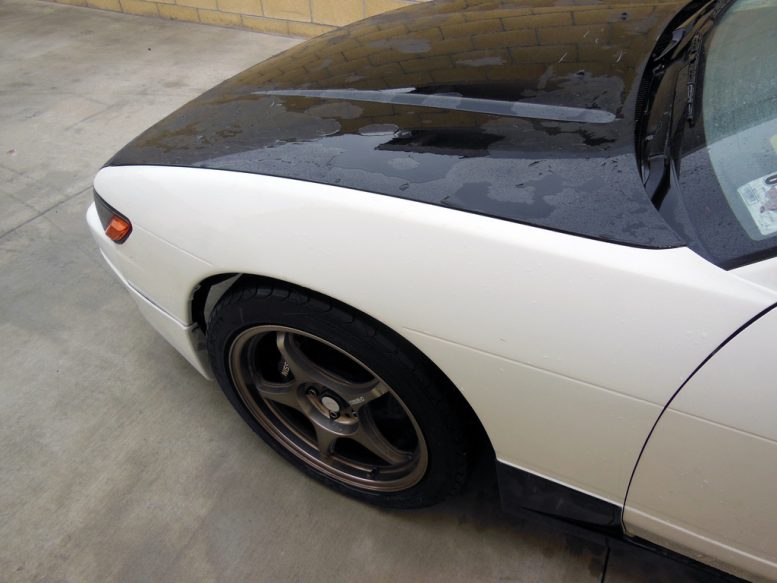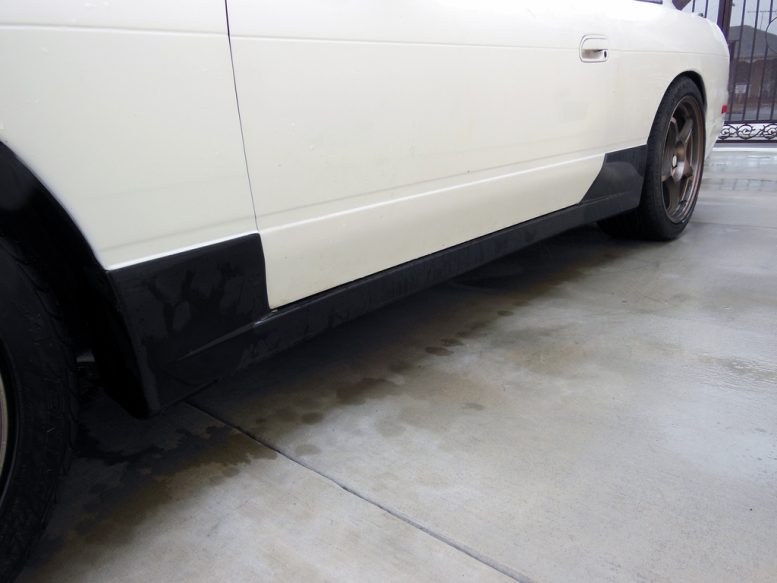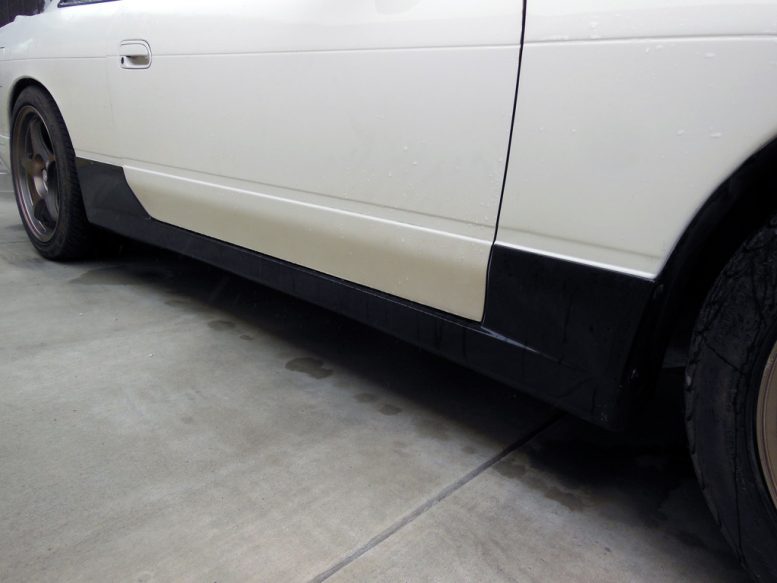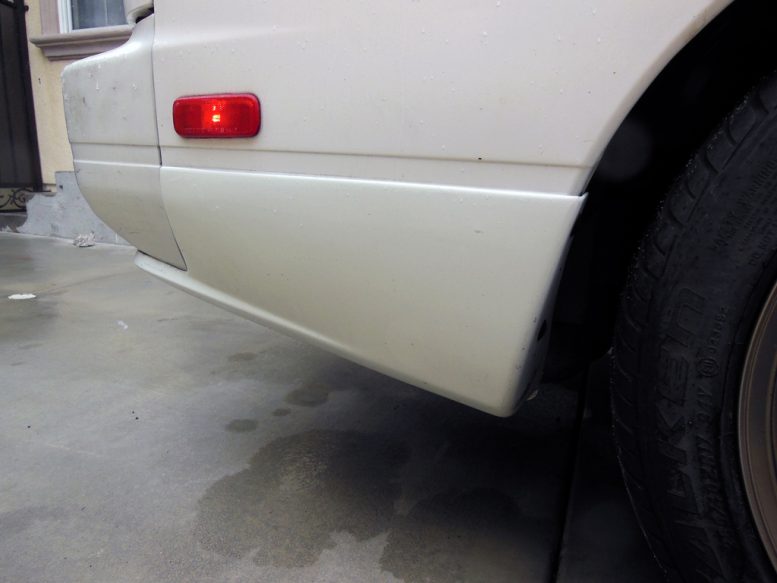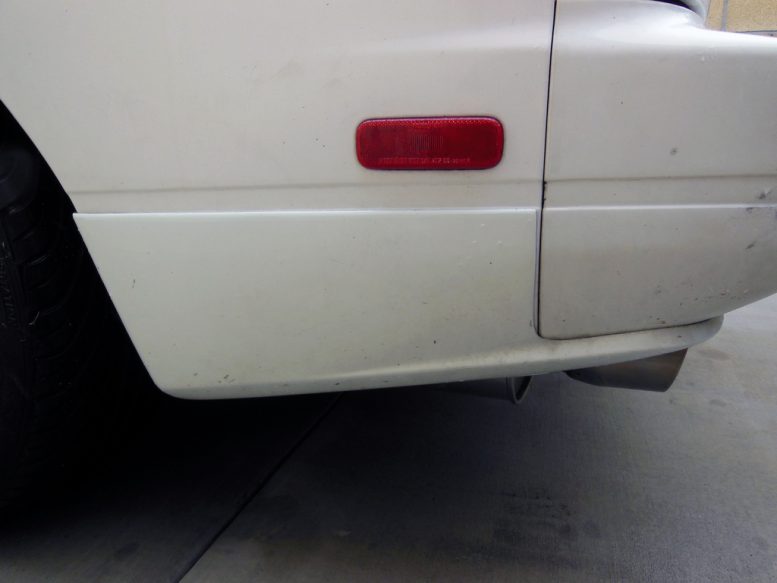 I like that it still has the factory SE rear spoiler. It might actually look better spoilerless, but we will see.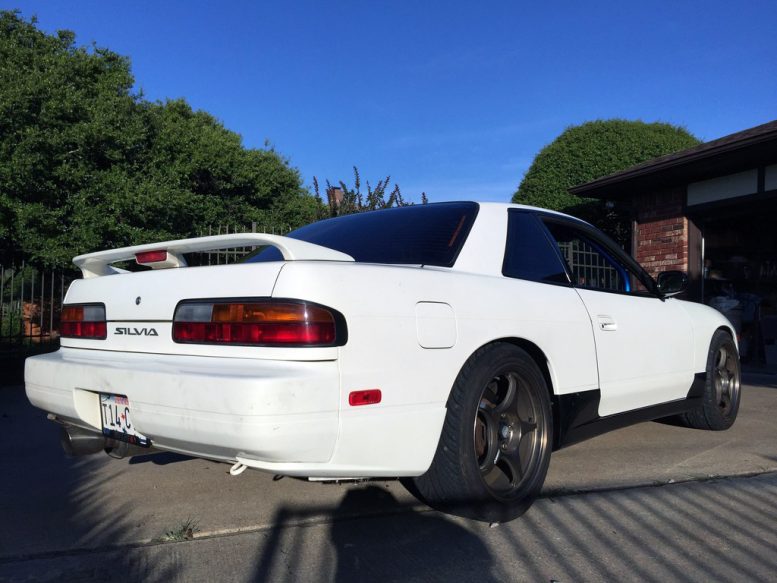 The sideskirts are black because the previous owner found the OEM Silvia set late, and never got around to painting them. The hood is also mismatched because the car previously had a carbon hood that was exchanged for the black OEM one.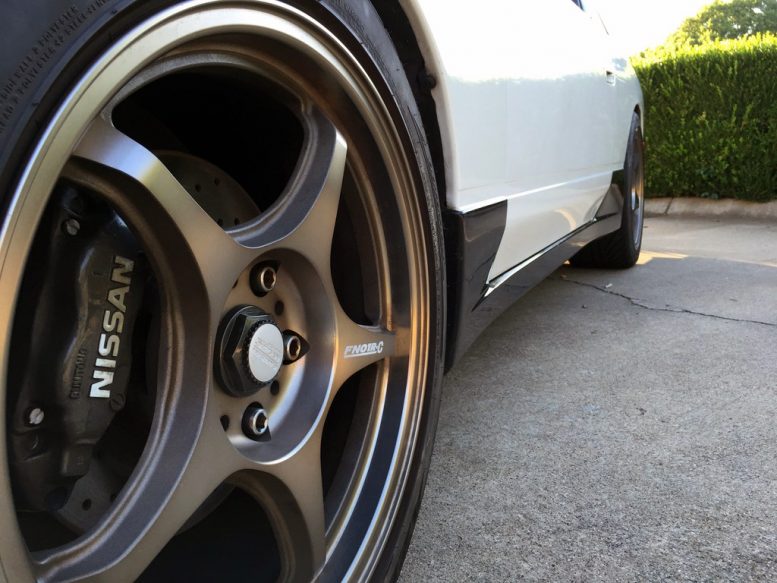 The interior looks clean with a supposedly uncracked dash. This was a Texas car which makes it almost hard to believe… must be a testament to how much it was garaged throughout its life.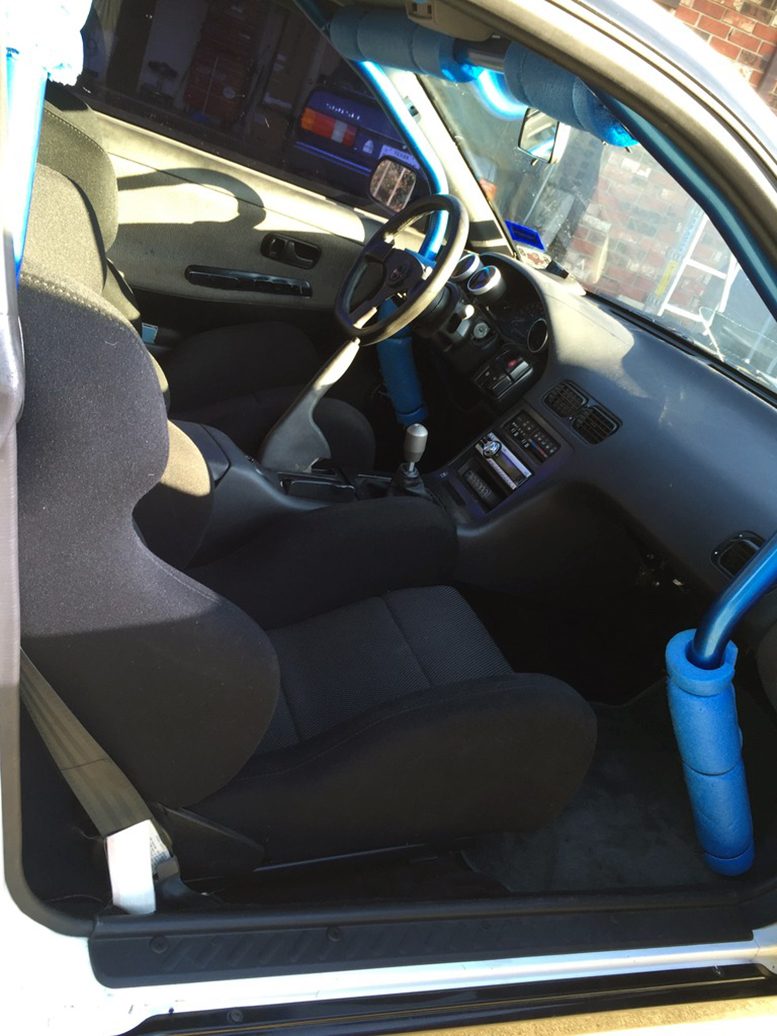 Defi gauges, I'm not a huge fan of where they are mounted, but might keep them the way they are.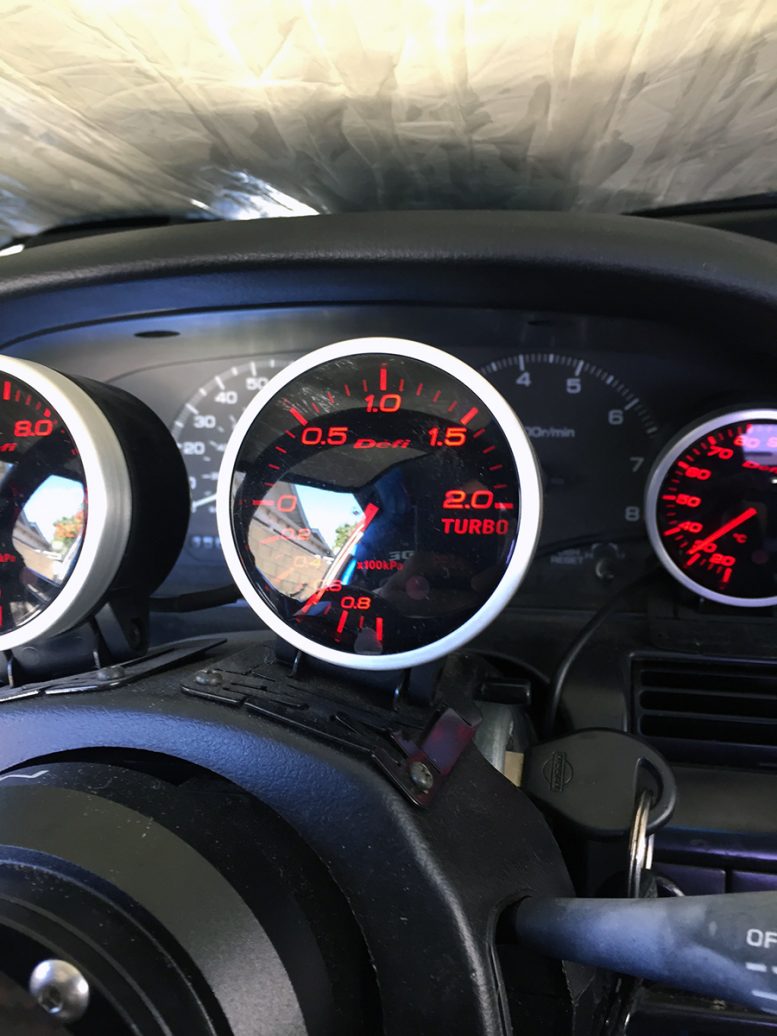 Trunk with a relocated battery.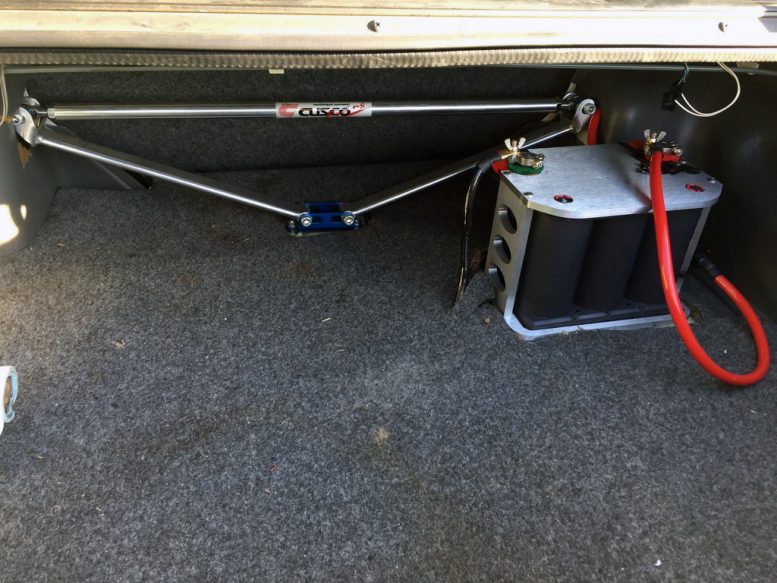 Engine bay with the SR20DET swap.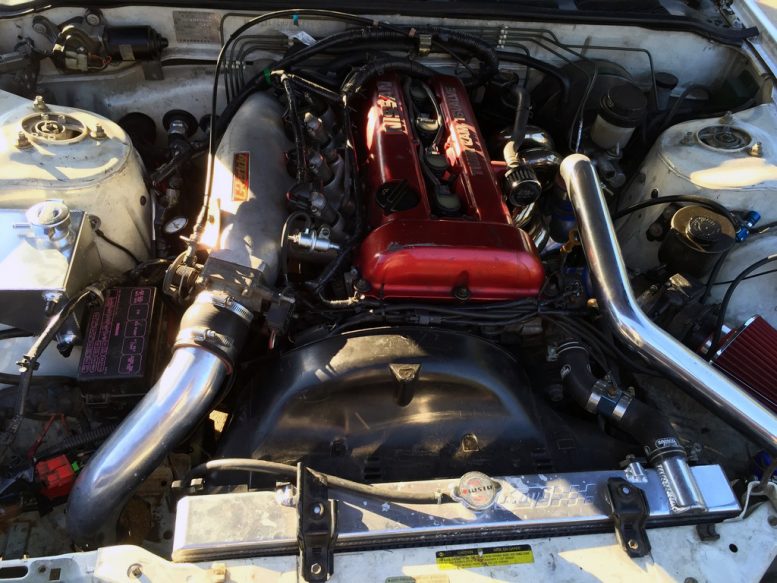 This Coupe is exactly the type of well sorted and well kept car I was looking for. To be honest, I had to overreach my budget for it and I wouldn't have minded something less clean. The car comes with a plethora of mods already, which is a great plus. I originally wanted something completely turnkey that I would not have to touch, but I'm not going to fool anyone with that – especially myself. Let's be honest, nothing out of the box is as rewarding. Stay tuned.