The Tacoma served me well as a great daily over the past few months. I could drive it wherever and park it wherever without any discern. The Hybrid Audio sound system is seriously one of the best I've heard. It was capable and true to the enduring reliability that precedes these trucks' reputation. I remember one day after work, I was stuck in a massive traffic jam on a side street. Instead of waiting, I pulled into the adjacent office complex's parking lot and hopped over 3 pathways and barriers to cut through to the other side.
Unfortunately, I got tricked into browsing cars at the local Auotmall a couple weekends ago and somehow ended up spending the entire afternoon bargaining on a 2017 Chevrolet Volt. I was able to get into a great 3-year lease deal and the fact that my work offers free EV charging made it too economically sound to pass. If I am diligent with my EV charging habits, my running costs will be completely offset by only the monthly lease.
Now, I must offer the truck up for sale. I would honestly love to keep it because it's always convenient to have a pickup around, and I've done so much work on it already… but space is limited and keeping multiple cars insured and registered is an issue.
33×12.50 BFGoodrich All-Terain T/A KO2 tires with Procomp Wheels
Split Bench 60/40 Reupholstered Seats
Windows Tinted on side and back
A/C System Completely Overhauled and Recharged
Bilstein Sport Shocks All Around
Trailgear Front Bumper w/ Welded Light Bar Hoop, Powdercoated Black
Old Man Emu Front Springs with 1″ Lift
Stock Replacement Complete Rear Leafpacks
Toytec U-Bolts
Toytec Brake Proportioning Valve Bracket
Toytec Exhaust Hanger
Toytec 1″ Lift Shackles
Polyurethane Leafpack Bushings
Aisin Locking Hubs
New OEM Weatherstripping and Trim
New OEM Wiper Arms
New OEM Spark Plugs
New OEM Spark Plug Wires
New OEM Rear Tow Package
New OEM EGR Solenoid
Bosch Icon Window Wipers
Bosch Premium O2 Sensor
Replacement Starter Motor
Optima Redtop Battery
K&N Air Intake System (carb legal)
Weathertech Floor Mats
Alpine CDE-153BT Headunit
Hybrid Audio Clarus 6.5″ Component Speakers
Hybrid Audio Clarus 10″ Subwoofer
MTX Thunderform Subwoofer Enclosure
Stinger 4-AWG Wiring Kit
ARC Audio 5-Channel Amplifier
Gorilla Spline lugnuts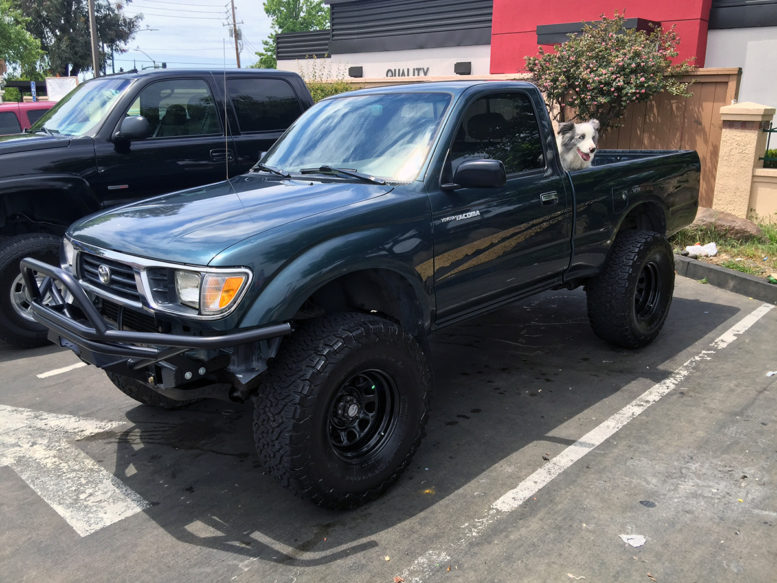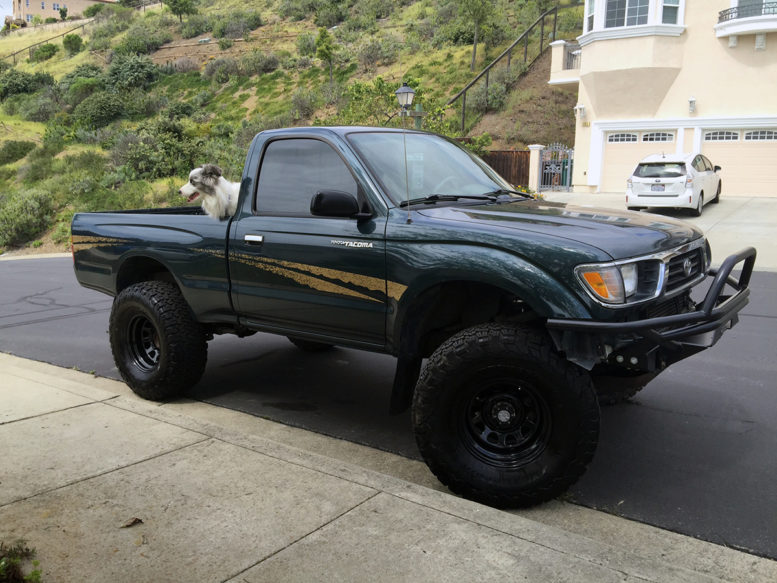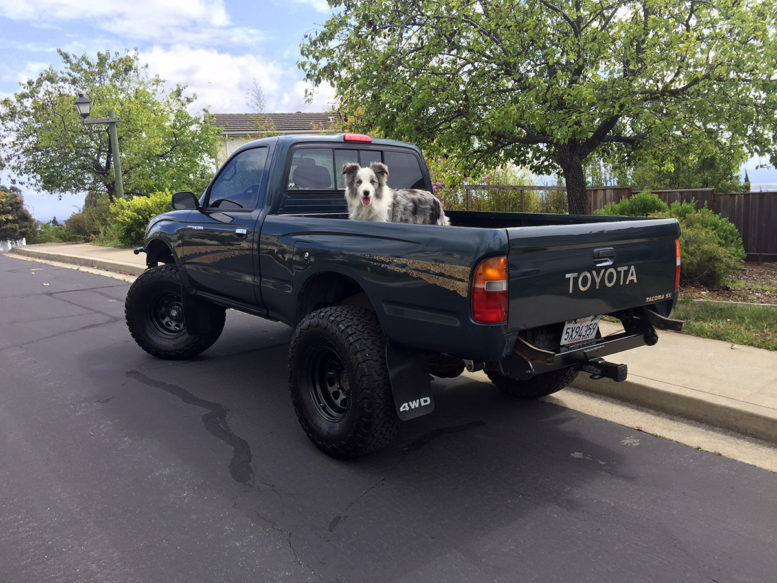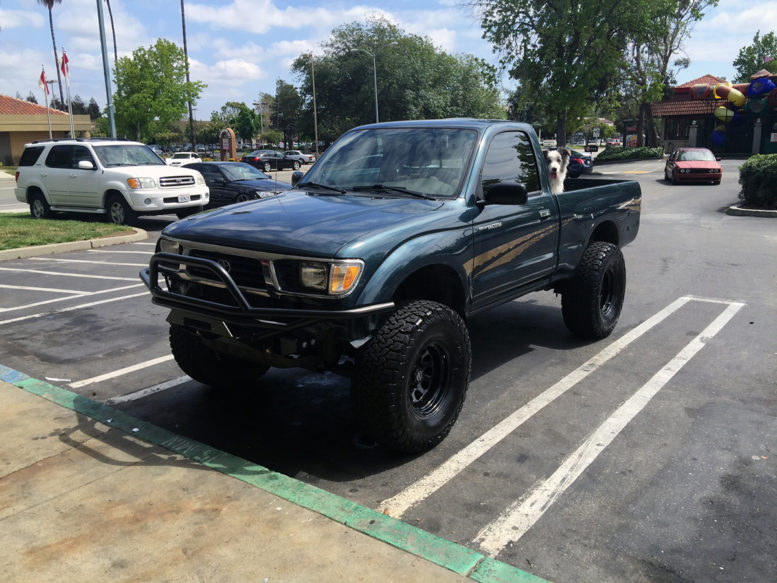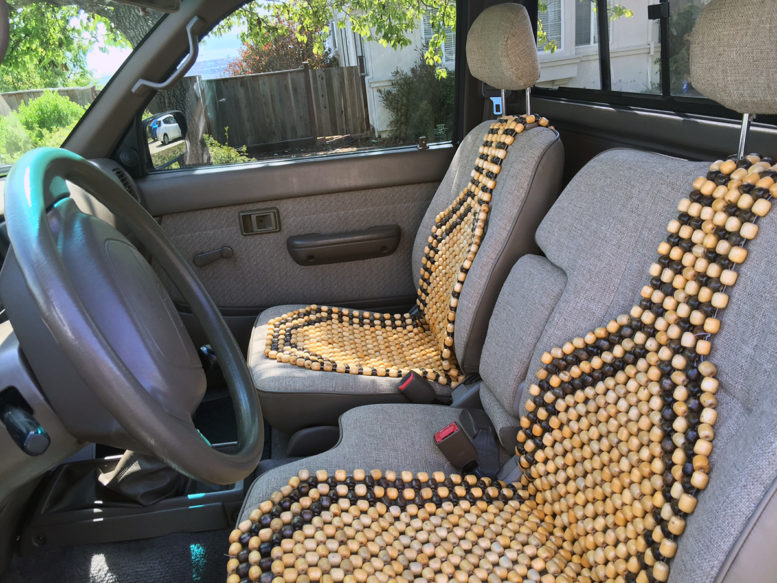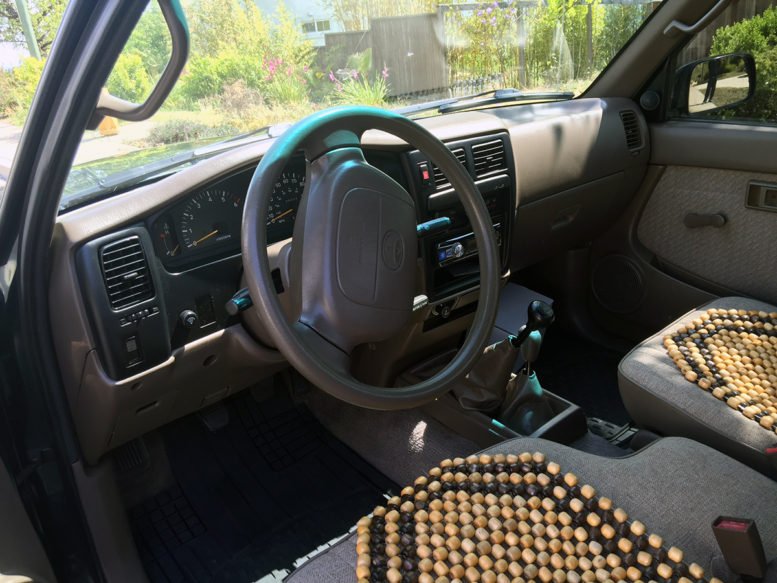 All these years, I've held on tightly and dearly to the romanticized ideology that all cars you drive need to be fun and engaging. I never thought this day would come, but alas, I've finally accepted that a daily driver can be average and plain, where qualities like comfort and economy take precedence. When you break down mundane events like commuting to work and going to the grocery store for errands, it really is "point A to point B" driving.
Driving a race car or a fancy sports car with perfect paint every day, just for the sake of being different, creates overhead and can become more burdensome than fun. I sold the M3 because I felt it was slightly too clean and the act of only sitting in stop and go traffic every day seemed wasteful. I then tried the opposite end of the spectrum and got the Tacoma, so I could feel more freedom and still have a unique drive.
To be honest, the Tacoma was great and it did adhere to the purpose I initially postulated. Regardless, here I am today, with another step deeper into the black and white world of Adulthood. Is it finally time to grow up? Have I lost my last bastion of youth and expressionism?
Update: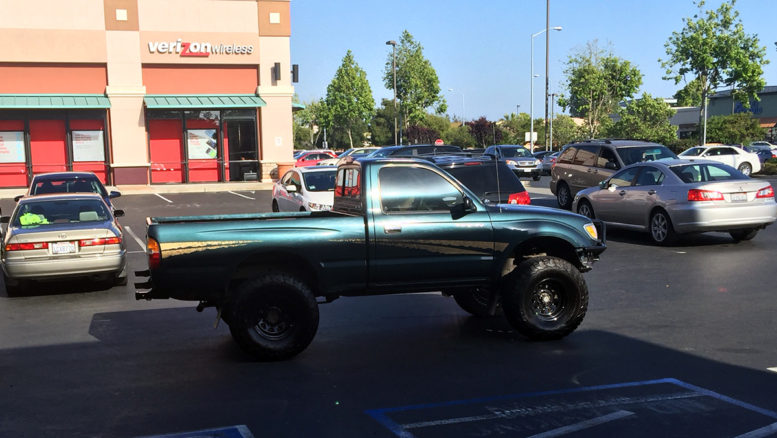 Aaaaaand just like that, the Tacoma has sold and is off to its new home. Farewell truck, thanks for the brief but interesting experience.