I was in need of a pair of replacement lenses for my Ganador mirrors, so I contracted an OE Manufacturer of Automotive mirrors to replicate them. After footing the bill and going through the design process with them, I realized this could be a valuable part to share with the community and not just keep to myself.
We all know how poor the visibility is from the Ganadors, being that they are aimed for RHD vehicles and the surface area of the mirrors are undersized. This was another issue I wanted to improve. These new mirror lenses are both CONVEX on the left and right side for the widest possible viewing angle. This should help add back in the much needed visibility. It won't be perfect, but it will be as good as it gets for LHD adaptations.
* If your original glass is already Convex, then these will not yield an improvement as it will be the same. Verify if yours are convex or flat to be certain.
They are also Blue Tinted, which is the more expensive option. Whether or not you're trying to add back in more angle with the convexity, these lenses will be a worthwhile replacement if your Ganadors did not originally come blue tinted.
Specifications:
Direct Copies that fit ALL Ganador Mirrors
CNC Precision Cut in the USA
Seamed Edges
Convex / Wide Angle

Increases Vision by 30-40%*

European Sourced Glass

Thicker than Original Glass

Blue Tinted
*In comparison to Flat glass.
This will also be a LIMITED run, so if you just want to stock up on a spare set, now is the time.
After going through the design phase, I received the first sample set of the lenses, which is what the production run will look like.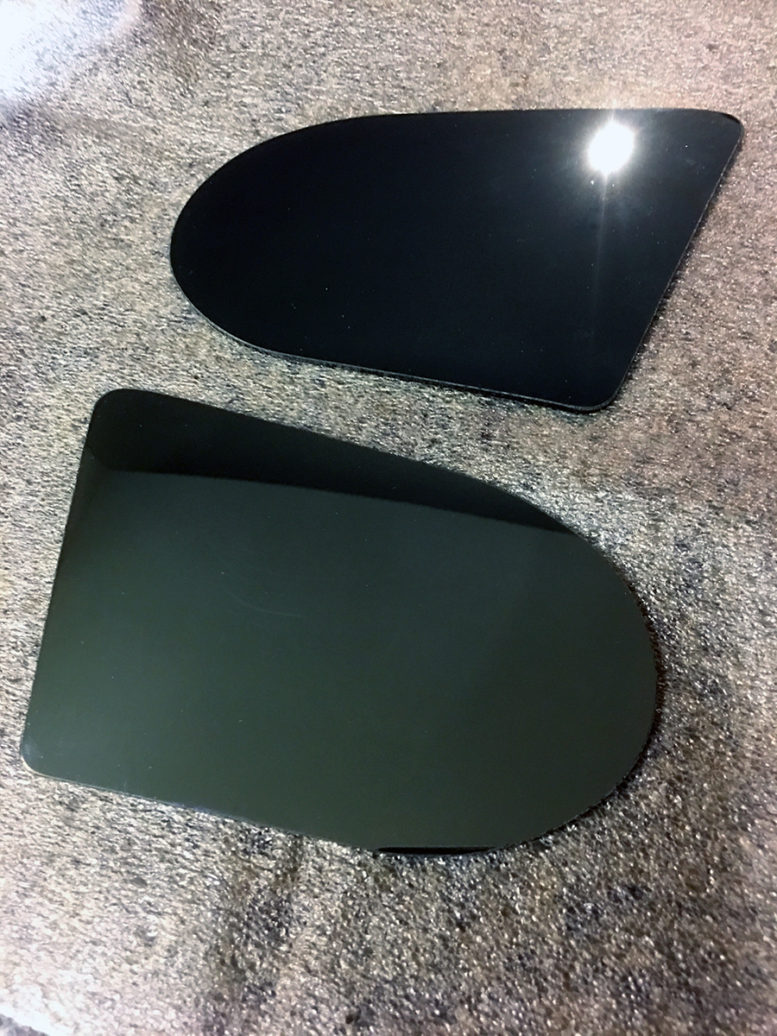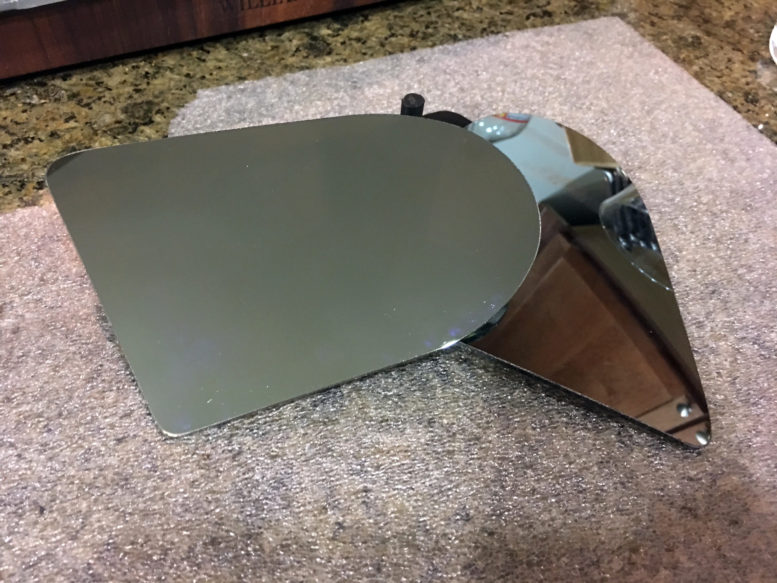 The lenses were traced off of the backing plates.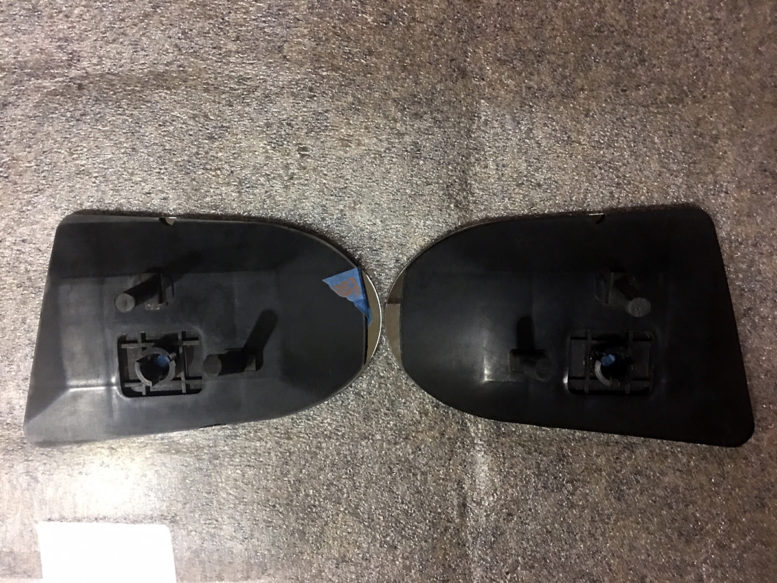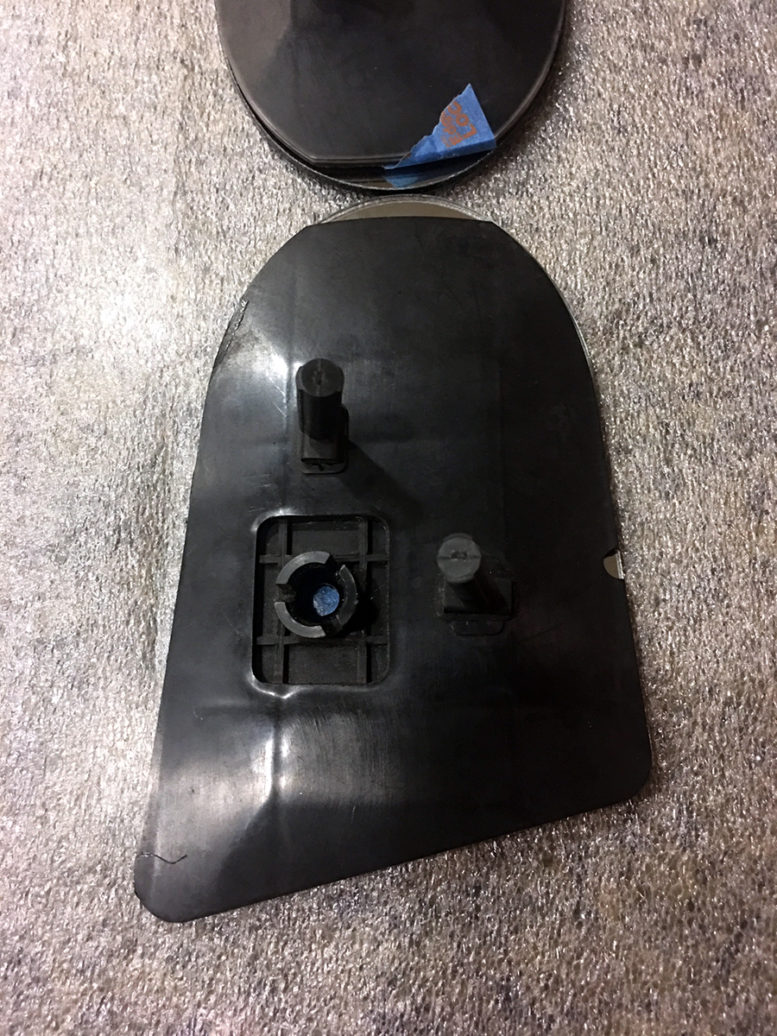 A look at the thickness and side profile.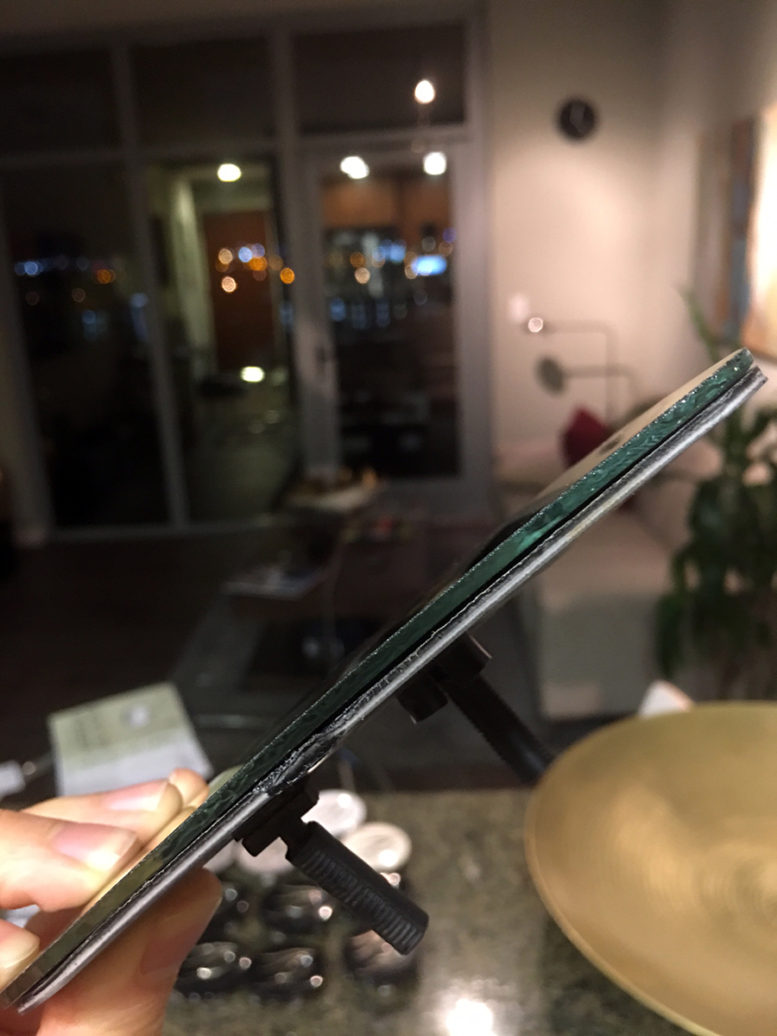 It's hard to show the amount of curvature in the convexity in pictures, but this should give an idea.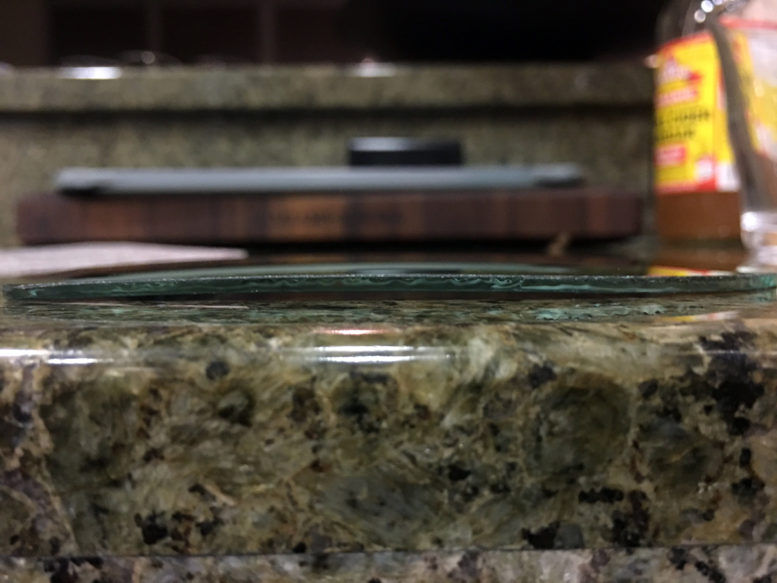 NOTE!
These lenses will fit ALL Ganador Mirrors for ALL Makes & Models. The actual mirror portion is identical for every application, it is the cast bases that are bespoke. This is why, although subtle, the driver side mirror on the FD3S RX-7 is physically tilted inwards more than the passenger side. Most likely a cost-savings measure, but this is how Ganador fits and aims the mirrors.
So again, it doesn't matter if you have a set of RX-7 or Civic or Prius Ganadors, these replacement lenses will work. The original lenses are stuck on to the plastic backing plates with double sided tape and is easily removed. The tape can be peeled off with your fingers after. Given the curvature of the new lenses, I recommend using silicone to attach them to the backing plates, which will help fill up the gaps.
I am about to push through a small production run of these lenses in pairs with the manufacturer. I need to know how many people are interested to get an idea of the numbers.
If you want a set, I am accepting Prepayments now.
They will be $110 Shipped for a pair. Production time will be about 2 weeks. I will update this post accordingly.
To get in and buy, please send payment to:
paypal@grandmighty.com