By virtue of combining resourcefulness with persistence, I somehow ended up with 10 black center caps. The black versions are especially rare these days, which is why I loaded up on so many. I submitted each cap through a polishing process to bring them back to life, but I admittedly screwed one up in the process.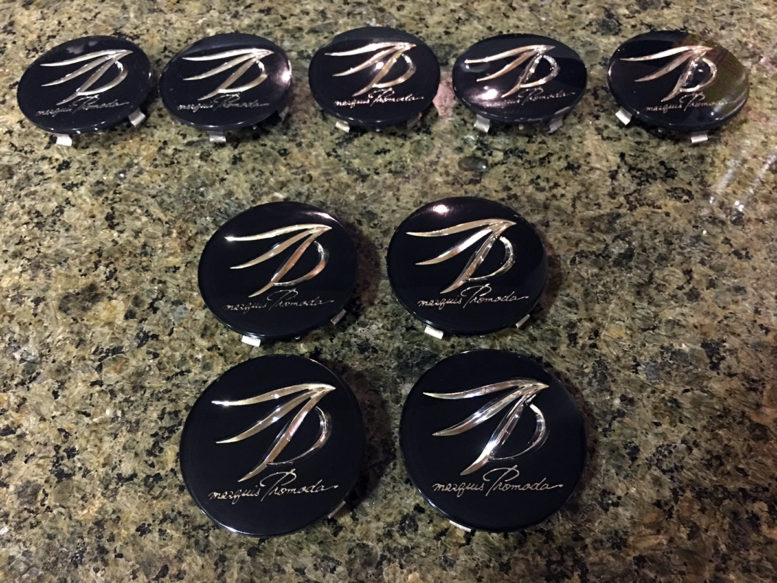 So with 9 caps left, I whittled them down further to select the 4 best to grace the wheels on my car.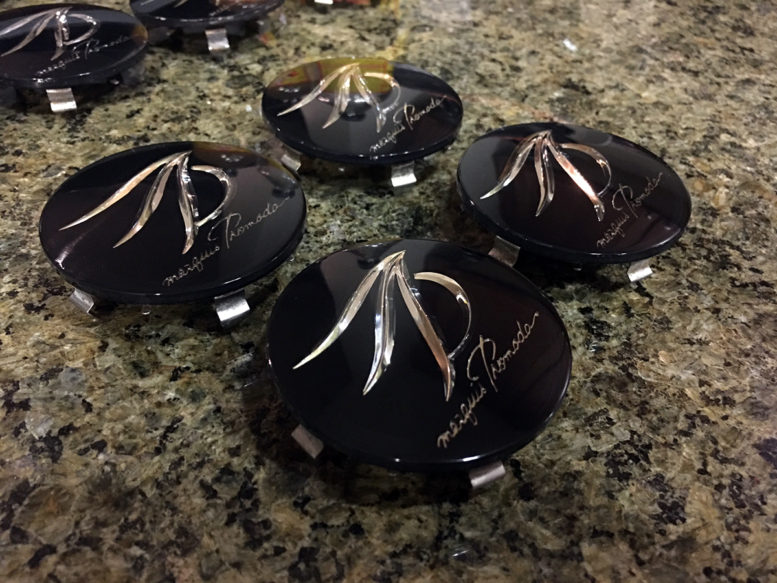 Next, I had to figure out what to do for the spoke decals. The goal was to outfit these wheels in an honest and complete manner. Between the available Desmond logo and the RegaMaster SuperForged logo, I opted for the latter. I first bought a set of decals from a seller overseas, but the text color couldn't be printed light enough on the clear vinyl to contrast with my grey wheels. That meant I had to get creative and go custom.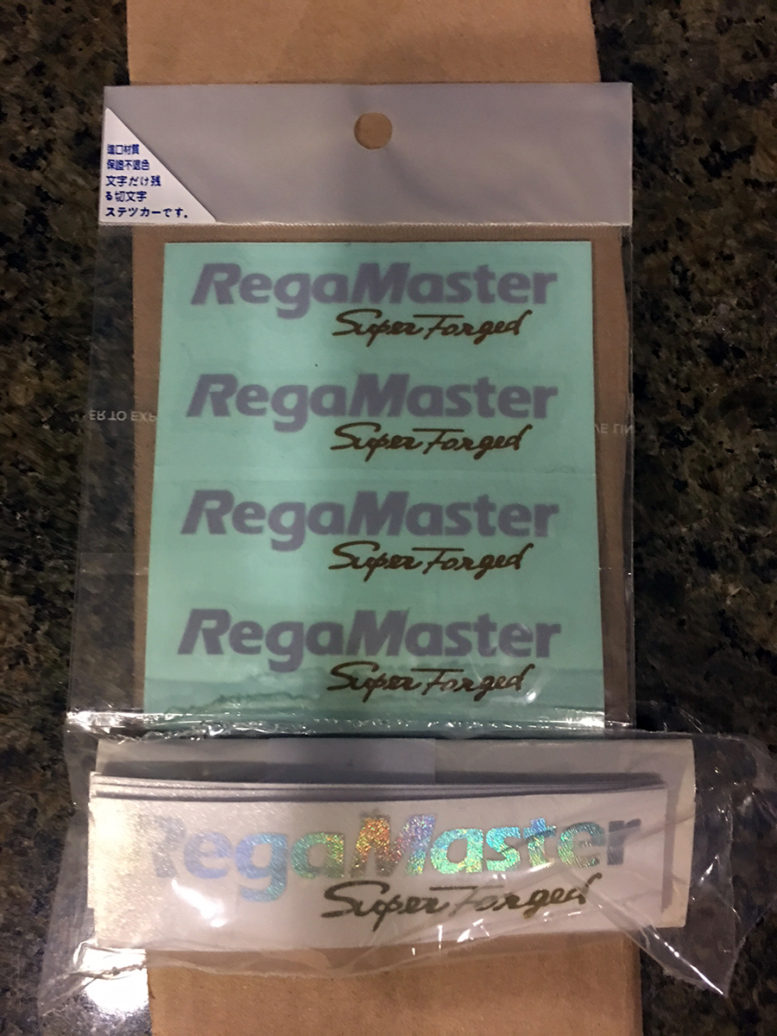 I contracted a graphic designer to vectorize the logo so that it could be printed.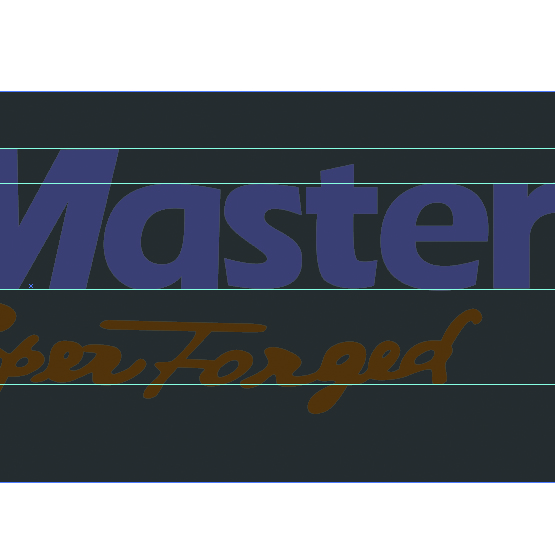 I was then able to have a set of decals produced with the RegaMaster text in a special oil-slick chrome and the SuperForged text in a gold chrome. I also had the dimensions upsized accordingly for the 18″ spokes.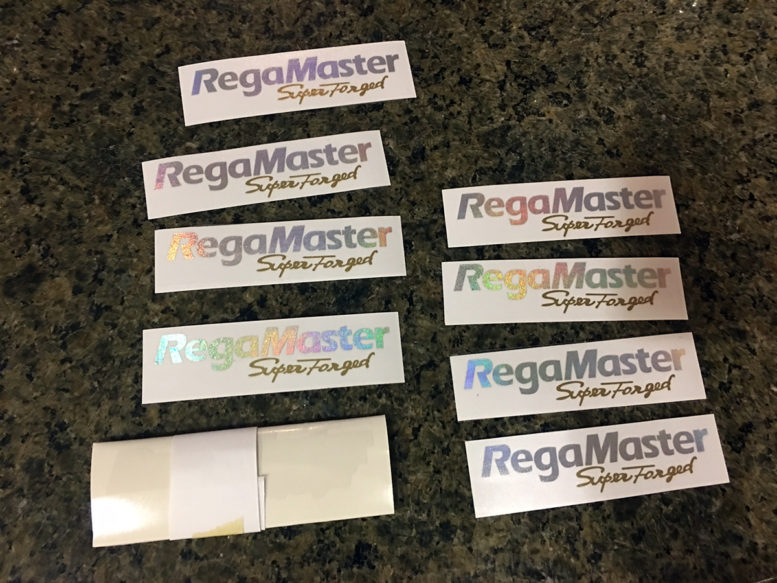 Because the decals were die-cut and the individual letters would be prone to damage, I requested to have a matching set of clear, protectant covers made that could be applied over.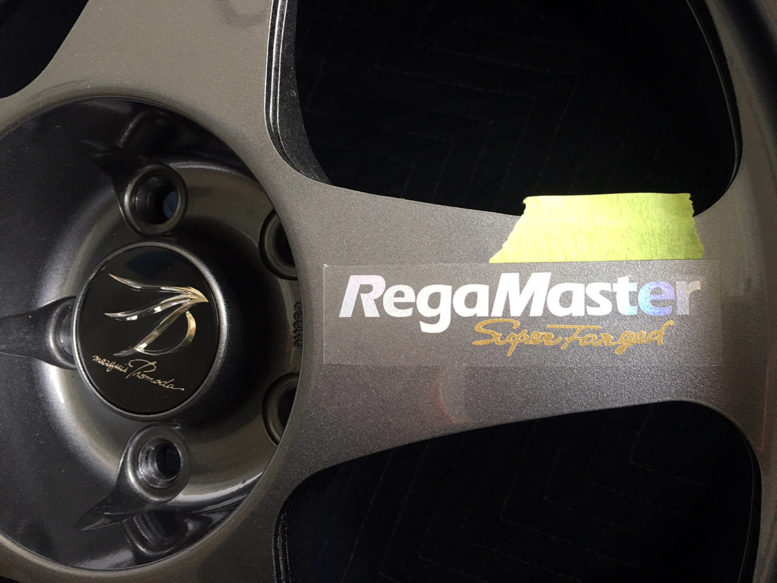 I think the end results are great!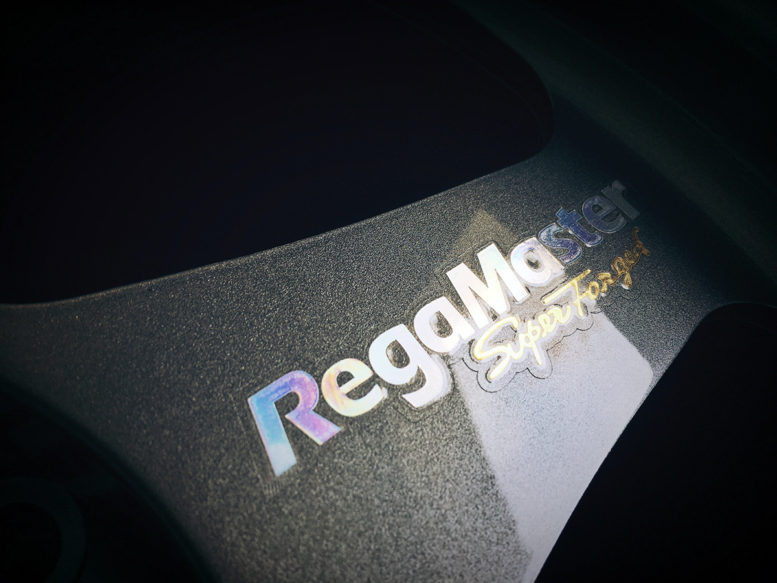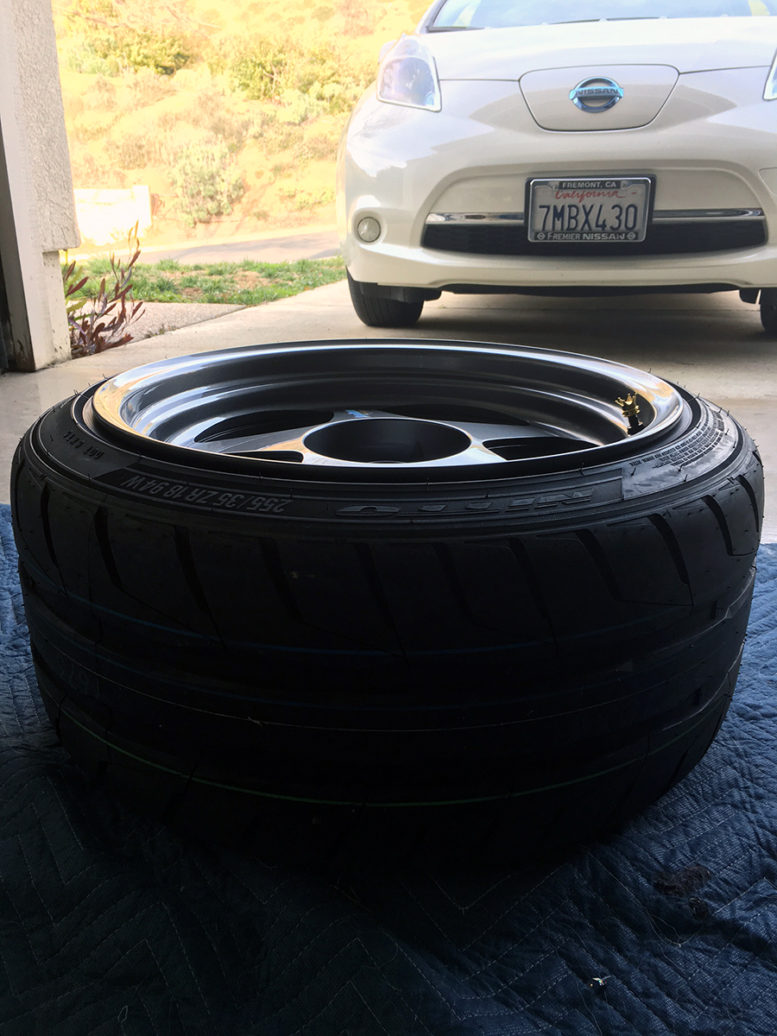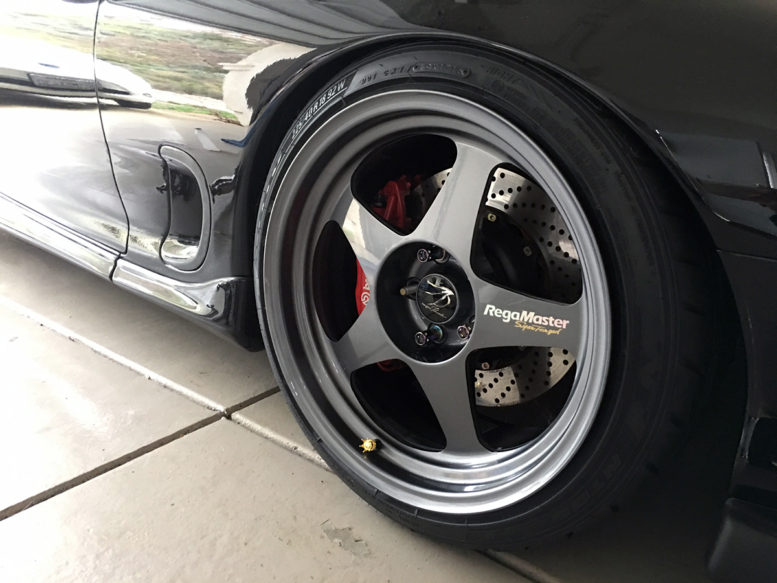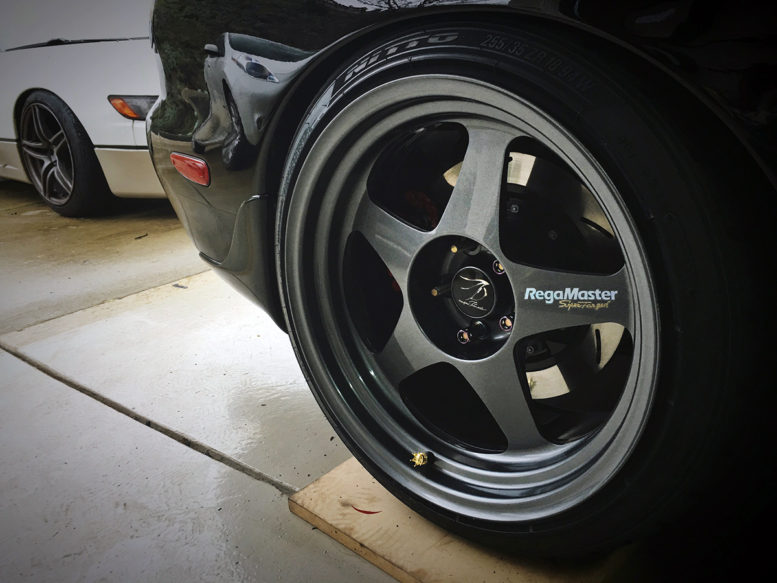 Yes, I know the crown valve stems are ricey, I will take them off… at some point. The wheels look much more complete with all of these furnishings implemented. This is where I'm going to have a stopping point because things are on the verge of becoming too busy. For that reason, I will not be applying the red rim decals.