In this post, I continue progress on cleaning up and refreshing the interior.
After driving around for a couple of weeks with the old JVC headunit already installed in the car and playing music off an auxiliary cord, I decided I needed the luxury of wireless, Bluetooth streaming. Originally, I wanted to redo the entire sound system like how I did with the Tacoma with an amplifier et al, but I could tell that the speakers were already upgraded by the previous owner. In fact, the quality of the sound was surprisingly nice… definitely good enough to keep and be able to keep things simple.
I could have just gotten away with a basic headunit that had Bluetooth functionality, but I couldn't resist. I ended up getting the Alpine CDE-164BT which is a latest generation product that was released at the beginning of this year. For reference, I had the CDE-153BT previously in the Tacoma.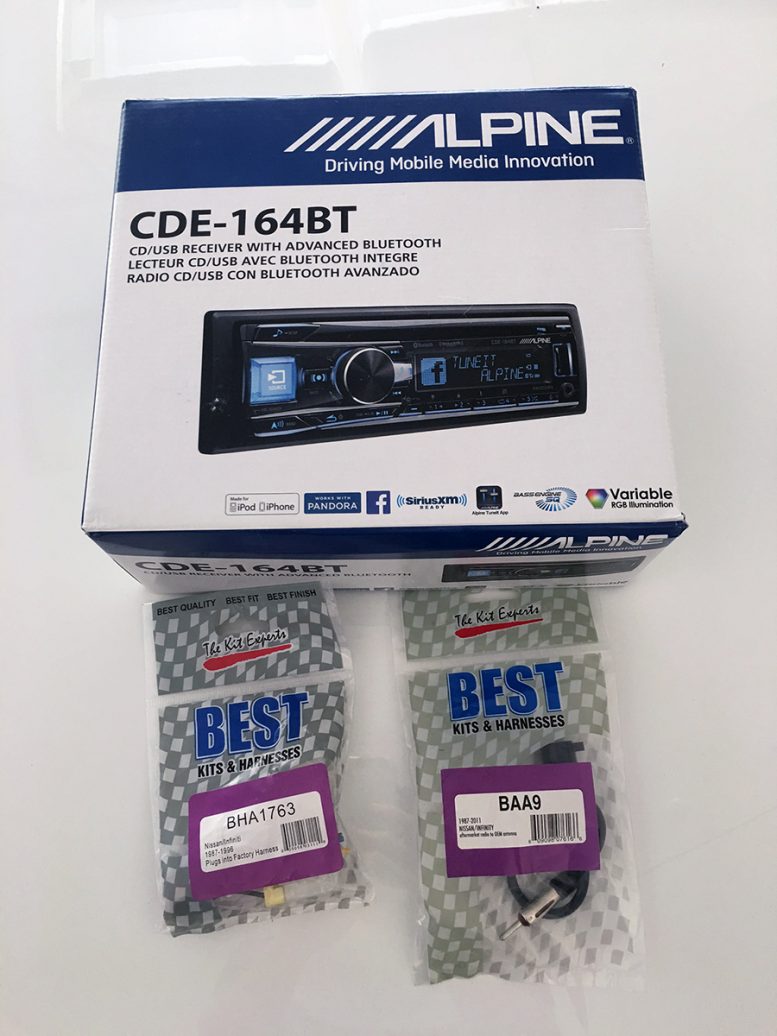 To begin, I needed to splice up the headunit's wiring harness to the patch harness. I can't even keep track of how many times I've done this task over the years, with so many different headunit installs.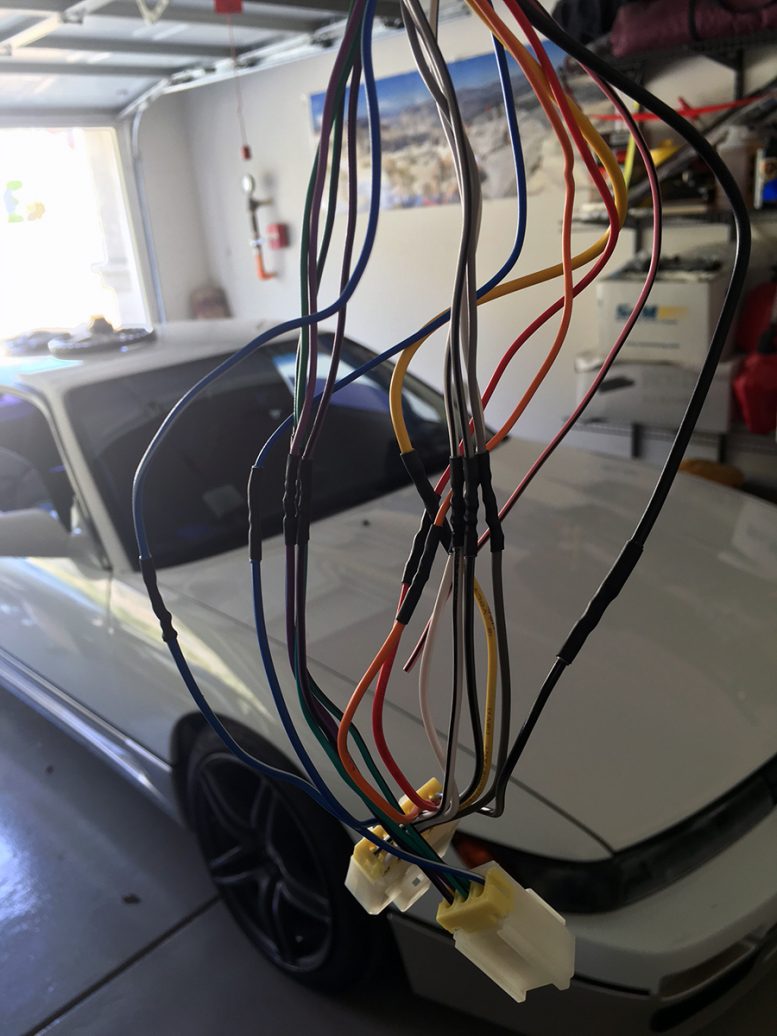 Another reason why I went ahead with the headunit upgrade is because I wanted to clean up the horrid wiring inside the dash. The amount of bad wiring I've come across and had to redo is appalling.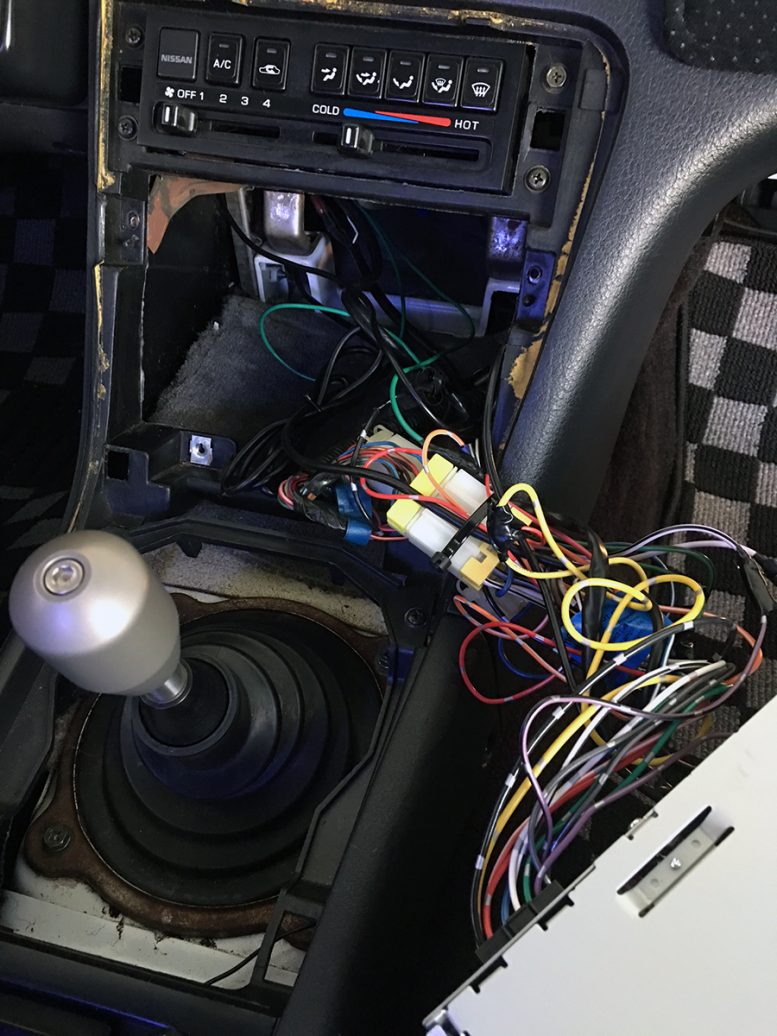 Not only was the JVC's harness done in a poor fashion, but there were half-done taps for the gauges with blobs of solder and the wires almost falling off.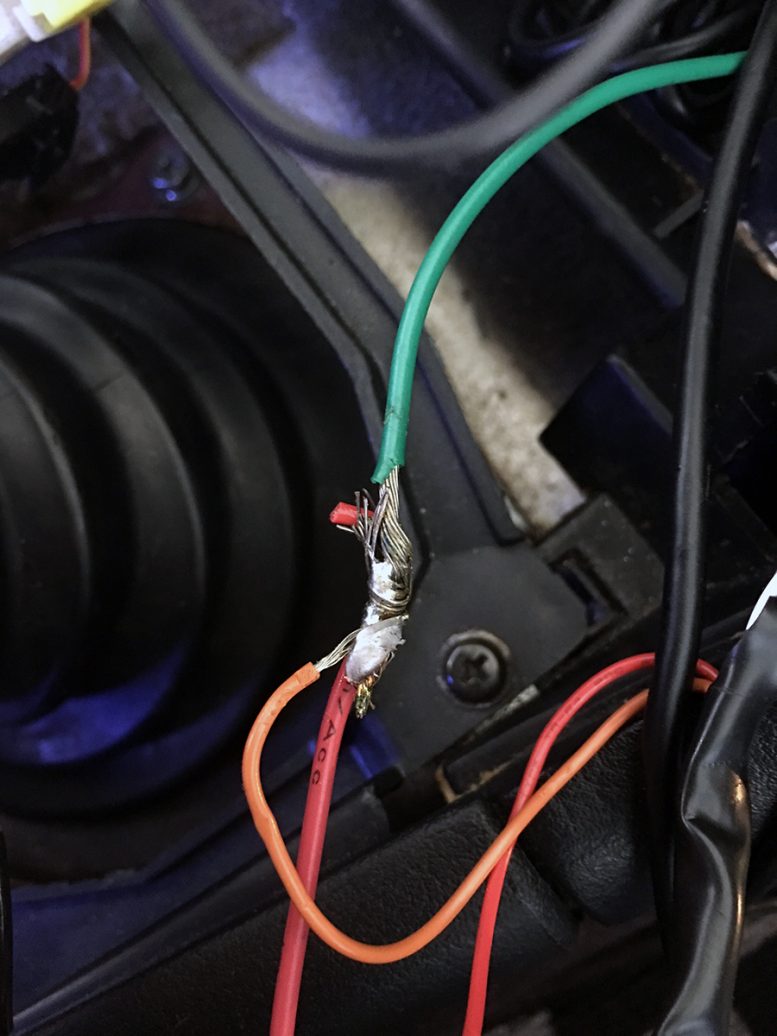 All fixed.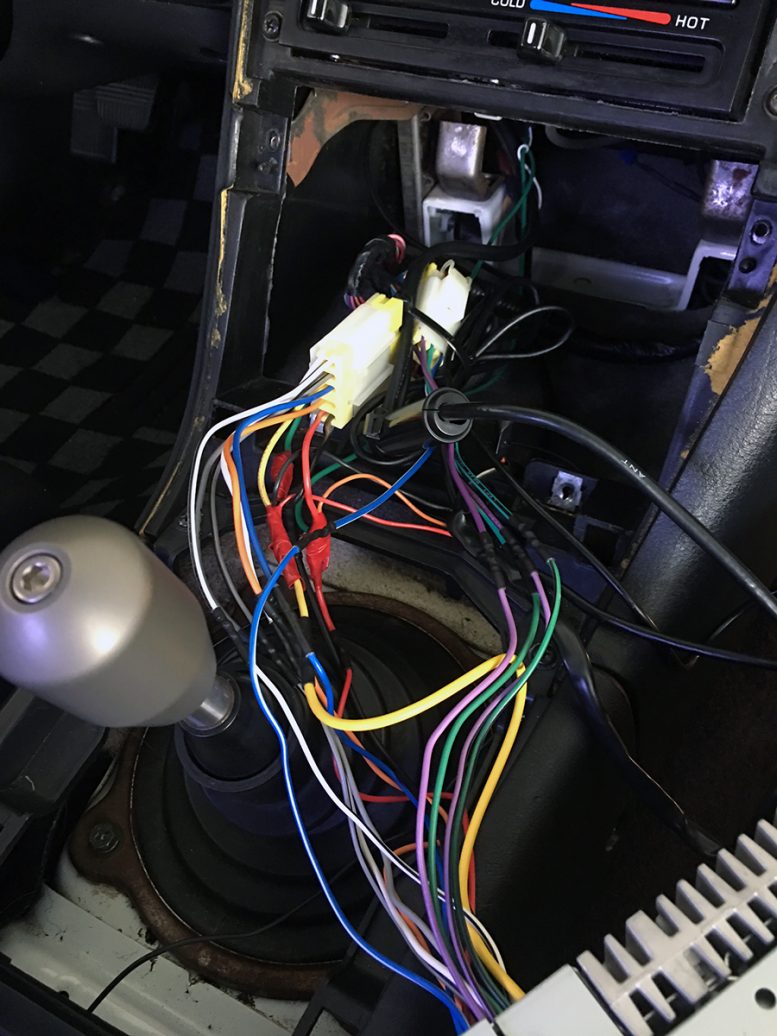 New Alpine mounted and ready for streaming. It's so much more pleasant not having to dig out your phone and plug in an auxiliary cable to the headphone jack. Ah, the luxuries.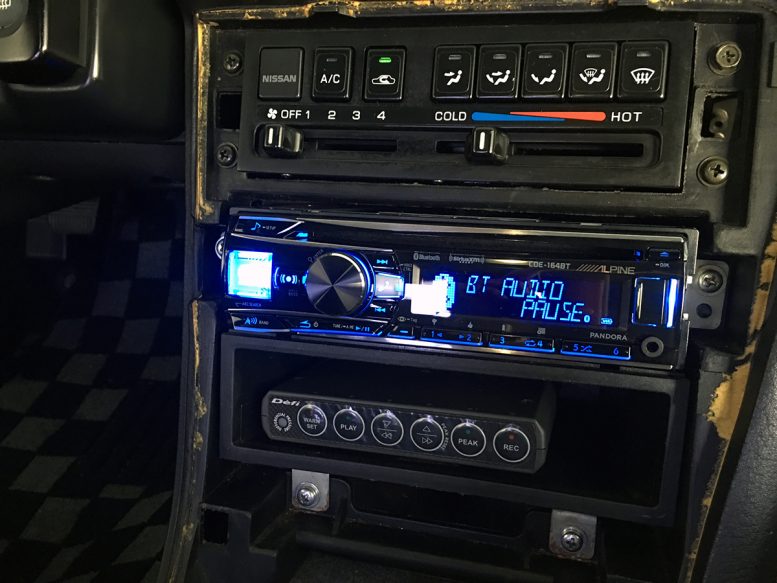 Next, I replaced the shift boot with this one made out of black Bride material. I requested that the seams be hidden and made on the inside.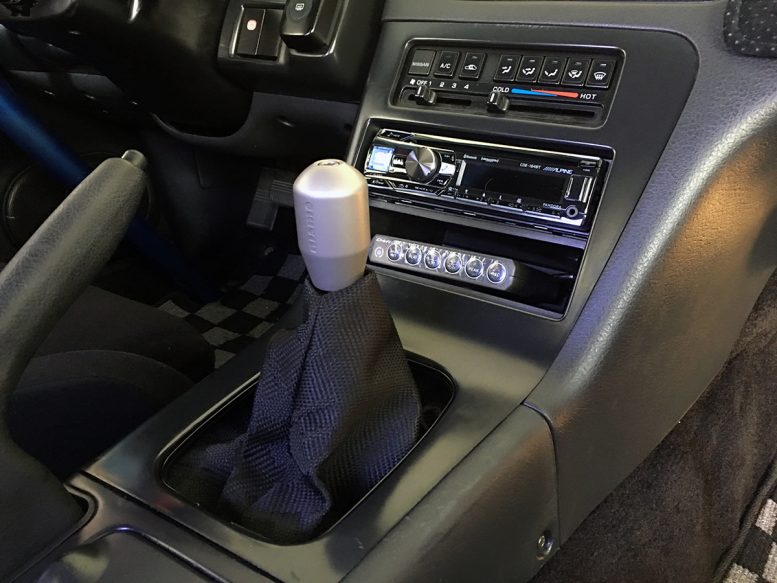 As another staple upgrade that I've done time and time again is replace the windshield wipers with frameless Bosch Icons. This is especially worthy because I fully intend on capitalizing on the rain season this year with this car.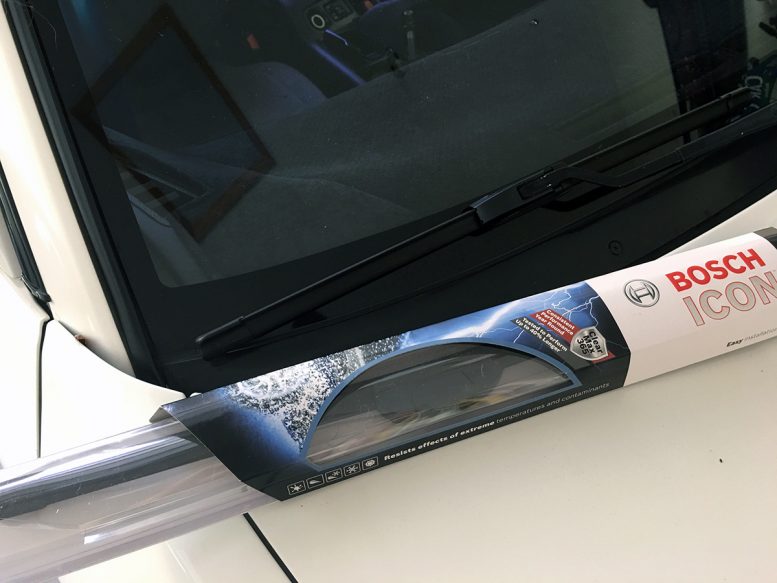 Lastly, I bought this titanium drift button/spin knob/whatever-you-want-to-call-it for easier handbrake pulls.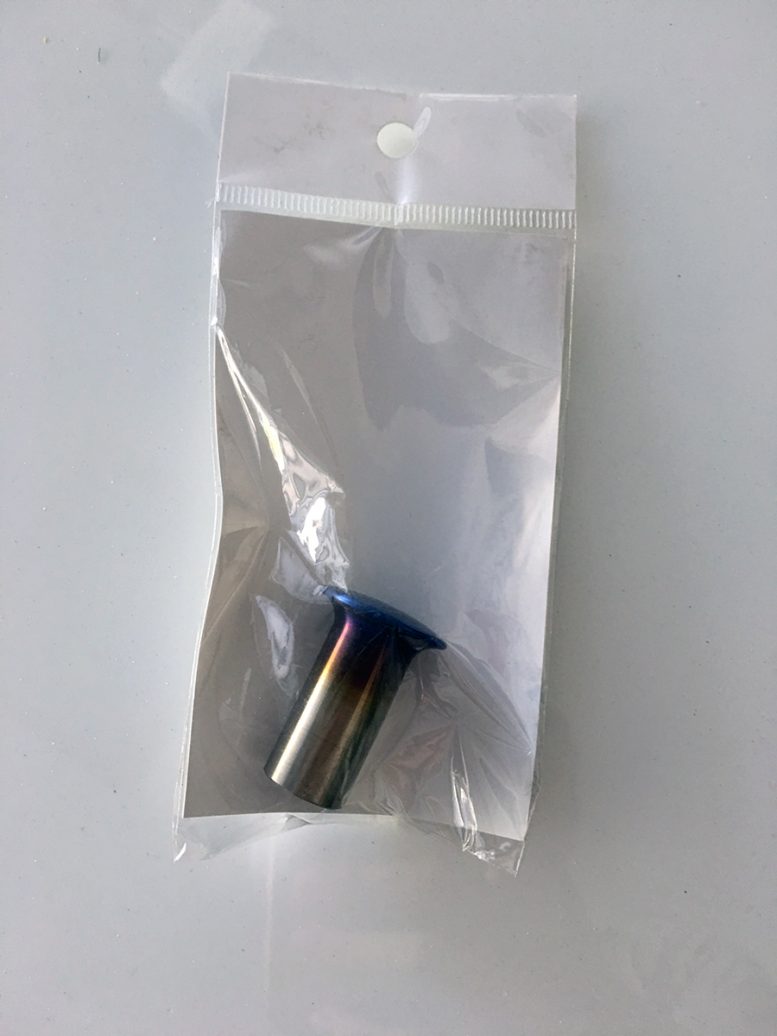 After removing the vinyl grip around the e-brake, I could then pry out the tabs and release the spring. This allows for the e-brake to be engaged by just pulling the handle without needing to hold down the button. Locking the handle is done in the opposite manner – pushing the button outwards instead of depressing.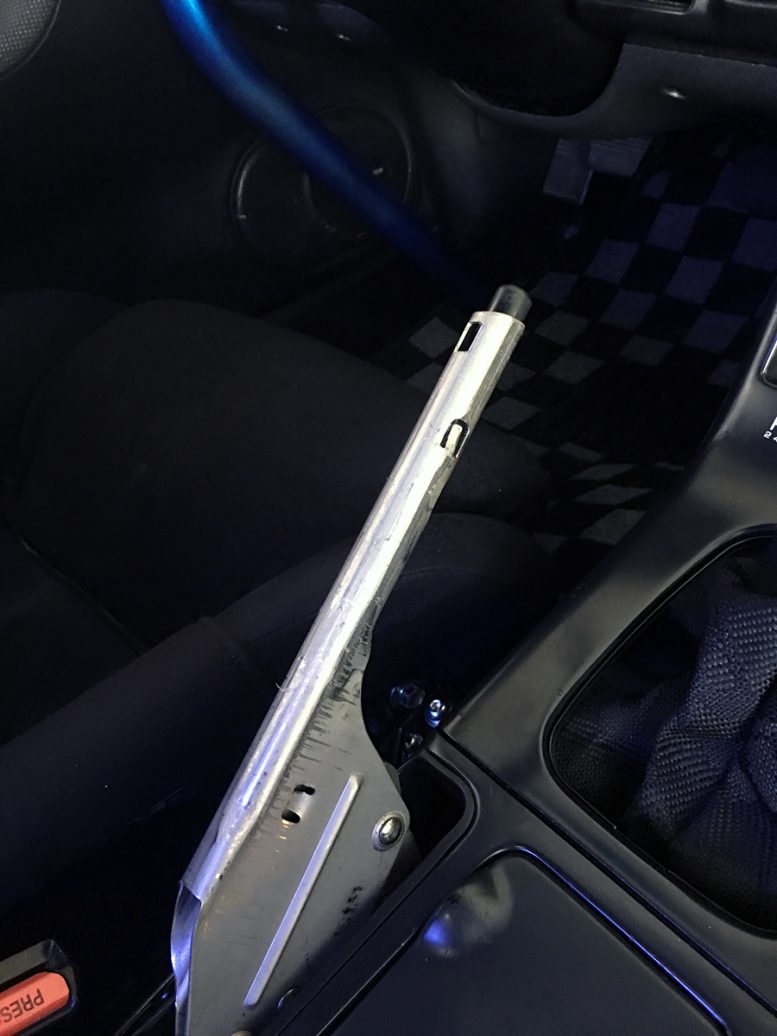 These drift buttons are made to be a press-on fit with the existing, plastic ones. The tolerances were tight and I needed to use a small hammer to persuade it into place.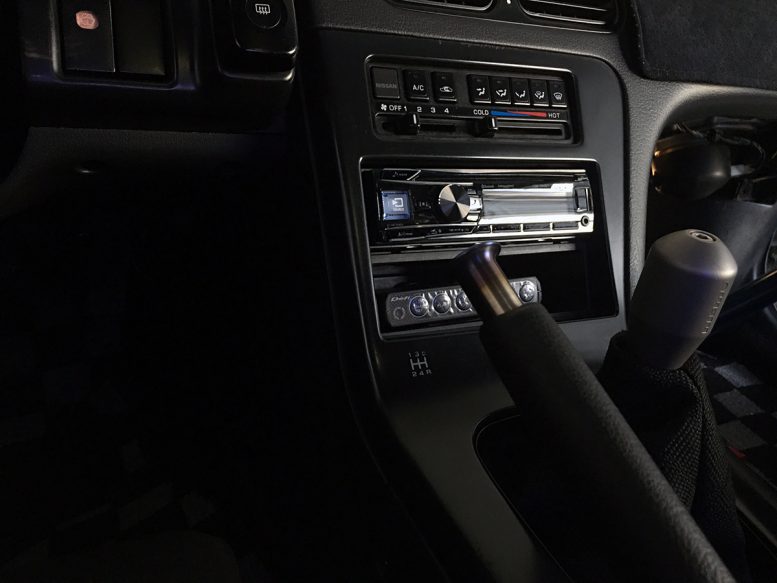 Center console area looking much tidier now.