I did quite a bit of maintenance work and addressed other nitty gritty items, like installing a K&N Cold Air Intake and replacing the factory buckets with reupholstered 60/40 seats. I'm not going to dive into great detail as that is not intent of this website's subject matter. My focus is the RX-7. So coverage of the Tacoma will unfortunately be more sparse and sporadic.
What do you do when you have an extremely slow vehicle? You make it sound better, of course. If I'm going to be spending the majority of my commuting in this truck, I wanted to at least spoil myself with the luxury of a nice sound system. Good music is the key to distract myself from the knowledge that I willingly downgraded my lifestyle from a mint E46 M3 daily to an old truck. It's all good though. My ultimate goal is to practice more modesty in my life. And to slap more 2Pac.
For my stereo needs, I turned back to Toby, the interior customizing wizard. His day job is actually running a stereo shop in Illinois. I told him my expectations and the level I wanted to achieve, and he did the rest by hooking me up with a well sorted package. I received Hybrid Audio component speakers and a 10″ subwoofer. The amplifier is an Arc 4-channel and the headunit is an Alpine.
I wanted to knock out the install in 1 day, but as always with car work, your ambitions tend to exceed the pace of reality. It ended up taking me 2 days just to rip apart the interior and finish the wiring work.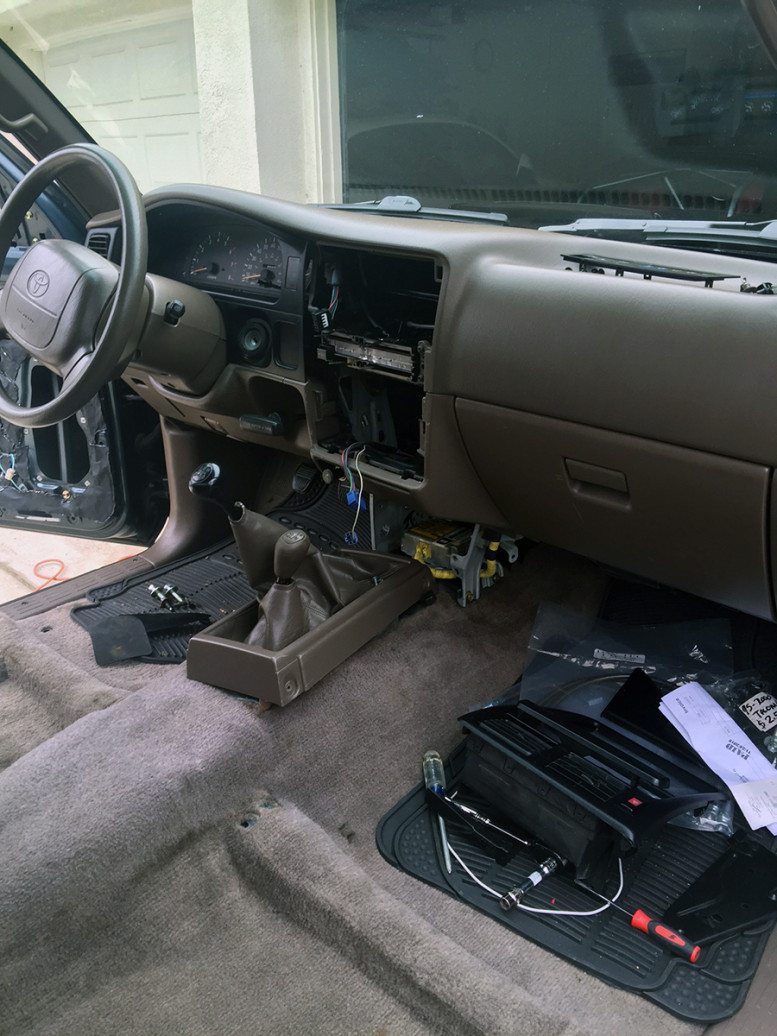 I bought a MTX Thunderform enclosure to cleanly house the subwoofer behind the seats.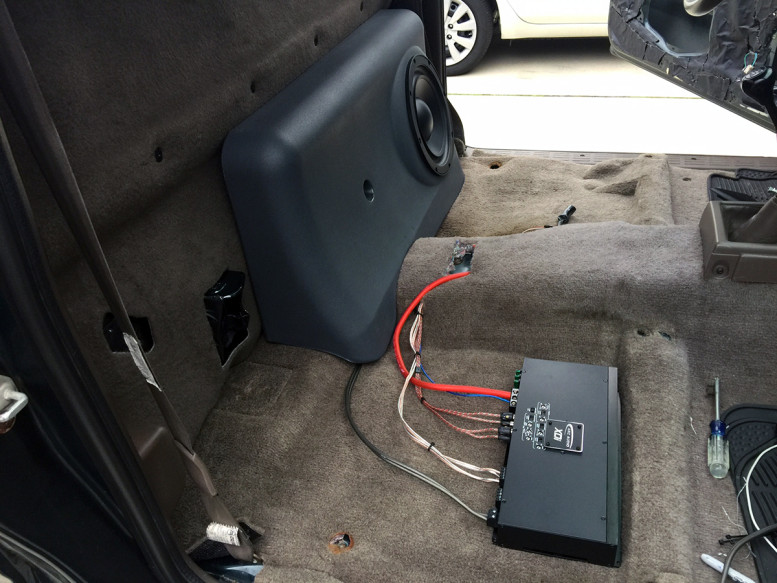 Second Skin sound deadening material was applied all over the doors and the wall (or whatever it's called) behind the seats.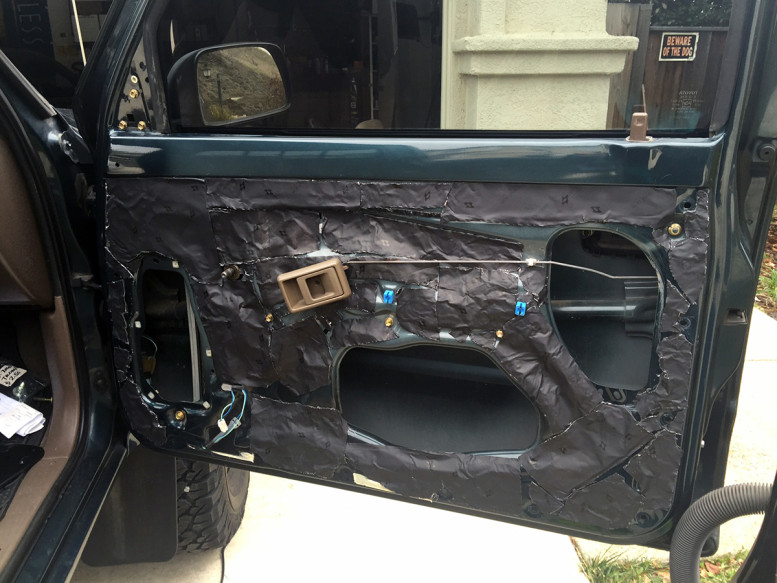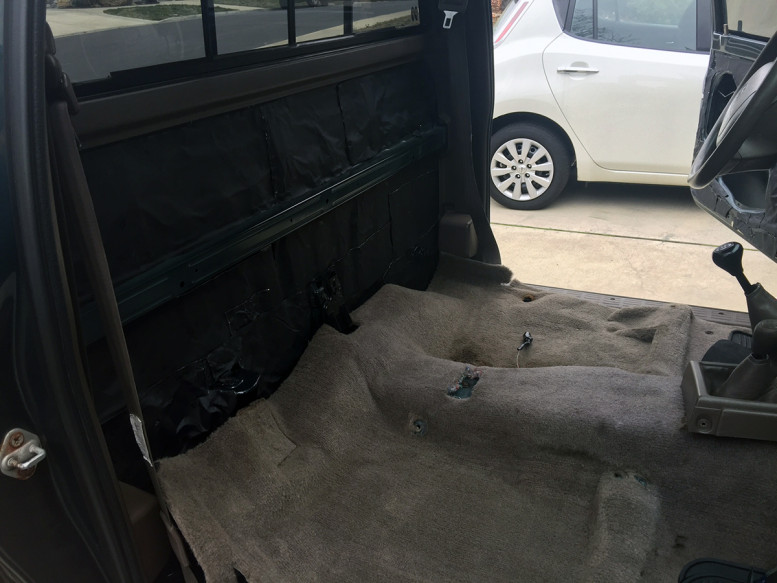 Because I ran out of time during the day, I brought my soldering supplies back to my condo in San Jose to finish the headunit's wiring adapter.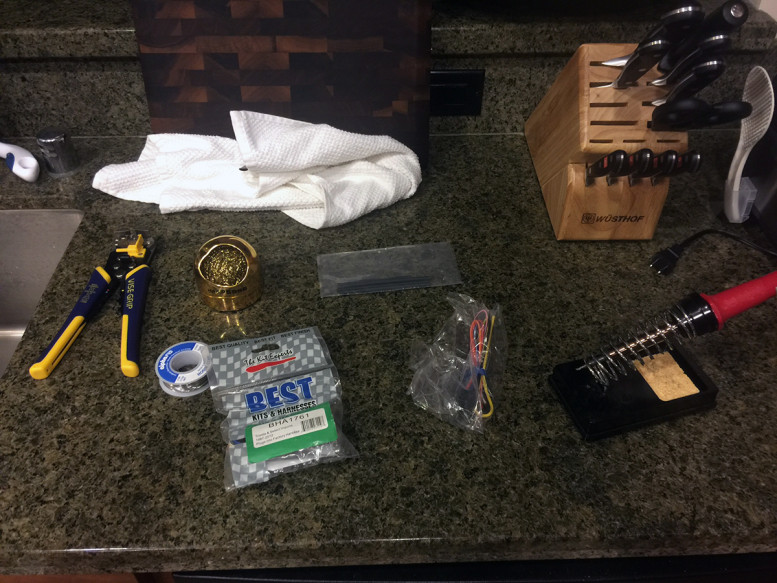 The hardest part of the install was fitting the component speakers. The mounting depth of the door speakers required custom adapters with spacers to be made to clear. The inside bore of the door panel around the speaker hole had to be excavated and only yielded about a 1/8″ gap.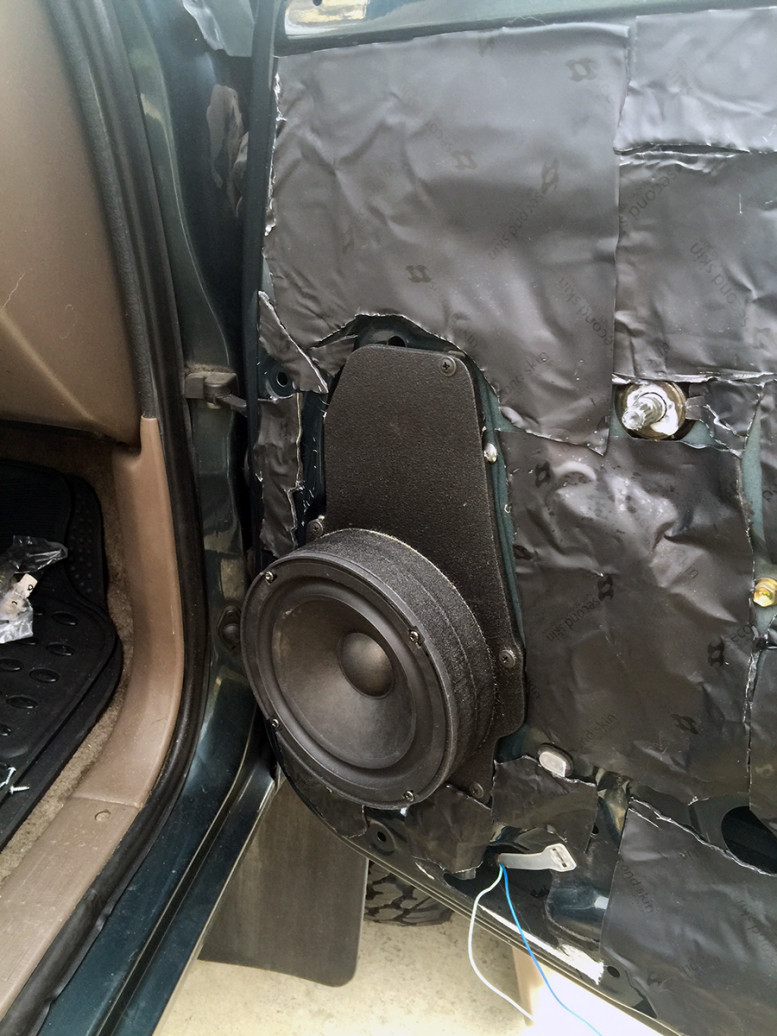 The tweeters were installed on the triangular trim pieces that go behind the side mirrors. Forgot to take pictures of these.
I also installed a powder coated black Trail Gear tubular front bumper with a light hoop that I had welded on. Forgot to take a picture of the bumper too. Maybe if I take the truck somewhere interesting in the near future, I'll stop being lazy and grab more pictures.