Way back when the car was repainted, I decided to spare the retractable power antenna instead of taking the opportunity to shave it. This was always something that I second guessed myself on, but now I'm glad I chose to leave it alone.
A member named HalfSpec on the NoRotors forum has designed an adapter to replace the dated power antenna with a modern S2000 antenna. I'm surprised that it actually took this many years before someone devised an offering for the RX-7. Back in my Miata days, one of the first modifications I did was install a Shark Attack II antenna.
The heart of the adapter kit is this adapter machined out of 6061 aluminum to a quoted 0.005″ tolerance.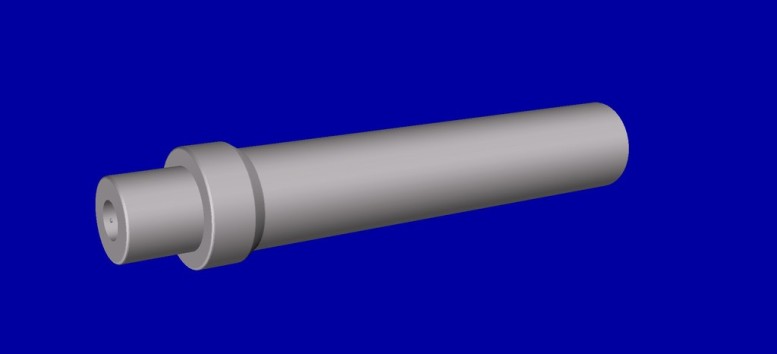 Adapter and OEM Honda S2000 antenna: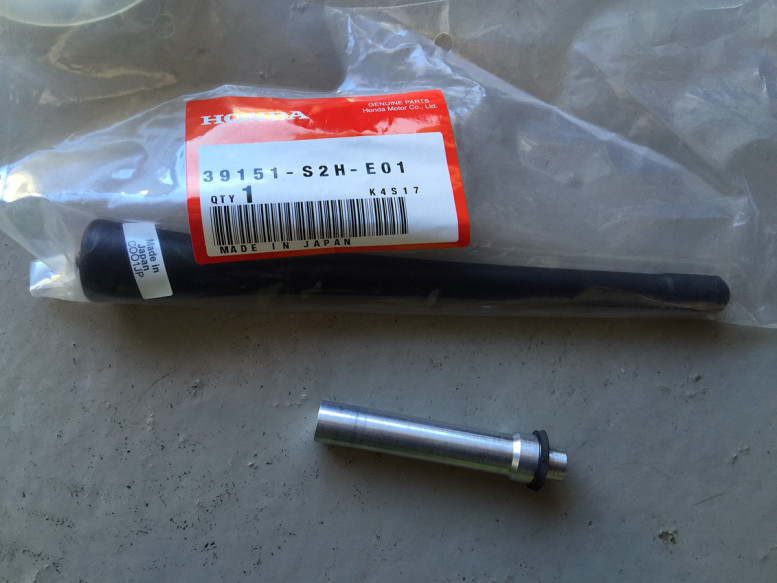 The installation was easy. It can reasonably be done in minutes, but my predictably OCD tendencies extended the duration considerably.
First step, unscrew the captive nut and base grommet of the power antenna.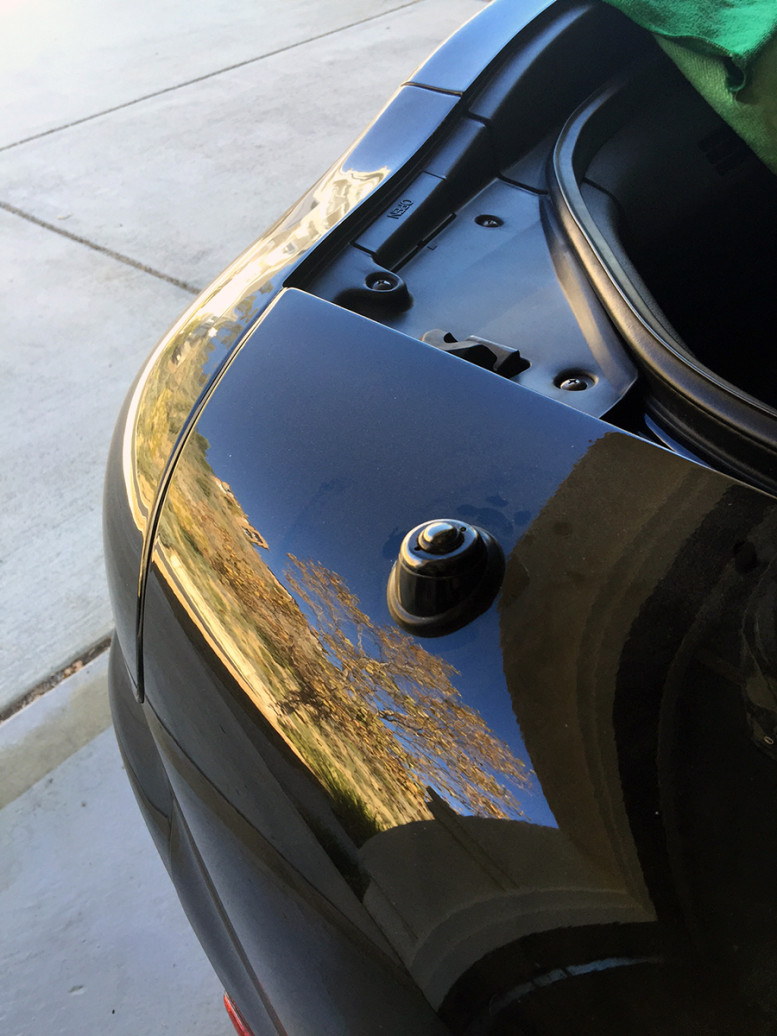 After unbolting and removing the antenna assembly, I spent most of my time here thoroughly cleaning everything. In addition to the retracting mast, in the name of weight savings, I ended up going a step further and canabalised and gutted all of the internals including the motor, plastic gears, and inner cover. The assembly's metal grounding bracket reaches up to the antenna's mast support and bypasses the internals, so it does not appear that stripping everything will have an affect on the signal strength. Either way, I rarely use the radio so this is all mostly an exercise in form.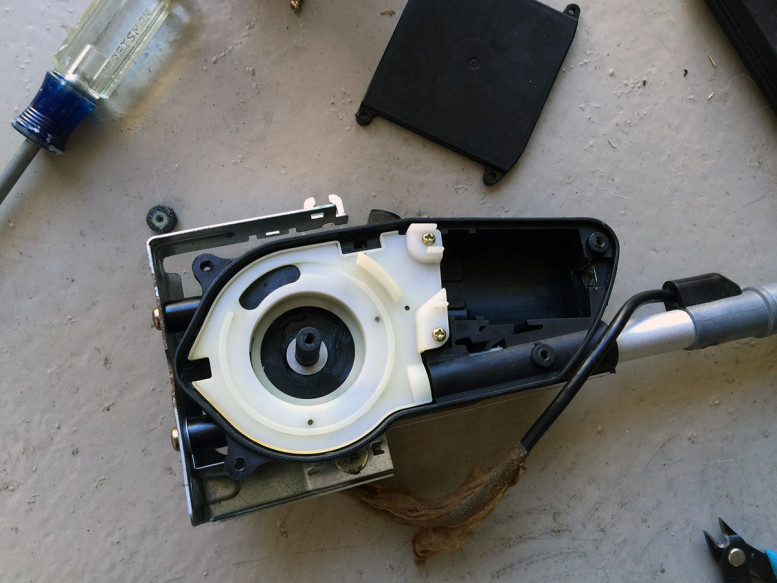 The adapter can then be pushed into the mast support and it seats itself via an interference fit.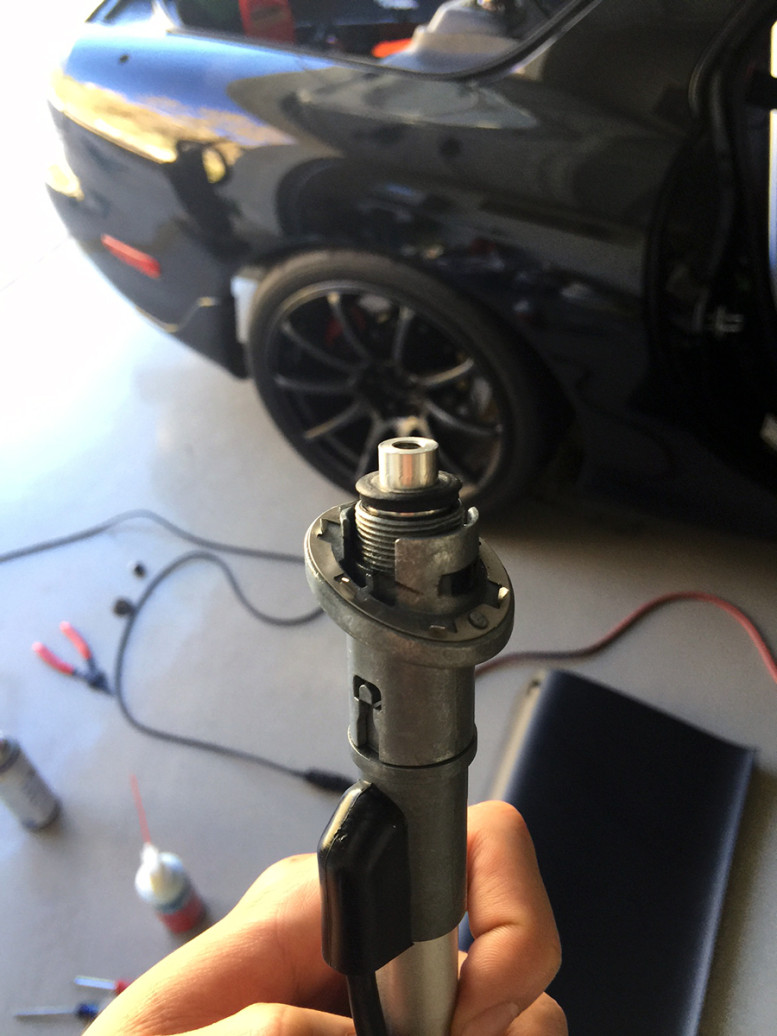 Once reinstalled back onto the car, here is the clever finale…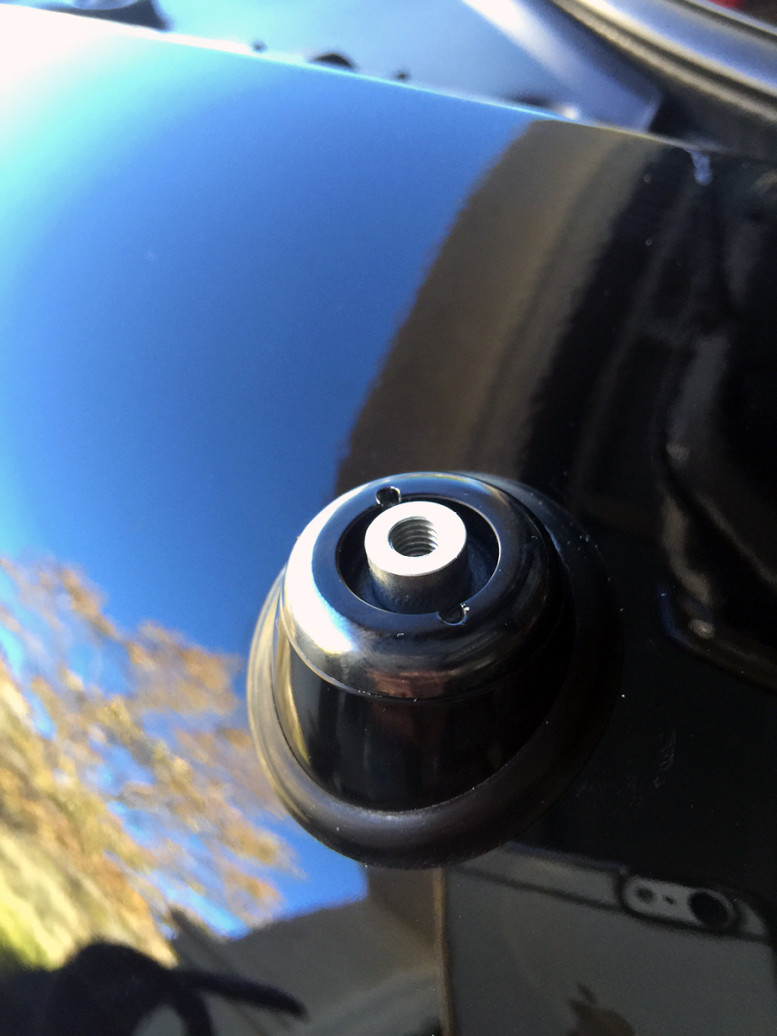 The S2000 antenna simply screws into the adapter, and voilà.