After exerting a monumental amount of effort over the course of a month, this Roadster Project is finally winding down. The first major phase, at least. I already have ideas on changes and additions, but we'll get to those when the time comes. I hope to, at last, drive this car in the meantime.
Earlier this week, I dropped the Miata back to the body shop for its final cut & buffing. They were relatively conservative with the cutting, which is justifiable since sanding through the clear coat is a huge risk. Overall, the car looks really good in my opinion. I'd honestly rate this paint job a 8.5-9.0 out of 10, and that's being critical. The minor imperfections are what's holding it back, which are hardly noticeable nor significant in the scheme of things. The paint is far better than the OEM counterpart that came on the car. This is proof that the stigma/stereotype of all Maaco jobs being rubbish is simply not true. Cheap out and you'll get what you pay for, spend more coin and you can receive quality.
With the car in my possession for good, I threw on a Shark Attack II antenna. Mostly did it for the aesthetics, because I doubt I'm ever going to touch the radio.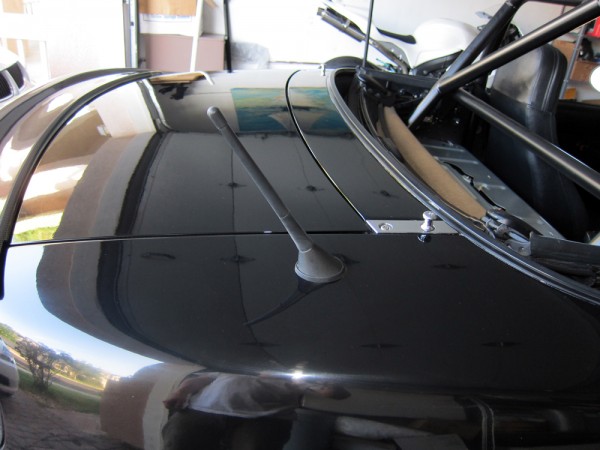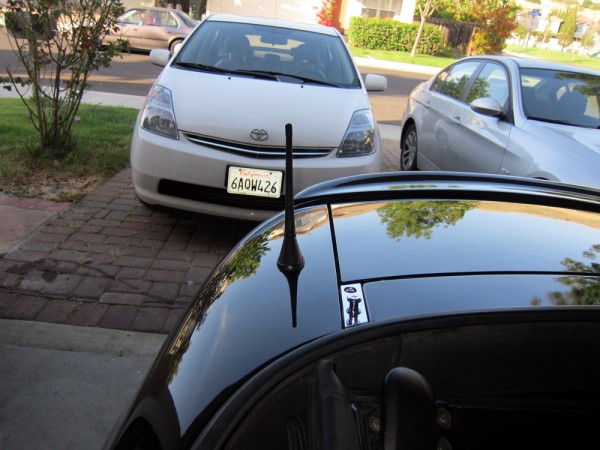 Next, I stuck on a carbon fiber R Spoiler I had. This is a Japanese made product, exactly what brand I do not know. The finish and craftsmanship are excellent, smooth all around.
Before… I think a bare trunk on a Miata is a little too plain.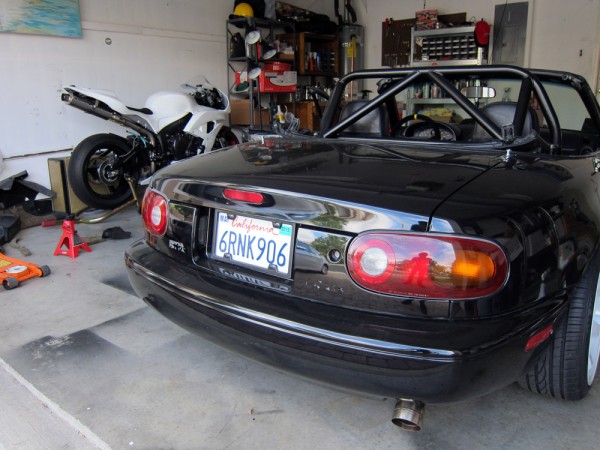 After… the emblems are also back on the car now.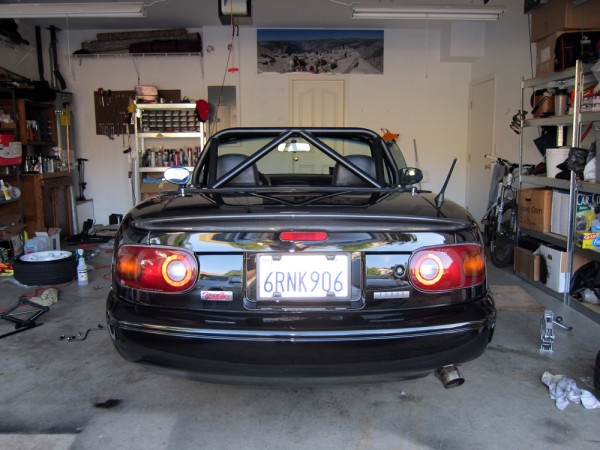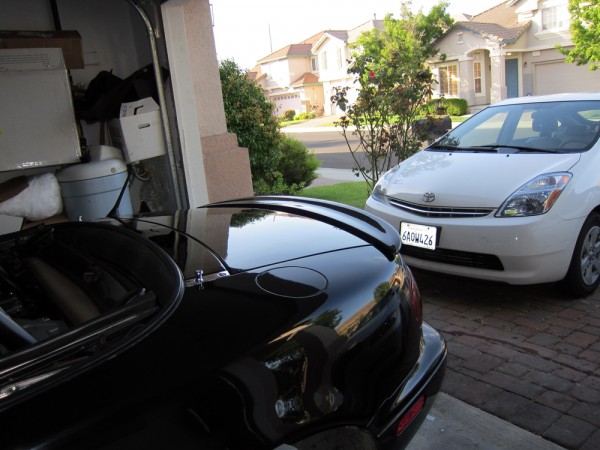 Plain weave is the best weave.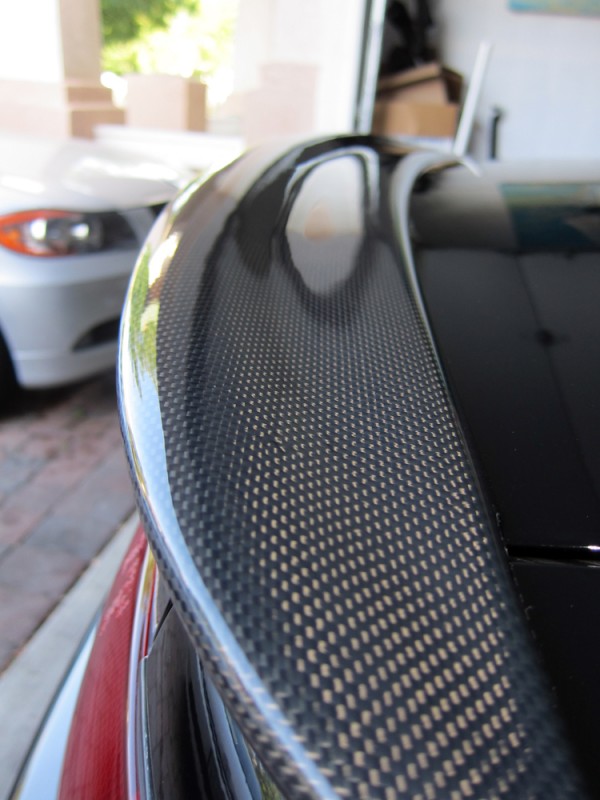 Might be temporary. I still want a Ducktail trunk lid…
At this point, I could conduct some well-deserved detailing in the form of Zaino Z2 and ZFX.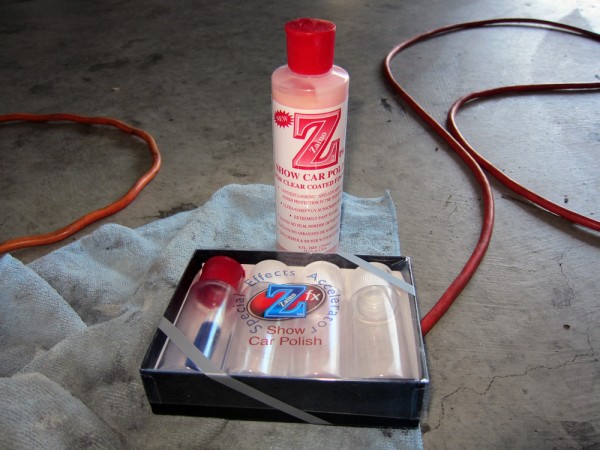 Polishing/Waxing the car was almost therapeutic, except for the fact I realized just how sensitive black paint is. You really have to know what you're doing to make a black car stay good looking. Everything shows up on black, dirt and especially clearcoat scratches. But when deep, black paint is well maintained, there is simply no substitute. I might have to invest in a random orbiter… or I'll most likely not care as much in the future.
The finishing touch… crowned with appropriate representation.