The last piece to trickle in from oCarbon was the passenger trim around the grip handle on the door card. A number of compound curves in this area made it particularly difficult to wrap over and get right. All in all, the entire process to get all of my interior pieces finished in carbon fiber took 5 months. The wait was long, but that's how these custom things go.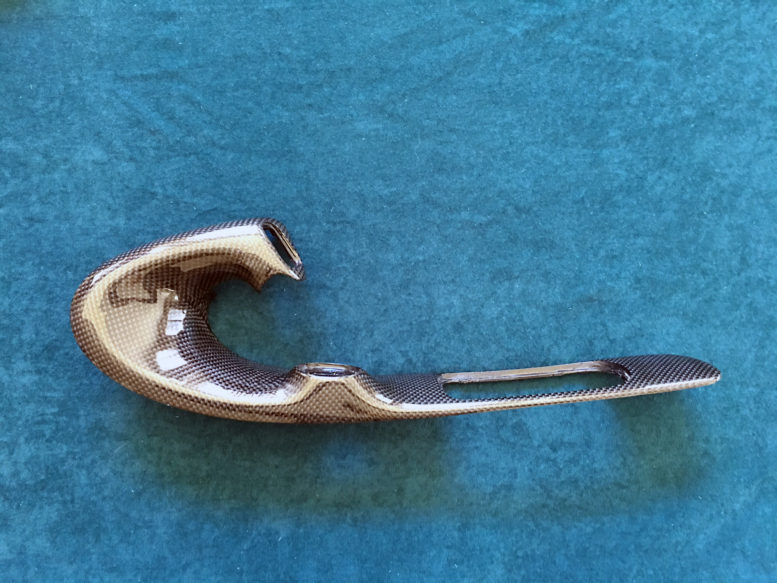 To pair up with the Alcantara wrapped door card, I also asked ESH Upholstering to redo the SakeBomb aluminum grip handle in Alcantara.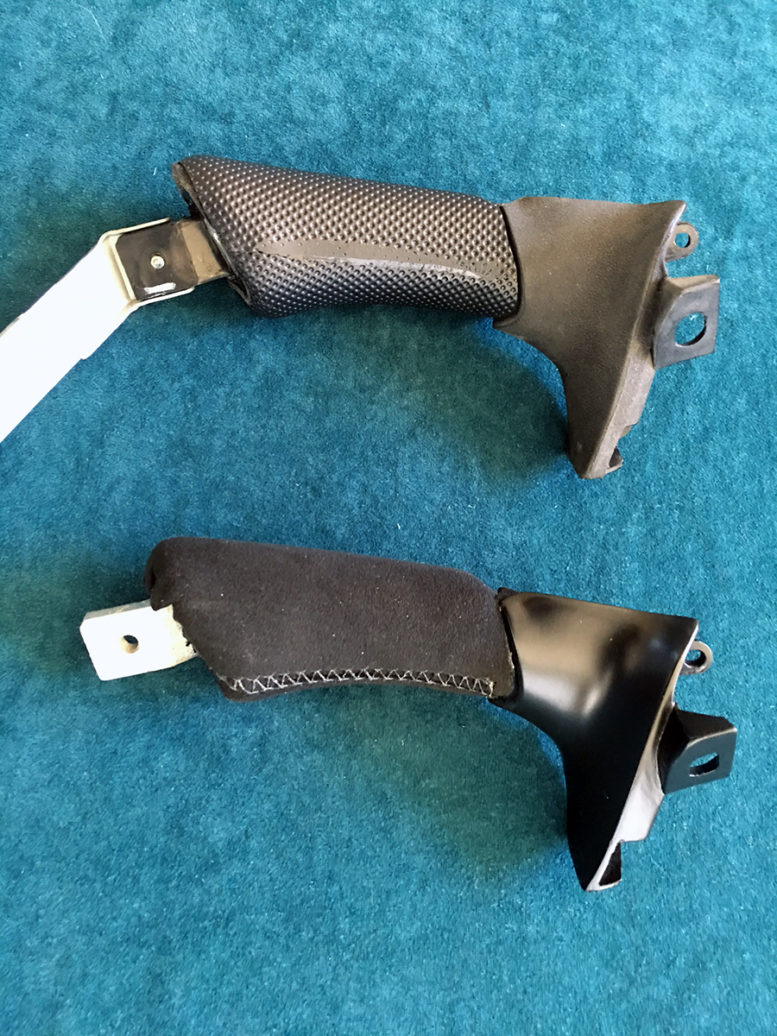 To install the new grip handle, the mounting hole at the base of the handle needed to be drilled out slightly and fastened with a machine screw into tapped threads on the grip.
Here it is joined back together with the trim piece.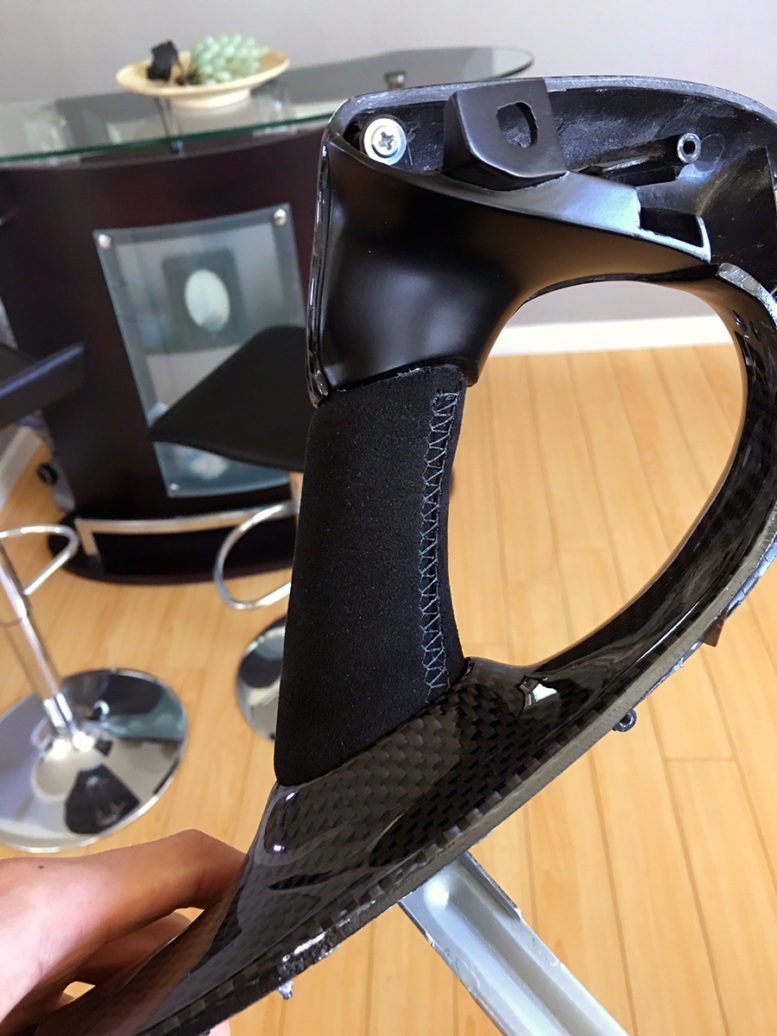 Next, it was time to mate everything back to the door card…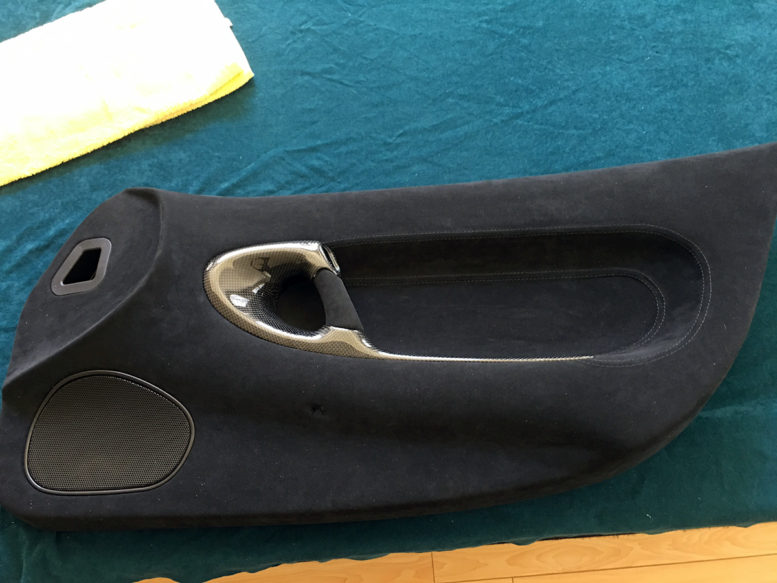 …and then install the door card back to the car. To be comprehensive, I replaced all of the push-on fasteners with new OEM ones.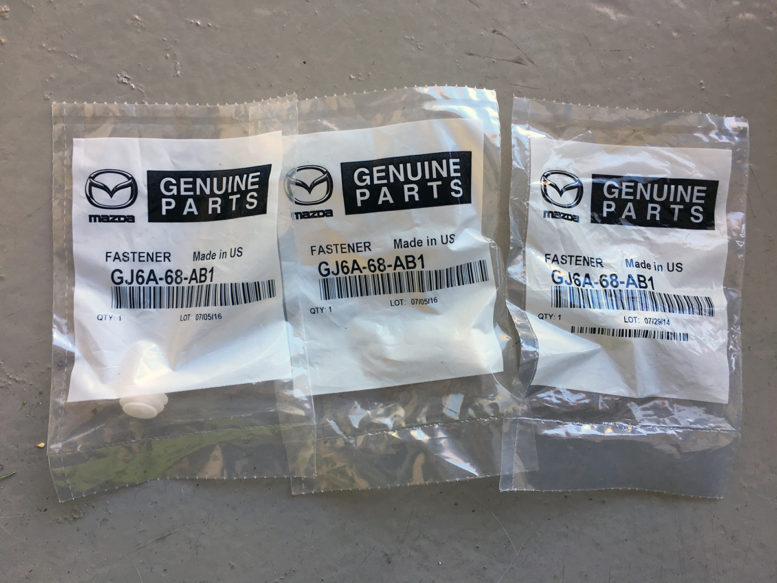 I taped up the sensitive carbon areas around the door cup to prevent scratching it when installing the door cup, which, like the driver side, is a cast aluminum reproduction.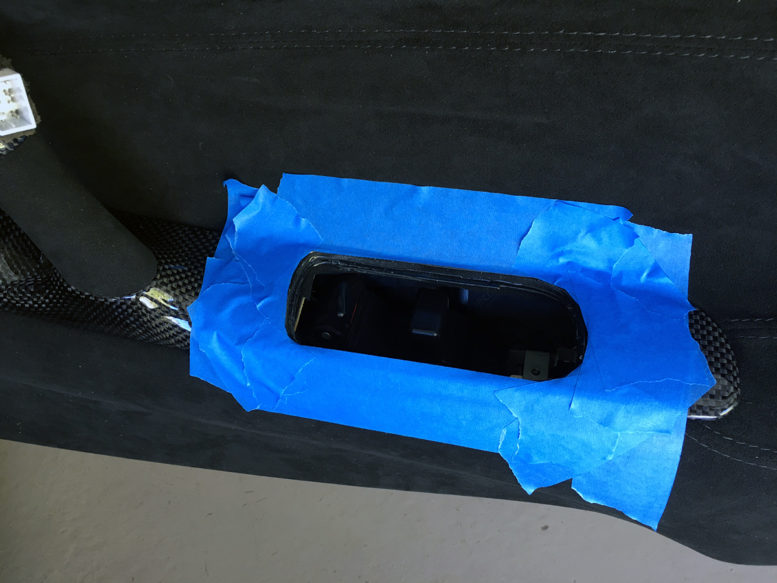 I particularly like these door cups because they measurably increase the feel of sturdiness when pulling on the doors to open or close them.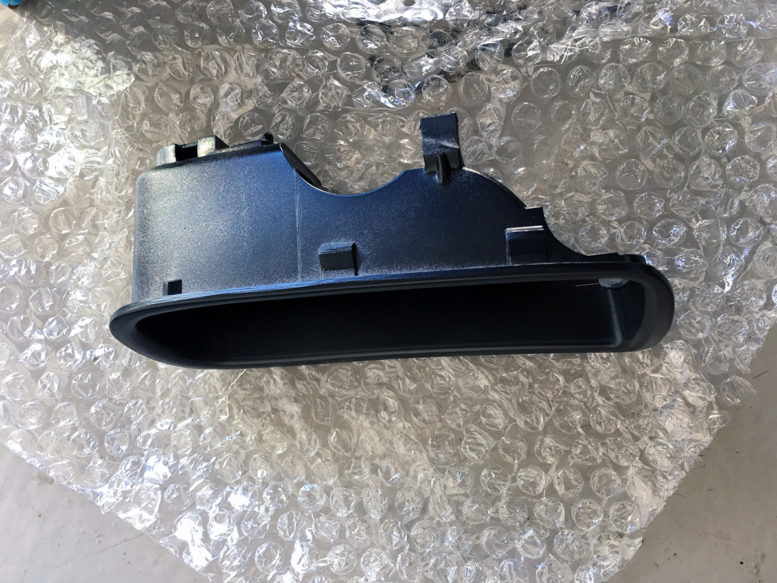 Finished product.