Getting stuck in with the nitty gritty. While I'm still waiting for the rest of my interior pieces to be finished by oCarbon, I wanted to tackle the job of optimizing all of the excess cable lengths going to the number of AiM related components and modules. Due to the fact that AiM needs to be flexible and accommodate various different mounting positions, the cables would inevitably be on the long side. Furthermore, all of my components are mounted centrally and compactly, which exacerbated the problem for me.
Here is how I had to bundle up all of the cabling during the initial install. It was messy and I was never happy with it.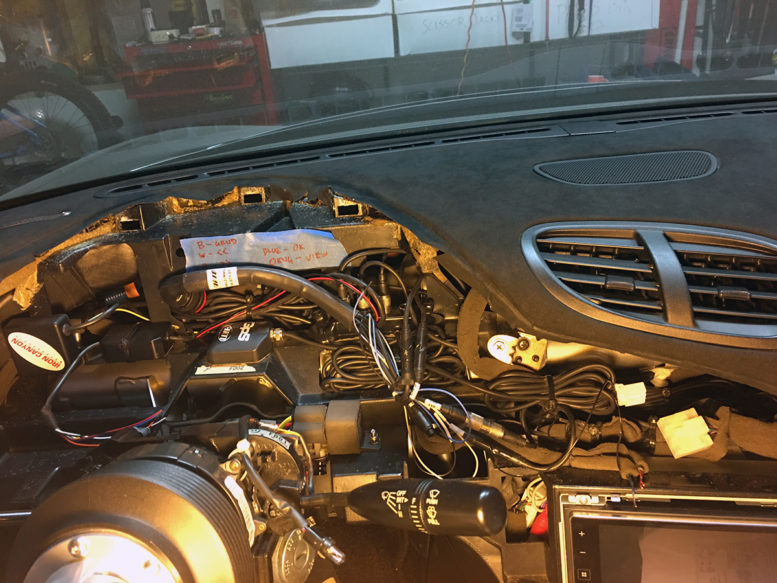 The solution: isolate each cable one by one, sever them in the middle, reduce their lengths accordingly, and then manually solder & heatshrink to reconnect. Each cable had either 4 or 5 smaller wires inside that needed to be soldered together, and there were about 6 cables in total that were too long. Surely, this was a labor of love.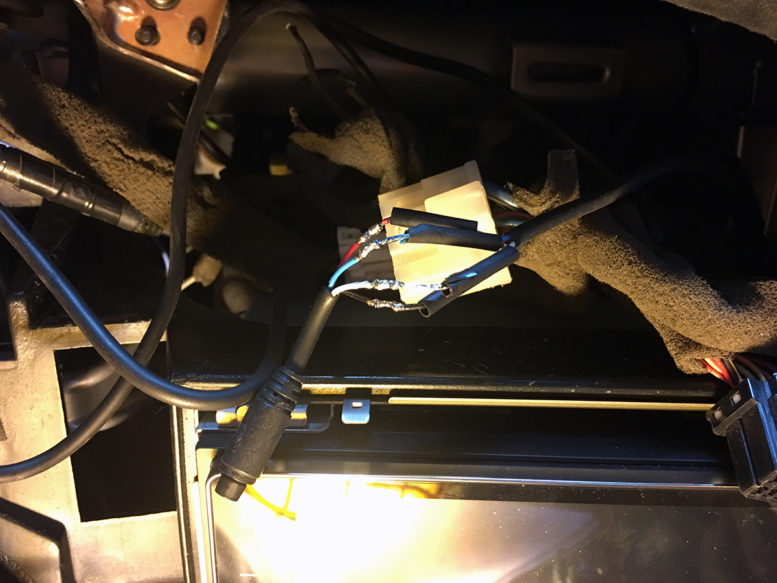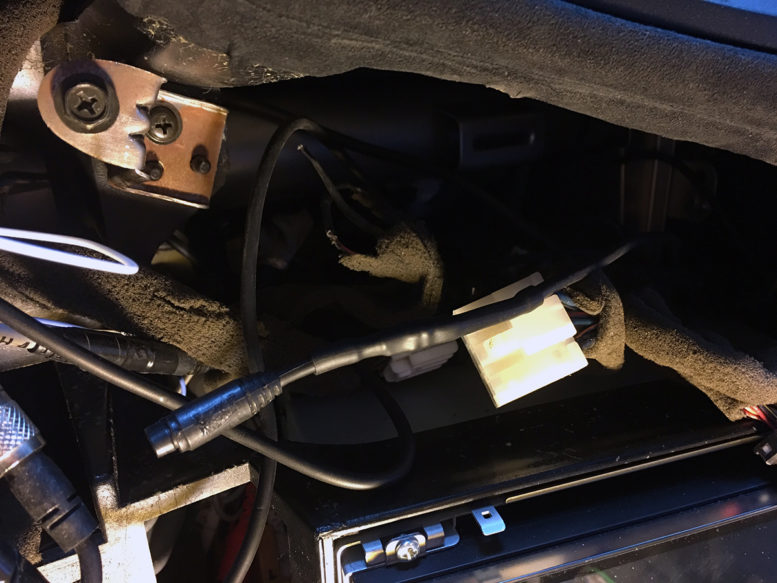 As an observation, I bought an approximately 80 piece assortment of adhesive lined heatshrink and over the course of the past year, I have nearly consumed its entirety. I'm glad I put in the work because the clustered mess from before looks vastly improved. That's another to-do checked off the list.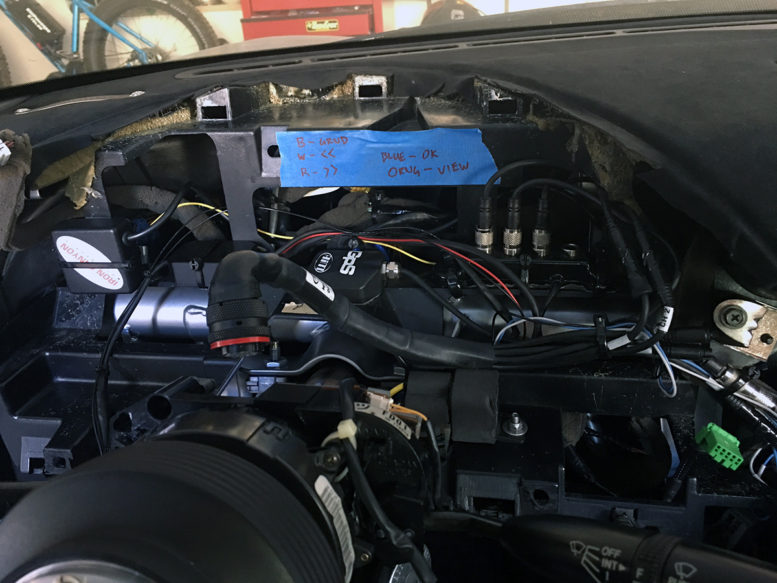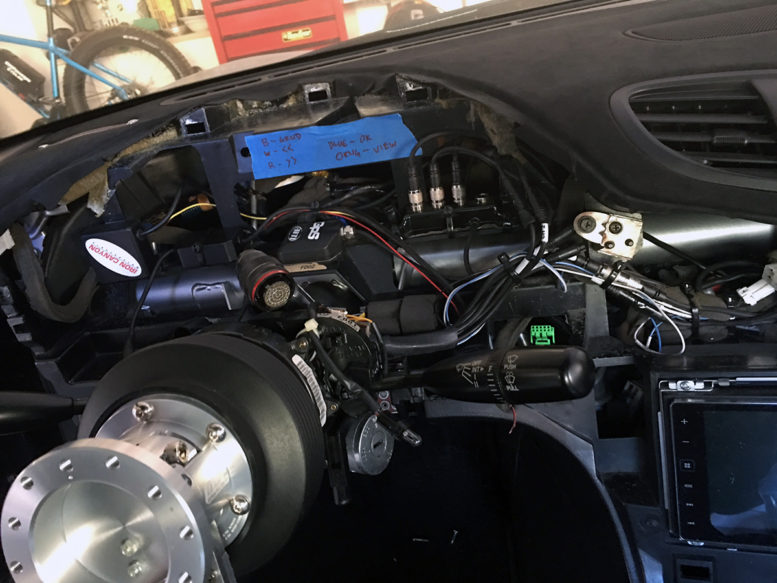 Wiring jobs may not be the most glamorous, but I've come to enjoy it. They're an acquired taste, but serve an immensely necessary function. Here was my "office" with schematics I printed out from the factory service manual to aid me in the start button install and the LED wiring for the momentary button (which I will cover in the next post).