While in the midst of RX-7 updates, this post brings to my attention how much I dislike working on the 240sx. With a limited and finite amount of free time, it's tough to divert attention to another car when the RX-7 already requires a substantial portion of it. The prize is and always will be the RX-7. Because it has a considerable amount of work done, I'm just continuing my tinkering with the 240sx as a "may as well" thing. Hard to stop when you pass a threshold.
Anyway, I will make this post quick because more important matters are on hand with the RX-7.
A key exterior item I desired for the 240sx was a set of rain guards. The old, OEM ones are difficult to find and expensive, so I tried a set from a place called H.I.C. a couple months ago.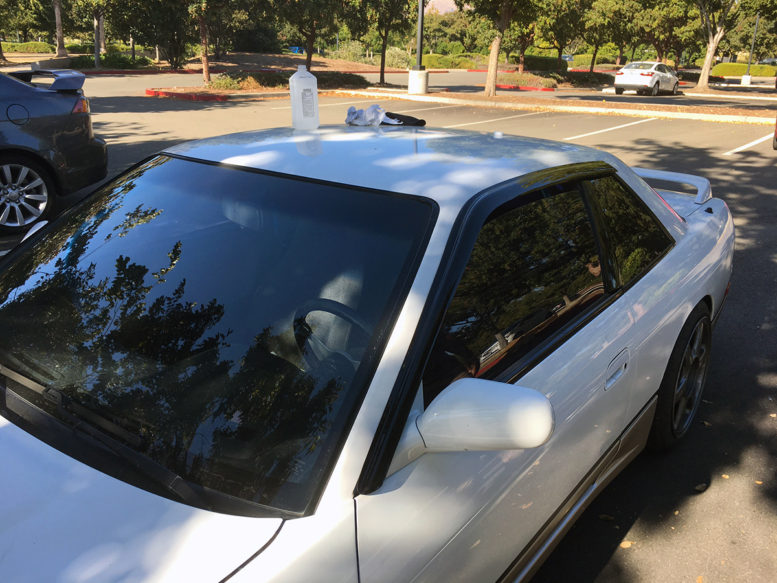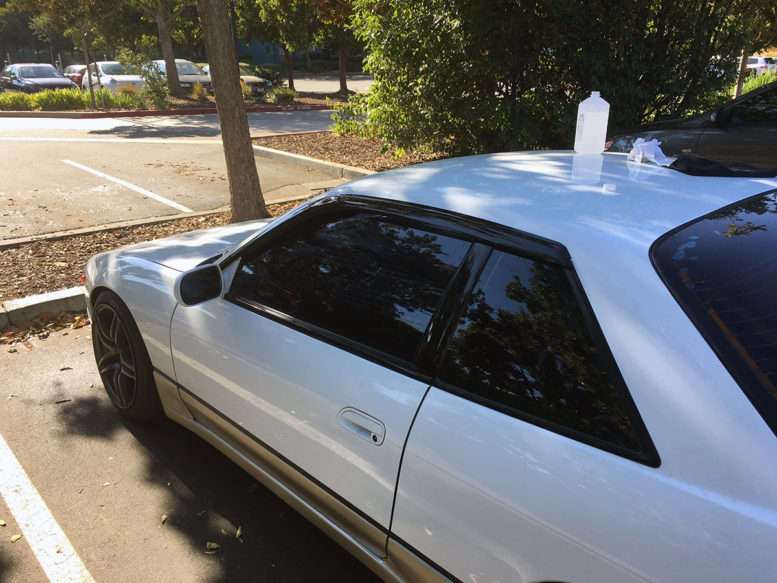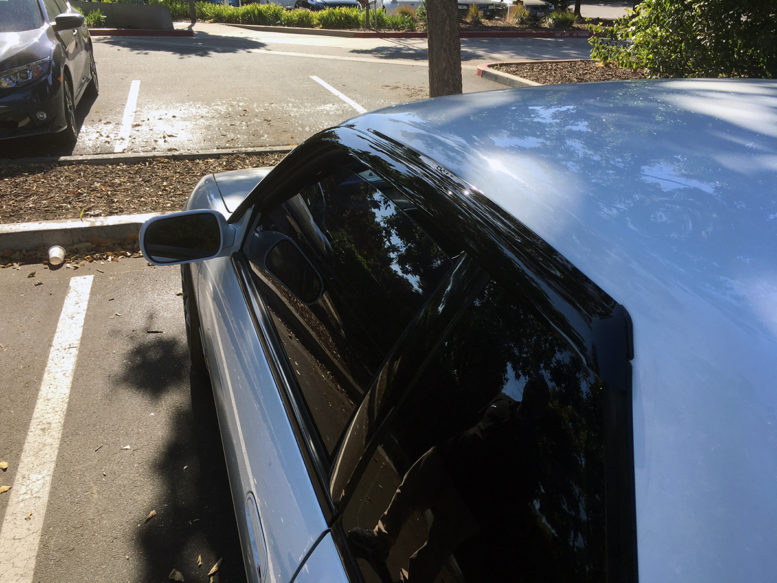 After installing them, I expeditiously decided I wasn't satisfied and ripped them back off. Their fitment was slightly amiss because the cut curves were roughly done in areas and didn't conform to the shape of the window moldings. Now it was time to acquire a set of the real deals – the hunt was on.
I eventually sourced a good condition pair of OEM rain guards from a guy in Malaysia. The hardest part was removing the old double-sided adhesive that was caked onto the plastics after many years of use. My boy Haroon stepped up and handled this task, so huge shoutout to him for lending the hand.
Once the old tape was cleaned off, I gave the rain guards a quick polish and lined them with new 3M tape.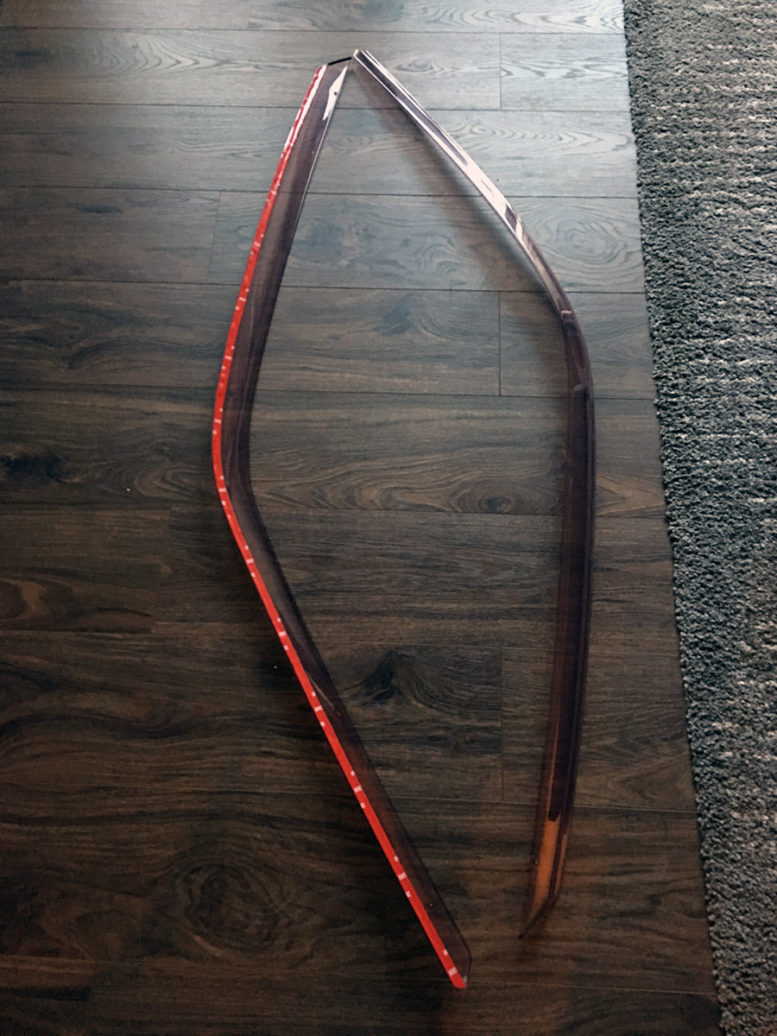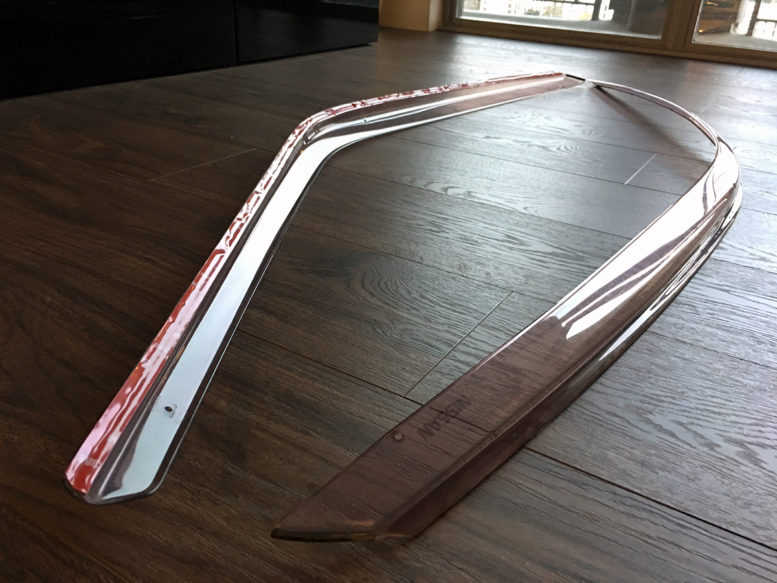 And now onto the car.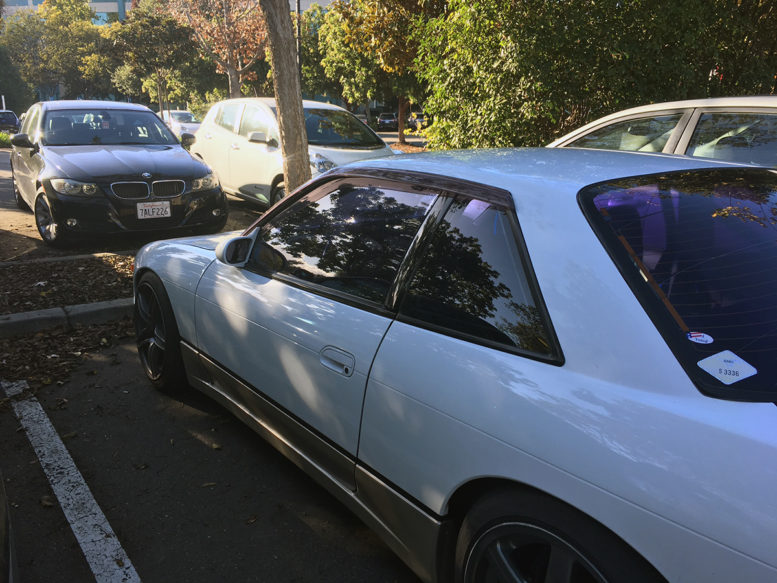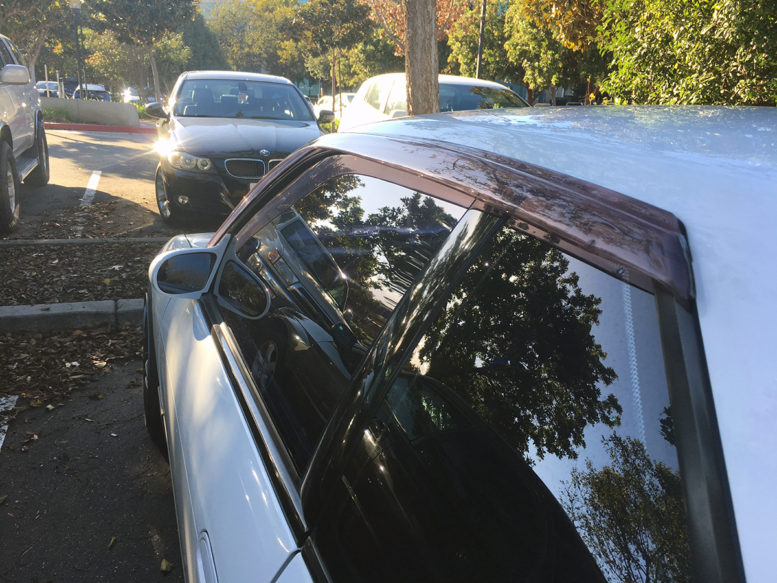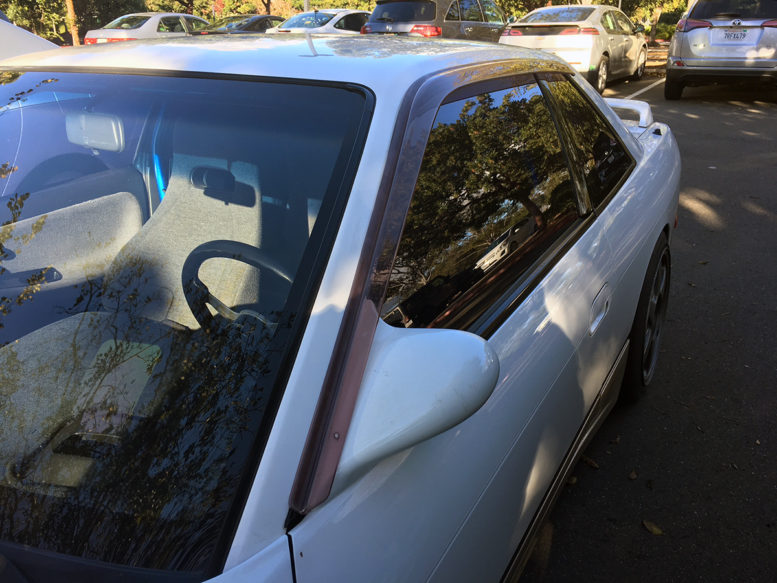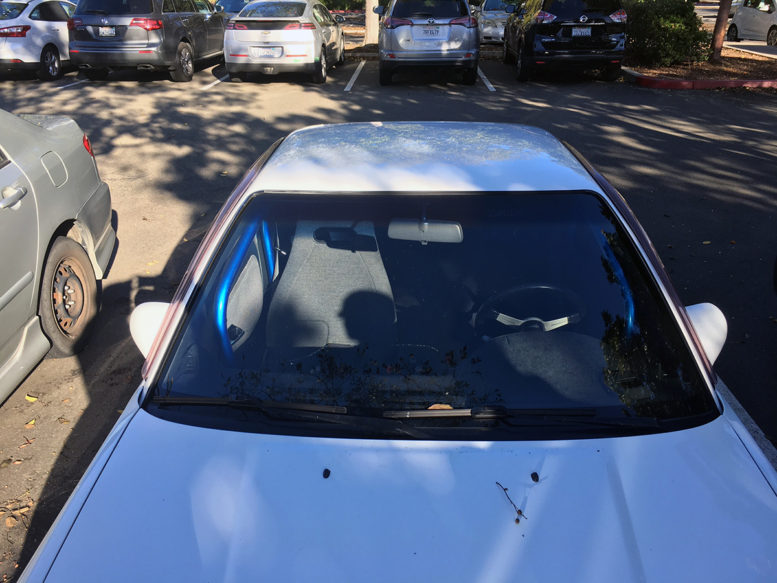 Much better.