After changing so many suspension parts, the alignment was expectedly bad. The steering wheel was cranked at a 45* angle and the car felt skittish on the freeway. Without delay, I scheduled an alignment the very next day with Trackspec Autosports.
I decided to also have them adjust the ride height since it would be on their alignment rack anyway. At the end of the day, my quoted $210 ride height adjustment and alignment turned into $360… needless to say, I wasn't exactly ecstatic with the multiple up charges for minor items, but that's what happens when you're at the disposal of someone else. Granted, you can't expect anyone to work for free, but topping on an additional 71% of the original price is no insignificant matter. Chalk this down to a conflict of interest with the hardcore DIYer in me.
Since we finished the install of the arms last minute, the heim joints on the RUCAs needed to be centered, so they had to be unbolted from the car to make the changes. This literally took me 5 minutes to do the day before for free, which is why I hated the fact that I now had to pay professional labor rates to resolve. Same thing for the small traction rods, they needed to be removed from the car to make exactly even side-to-side. My demands for the ride height were too specific, so that went up in price as well. I was already at the shop, so the best way to move was forward. Opportunity cost, epitomized. Live and learn.
All of this just accelerates my desire to have my own shop space. The blame isn't really on Trackspec, but rather the situation.
Putting the concerns aside, I did receive a great ride height and alignment. The rears tires are slightly tucked and the front has no gap. The subtle reverse rake is due to the body line of the S13 – the front fender opens up higher than at the rear. The ride height is low, but still functional and I can drive around easily without having to stop traffic or angle like crazy.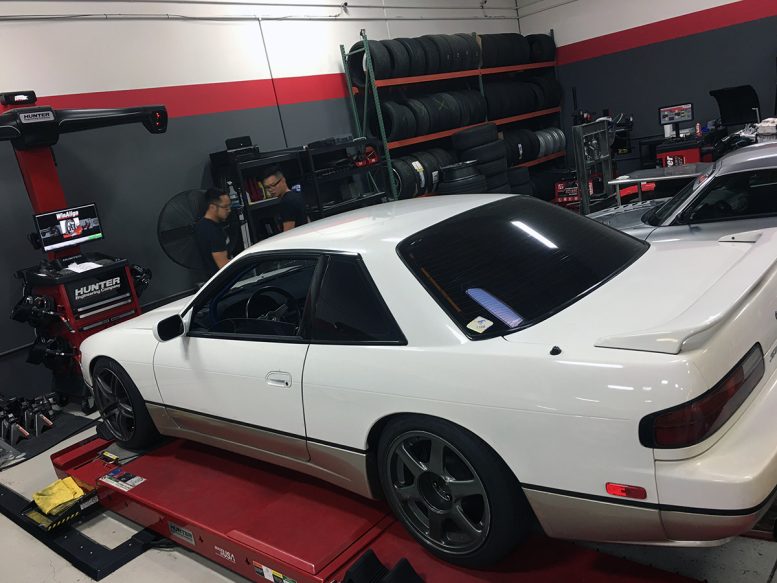 For the alignment, I wanted to try to get the rears as close to -1* camber as possible, but it had to be pushed due to clearance issues.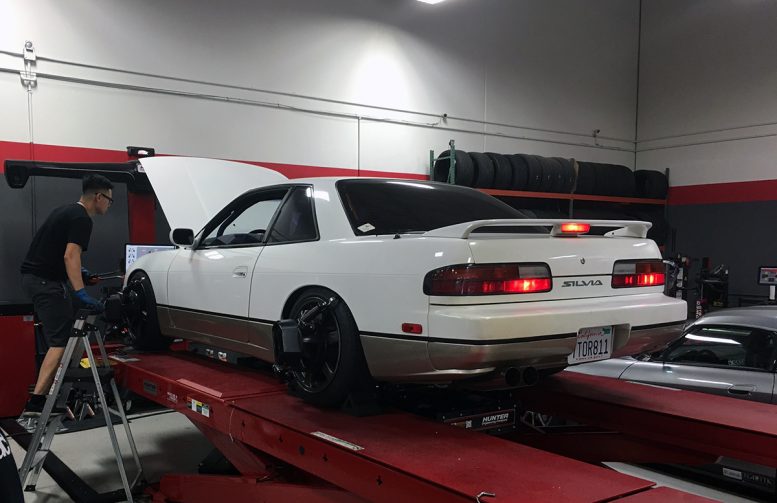 These are the final numbers. Trackspec stayed late after closing hours to get this done, so kudos to them on seeing everything through.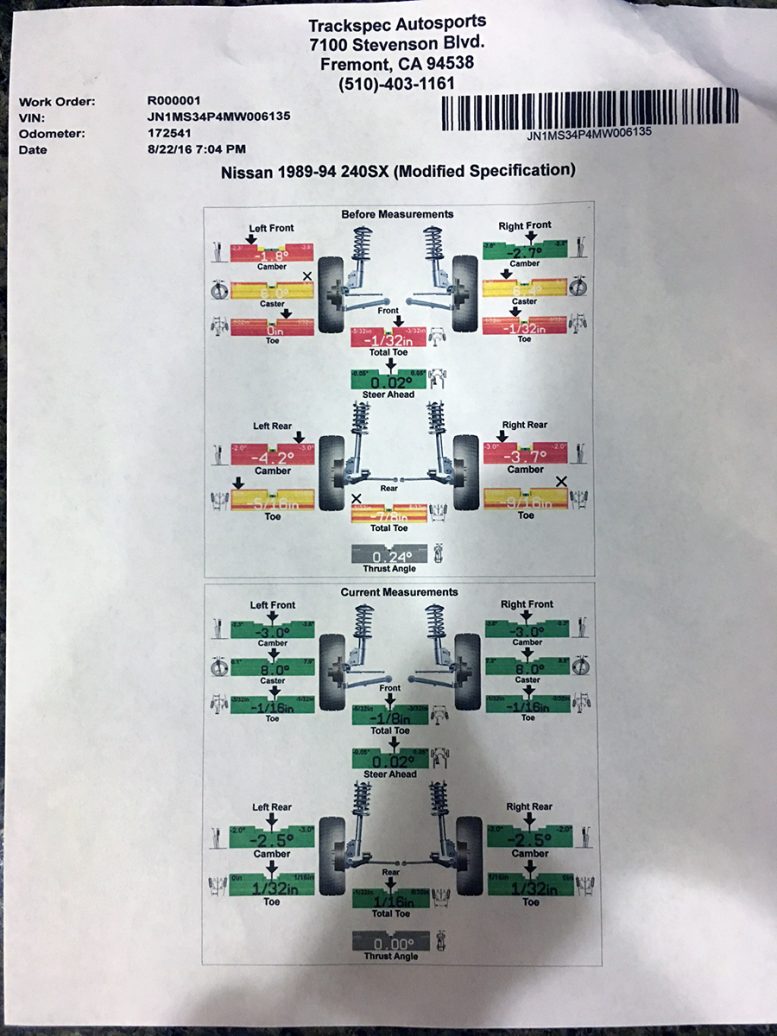 After weeks of looking at this car with wonky wheels and stance, it's great to see it all come together now.