Since this car had an uncharacteristically clean and uncracked dash, which is uncanny for having spent its life in Texas, I intended on preserving it. I bought a dash cover from Dash Designs in the perforated Sedona Suede material. It went on easily with a couple velcro strips.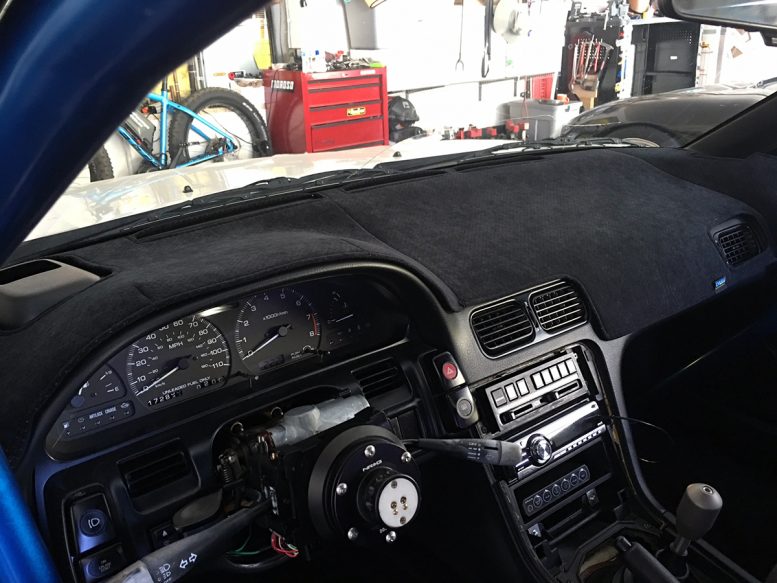 There wasn't a sliver of a doubt – the corny, chrome Grip Royal steering wheel had to go. I was luckily able to offload it and at the same time source a Nardi Classic from the tried and true Yahoo Auctions Japan. I didn't want to pay $300 for a brand new one, after all, this isn't the RX-7. The one I picked up from YAJ was in good condition and had the silver anodized spokes I was looking for. My aim is to keep the theme of this car true to its vintage.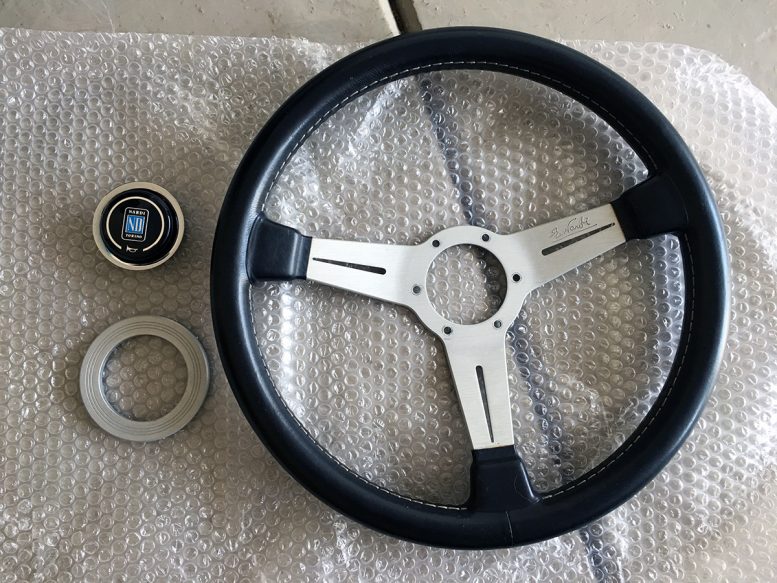 Installed. After removing the unsightly Defi gauges, I had to buy another steering column trim because the original one was riddled with mounting holes.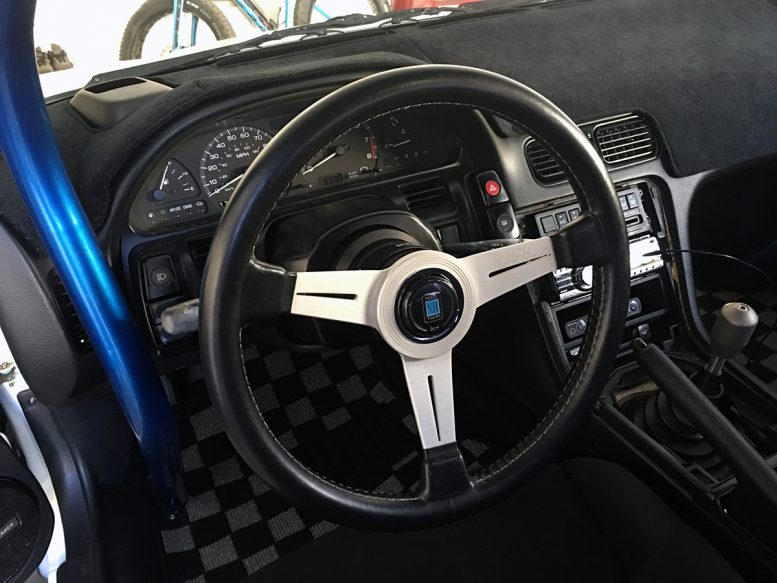 In order to make the horn button work with the quick release hub, I had to get crafty (ghetto) by jamming a bent paper clip into the pocket. This created a grounding contact for the backside of the horn button to the hub.
Next up, I finally threw in the D-Max checkered floor mats, which were one of the very first things I bought for the car along with the D-Max exhaust.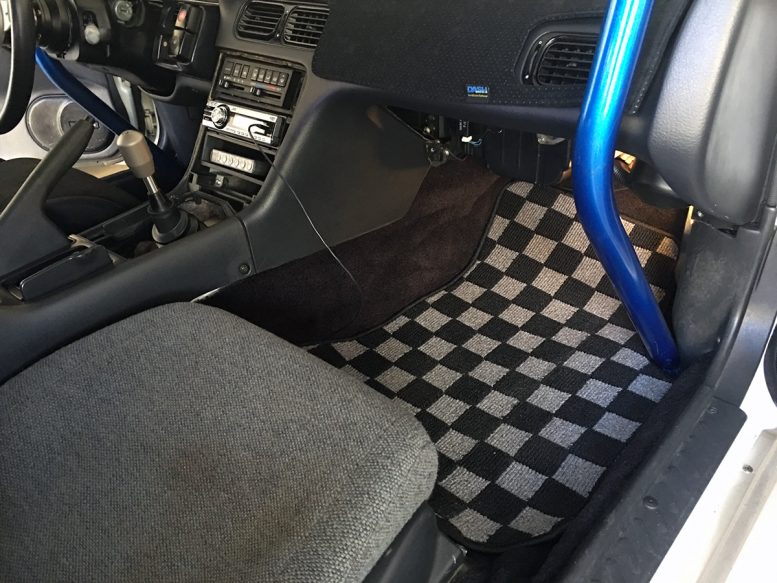 The driver side needed a slight trimming to get around the Cusco cage.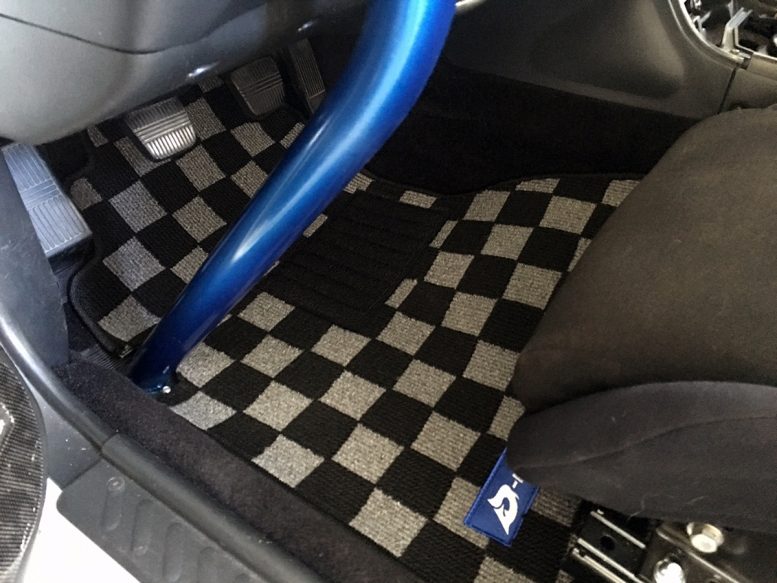 There are still a few more items to take care of, but the interior is coming together and gathering form.