I didn't get a chance to throw this post up earlier due to July 4th and the fact that I'm now in Las Vegas, but last Sunday I went on a long-awaited drive with my buddy George and his NSX. I know I'm bad with actually driving my car because I've been able to consistently take it out only recently – after 4 years of fiddling and tinkering. If I'm bad, George is RIGHT there with me. I'll refrain from saying more because I know he's going to read this.
Let's put it this way, I've known the guy for almost 10 years now and this is the first time both of our cars have been on a proper drive together.
Momentous, indeed. As they say, better late than never. And what better to do a drive than on the best roads the Bay Area has to offer. We're not blessed with a plethora of choices, but the ones on the other side of the bay towards the coast are truly high caliber. At the intersection of many of these great twisties is Alice's restaurant. It's like the mecca for Sunday canyon carvers. I myself never made a drive out to Alice's after all these years, although I did ride by it during my motorcycling days.
Immediately after pulling in, I get curious onlookers asking me about what's under the hood. 9/10 times this is the first thing people ask about now.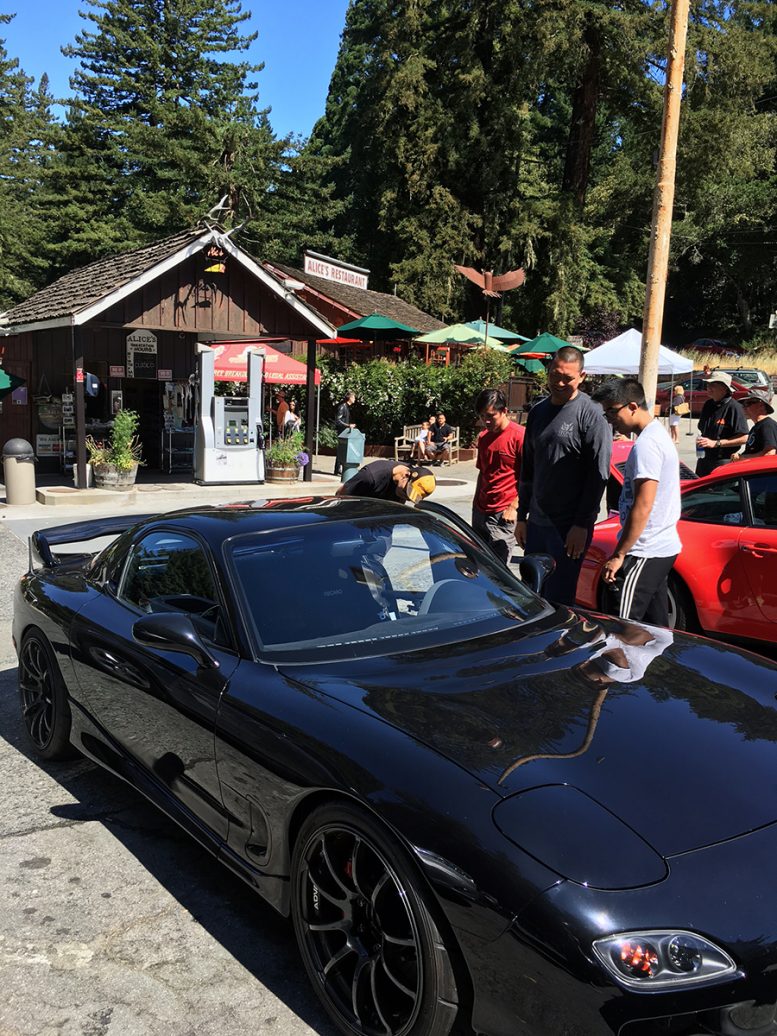 After stopping in briefly, George and I continued along 84 through La Honda and out to a small stretch of Highway 1 (Pacific Coast Highway) where we stopped to take in the views.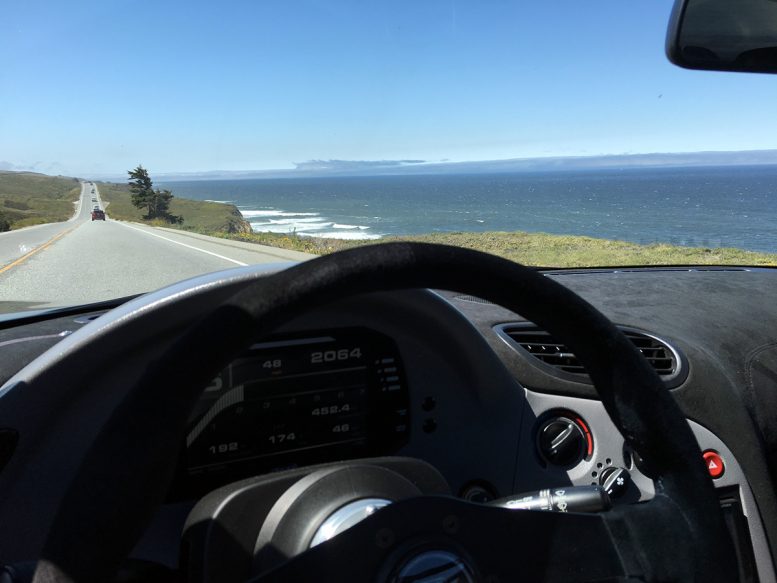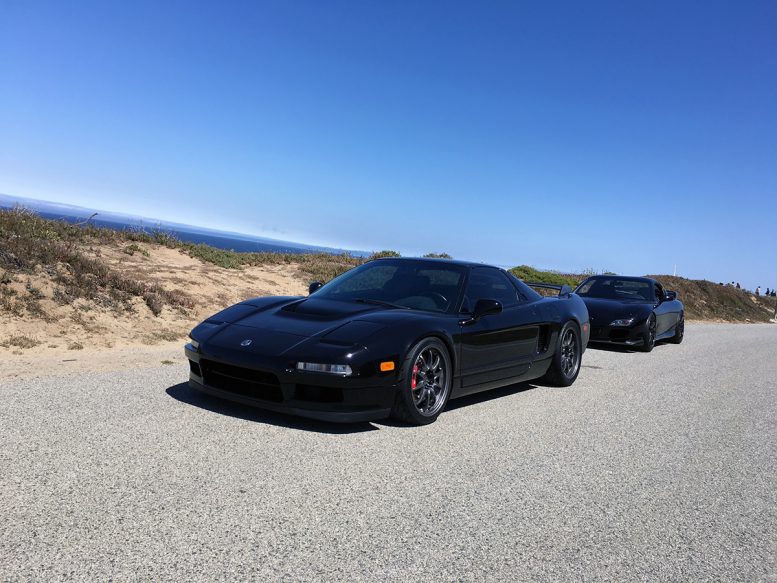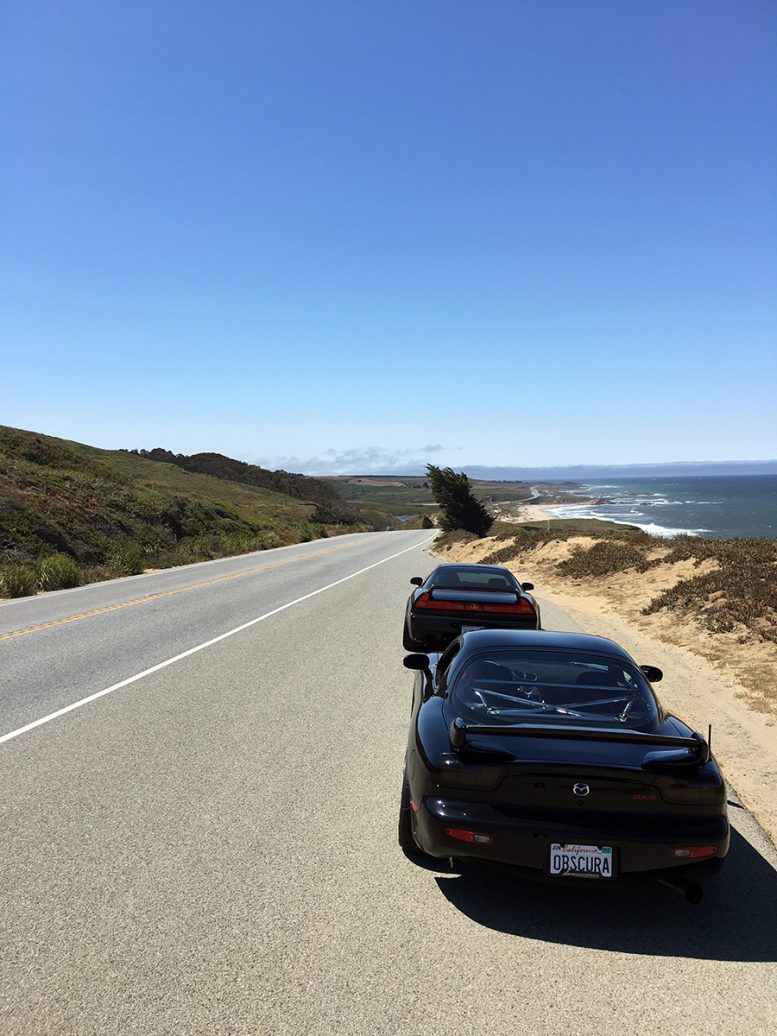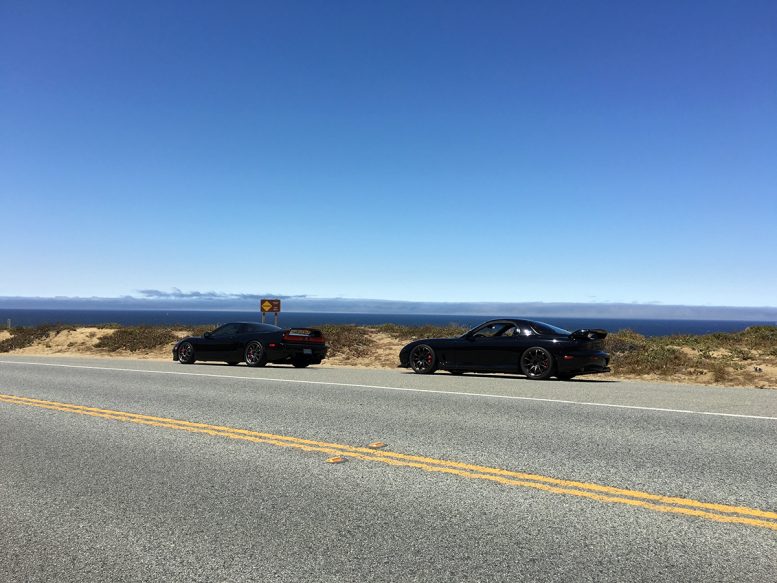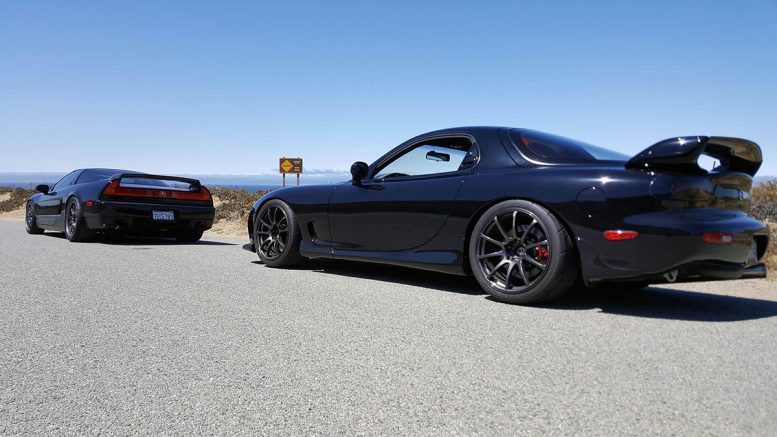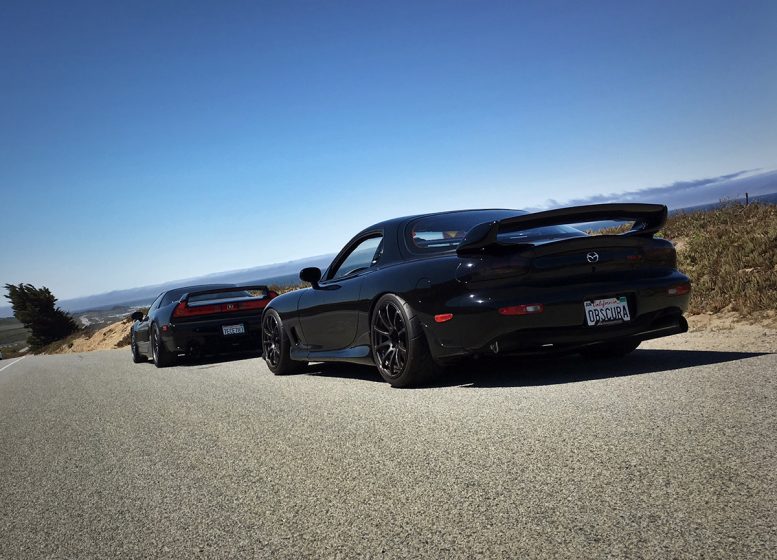 After PCH, we turned left onto Pescadero Creek Road, through the town of Pescadero, and then back onto 84. We went on this drive a bit late in the morning and the weekend traffic definitely put a damper on the experience, like being stuck behind this camper trailer for a good amount of time.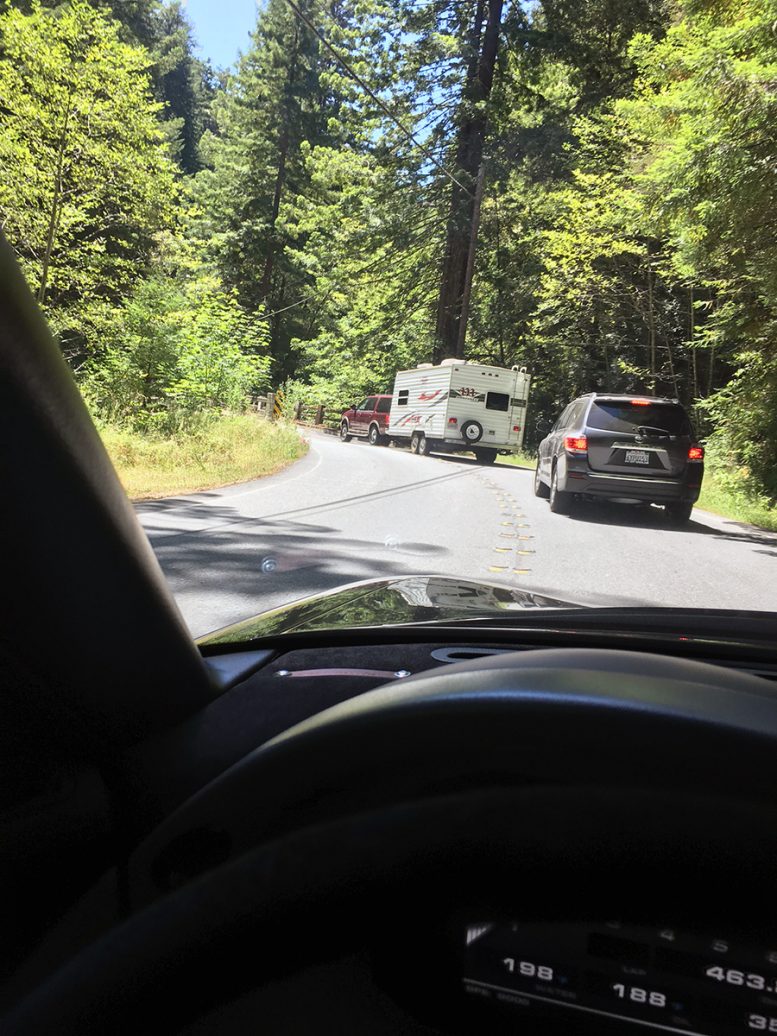 Eventually the traffic in front of us turned off and we were lucky enough to be granted a clear, extended section of 84 to drive on. This portion of 84 happened to be the best road out of them all, full of flowly, smooth corners. Pescadero was slightly too tight and bumpy. PCH was super scenic but is just a straight highway. We basically drove on a large loop that took us out to the coast and then back around to Alice's…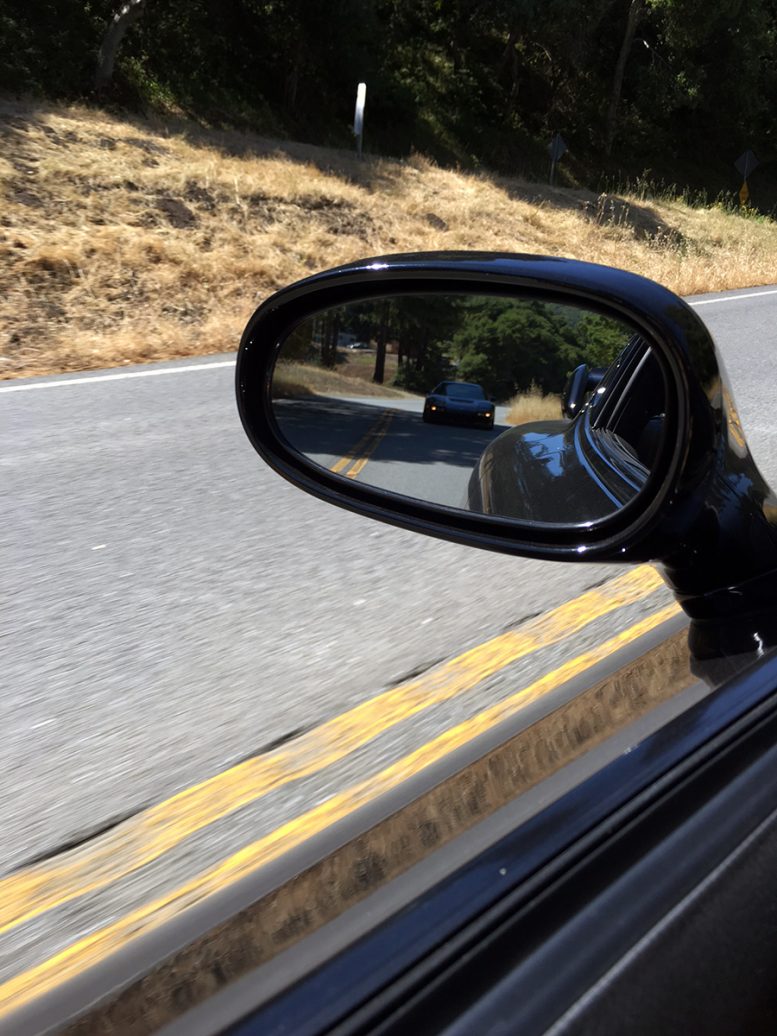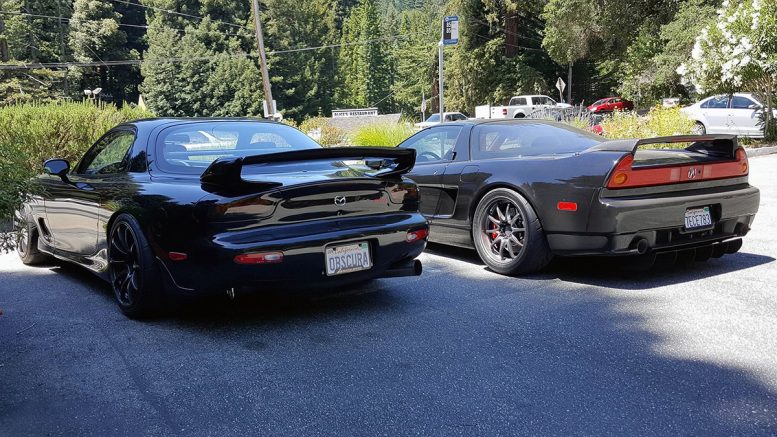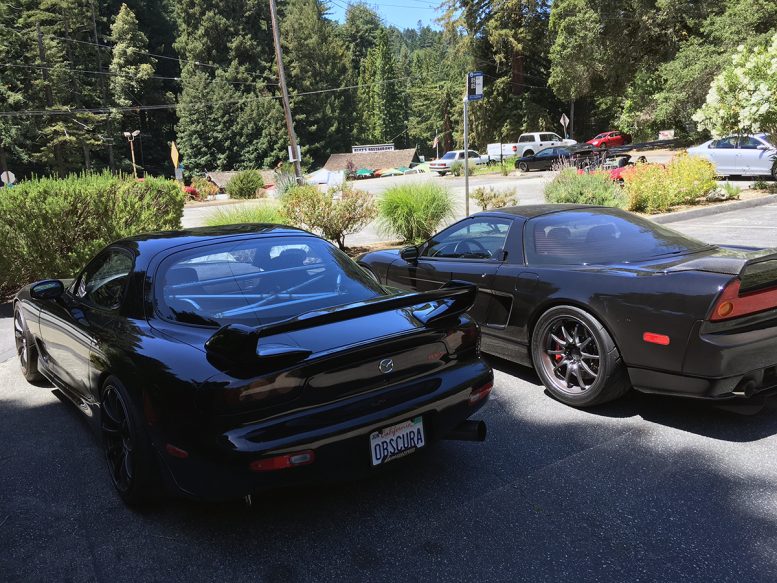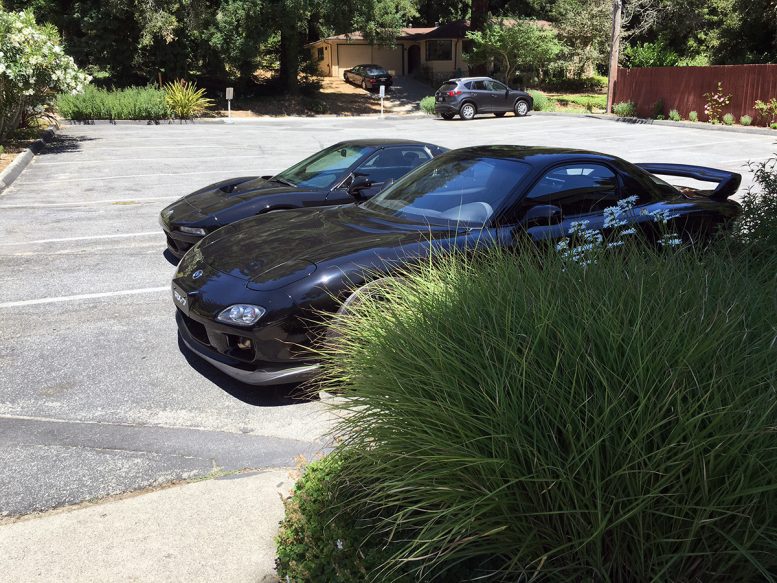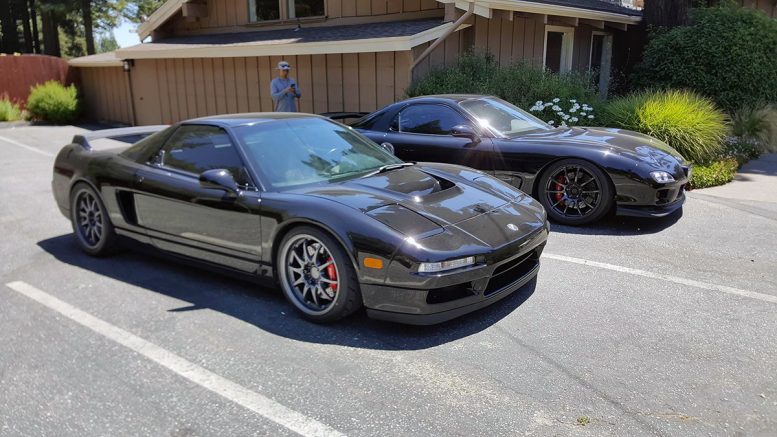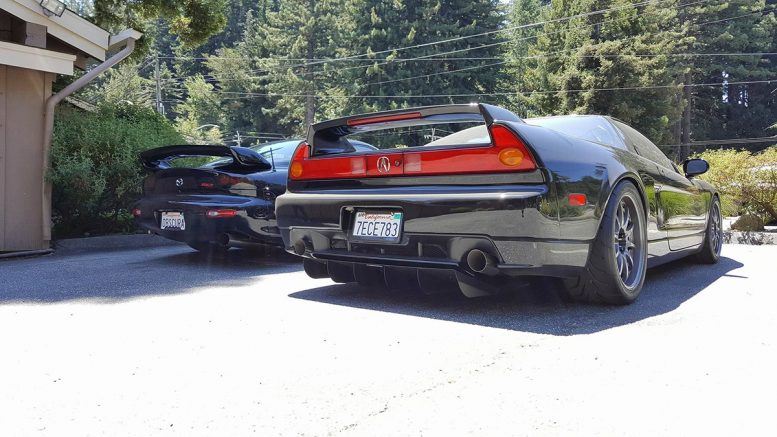 …where we stopped to go in and grab lunch.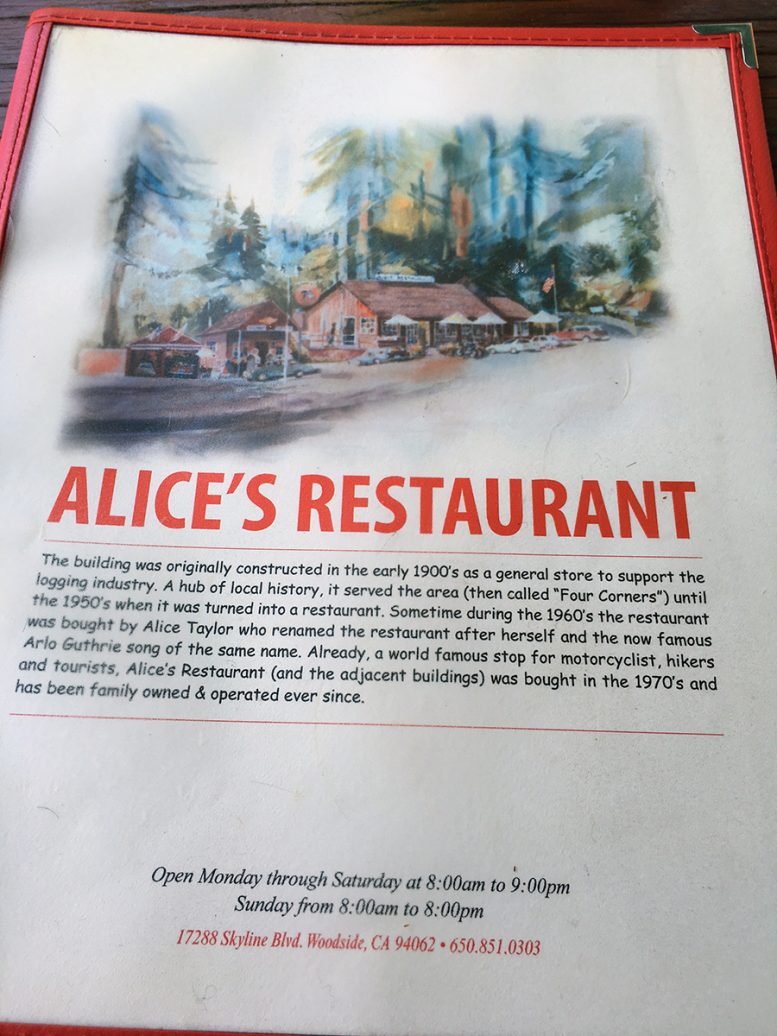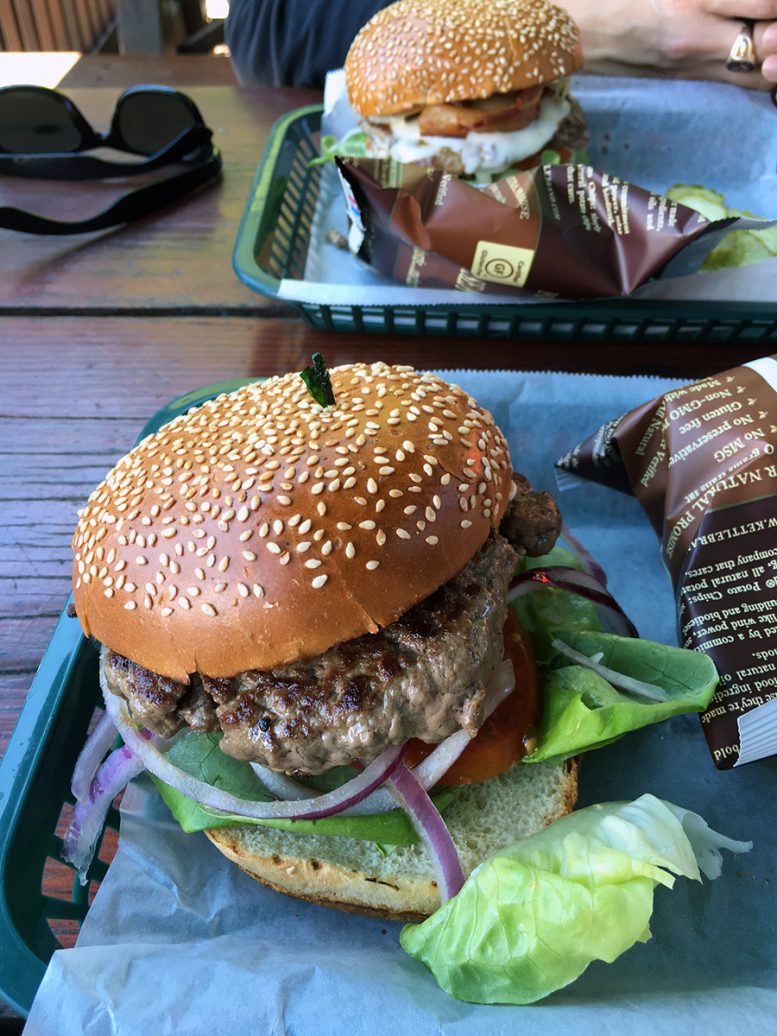 Solid drive and definitely something I want to continue to repeat. Even though I was short shifting and staying low in the RPM range because there simply was not enough road for the power, the car was great fun to toss around and performed flawlessly.