Without a moment's hesitation, I started taking the RX-7 out for spins practically the minute after I buttoned up the Miracle Cross Bar. It's helpful, too, that Mike and his Porsche are just down the street from me. He just got his car, I am eager to start driving my car, and another buddy just picked up a new camera.
This leads to a great recipe for a Sunday afternoon of driving around the neighboring cities and disturbing the peace.
First, here are a few pictures I took with my phone.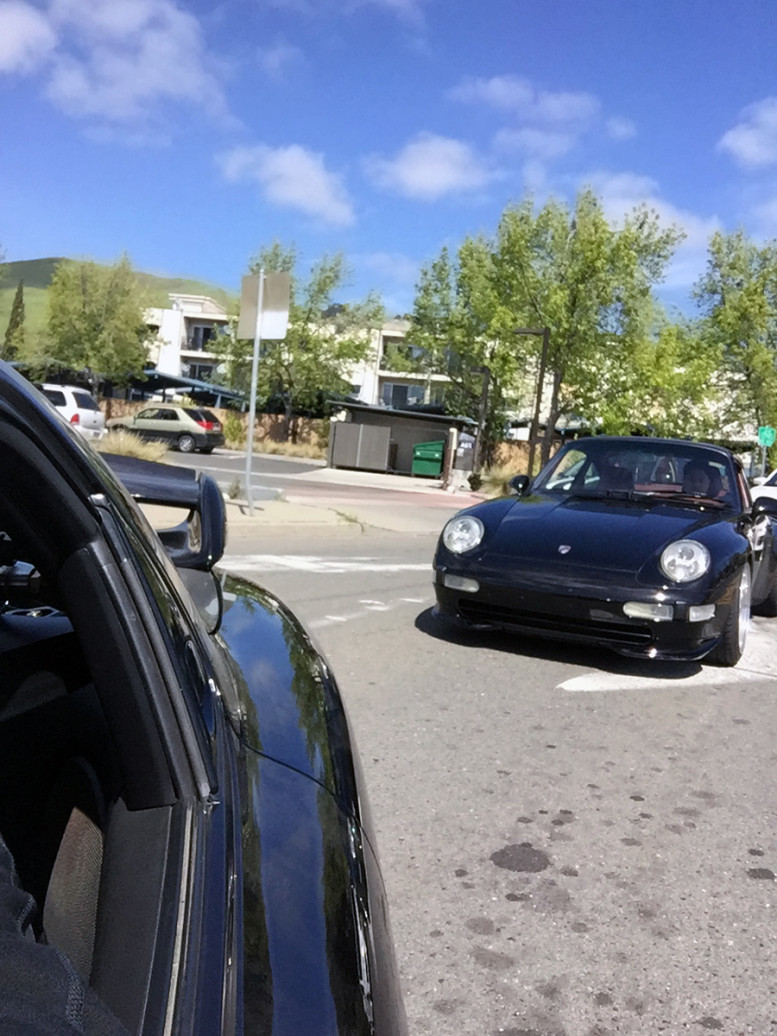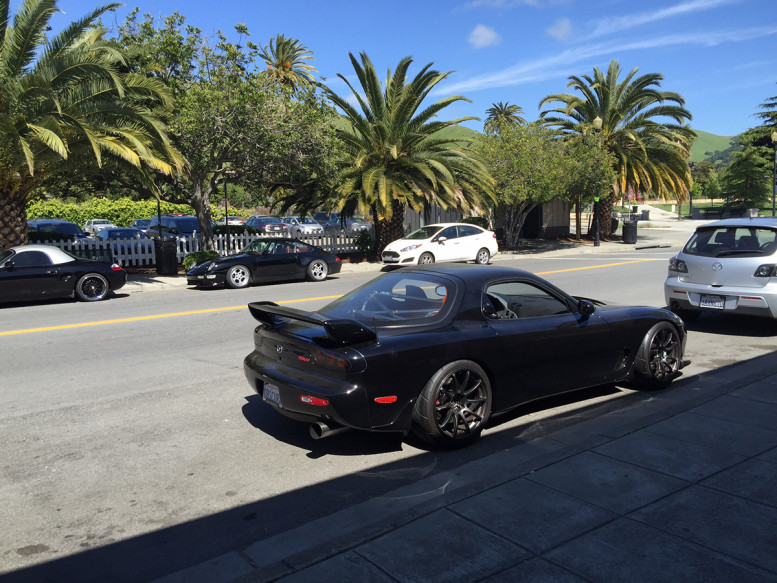 The plan was to give the car a wash at the end of the afternoon, on the way back home. Unfortunately this meant that in all the pictures my friend took with his legitimate camera, the car was filthy. Oh well.
Since my car primarily collects dust and not dirt or grime, I've found that the coin operated self-wash places to be quite handy. I only use the pressure washer to soap up and rinse down. This is a great and easy way to "touchlessly" wash the car and I find it preferable to doing the whole soap-and-bucket method at home. Afterwards, I immediately drive home and into the garage, where I finish drying off with my waffle-weave towel. This leaves the exterior spotless and ready for detailing.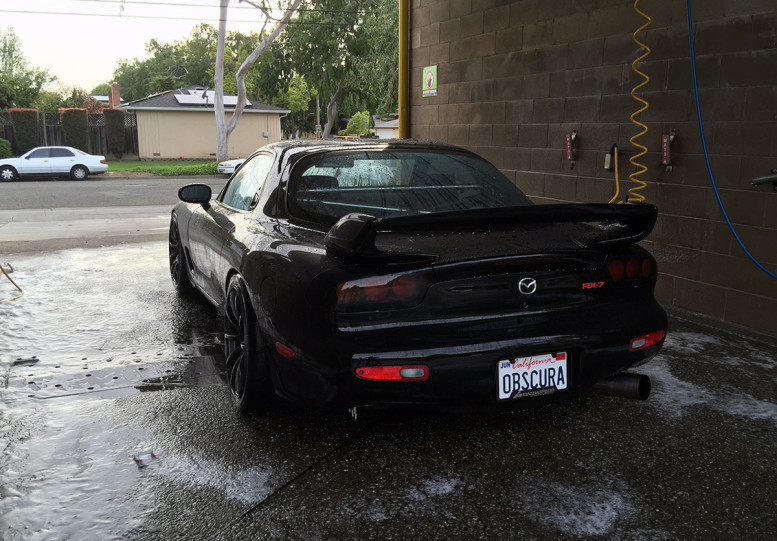 Here are the pictures that my friend Justin took with his newly acquired Nikon D600 and 50mm f/1.4 setup. I took the liberty to edit the rolling shots myself.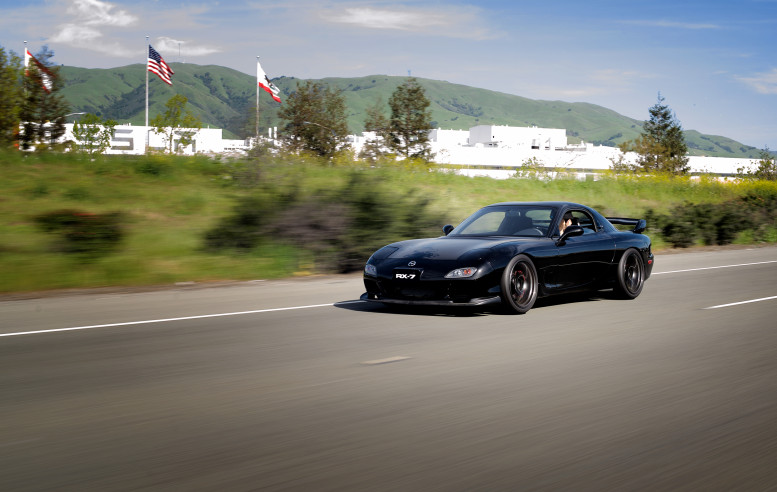 It's too bad this shot came out blurry. I was able to salvage it decently by cloning out spots and trash on the freeway, and then downsizing the resolution.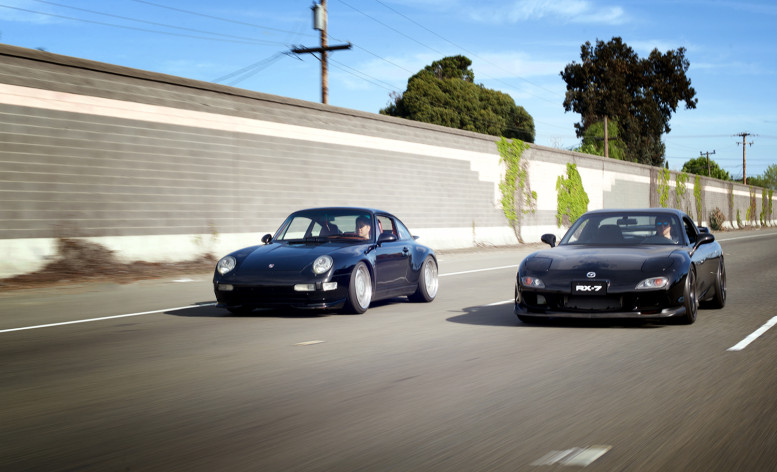 An interesting side profile. The FD and 993 are similarly sized cars.

Lastly, a short video edit that another friend compiled with his phone during the day.
It was refreshing to experience the car lifestyle for that brief afternoon again. I've been so focused on other aspects of life and only dedicated time to wrenching, rather than getting out there. Hopefully there will be more opportunities like this soon with more content. After all, it is Spring.