My buddy Mike picked up a Black on Red 993 Carrera 2 from Mark of Fatlace. The car looked well sorted and clean in the pictures and I was able to see it in person last weekend. I will always have a soft side for air-cooled Porsches and the 993 generation is the perfect blend of modern touches and enduring qualities of a classic.
From what I was told, aside from the obvious Rotiform wheels, the Porsche came with an RS steering rack, RS clutch, H&R coilovers, and a couple other minor things.
Pictures courtesy of my professional iPhone 6 Plus.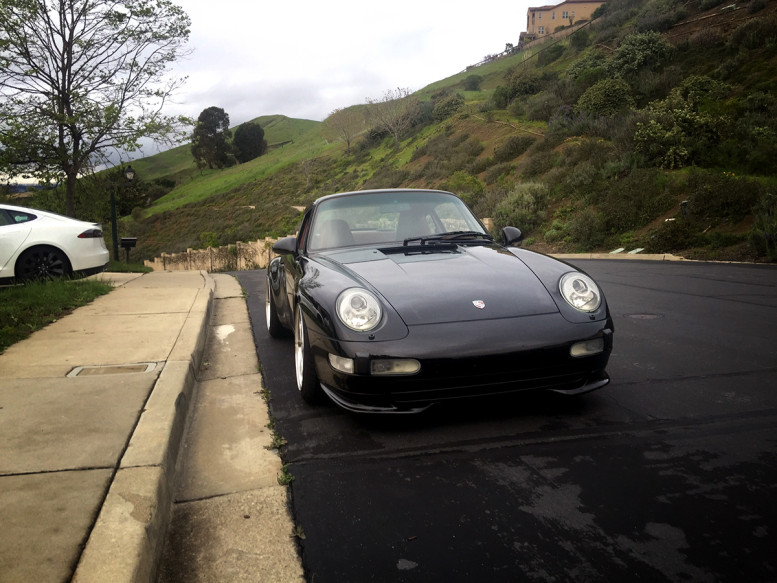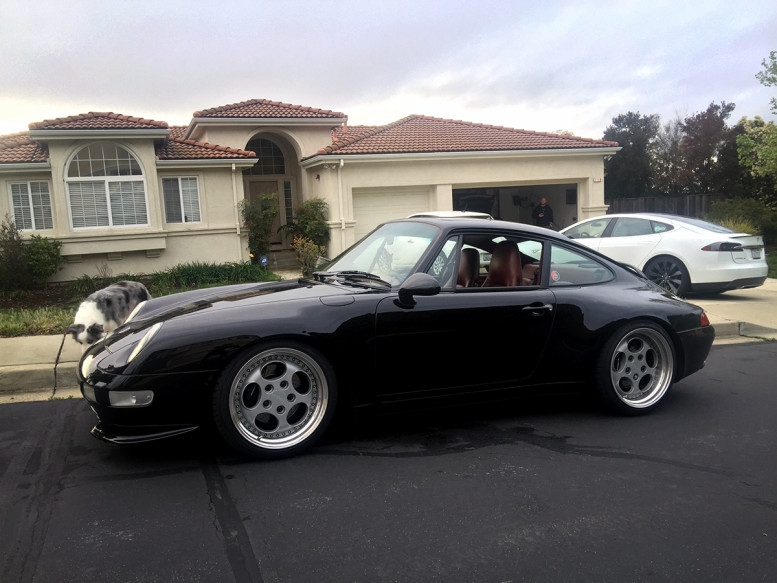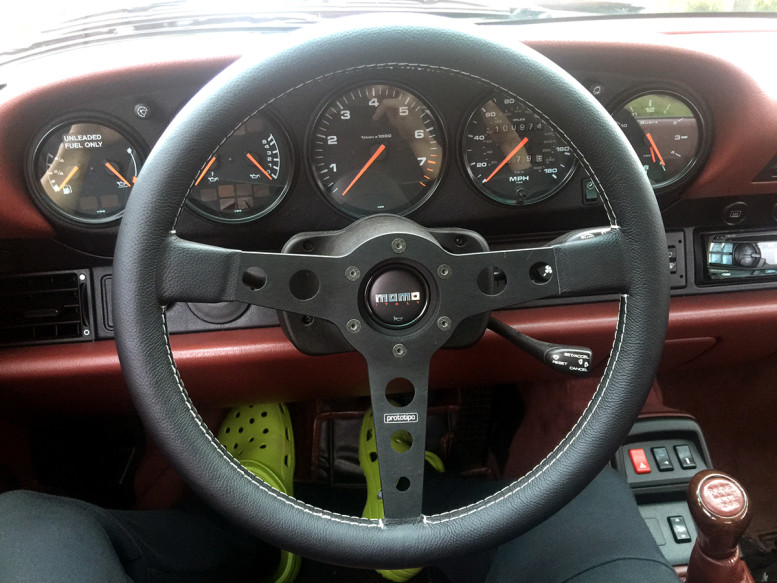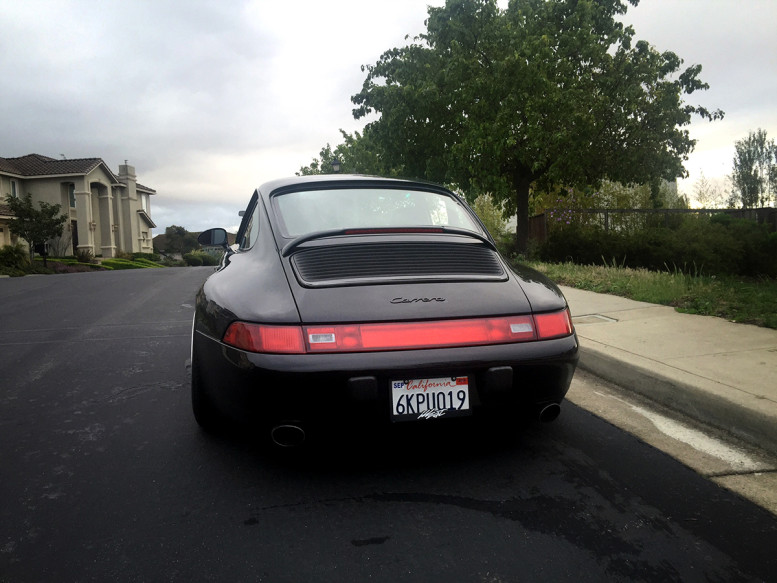 My favorite aspect of the car is the simplicity of the interior and the way the cabin feels like a tub. This one is also properly sized… newer Porsches are growing bigger by the year, it seems. The floor mounted pedals take some getting used to. I've had cars with the accelerator pedal mounted to the floor, but never the clutch and brake. The engine awakens and becomes more responsive once its variable timing kicks in. There's a noticeable punch in power at around 4000-4500 RPM.
Congratulations on the pick up, Mike. May the modding bug bite you in all its glory and eventually see you to the neighborhood of at least 350RWHP+… :-)