Oh, the irony of intending to take the easiest route possible, but instead only adding complication. The first objective I wanted to take care of after buying the Tacoma was overhaul the suspension with new shocks, springs, leaf packs, bushings, and shackles. I wanted to do it as quickly and effortlessly as possible, so I relied on a local 4×4 shop to handle the decision making on the parts. I did not bother to do much research on my end – note to future self, always do your own research.
I also wanted to lift the truck as minimally as possible, just enough to give enough clearance for the new 33×12.50″ tires. After all the new parts came in and were installed, the truck was lifted about 2″ in the front but over 3.5″ in the rear… stock, the rear is already 1″ higher than the front as is. I initially requested to have the rear leaf packs replaced in their entirety to be thorough with the overhaul. The problem is, there are not many leaf pack choices to pick from for my truck's year. You either stay with factory replacements or go with heavy-duty ones, I ended up with the latter and with one of the best brands, Old Man Emu.
Righteous were my ways, but the results ended up ruining the truck. The rear lift gave a severe rake and made the truck tall overall, far too tall for my liking. Excessively lifted trucks are as bad as "slammed" stanced cars, in my opinion. Worst of all, given that the leaf packs are designed for heavy-duty use (i.e., hauling), the ride quality was rendered stiff and bouncy. If only I knew beforehand.
I drove around in this state for a few weeks before I finally decided to redo the rear suspension again. I almost didn't do it, but I'm glad I did. I bought and installed another set of leaf packs, this time of the factory spec variety. Immediately afterwards, the ride quality was improved tenfold and made the truck so much more bearable. Unfortunately, with the front end still lifted 2″, the factory spec leaf packs made the rear end sit about 1″ lower now.
Fix one problem and then another one appears. I then purchased a set of 1″ lift shackles from Toytec for the rear. I opted to stay away from lift blocks because I wanted to maintain the full range of articulation, and I definitely didn't want to do the "add-a-leaf" option to gain the height back, for fear of compromising the ride quality again.
New shackles installed: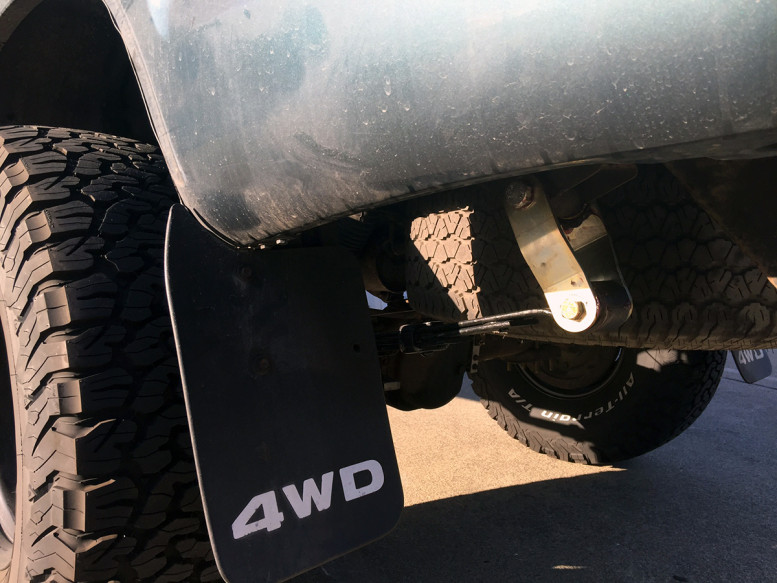 Ride height finally level front and rear and ride quality regained: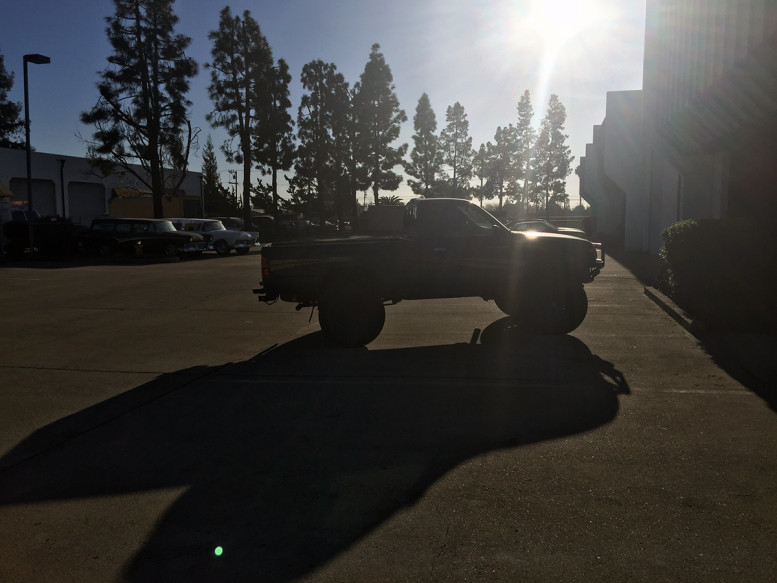 I mentioned in a previous post that I had installed a trail gear bumper with a welded on light hoop, but never posted a picture. Here it is.