After selling the M3, I bounced around several different ideas and options on what to do next. In the end, I let my sensibility prevail and picked the choice that was the most economical of the bunch. I didn't want to continue to repeat the cycle of buying and selling cars, as that has mostly proven to be a waster of both time and money.
So the time has come for me to foray into the world of trucks, and possibly off-roading, with this 1996 Toyota Tacoma.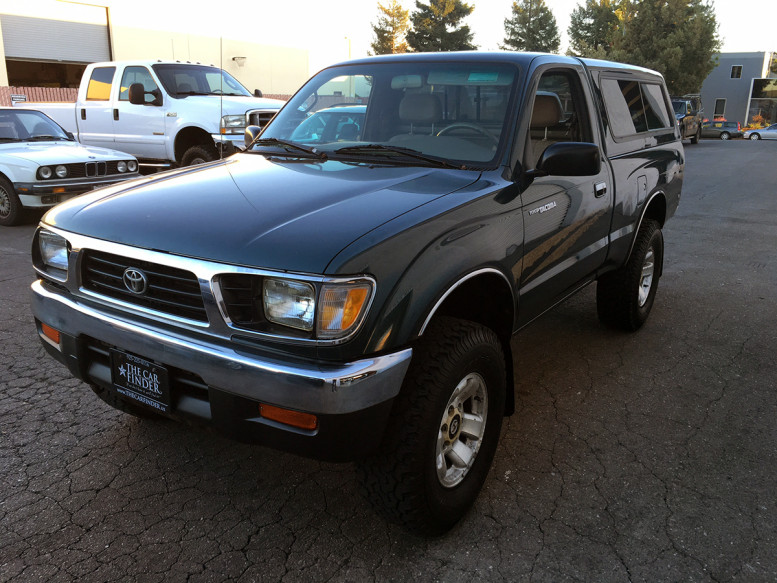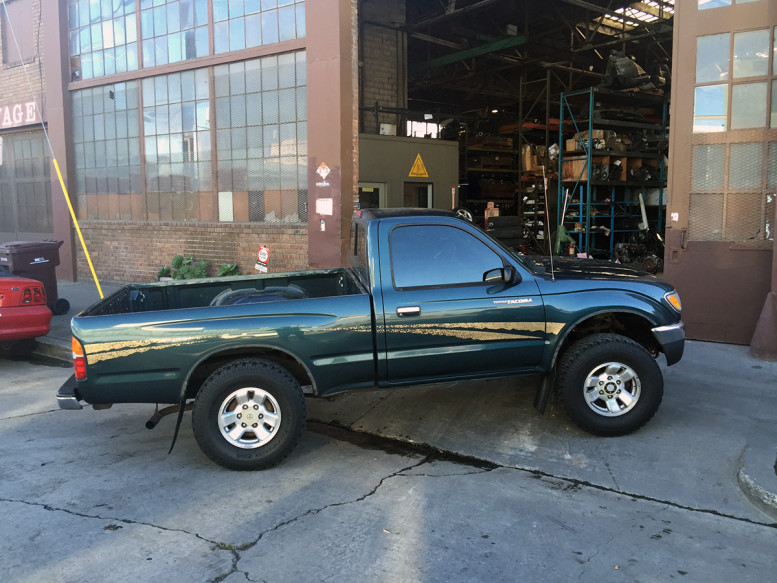 It's one of the first years of the first generation of Tacomas and blends classic truck details, which I like. 4-cylinder and 5-speed but with almost 200k on the clock – I will certainly be putting the theory of bulletproof Toyota pickups to the test.
Trucks live a hard life and this one was actually the cleanest example I could find. Overall it is in good shape with a clean interior. Now I can truly daily drive this vehicle because I'm no longer burdened with paranoia. I can throw this thing into the tightest of parking spots without care of door dings or wear and tears of that nature. I've learned by now that having full freedom from worry is the most important gateway to actually driving.
I wasted no time in getting to work. First thing I did was rip off the rear bumper to accentuate the jankness. Don't fight the ghetto, embrace the ghetto.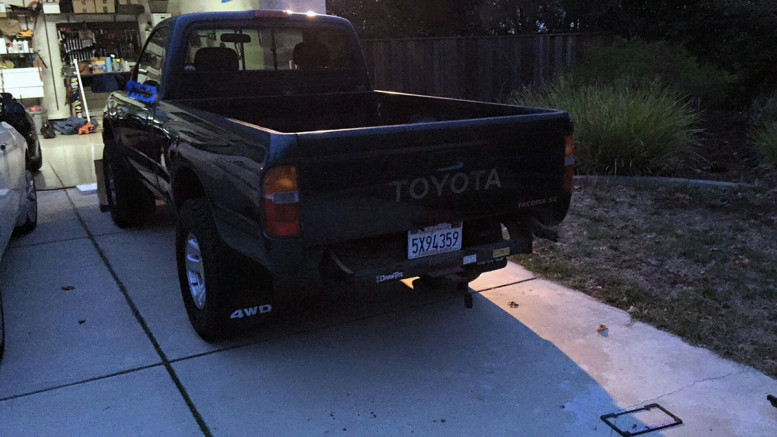 Next, the real party started. I ordered up a set of ProComp 15″ Rock Crawler steelies with 33×12.50″ BFGoodrich KO2s. In order to fit these larger wheels, the truck needed to go up, so I had the suspension overhauled with Bilstein shocks and Old Man Emu springs, leaf packs, and shackles. The lift obtained is supposed to be 3″, but the rear is higher with the heavy duty leaf springs. I may go back to new OEM rated leaf packs for the rear.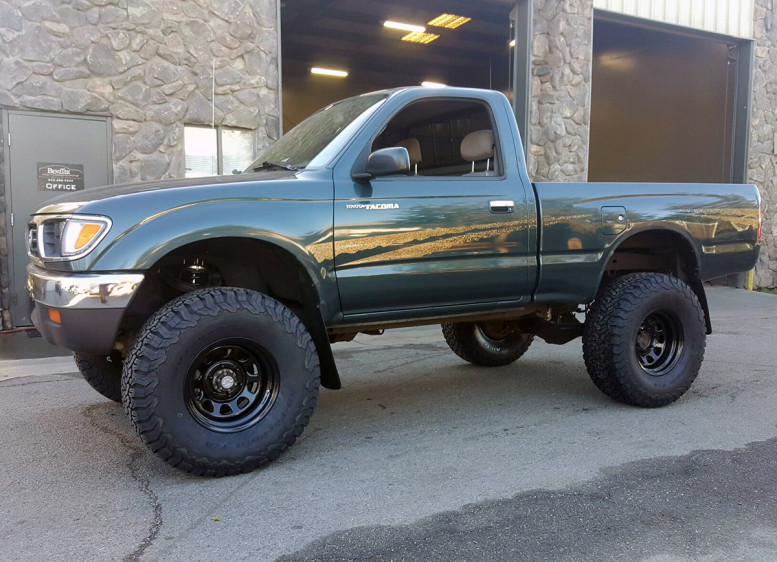 The side window moulding trims were in rough shape and I tried plastidipping over them to refurbish. That failed because it came out looking even worse.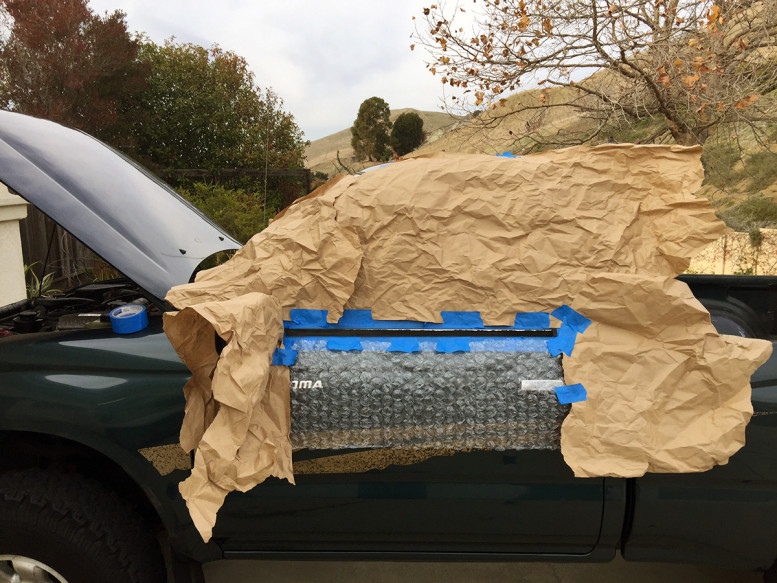 So I just bought new OEM replacements.
More in the next post.