The M3 came with section 1 Rogue Engineering Rasp Pipes and a section 3 exhaust. I filled the gap with a section 2 X-pipe from Status Gruppe.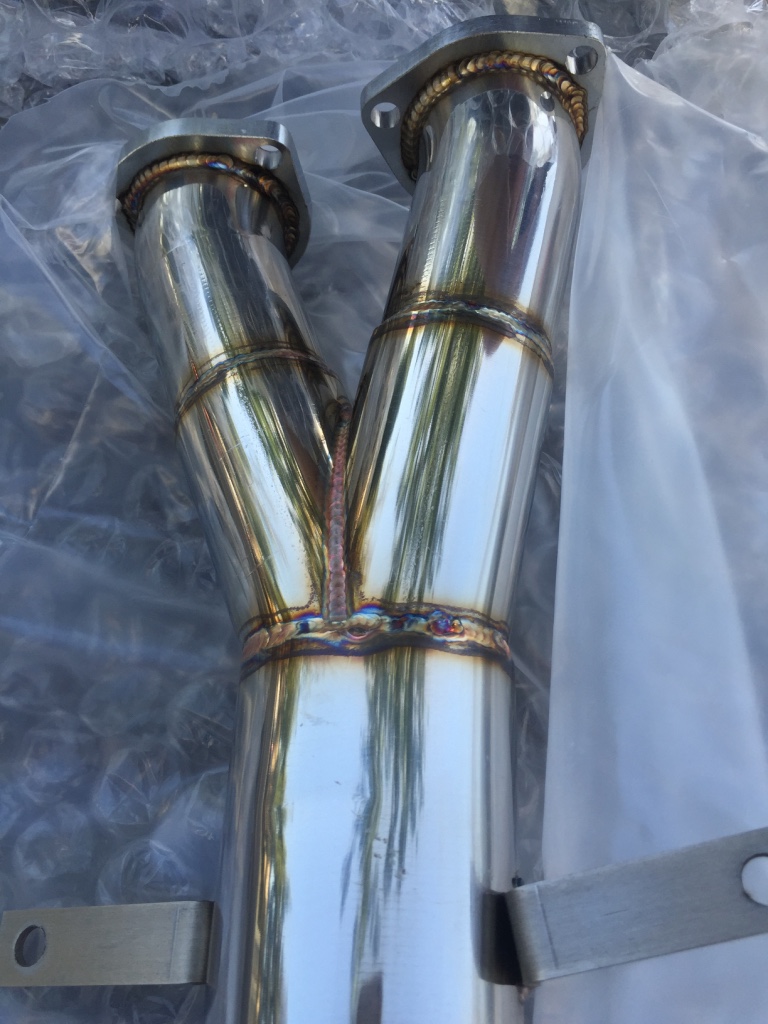 The days of laying on my back on cold cement floors are over… My standards have elevated and I no longer want to bother with jack stands if I can help it.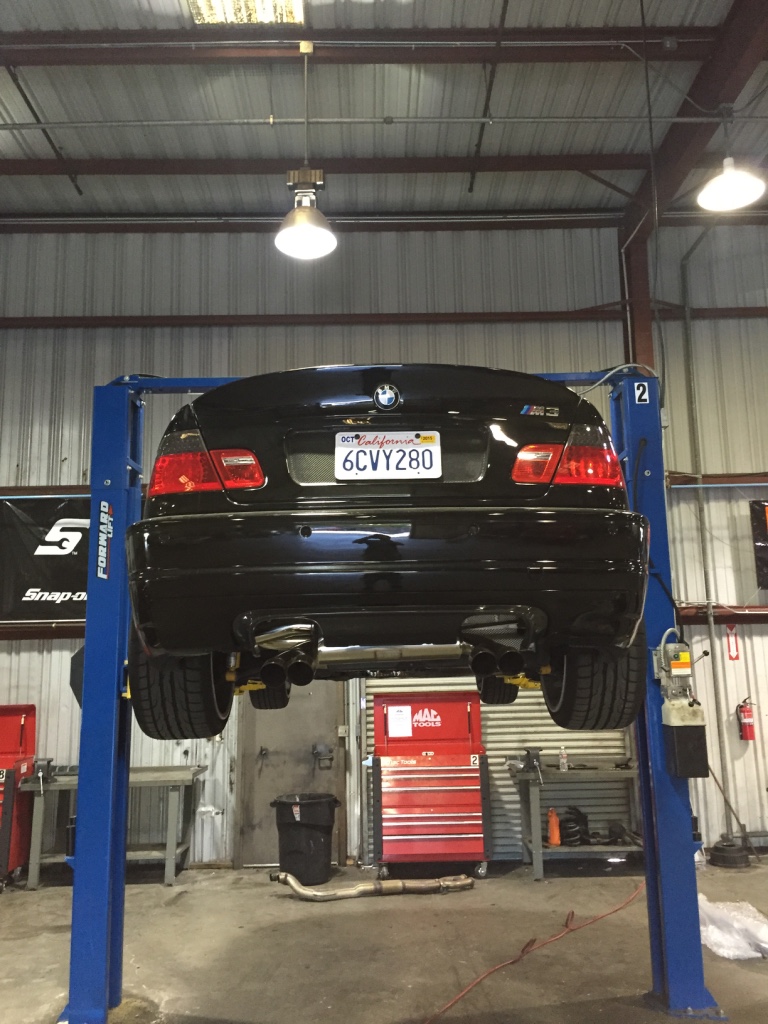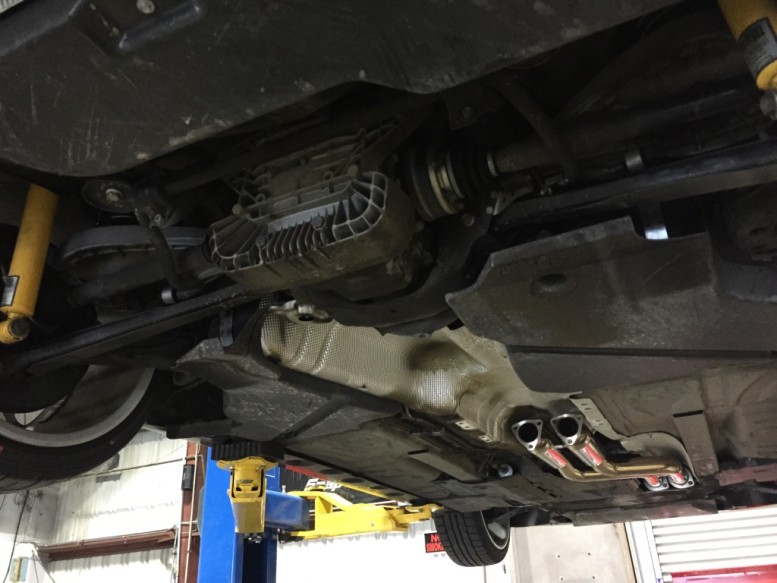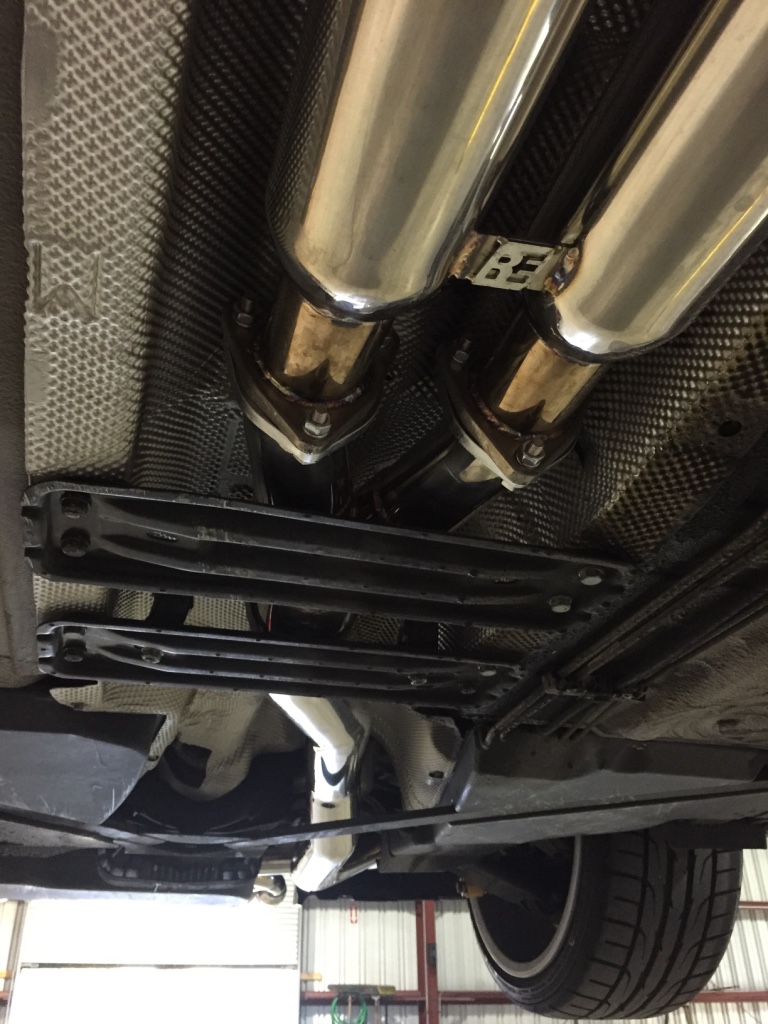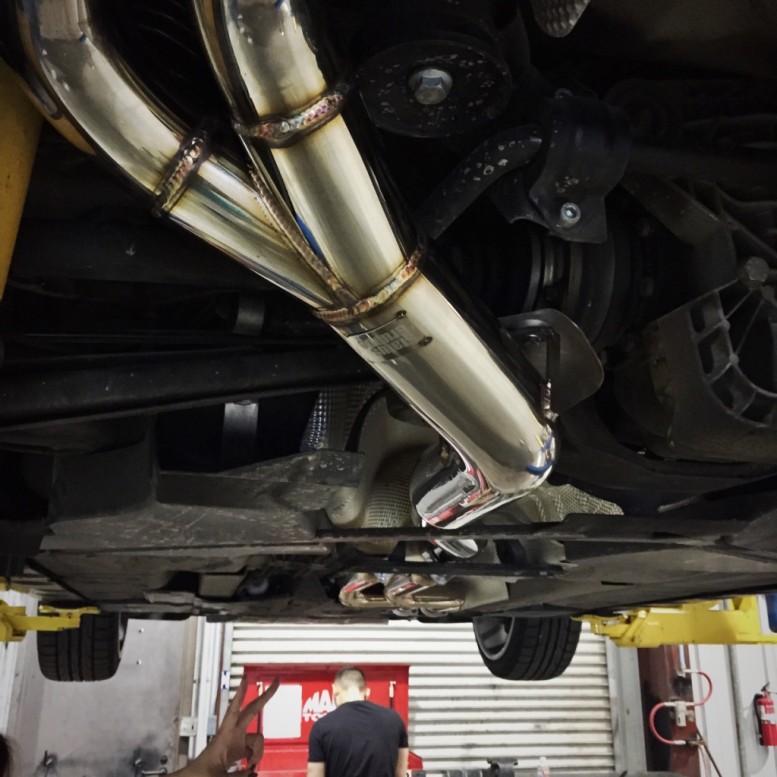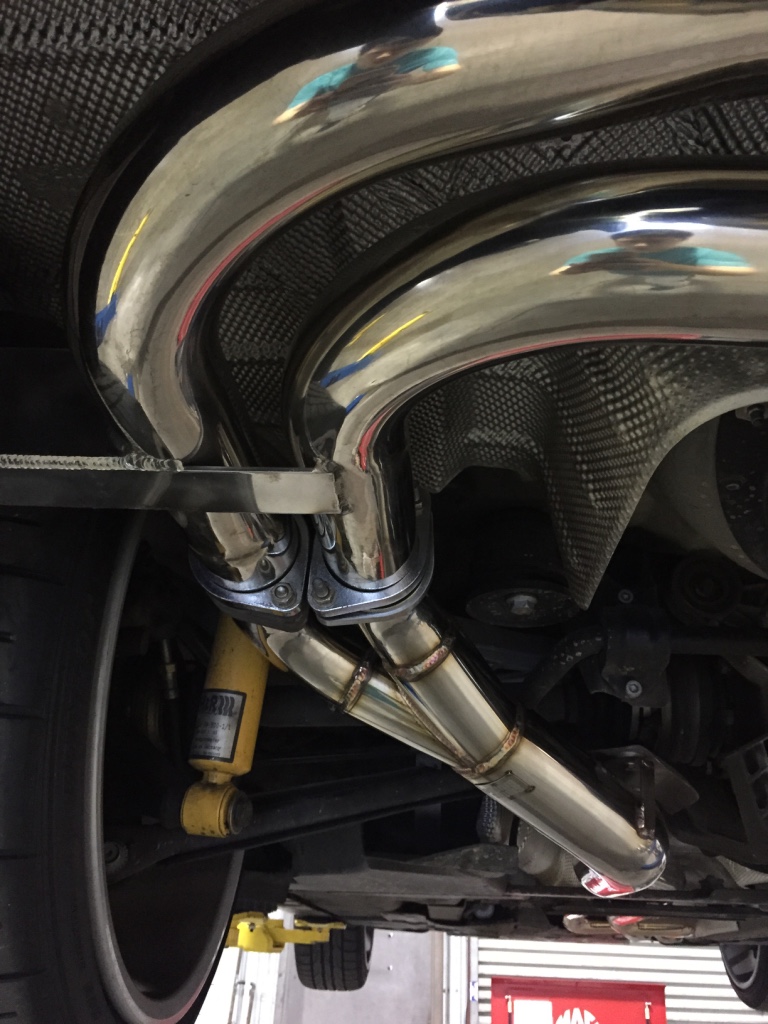 After installing the X-pipe, I noticed only a marginal difference in the exhaust tone and loudness. I likely would have avoided this endeavor if I knew the result would be so negligible.
A couple more cellphone gratuity shots: