I've been sitting on these pictures for far too long, time to get them out there in one go.
Installing the new Alcantara steering wheel with ti-stitching. I had this made with thickened padding so the girth of the wheel matches that of the 1M.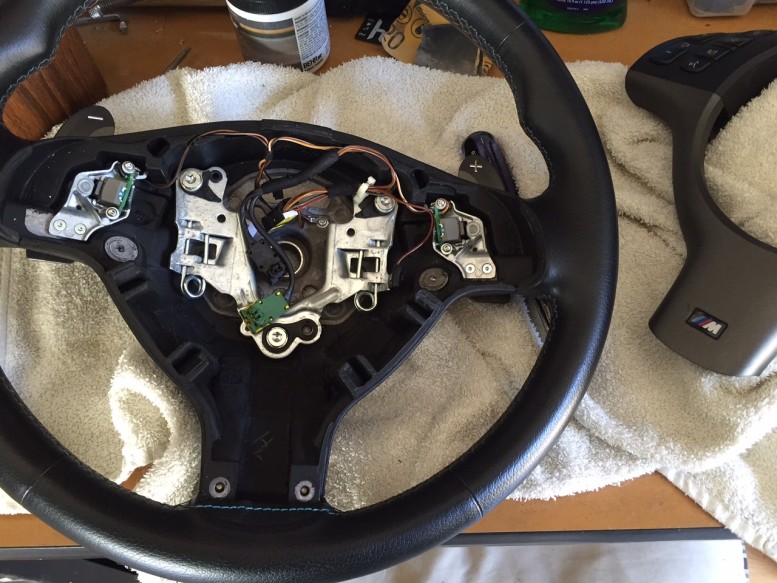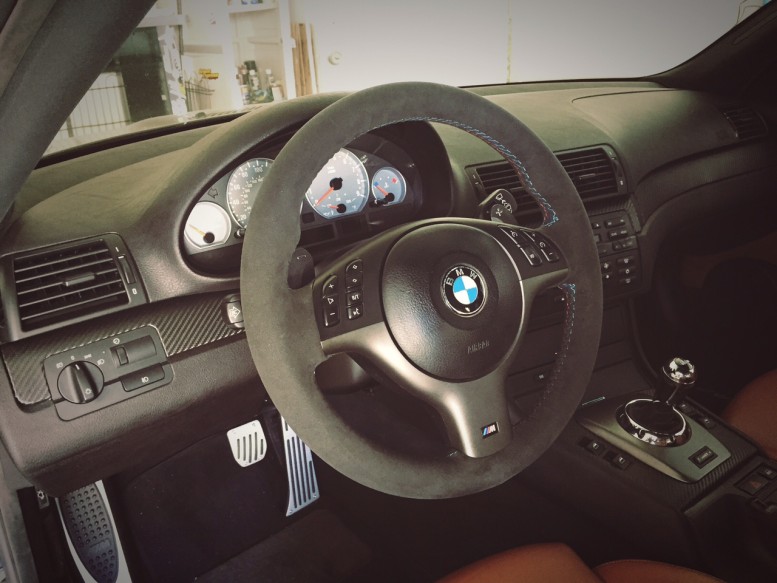 Matching Alcantara shift and e-brake boots in black stitching.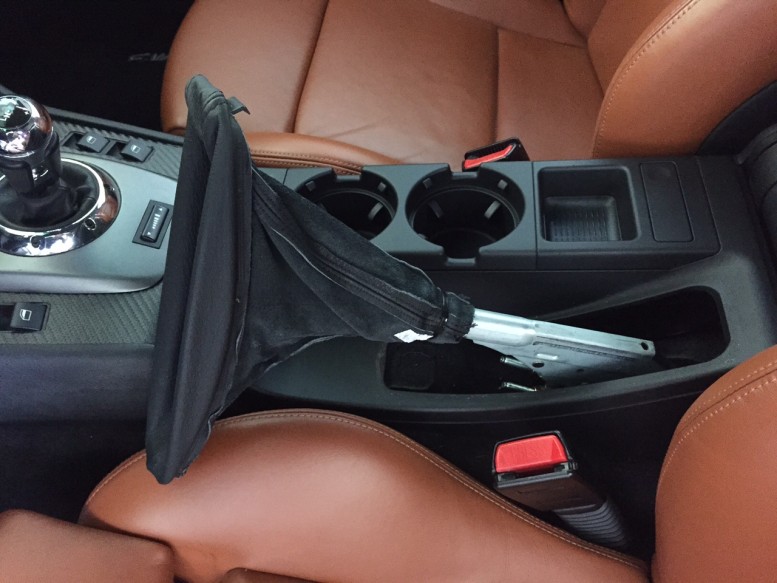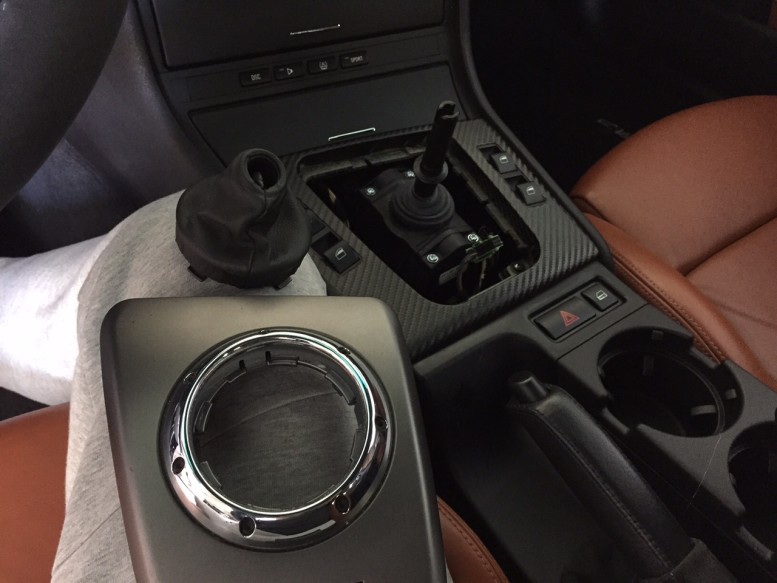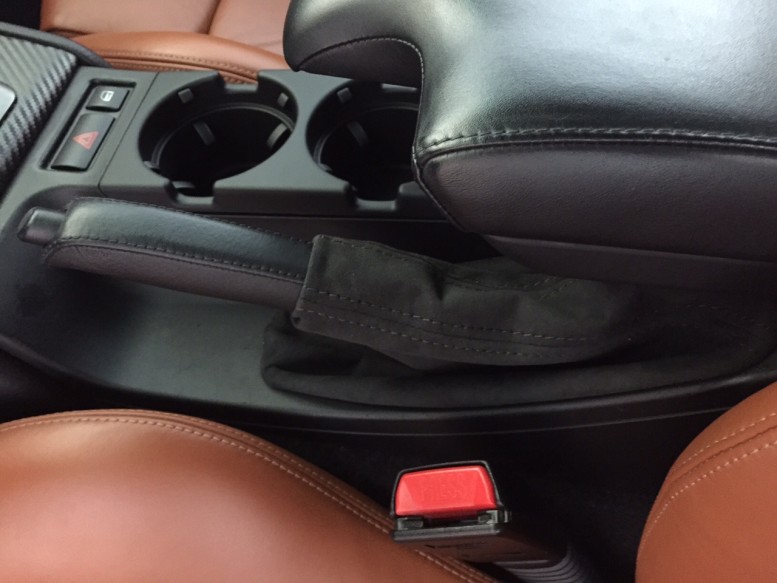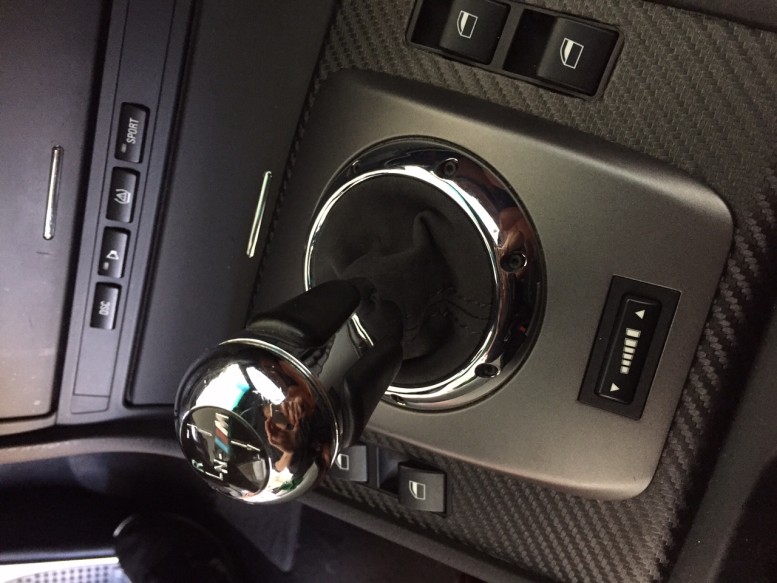 Being a 10+ year old car, the factory headunit had no bluetooth functionality. I installed this Bluetooth module from Grom Audio to augment this feature. The car comes with a vestigial CD changer harness in the back trunk which simply plugs in to the Grom. Unfortunately, the module was shipped to me with a broken internal fuse, which required extended troubleshooting to fix.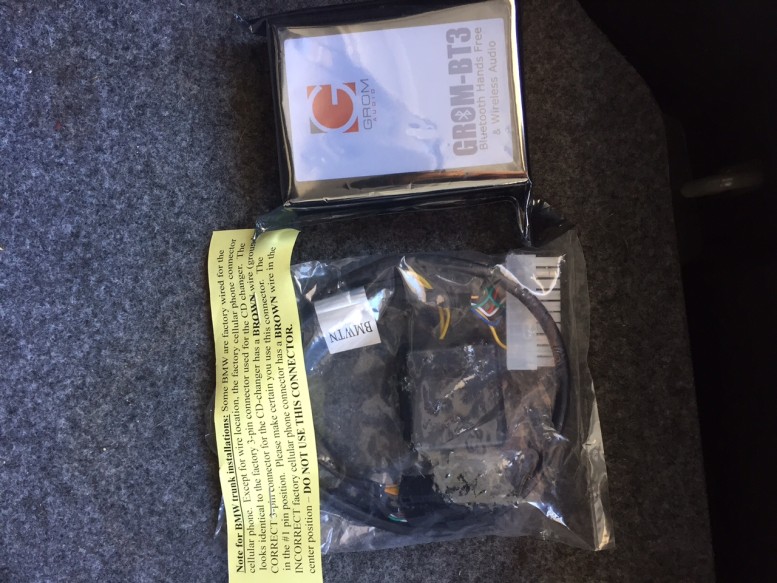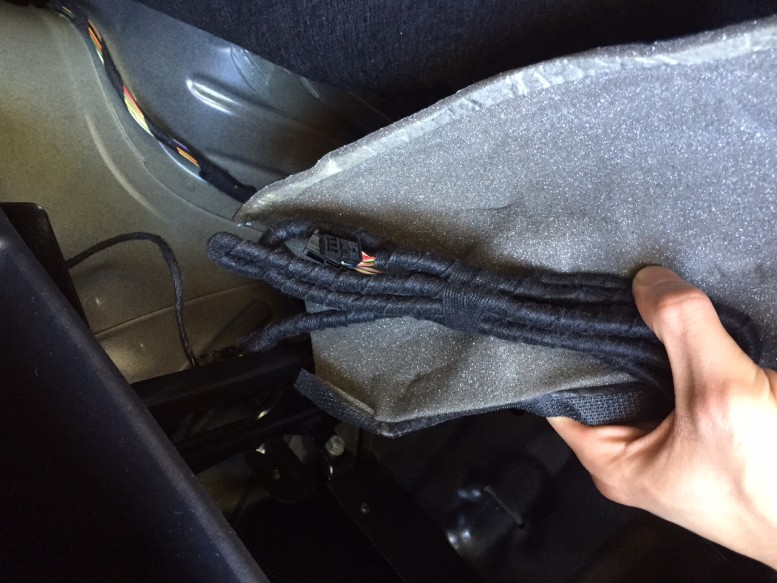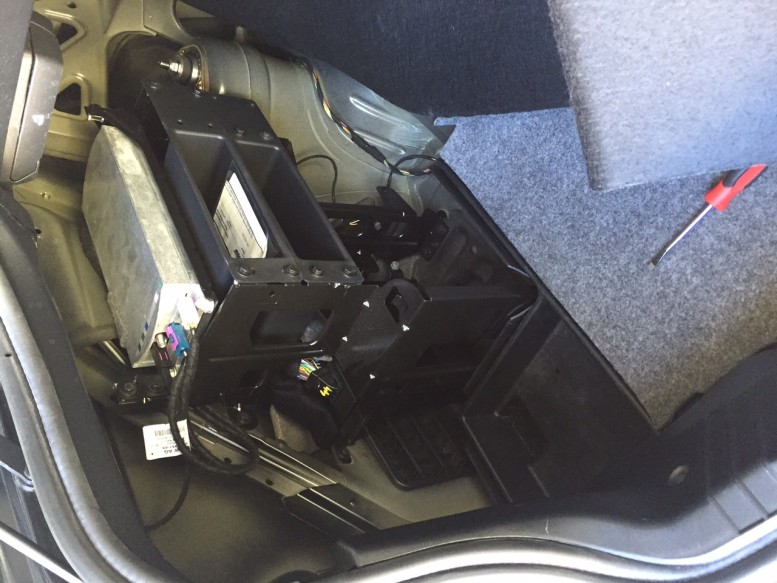 New M3 emblems for the fender vents. These are essentially stickers… $60 stickers…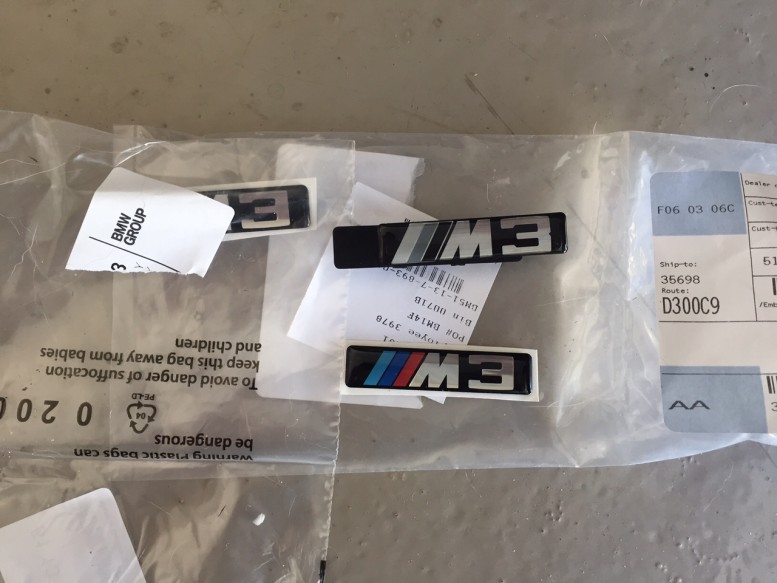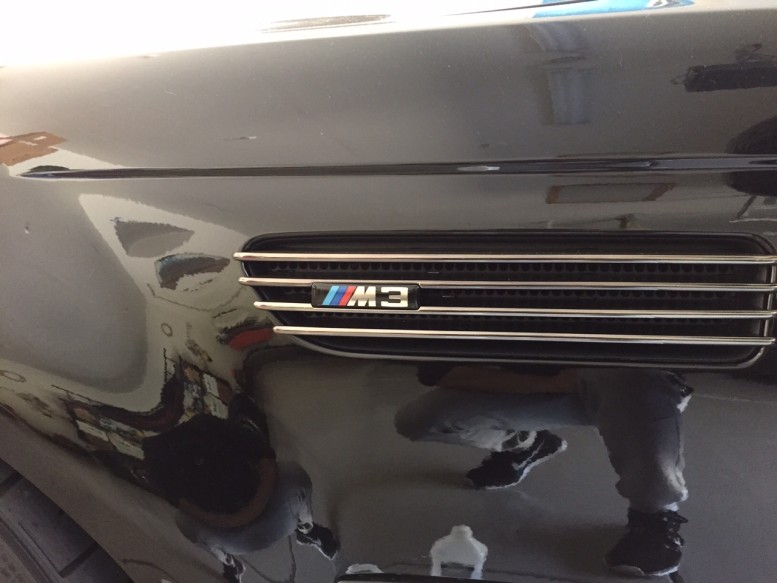 The SMG counterintuitively does not rev match downshifts when off throttle. It does blip a bit when you down shift ON throttle. I bought a SMG tune from a company called TTFS and flashed it onto the car. This new tune is based off the CSL SMG tune and incorporates the rev matching, and further refines the way everything shifts.