I'm prone to modding cars that I've owned expeditiously, but I think I set a new record with this one. Immediately after picking up the car, I drove over to Supreme Power in neighboring Anaheim. When the deal was set and confirmed, I preordered a new set of 19″ BBS CH wheels and Dunlop tires from them.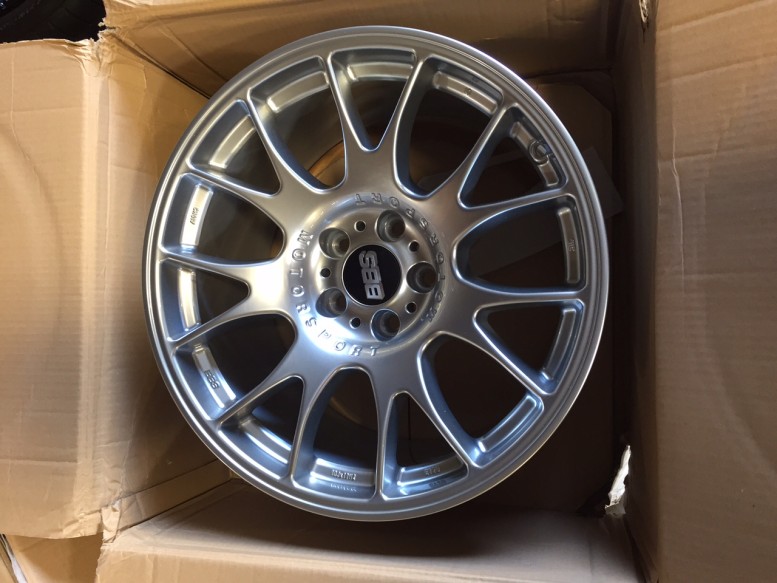 The car came with a set of bronze Rotiforms, as depicted in the previous post, which I didn't really like. Admittedly, they did look better in person. My goal is to maintain a level of simplicity and cleanliness. I will not be going overboard with the mods on this car and intend to keep it mostly stock. Silver BBS CH wheels fit the bill and are period correct.
Here they are mounted, balanced, and swapped onto the car.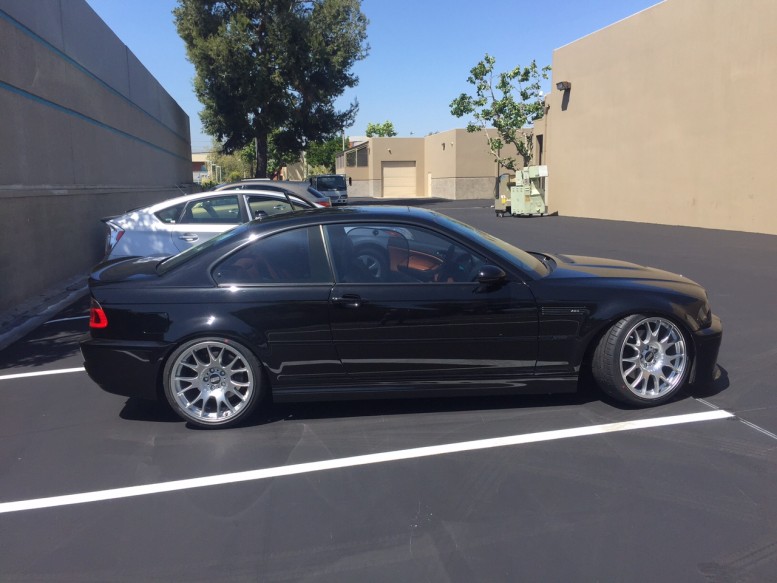 The wheels fit great after spacing out the fronts 10mm to match the rears. They are not aggressively flush by any means. The front wheels are not concave like the rears – and I LIKE it. Call me conservative or call me old… I'm a believer in fitting wheels to the car, not the car to the wheels.
I then drove over to European Auto Source at the other side of Anaheim for an appointment. I had them change the oil with the factory recommended Castrol and with an OEM filter. The previous owner was going for an all black look and changed out the BMW roundels and M3 badges to monochromatic versions. Again, since I'm aiming for a clean, stock appeal, so I purchased the OEM versions and had EAS replace them.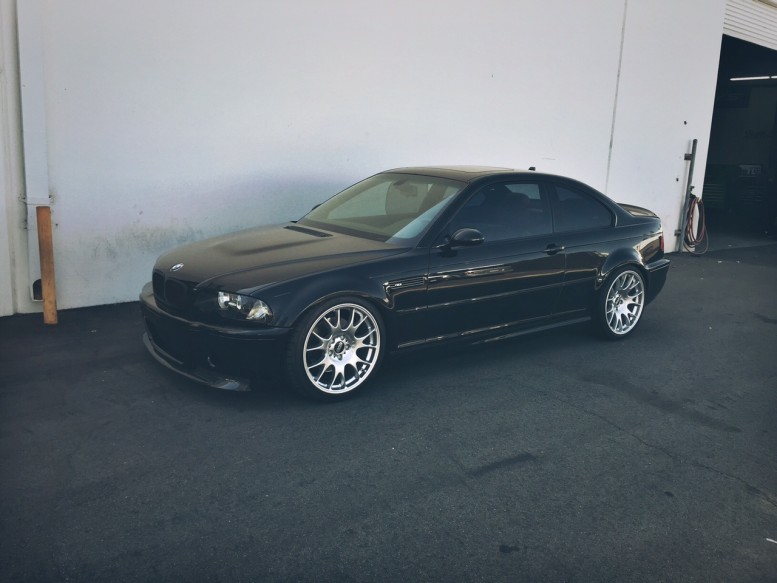 With the car purchased, new wheels installed, oil changed, and new emblems installed – it was time to go home. In recent years, the car literally sat and was only warmed up and taken around the block on a monthly basis. I essentially bought a car that sat for years, hopped in and drove it 600 miles back to Northern California. The M3 performed without any hiccups. If that kind of a first drive doesn't inspire confidence, I don't know what does.