To keep the cadence high, I scheduled an alignment with Trackspec Autosports in Fremont the day after returning home with the car.
The main agenda was to actually raise the front coilovers higher to level out the car with the rear. With the BBSs, the fronts were slightly tucking and too low for my tastes. Don't get me wrong, I love my cars to have zero tire gap, but there is a fine line that must not be crossed. Go slightly too low* and your car suddenly looks like it was modded by a teenager. Leave too much wheel gap and you come off as a senior citizen. Hit it just right and you've transcended to the masterclass, my friend.
* Exception: drift cars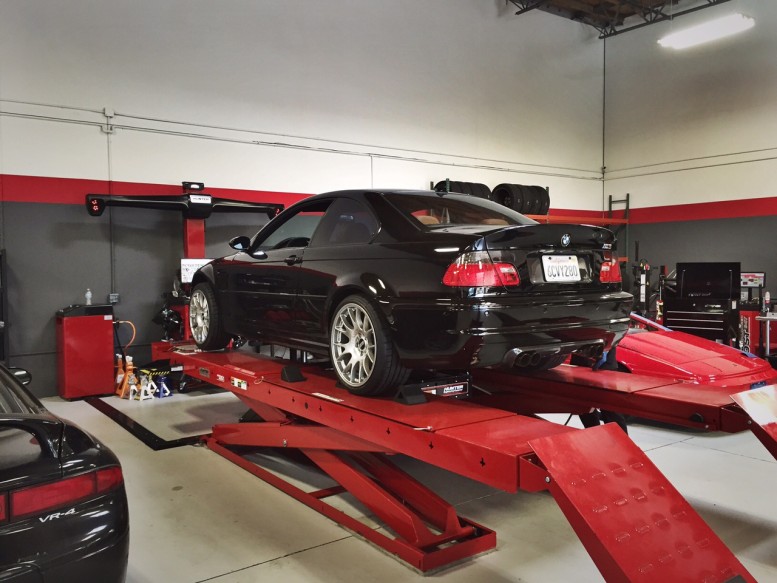 Trackspec Autosports is a new shop, but have become a convenient solution for my alignment needs. I brought my RX-7 to them initially. They are more accommodating than most, I was able to call-in same day for my appointment and they gave me an evening time slot.