The RX-7's steering feel is great, but I think it can be even better yet by going manual. In order to prove my hypothesis correct, it is imperative that the solution be of superb quality. Simply looping the power steering lines will not cut it. I could have sent in my power steering rack to Maval for a manual conversion, however – frankly speaking – the work they do is rather rudimentary. Alternatively, Atomic Rex once made a billet rack which looked cool, but I was informed that its steering feel was not the smoothest (felt like marbles were stuck in it).
Then I stumbled upon the gem known as Chip's Motorsports, and the decision was a no-brainer. Chip offered a comprehensive and quality steering rack conversion. It includes new, higher-spec inner and outer tie rods and new bellows. The work that Chip does, not just on racks, is quite astonishing. To get an idea, take a gander at his shop car's build thread. Whether or not the car is of your taste, the level of quality performed is truly top-notch.
Chip had a spare power steering rack so I paid extra for it instead of sending in my core. Here is a before picture.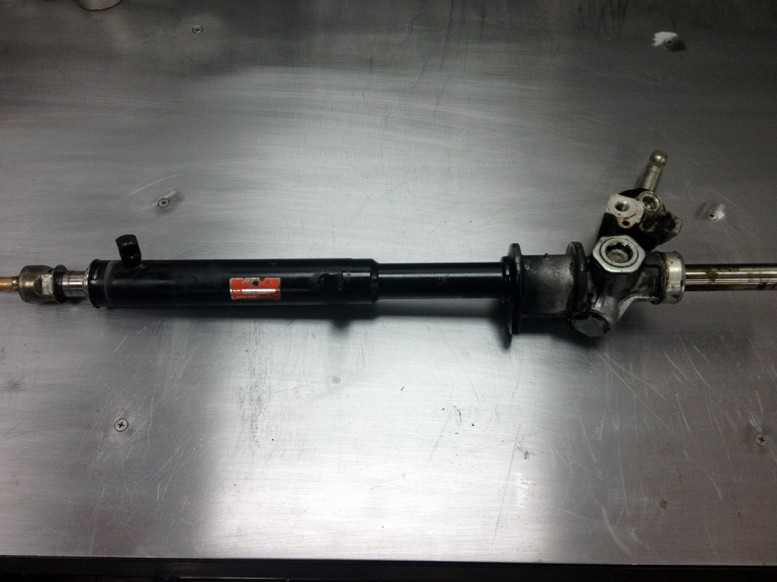 Prior to reassembly with all the parts laid out, including freshly nitrided hardware: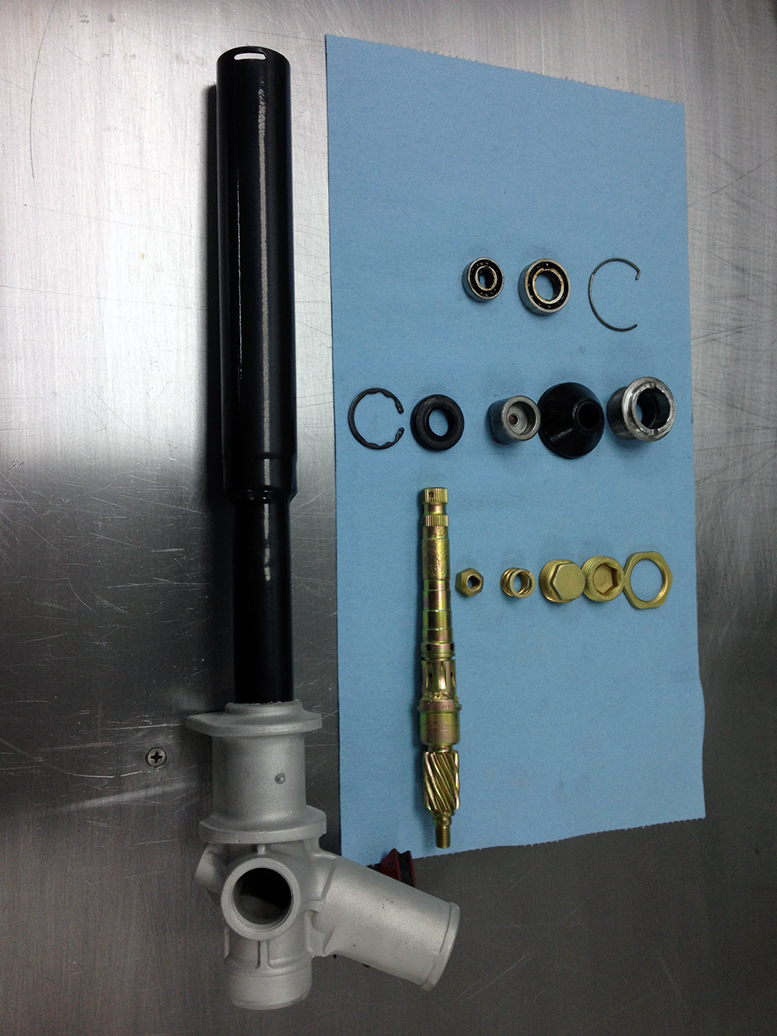 Up-close on the quill, the weld job can be seen.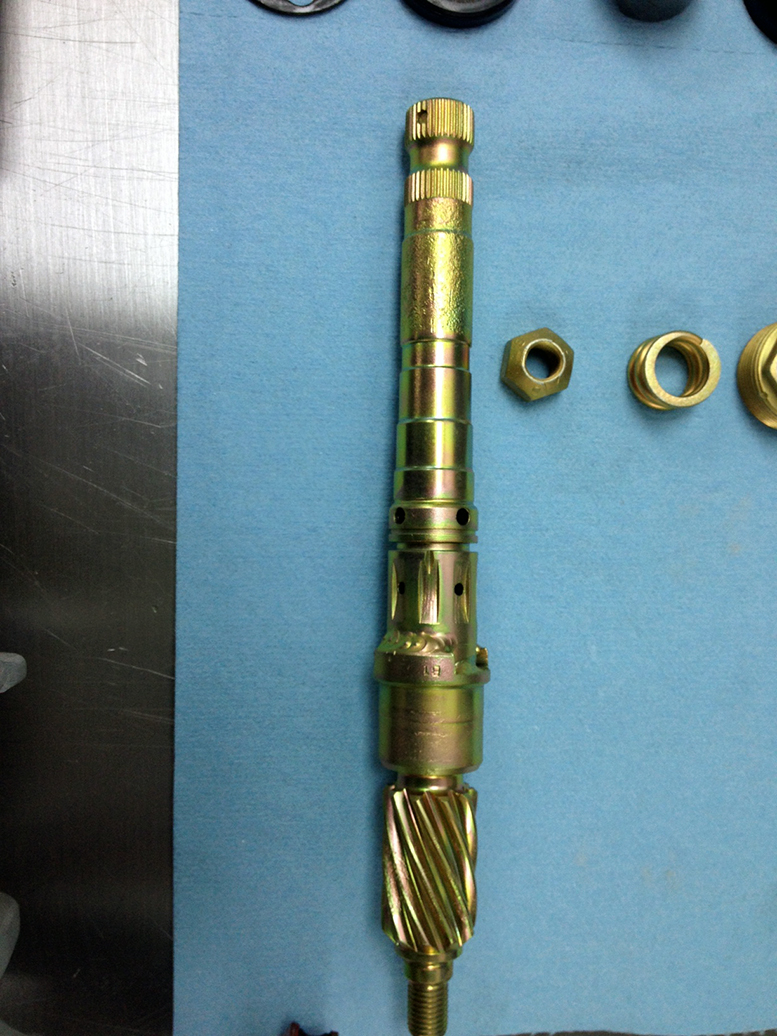 And After: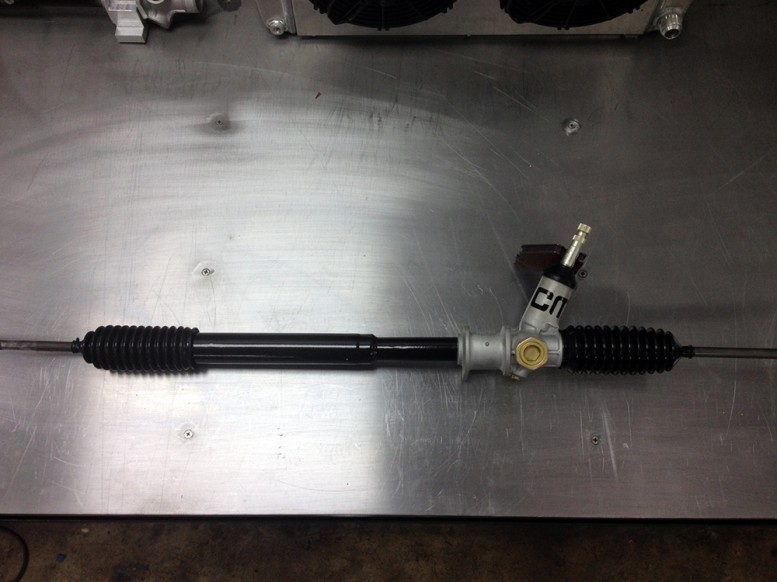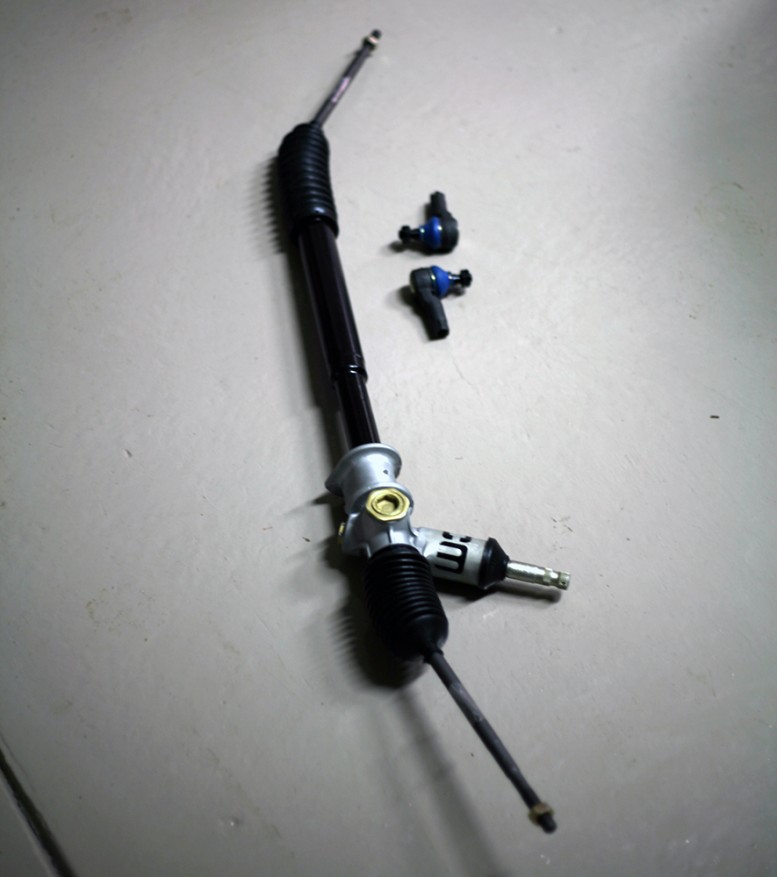 Needless to say, I'm excited to try it out. Hopefully I'll be able to find the time to install it soon.