The nose of the differential has a tendency to climb upwards under hard acceleration, so I picked up a Banzai Racing differential brace to help keep the rear-end in check. (I was originally going to throw on a 2-in-1 cradle instead, but it wouldn't clear my exhaust, thus I went with this Banzai unit. I'm going to save the cradle for another occasion or maybe just sell it.)
It better, anyway… for how much of a PITA the install was. I'll be quite unhappy if this brace does not perform what it is lauded to do. That would mean I've fallen for Forum optimism and hype.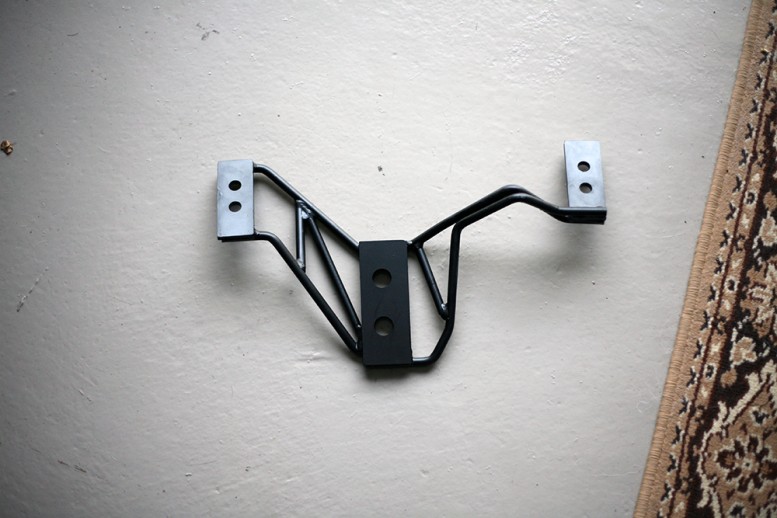 The brace bolts to the power plant frame and should reduce movement and wheel hop. Here is a picture of the stock brace in the same area, you can see it just goes through a hole in the power plant frame and does not mount to it.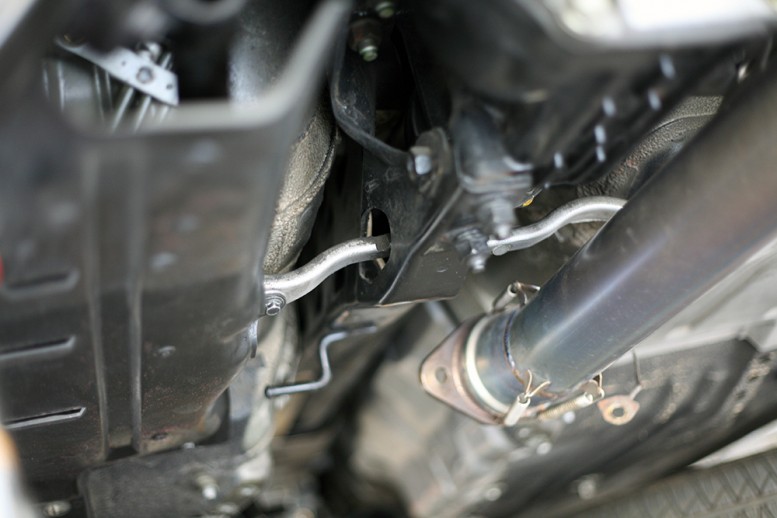 Installing the Banzai differential brace took an entire afternoon to do. The job reminded me of the roll bar's installation, because there were so many points to bolt-in (6 total) and the tolerances were small. Everything had to be in the right alignment. Plus, doing anything under the car while laying on the floor is difficult to begin with. Eventually, I was somehow able to get all the bolts in and the brace mounted – and without needing to enlarge any holes at that.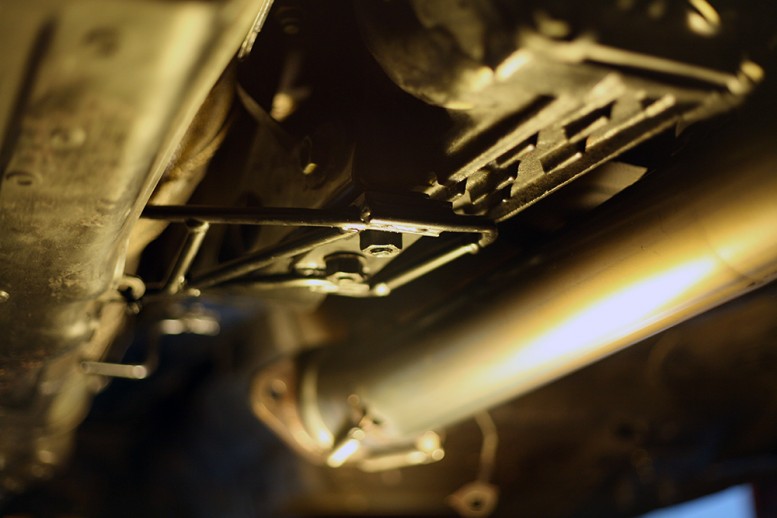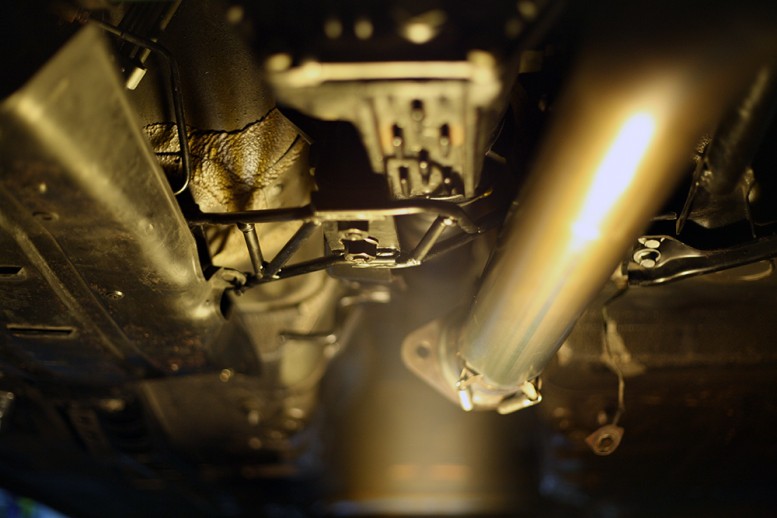 To compliment the differential brace, which supports the rear of the power plant frame, I bought a Banzai transmission crossmember for the front. My goal was to brace both ends of the power plant frame and prevent it from cracking, plus help prolong motor mount life. The transmission crossmember is also specifically designed to reduce shifter movement and allow for more precise shifting. I am eager to see the difference it makes.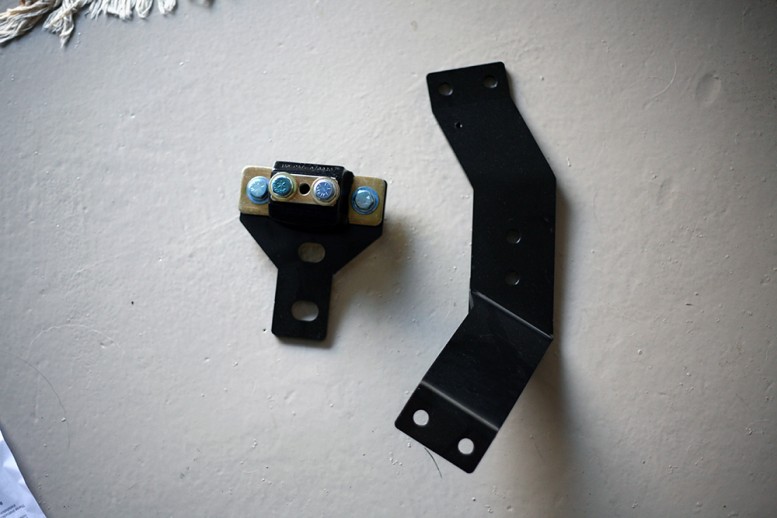 Rather than solid-mount to the transmission and unlike the differential brace, Banzai incorporated an Energy Suspensions polyurethane mount to reduce vibrations. Here is the stock transmission tunnel brace, which again does not tie in the power plant frame.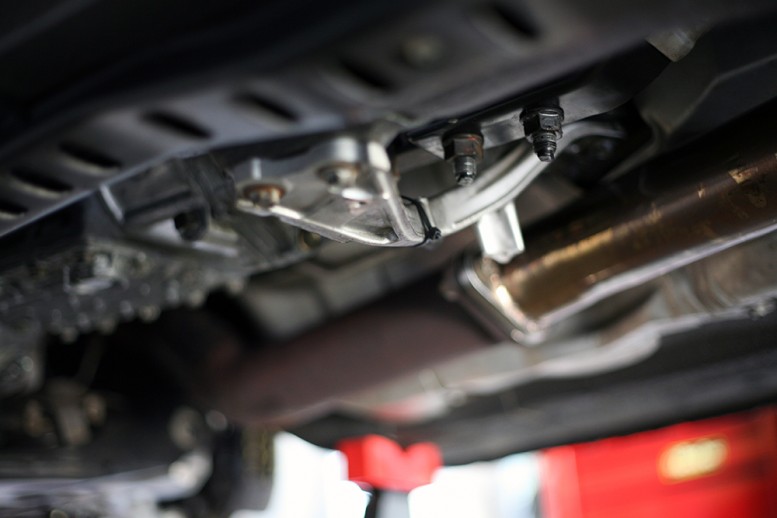 Installation of the crossmember was a breeze in comparison to the differential brace. By virtue of its engineering, there was much more room for adjustments.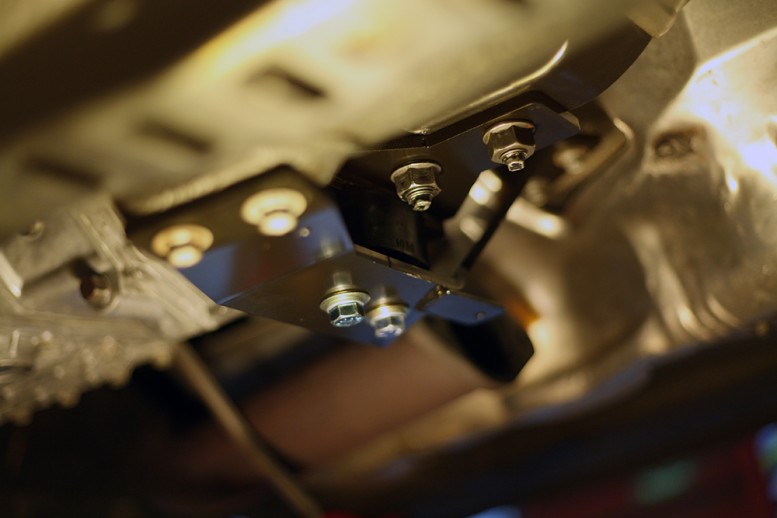 I think the car is now sufficiently braced so it's time to focus on new things.