In unison with the oCarbon interior trim panel project, I shipped my door cards to the good folks of ESH Upholstering in Maryland for more Alcantara magic. The wrapping work was completed long ago, things have just placed in limbo while we waited for the oCarbon bits to trickle in. With the drive side door trim completed, it was sent off to ESH to be reunited with the door card, and finally, the whole assembly was shipped to me.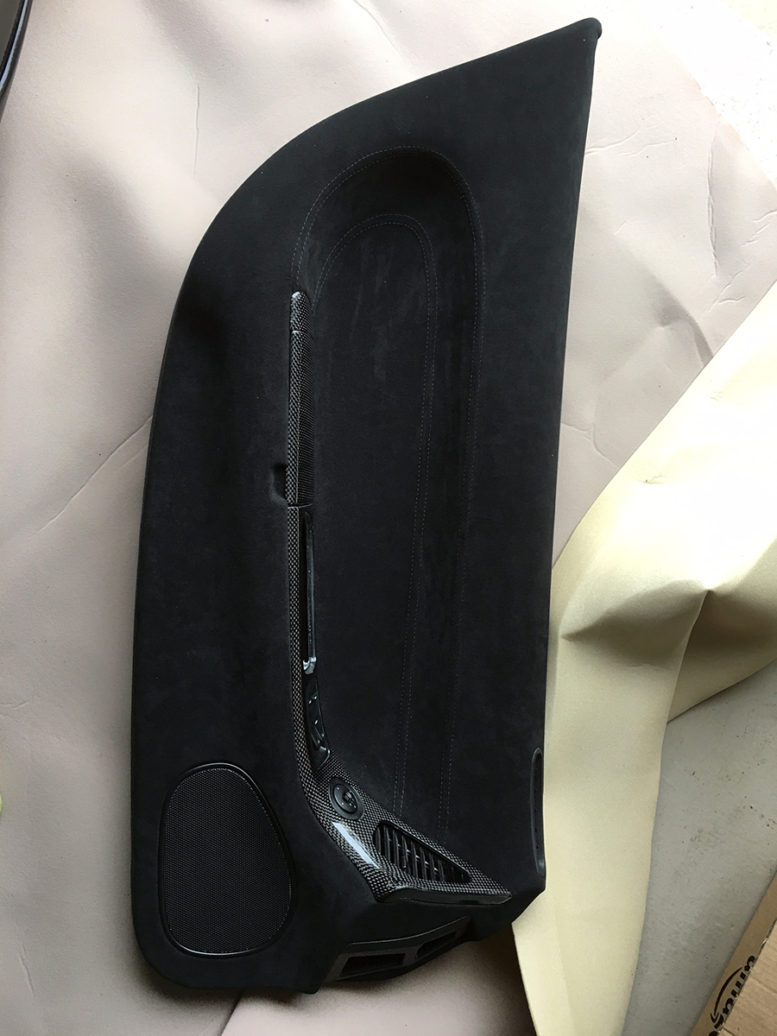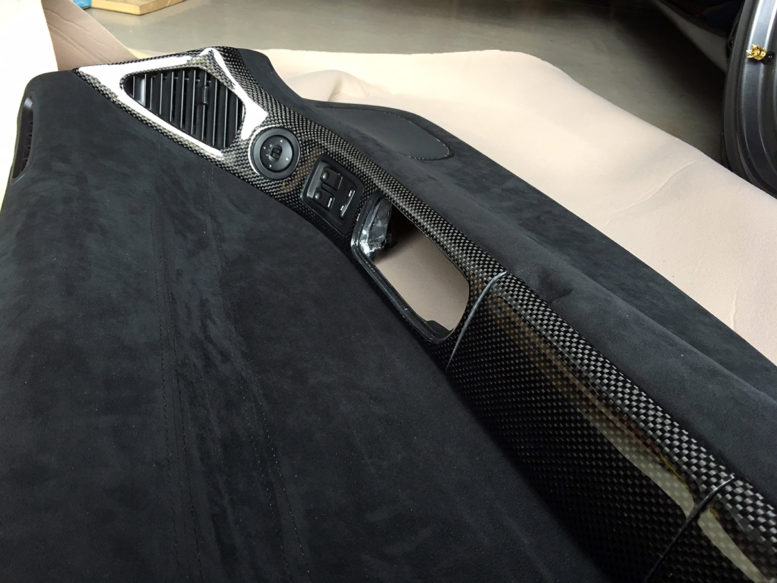 I entrusted ESH specifically because they had experience wrapping RX-7 door cards. From these prior jobs, they were able to finalize the pattern to cut with and the adhesion process to ensure success.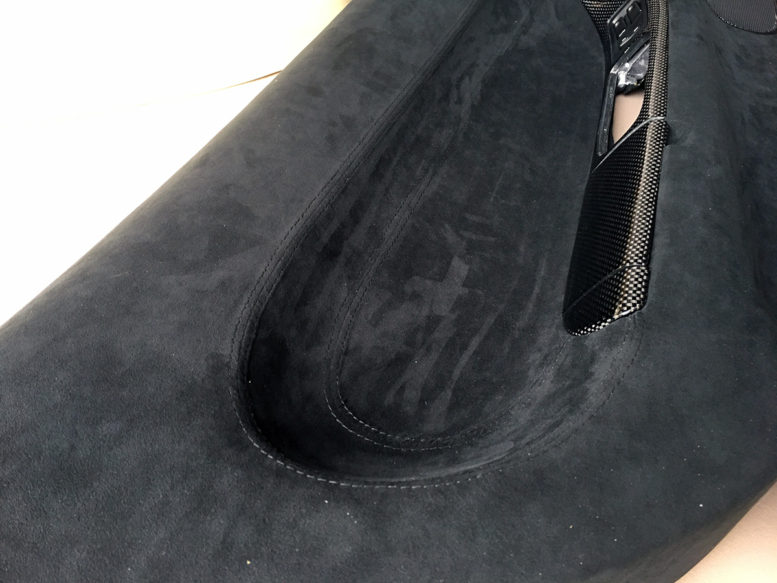 To ensure that no small detail would be missed, I asked ESH to trim the underside of the map pocket lid to heighten the level of finish. They ended up adding more of the go-to material – Alcantara.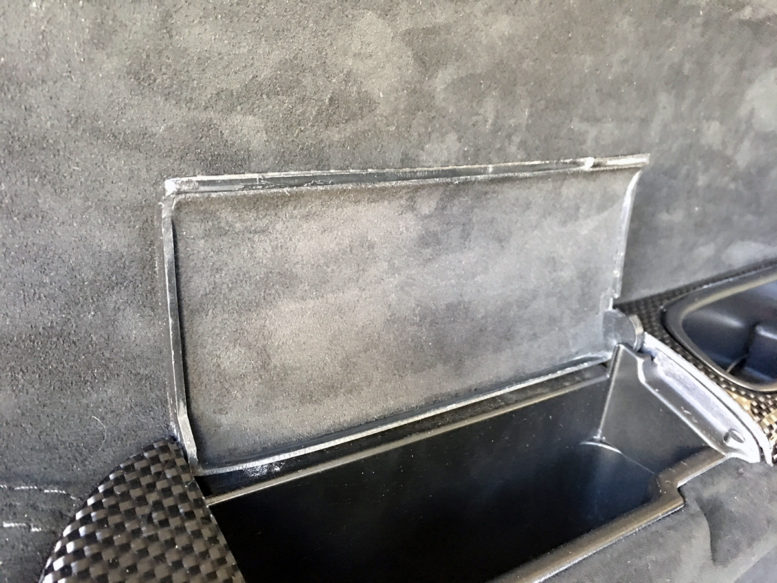 The party doesn't stop here… a couple months ago, I caught wind that the interior door cups were being reproduced in cast aluminum by the same folks that brought me the aluminum exterior door handles. I scooped up a set with haste and have been eager to get them installed ever since. At least now I can throw the driver side door cup in. I am pleased with their fit and finish.
New, metal version on the left and old, plastic stock piece on the right.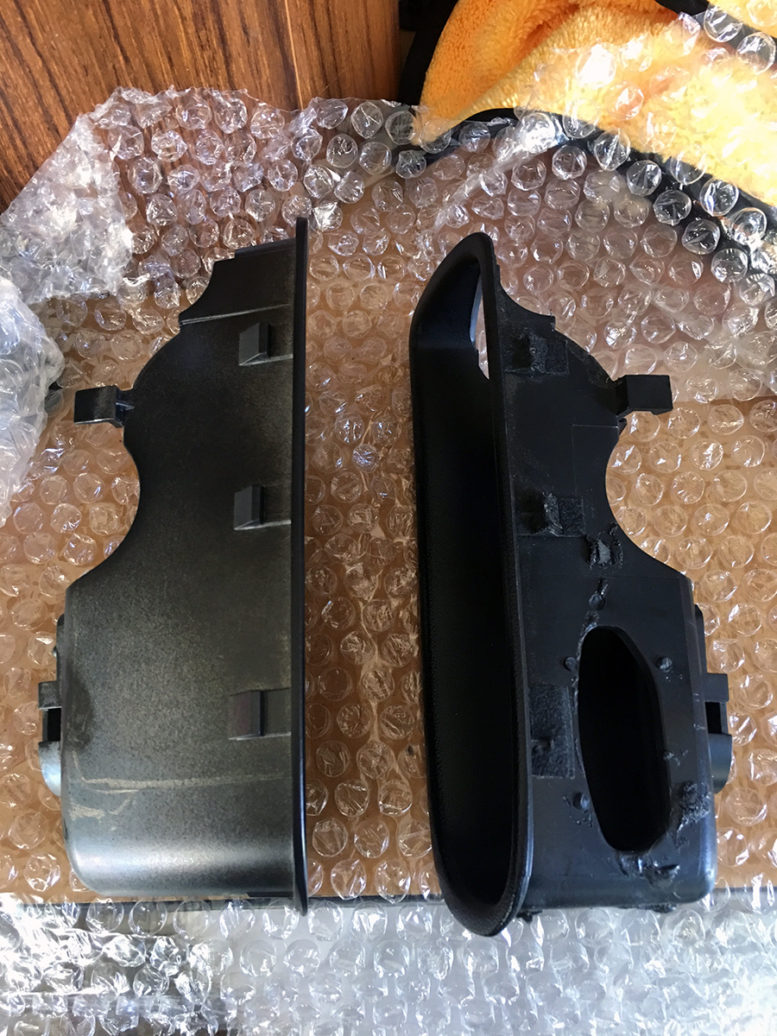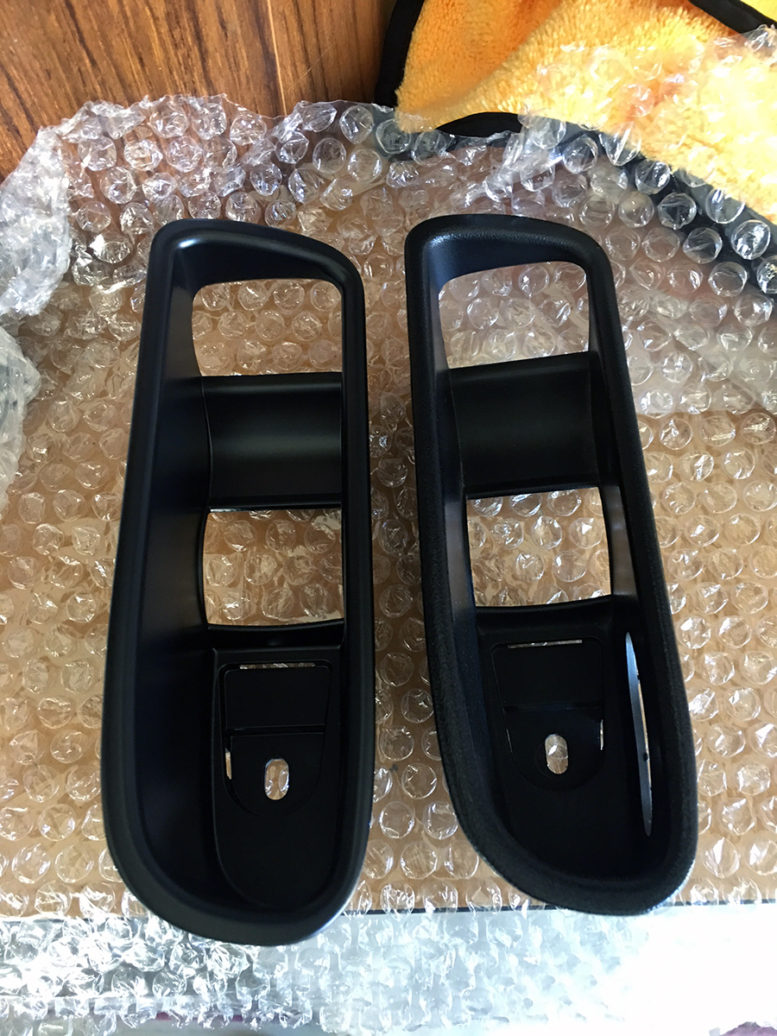 Not only has the tactile feel improved being able to grab metal when pulling the door closed, but the entire cup area is now greatly reinforced. In combination with various black magic work on the backside of the door card, everything feels sturdy and rock solid. The stock door cards and door cup areas of RX-7s are notorious for creaking and flexing at the slightest touch, which is simply unacceptable.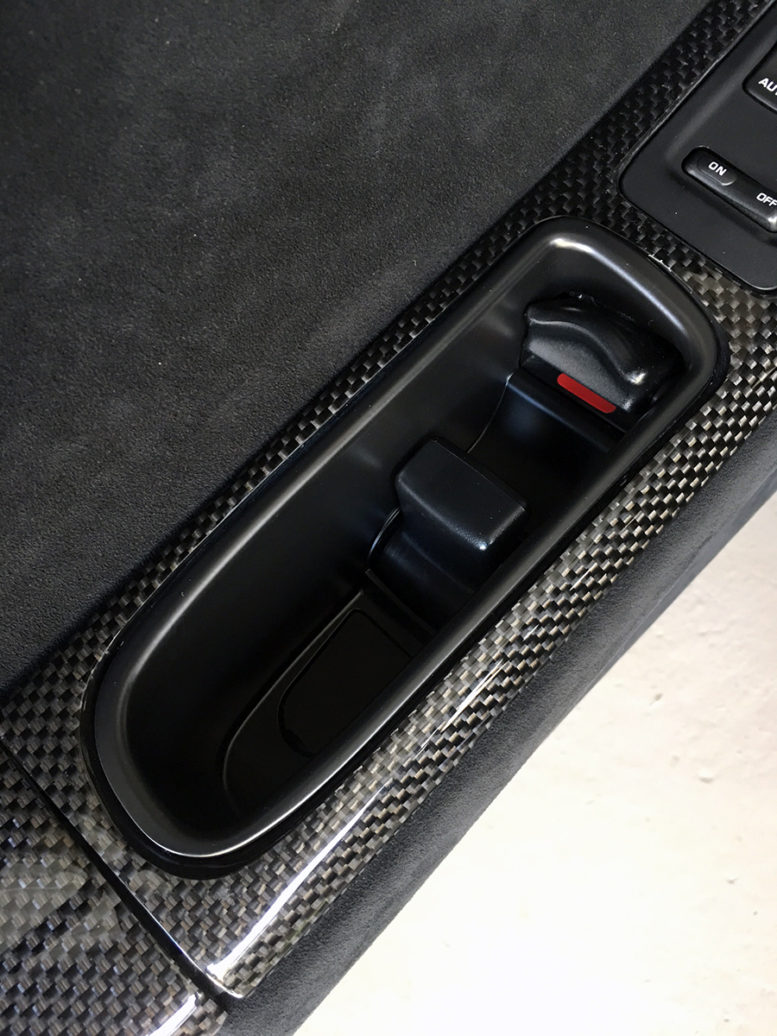 Driver side door card all mounted and ready. Now to wait on the passenger side.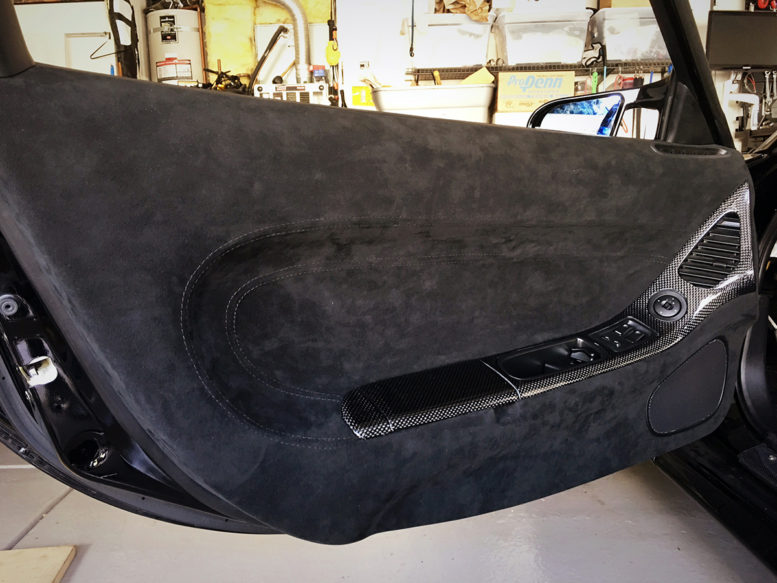 I never imagined my Alcantara wrapping would spiral out to this magnitude after doing the dash. A good majority of my interior now features the more premium touch of the material, and I think is now at the right balance.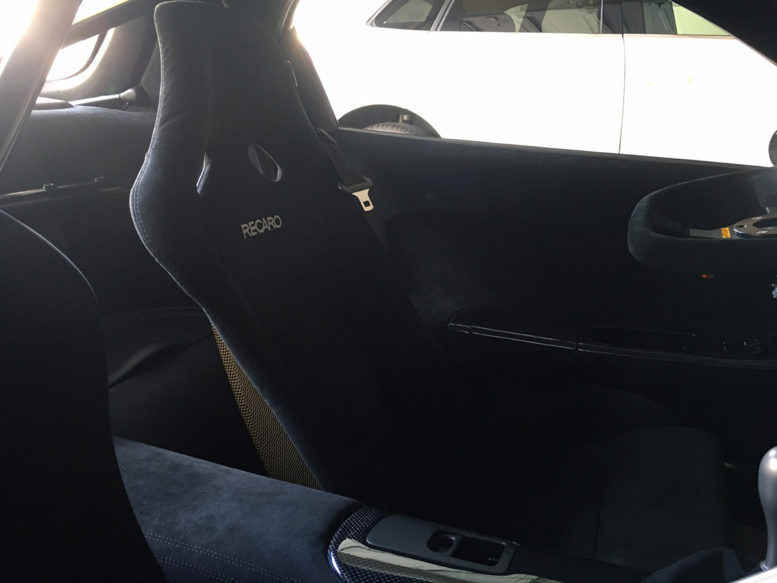 Being surrounded with so much Alcantara now gives me a feeling of quality whenever I sit inside, enhanced by the custom carbon fiber work and the less palpable reinforcement work.