First off, thanks to the few who have sent in questions from the Ask Me Anything post so far. Keep them coming! I will eventually address all of them when I get enough of a bundle. One question in particular has touched a subject that I've been meaning to deliberate on for the longest time, and will now take the opportunity to do so.
From "Andrew L":
Besides your RX-7, and 240sx, what is the next car you see yourself building, something that you won't sell, and plan on keeping foreverrrrrrr.
Well, Andrew, I like the tacit projection in your question. I think an obvious pattern has emerged from my history. I've indulged in my fickle nature over the years by constantly rotating through different projects. This has helped keep my mind and my hands occupied, as I'm not usually the type to appreciate inactivity. Consequently, I have now amassed enough knowledge and experience to reach a level of deep understanding. An understanding in not only the mechanical know-how of my own skills, but also in the various processes involved as a whole, including the solicitation of the right craftsmen when outsourcing is required.
Given my current state of confidence and my propensity to want to build, the bar is set quite high for my next choice in a project. Choosing to do something simple with basic bolt-ons would be too easy and a waste of what I really want to achieve. I've always reveled in being unique by doing work that is truly at a greater standard and magnitude. Whatever is next, I am ready to dig even deeper.
My priority right now is to evolve my RX-7 into its final stages. While I may have said it's "done" at some point in the recent past, truthfully, there's still more to do. And then probably more after that. Each step, however, inches me closer to my desired vision. And at the very least – I am close.
Now, going back to the question. After busying myself with this car hobby for so long, it has shaped and altered my perspectives. Therefore, I will respond by sharing an eclectic wish list of cars, which was iteratively developed through careful consideration. The blunt fact is there are not many economically feasible cars that I truly want, which I've repeated frequently in the past… to the point where this statement can serve as a motif for this entire website. For something out-of-the-box, I find myself wanting choices that have starting price tags north of $180k. This probably explains why I keep finding myself in older (especially 90's era) cars that I can tinker with and mold myself. Anyway, what I would like to build as the next step in my journey is an all-out track machine. Since a track build is typically ground-up and comprehensive, it would be the perfect medium to exploit the full potential of creativity.
These are my choices for such a project. Ideally, I would like to find a straight body roller to start with. These are all classic cars because I personally think frankensteining old with new is awesome.
Jaguar (XKE) E-Type Coupe
1968 Dodge Charger
De Tomaso Mangusta
I've grown to adore the E-Type and remark it as one of the most beautiful cars, if not THE most beautiful, of all time. I've dreamed of doing a rotisserie rebuild with inspirations from the Lightweight E-Type. I was quite surprised when I came across the Speedhunters article in September about the 2 U.K. brothers who 1JZ swapped a barn-find E-Type. Their car followed a similar path to my own aspirations and provided valuable insight on the process. A coupe E-Type would be preferable.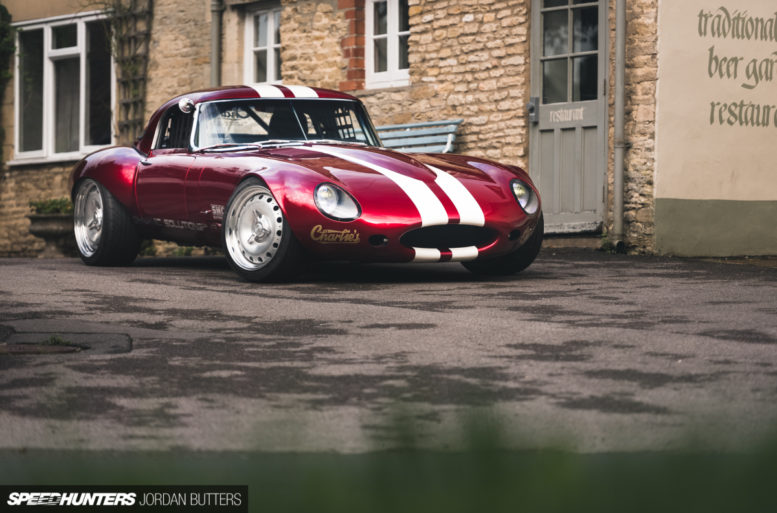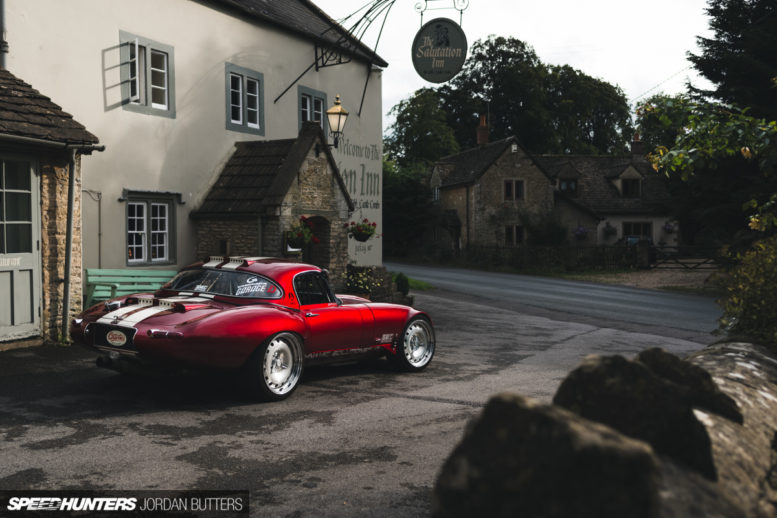 The Dodge Charger is another car that I found myself drawn to for inexplicable reasons. I never watched The Dukes of Hazzard and my interest in this car predates that of Fast and Furious. I seemingly found attraction without outside influence. Maybe I just like its outrageous proportions or sheer aggressiveness. My most recent idea was to build a '68 Charger like Ken Block's Hoonicorn '65 Mustang.
I was intrigued to find that the new Fast 8 movie features a Charger that is extremely similar in style: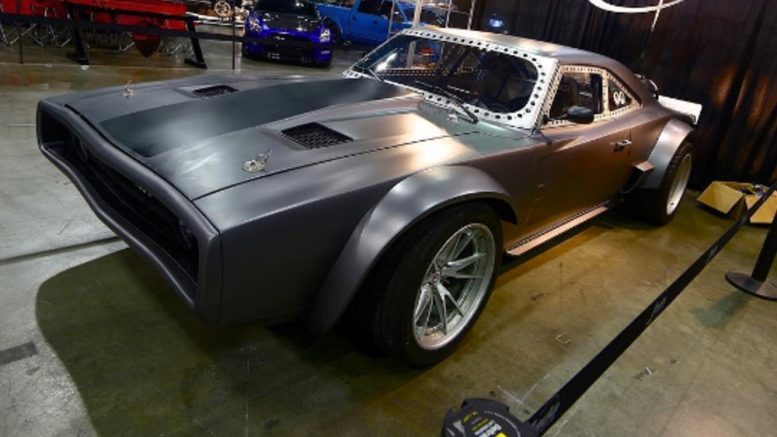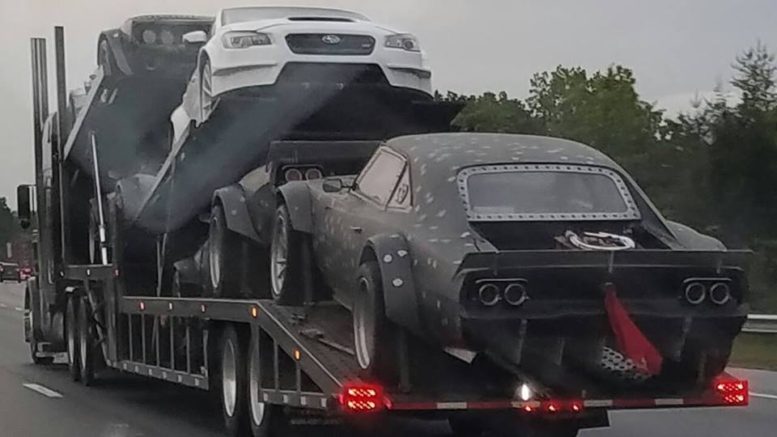 And I was a bit shocked to find that an individual in Canada is already one step ahead: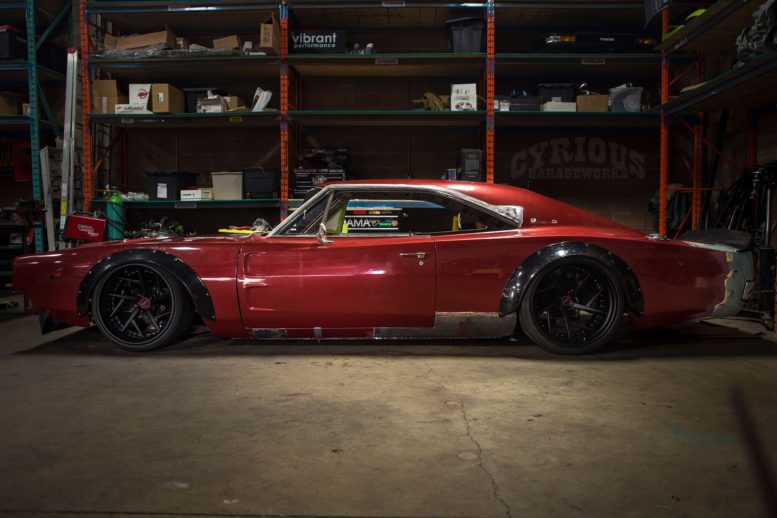 Great minds think alike. This abstraction by Khyzyl Saleem is rad as well.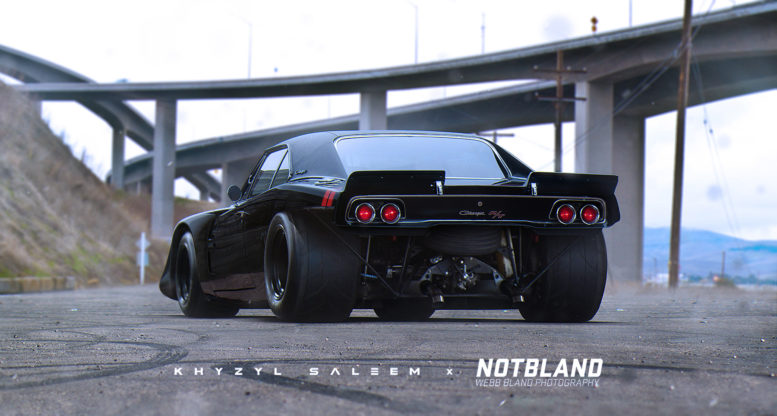 I'm not sure why I have the De Tomaso Mangusta on the list. Honestly, the choice in my next project comes down to what can be found and what is most realistically attainable. Finding a Mangusta is unlikely, but it's a super cool car. I'm not going to lie, this is the one car on the list that anchored itself into my radar via a movie. The Mangusta makes brief appearances in Kill Bill: Vol. 2 and made me wonder what the hell it was at the time.
Being from the United States, I would love to take advantage of domestic resources and leverage the relative abundance of the Charger, which is the choice that I'm leaning towards the most at the moment. But who knows, my styles and perspectives are always changing. And honestly, I'm at a point in my life where time is extremely limited and other priorities are looming. If fortune prevails, I will be able to undertake a project of this depth. Or, it may never come to fruition and I will have to take a step back from the fold. The investment of resources required is significant, so the planning is more difficult and not something I can just jump into with careless freedom.
In the meantime, I'm finding myself content with the RX-7 and want to focus on delivering its final form. As for the 240sx, I would like to keep it around as a beater. It's cheap, an overall good car, and, well… I already bought it. "Street" flavored projects have dominated my portfolio thus far and I want to avoid repeating what I already know. My RX-7 serves as my total accumulation in that category and is the closing comment to that chapter. IF I somehow have the capacity to take on another street project, my eyes are set on a Guards Red Porsche 964 C2 with metal (NON-riveted) Turbo flares, like this. Back in 2011 when I made that post, I looked seriously at C2 964s but unfortunately lacked the position to pull the trigger on one. I wish I could have, because we are now all aware of the proliferation of air-cooled 911 values.
Anyway, thank you Andrew for sending in your question and I hope this long-winded post answers it.