Rule #1: Having aesthetics is everything.
In my eyes, the exterior of the S13 was mostly complete with the already added OEM aero parts and, of course, the Silvia conversion. I did, however, want to swap on aero side mirrors to amp up the style. The particular mirrors I sought were the East Bears. Bomex and the 2-piece Aero Markers are similar in shape, and I did come across a couple of those variants in my search. I eventually came into contact with a seller that had a pair of manual East Bears, from Israel of all the places.
Discontinued parts are becoming harder to find and are ironically less prevalent in their country of manufacturing, Japan. The world these days is truly a flat and globalized one, with trading and movement occurring in all continents and corners. Thankfully, that also means buying internationally from foreign countries is nearly as easy as domestically.
My package arrived from the beautiful city of Tel Aviv-Yafo in less than a week and without hassle. The only hiccup was me having to pick it up from my local Post Office and encountering the most inattentive and apathetic workers possible. I use the plural form of worker hesitantly, because although there were quite a few people walking around behind the counter, only one on average would be serving customers at a time. What should have taken 5 minutes at a maximum to pick up my package took over 40 minutes, with only 3 people in front of me in line. And to make matters worse, I ended up with a parking ticket when I walked out because my meter expired. But back on topic.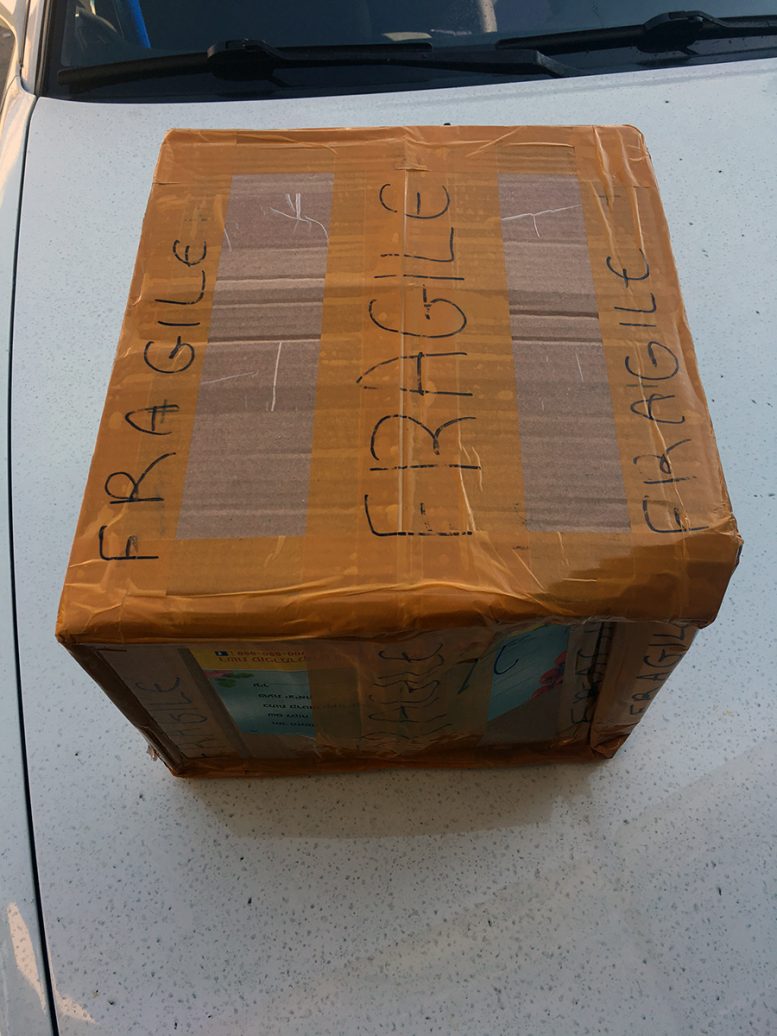 Before I even opened the box, I took it straight to a local body shop for painting, the same one I used to paint my RX-7's old trim panels a while back. A few days later, I picked them up in a fresh, paint-matched form.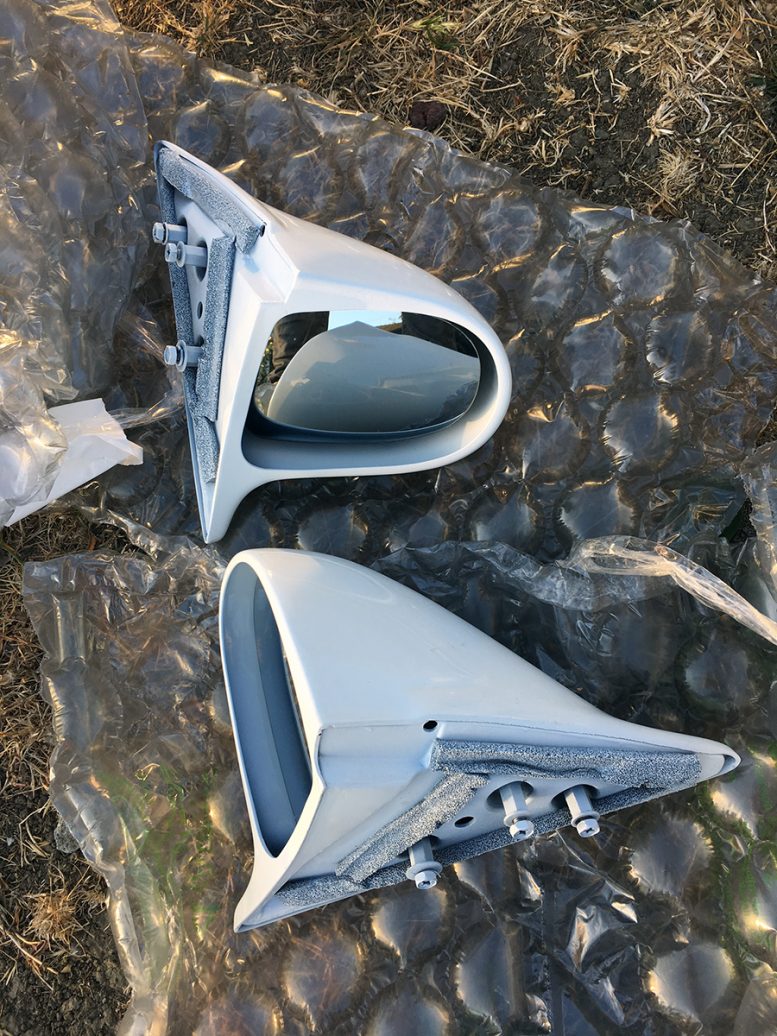 I dropped by a buddy Gio's house after work today to get these quickly mounted. Installing them was easy, only 3 bolts behind the door corner and the mirrors lined up well. Here is a comparison of the stock mirror versus the East Bear Aero mirror. Being manual and smaller in construction, the East Bears were significantly lighter than the stock powered ones.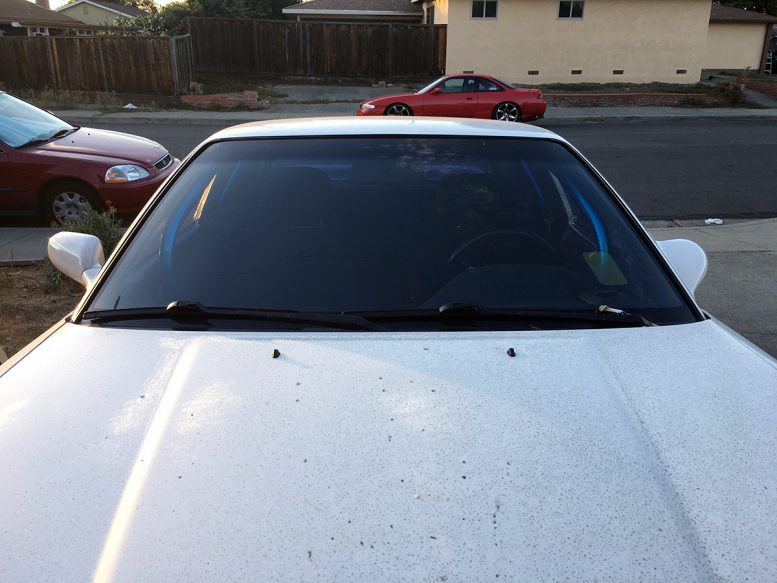 Sometimes you have to make the conscious decision of sacrificing function for form. And you know what, that's okay. Life is too short to be passive and stick to the safer, higher ground at all times. Take the road less traveled. Be different, stand apart. In this case… I basically sacrificed ALL of the function for form, because I can't see anything out of these dinky little mirrors. But it's totally worth it.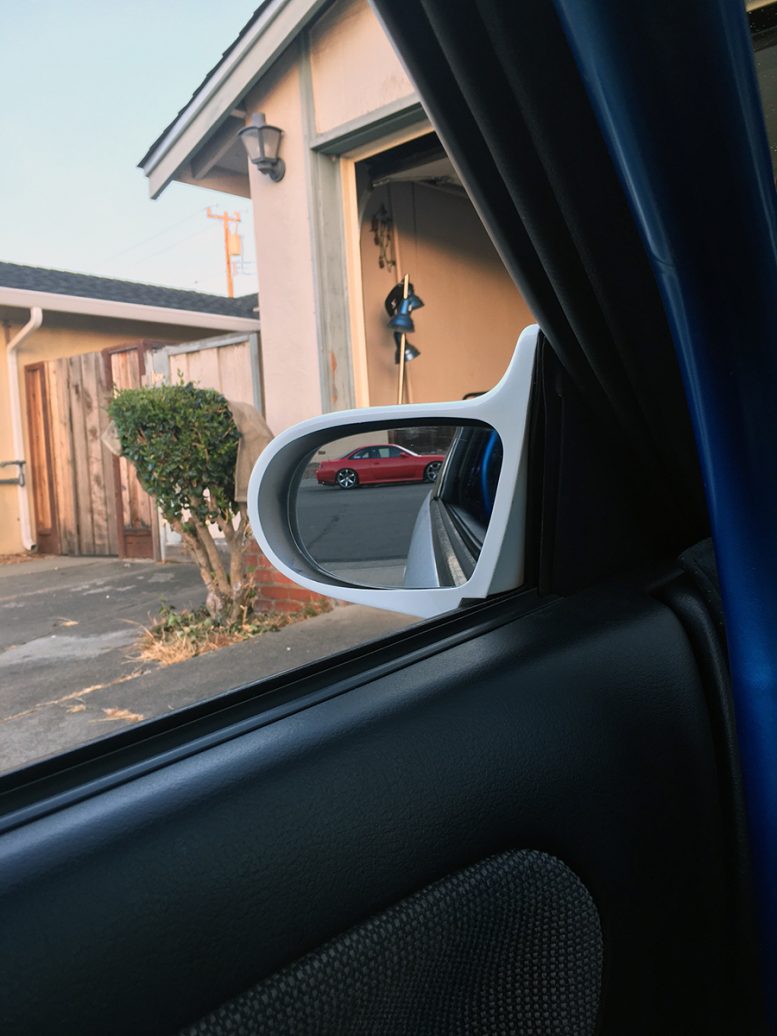 I love their cool factor.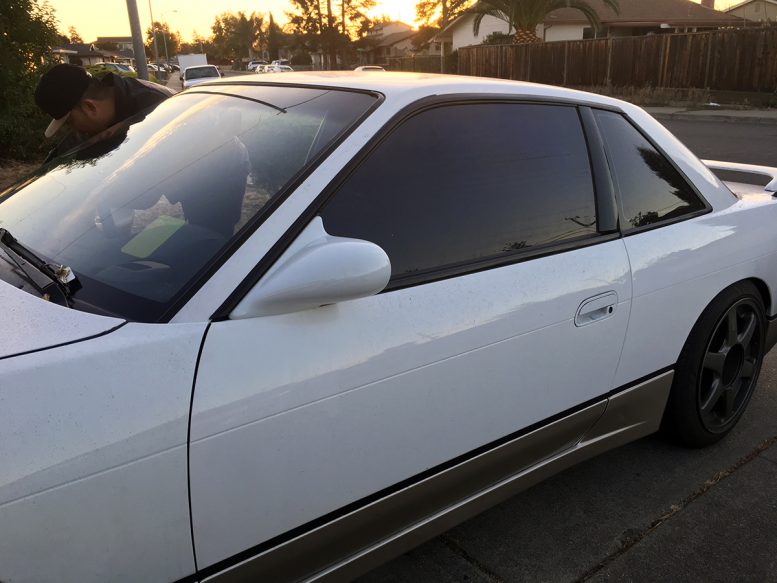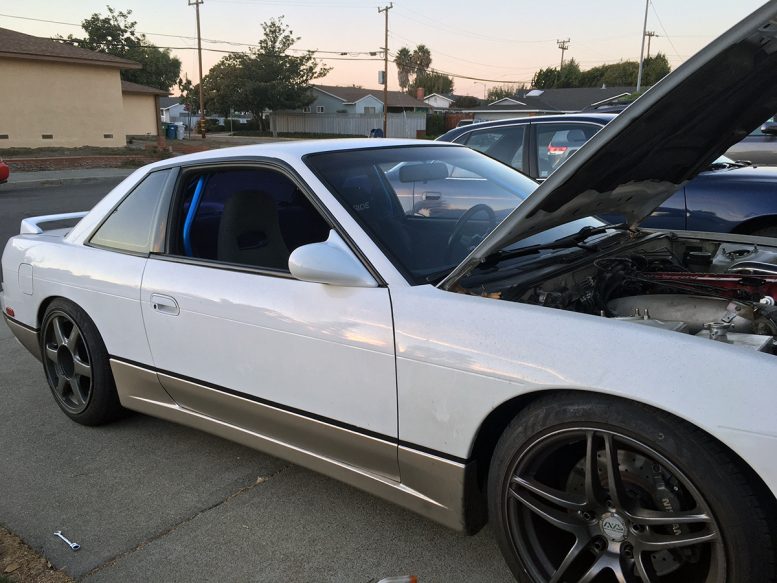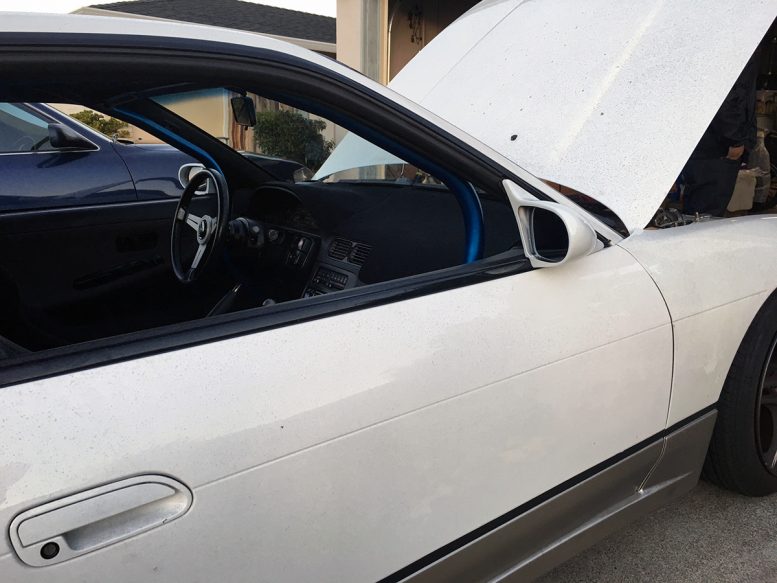 After we wrapped up the mirror swaps, I lined up my car behind Gio's S14 for a mini photo opportunity. Straight outta Fremont, CA. The land of JDM goodness.