While the S13 came with MCA Blue Coilovers, which ride extremely well, and a Nismo Power Brace, the previous owner did not get a chance to upgrade the suspension arms. This is where I come in.
During the course of my casual searching days for the "right" coupe, one of the primary keywords I used was "SPL", as in SPL Parts. I figured if I could find a car with a high-grade set of suspension arms installed, then the overall direction and mindset should be aligned with what I was looking for. This ended up not being entirely true because I still came across hoopties with crazy bodykits, albeit having decent suspension related parts.
Since SPL Parts has been the tried and true gold standard to base quality suspension arms against, they were my first choice. I was about to pull the trigger on an entire SPL package until I decided to give newcomer Voodoo13's offerings a closer look. While not nearly as prolific as SPL, I could not objectively deny the highlights of their products… or the price. Voodoo13 makes their arms out of 6061 aluminum versus the welded and bent steel tubing that SPL uses, and more notably, 3 out of the 4 arms I purchased are CNC machined.
The aluminum will undoubtedly save in unsprung weight and the machined construction is not only blingy, but extremely strong. In fact, I'm somewhat worried that they will be TOO stout. In the event of a crash, I know these arms will likely be the last things to give, so I'm relying on the stock subframe bending and absorbing the damage instead (or… just not crashing, period). Aside from the construction of the body, the rod ends used are critical and the area where most manufacturers collect the highest cost savings with cheaper products. Voodoo13 uses QA1 XM heim joints, which are customarily beefy and include teflon. With all of this in consideration and the killer deal Voodoo13 passed on to me, I was soon swayed over to their camp.
Traction Rods, these are made with aluminum rods and are the only pair of arms that are not fully machined. These arms are also offered in a bare, machine finished silver, but I opted to go with their Green Hard Anodizing to gain the added coating.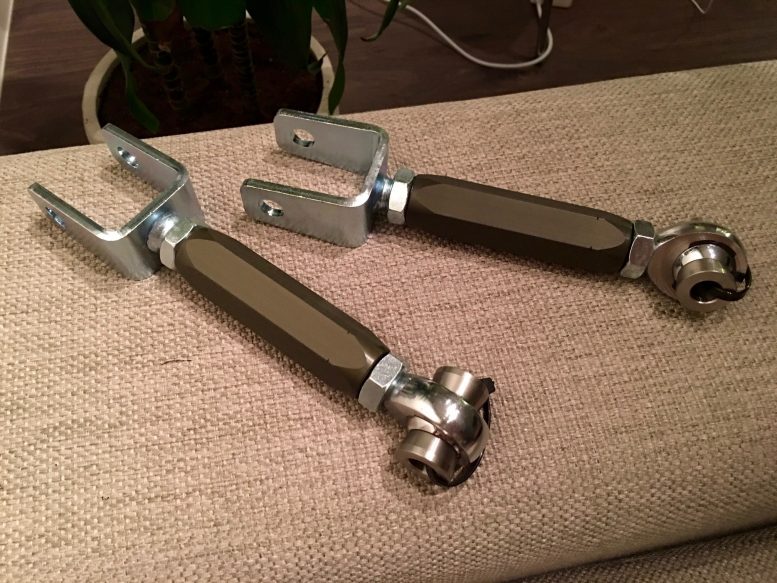 I made sure to disassemble the threads on all of the arms to apply anti-seize.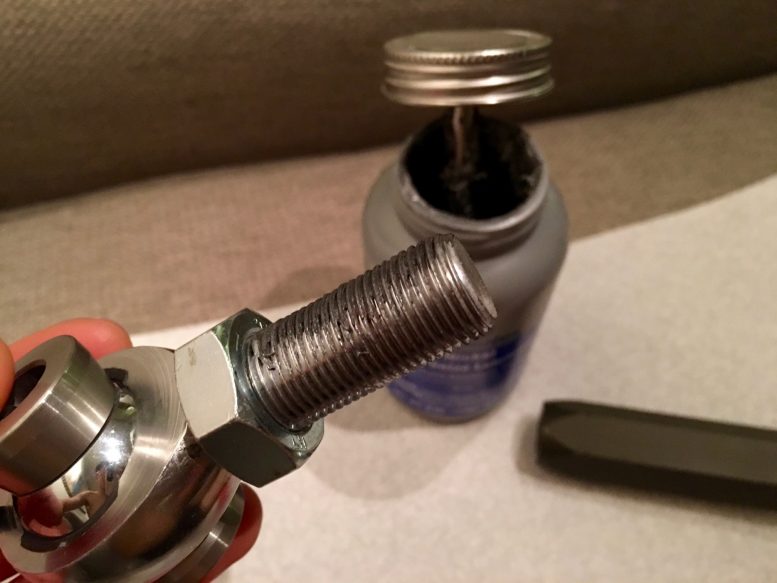 Front Tension Rods.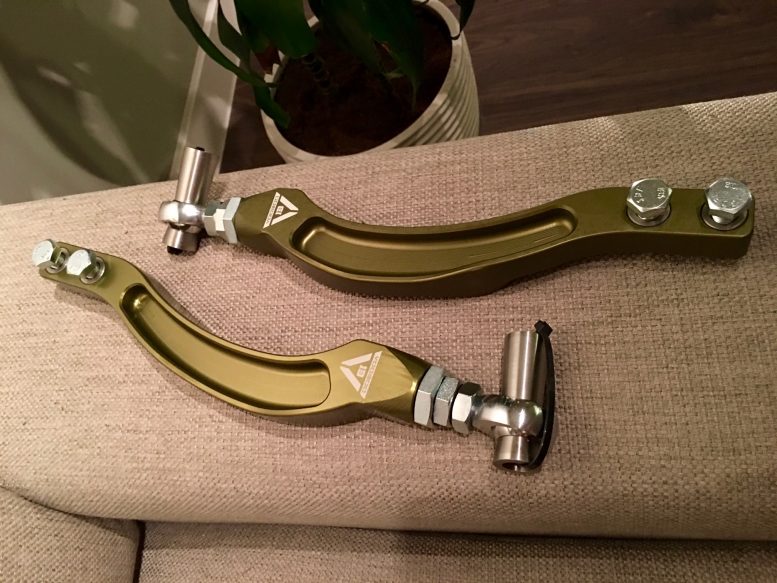 Rear Upper Control Arms.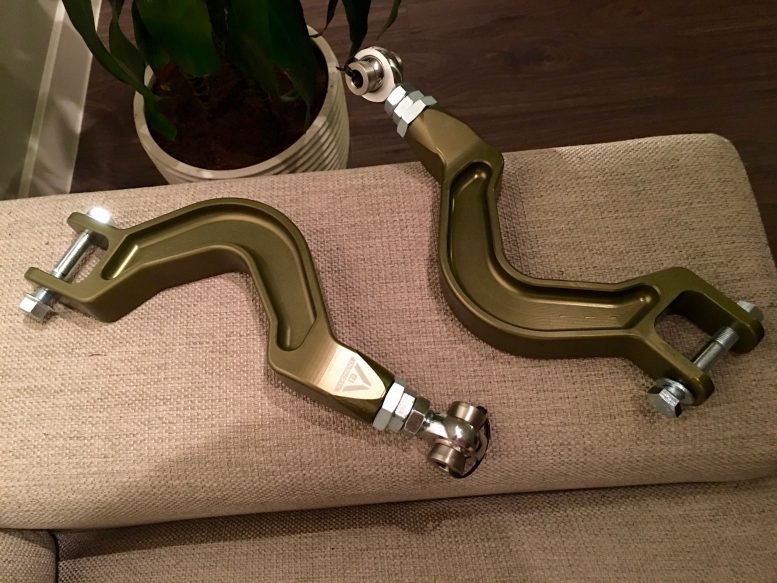 Rear High Clearance Toe Arms.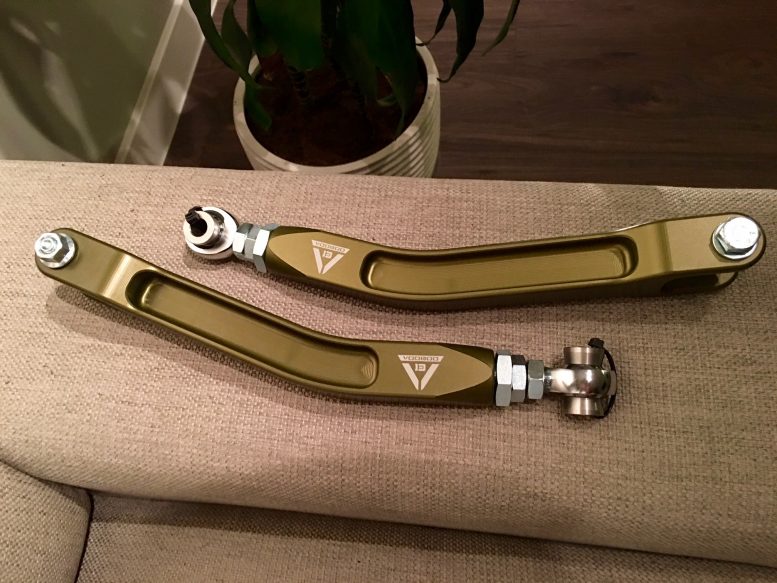 I also picked up the eccentric lock-out kit from Voodoo13.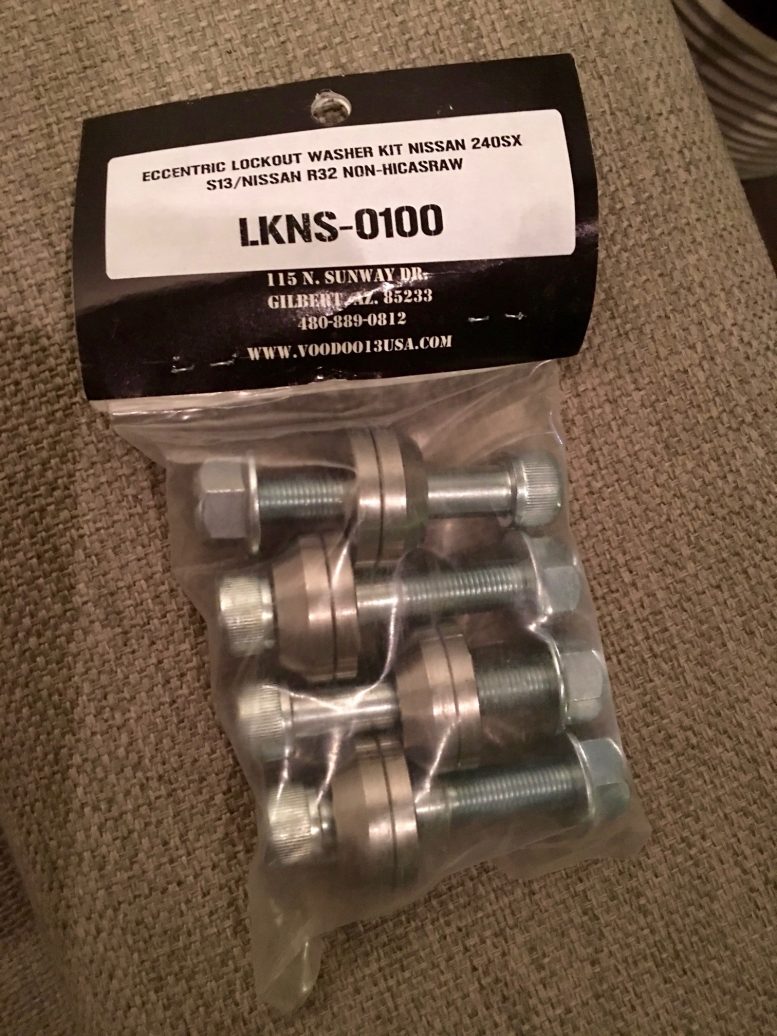 The plan is to hopefully install everything this weekend. A month ago, I ordered a set of Drive Shaft Shop axles and they have been in the manufacturing process since. At the beginning of this week, my retailer was able to track down a distributor that had these axles on their shelves to immediately ship out to me… It was perfect because I wanted to wait for these axles to install the arms all together, and they were scheduled for delivery today on Friday.
Too bad the FedEx tracking number hasn't been updated since Tuesday and since Ohio. We'll see if we can still make it!