Today, I installed the climate control panel, shifter surround, and the stereo. Shoving the double DIN Pioneer into the slot was tricky because the wires in the dash had to be parted away in order for it to fit flush.
For one reason or another, the shifter surround seems to clip in better than before and sits flusher with the console. And on the flip side, the OEM armrest ashtray now doesn't fit properly. Its fitment was never perfect, since the armrest is a RHD only part so the contours were slightly mismatched, but now it's so off that the driver side edge will not even seat. Strange, because all I did was have the panels repainted and then reinstalled all the components onto them. Either way, I will be going back to the regular USDM ashtray.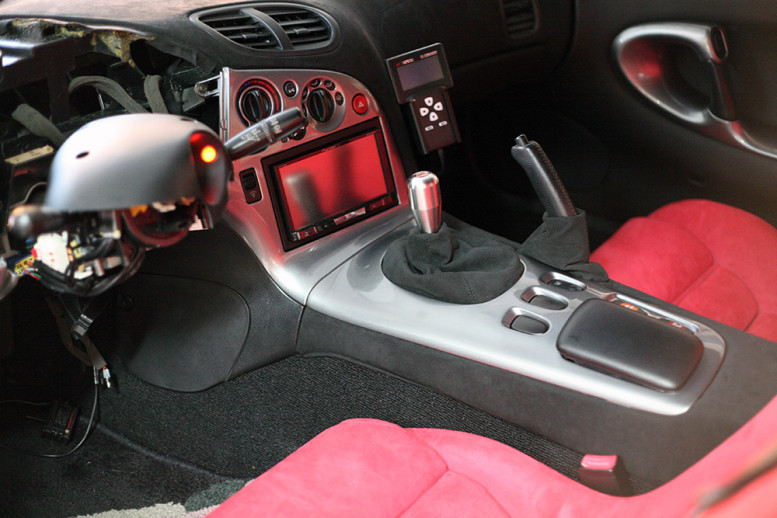 I'm still waiting on the gauge cluster surround… it had to be repainted a couple more times.