I swapped out the leather Momo steering wheel with a wood grain Nardi Classic 330mm. I feel that this wheel is particularly fitting for this car.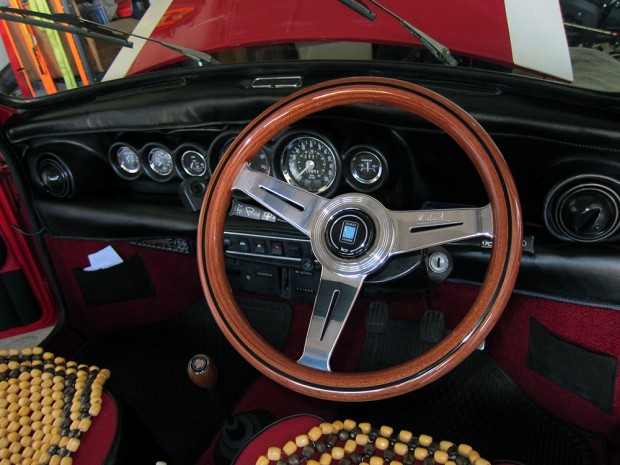 And to match the wheel, I threw on this shift knob with an Austin emblem.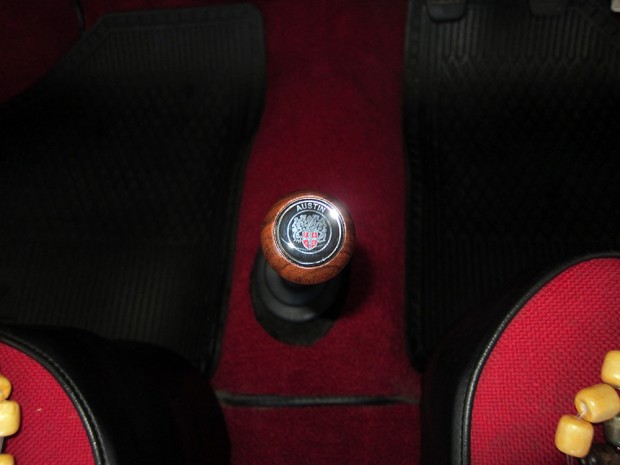 To top it all off, here are the new seat covers to keep in theme with the whole classic feel.