Ideally, I would have kept using the Woodcraft Frame Sliders, but making the necessary cuts is too difficult to get right. Since I already messed up a set of OEM lowers because of this, I decided to revert back to the inferior no-cut style sliders.
I debated not omitting the use of frame sliders entirely, but I figured they could still be of value regardless. I strayed from the generic, cheap sliders and opted for Lightechs. These have magnesium pucks with an interesting shock-absorbent pad to supplement. I loved how the Woodcrafts stuck out only a hair past the fairings. Unfortunately the Lightechs do protrude more, but still less than most other offerings on the market (which was my main criteria in the search).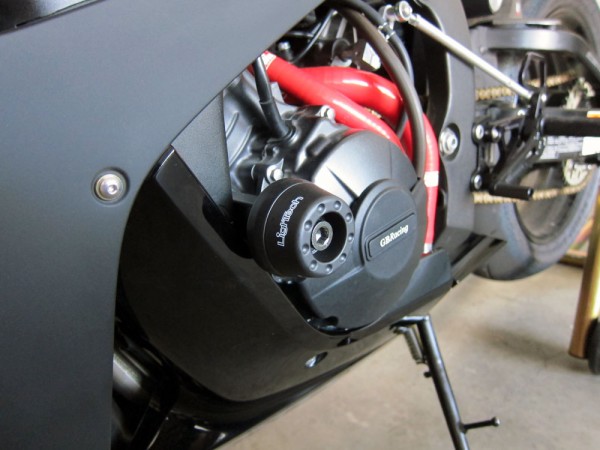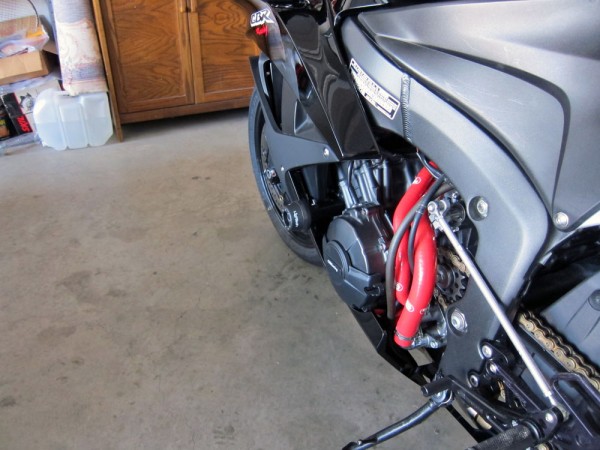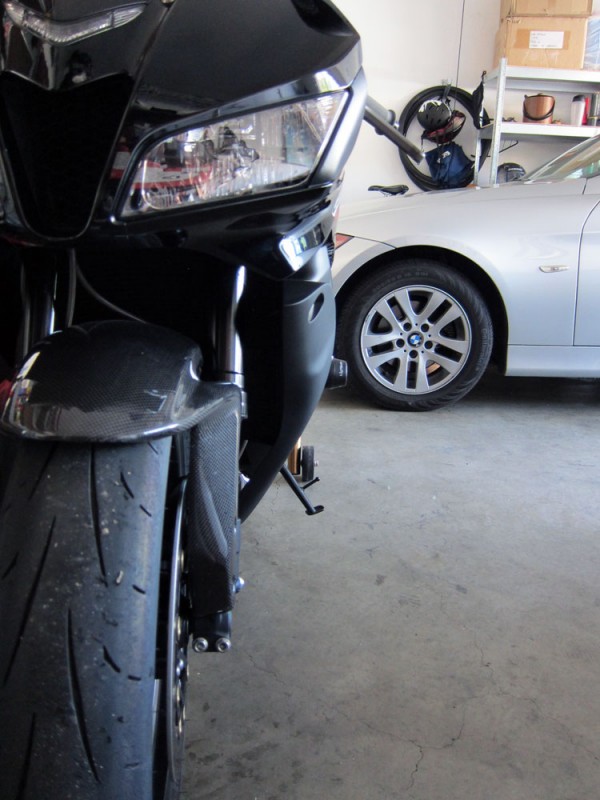 The puck design is great, but I'm not a huge fan of the relocation bracket which are wimpy looking. At least the brackets have a low footprint, so there isn't much leverage to stab into the engine casing should they bend.