After many months of letting layers of dust and dirt pile on the Miata, I finally decided to give the car a wash over the weekend. What started out as an innocent maintenance task turned into a nightmare. Before I even turned on the hose, I had to take care of the spoiler, which wasn't sticking down completely at one end. I was never completely happy with the fitment and installation, so I resolved to fixing it.
Unfortunately, although one end was loose, the rest of the spoiler was firmly cemented down by the double-sided tape. I had to take off the spoiler completely in order to redo the adhesive, just because that one end was lifting. Well, no matter what I tried, there was no way to get the thing off. Trying to slice the remaining tape with a razor blade proved futile. In the end, I said fuck it and gorilla'd the spoiler free, which ultimately split it in half.
It only took a few minutes to render a $350 carbon fiber spoiler into nothing more than a garbage can ornament. It also left me with this mess. So instead of gingerly wiping down my car with a microfiber towel and wax, I had to spend hours rubbing away adhesive with a terry cloth and WD-40.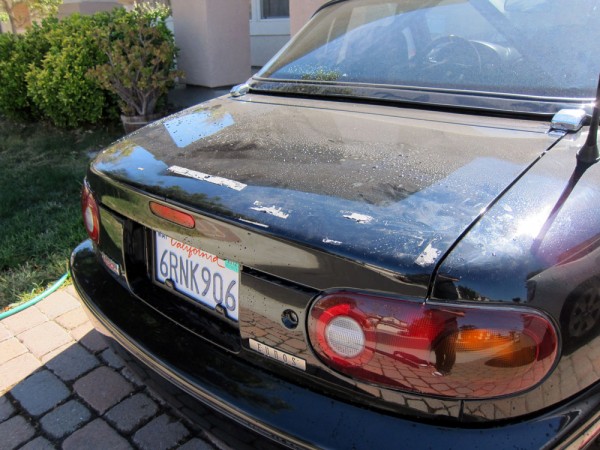 Needless to say, I was pissed and got a small return from my investment in the form of some curb-stomping induced satisfaction. As nice as this spoiler was (from Japan, almost perfect weave and finish, $$$), the fitment was still off… it didn't quite conform to the curvature and shape of the trunk lid, which is why one end was having trouble sticking down.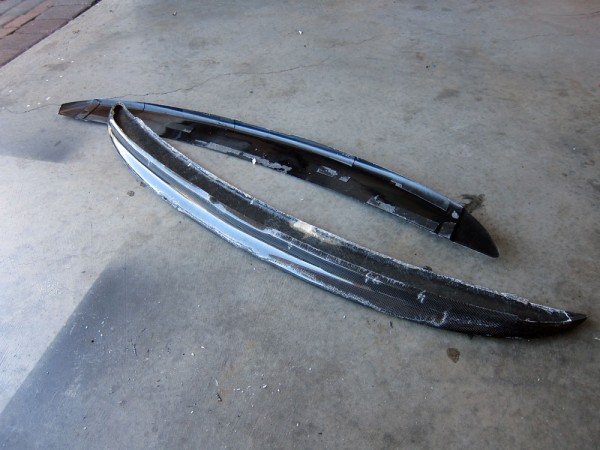 It is sadly ironic that my deliberate intentions prior to embarking on this project was to own a car that needed zero body or paint work. This clearly did not pan out the way I was hoping for. The entire car was repainted, the hardtop was repainted twice, and now I'm going to have to paint a replacement spoiler.
Not to mention, I also had this AutoKonexion Ver 2 Fiberglass trunk painted… 3 times. It may look perfect in the picture, but do not be fooled, it was indeed below-standards.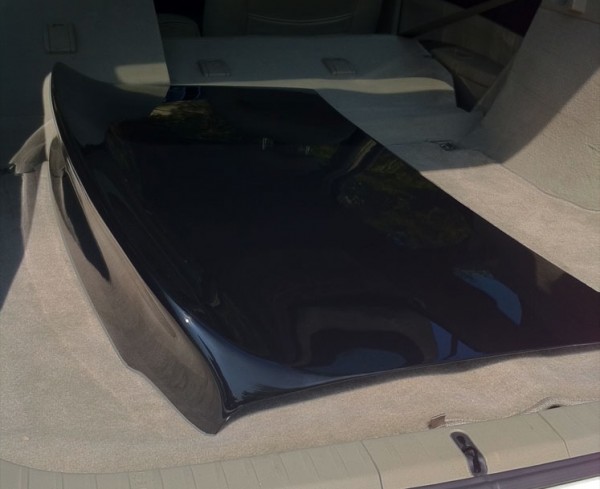 This was a failed endeavor that I originally proposed to keep under wraps. I bought the trunk lid in hopes of achieving my Ducktail vision, but the product I received was unusable. Aside from the corners and edges being dissimilar and rough, the whole trunk had more waves in it than the Atlantic. Poorly made and also made out of fiberglass. I told myself in the beginning to never buy any more fiberglass aesthetic parts, yet my judgement was clouded by my Ducktail aspirations.
Quality parts are harder and harder to come by nowadays. OEM > All when it comes to body accessories. Fact – no, Law.