I tried my best to like the soft top and convertible idea, but in the end it wasn't happening. A hardtop was a must. I think the car loses character with the soft top up, yet I hate driving around with the top down. Having a convertible is cool for maybe 5 minutes, then you realize it actually sucks… you just get burned by the sun and your hair flies everywhere. Maybe my opinion is a bit biased because most of my driving so far has been with the top down… while crawling through traffic and smog congested freeways. Either way, if you want an open-air experience, get a motorcycle. Cars need a roof.
While looking for a hardtop, a friend of a seller contacted me through my wanted ad about a faded red hardtop. It was what I was looking for, non-defroster and no headliner. Unfortunately, in the same time period, I came across a posting on craigslist about someone who had his faded red hardtop stolen recently… Since my moral compass is surprisingly aligned when it comes down to it (aka I'm not a classless scumbag), I was reluctant to buy it without first verifying the facts. I almost let the deal slip, but eventually was able to make contact with the guy who had his hardtop stolen. Turns out, his had defroster and also a headliner. Case closed.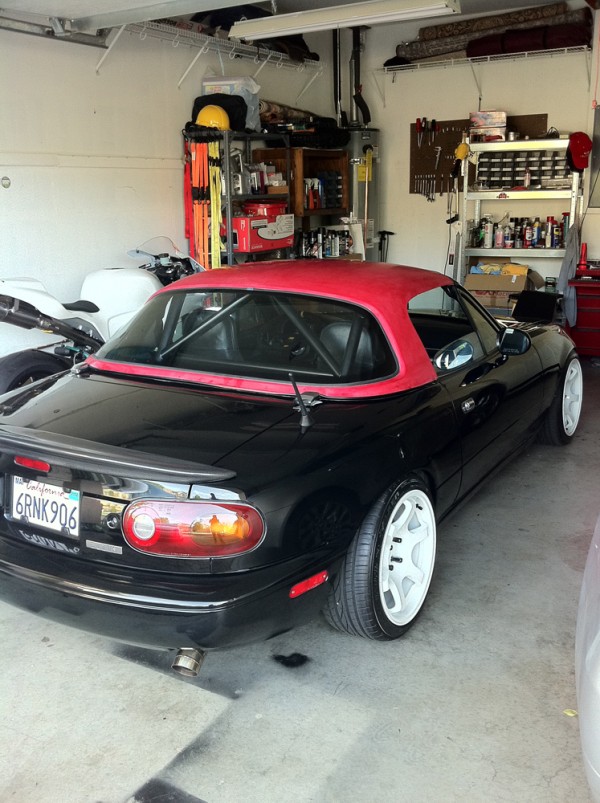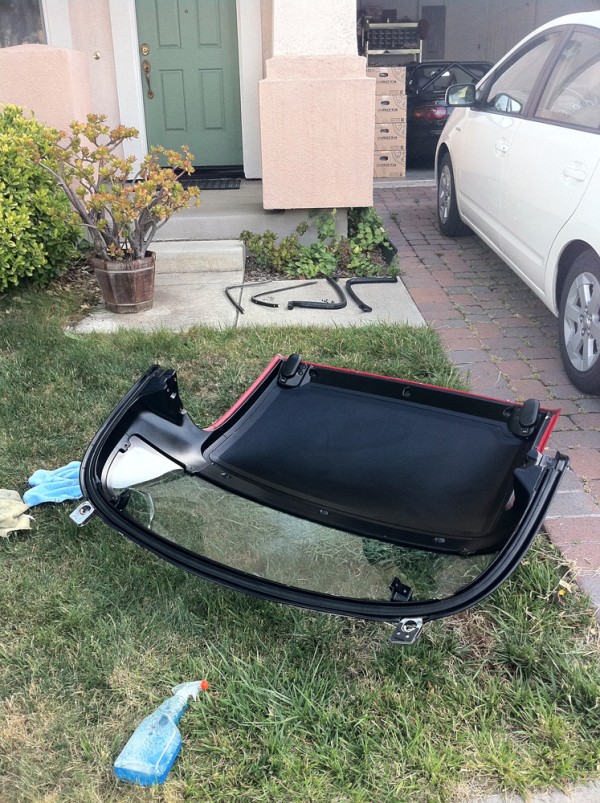 I dropped the top off to the body shop, waited a week, and checked on it. The results were dissatisfying to say the least. Not wanting to risk breaking the nearly irreplaceable rear window, I had them cord off the seal around the glass for paint. That didn't work well since the seal was so brittle and hard, and it ended up cracking. The paint coverage was also horrible. Luckily they were willing to repaint it and also pay out of pocket for the glass removal. This time the paint came out great, and the glass came out fine.
In due time, the hardtop was finally ready…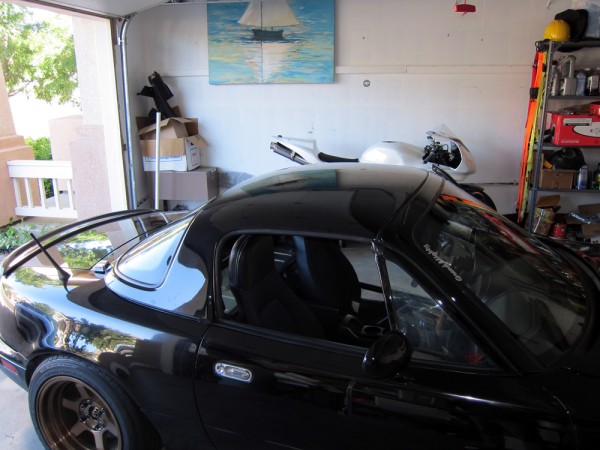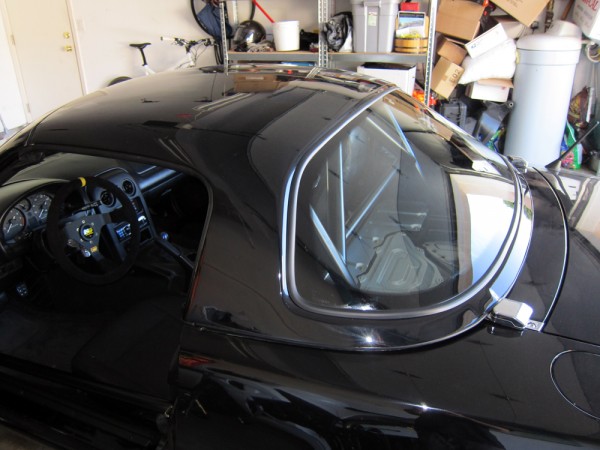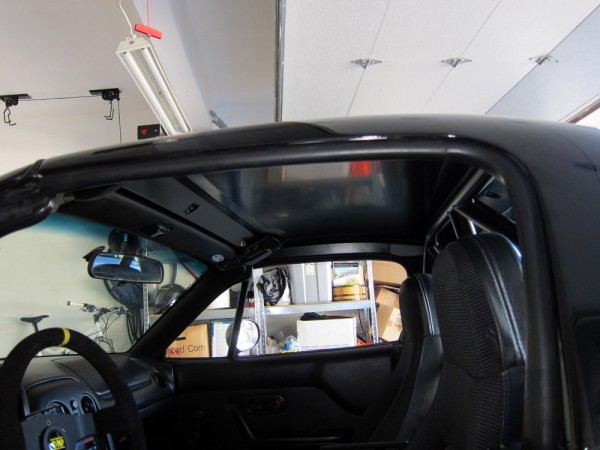 Now the car looks and feels much more "complete." I doubt it'll be coming off very often. It was definitely an ordeal to get to this point, and ridiculously expensive. On top of the price of the hardtop, which isn't cheap to begin with, I had to pay for the paint job, rubber feet for the rear latches and a corner molding which fell off from Mazda, plus hiring a windshield installer to put back the rear window. I could have easily bought another car after all this.