After only a couple of drives, I made the decision to switch up the white Grid Offroads. The white on black combo was simply too loud for me. I am now an old man, so I can't hang with the whole "tuner" crowd anymore. Which is the main reason why I opted to not install bucket seats (flashy Brides, cheap Corbeaus, etc. [Recaro is legit, though]), since they'd make the car look like a teen-bopper owned it.
In an effort to keep things subtle and more adult, I went with a set of Rota Grid V's in Full Royal Sport Bronze. These were actually my first pick before I was swayed over to the Grid Offroads… a costly and time consuming mistake to not have chosen them in the beginning, but what can you do. Luckily, I was able to repeat the same steps I took previously: the dealer of the wheels met up locally again and I had my buddy hook me up with another set of Falken ZE 912's. Picked up another set of Black Enkei valve stems as well (cost bank).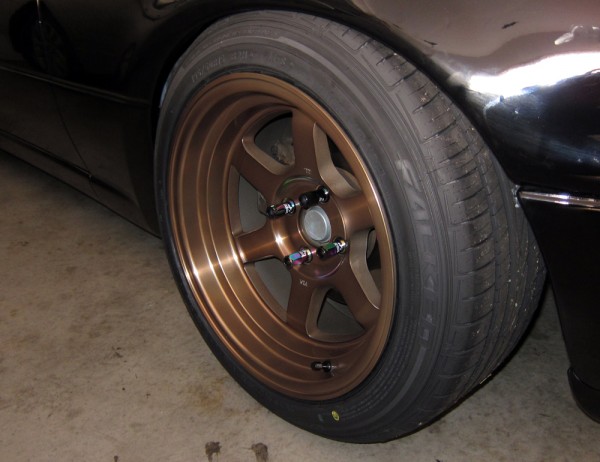 These wheels are surprisingly good quality and the Bronze (anodized) finish is great. Economical in weight too since each rim tips the scale at under 14 lbs. The sizing is 15×8 +0 all around with 195/50 tires. Unfortunately, the sidewalls are a bit fatter than what I was hoping for, and now there is a significant amount of rubbing I'll need to take care of in the front. Looks like another alignment is in the forecast.
On top of helping me with the tires, Justin also took these rolling shots off his Ruckus. The lighting (mid-day) was harsh, but it's still cool to see the car at an angle other than in the garage, up-close…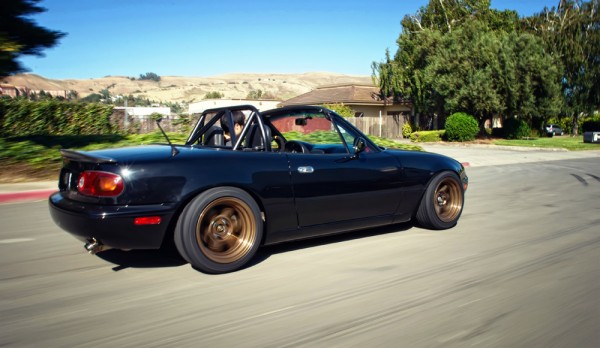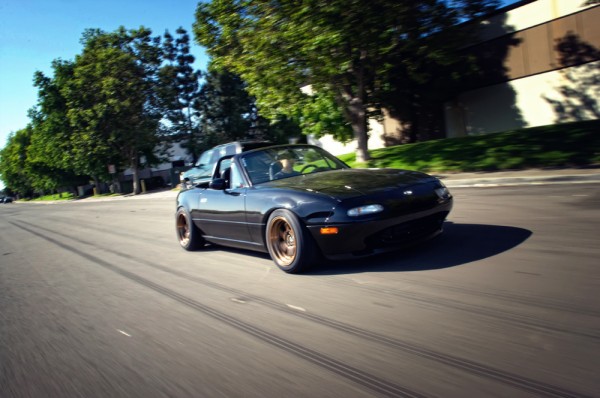 Look at my head stick up past the windshield and roll bar… I need a roof.