I realize I haven't updated anything in a while, but it's not always the easiest to find time and write up a post. To get back into it, I'll show where I've been the past 2 weeks… New York. All photos were taken with my cell phone.
I had a late plane ride directly to NYC which was rough, got to the hotel with no sleep, took a nap, then it was off to work. After being dropped off by the cab and walking to the building for my intern work, I realized I was right in the middle of Midtown: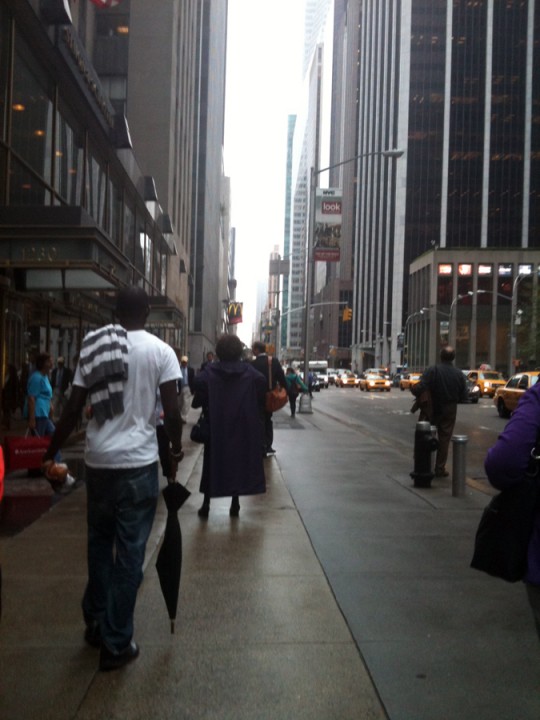 Then after taking the elevator to the top, the view from the room I worked in. The street is 6th Avenue: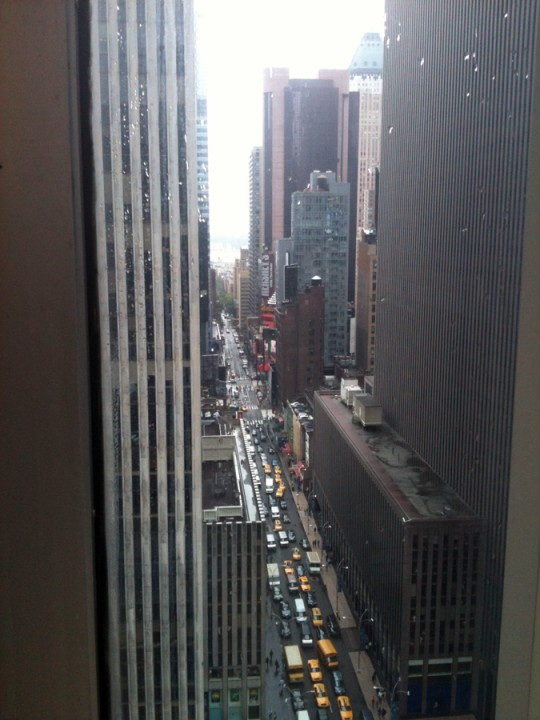 A view from the Queensboro Bridge.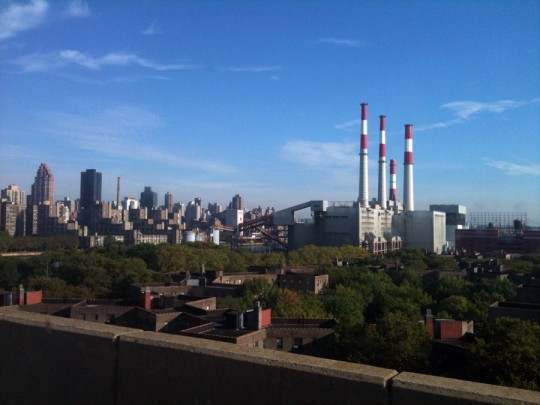 One day after work, after many failed attempts at getting a taxi who was willing to drive to Queens where the hotel was, we ended up in Times Square for a bit.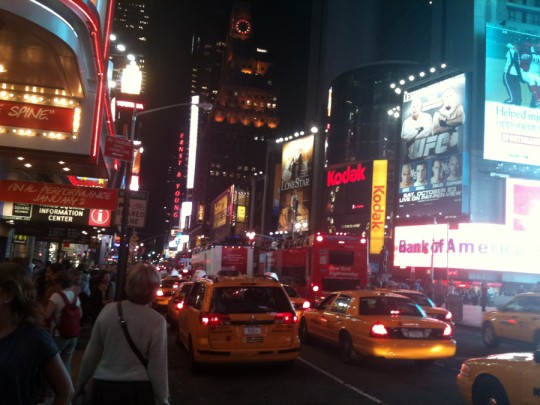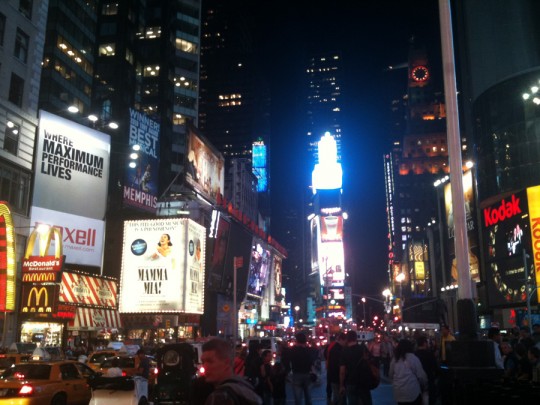 It was later learned that taxi drivers don't like leaving Manhattan during rush hour, the trick is to not tell the driver you want to go to Queens. Get in the cab, close the door, then tell him you want to go to Queens since they cannot legally refuse a destination then. The Yellow taxis were surprisingly cheap, while the other (Black) ones ripped you off.
I stayed in NYC for about a week, and this was the first time I had a chance to do some sightseeing after a job. Starting with some Stella… Ended up being an interesting night, I rarely drink but had a couple beers that night. Only because I was trying to keep up with my coworkers, who had MUCH more than just a couple beers.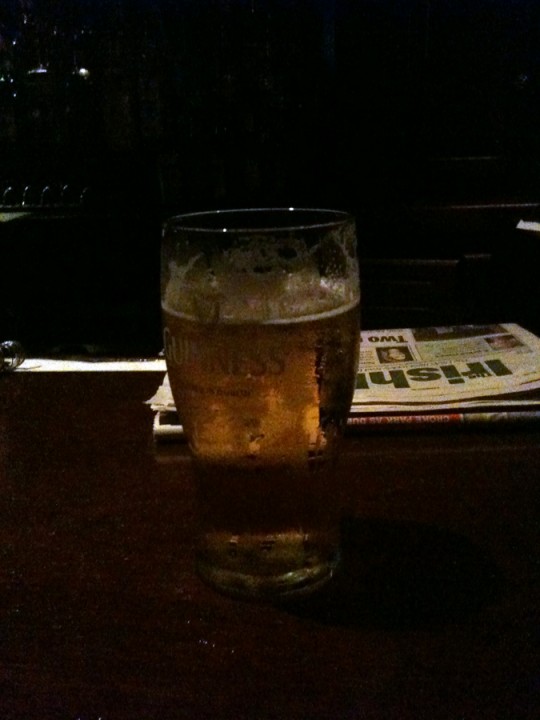 Paid the ticket and went up to the top of the Rockefeller building and took these panoramas.

Central Park takes up a huge chunk of the island.

A view inside the park.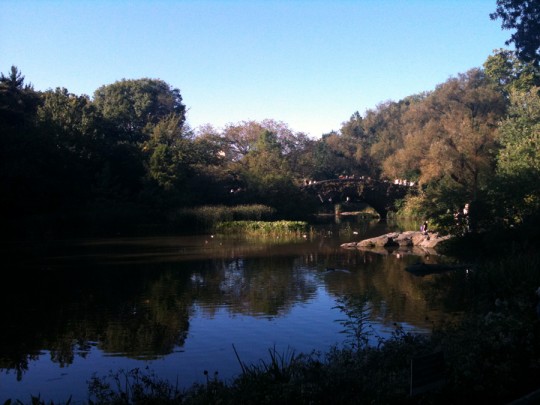 Dude banging on buckets and making some sick beats.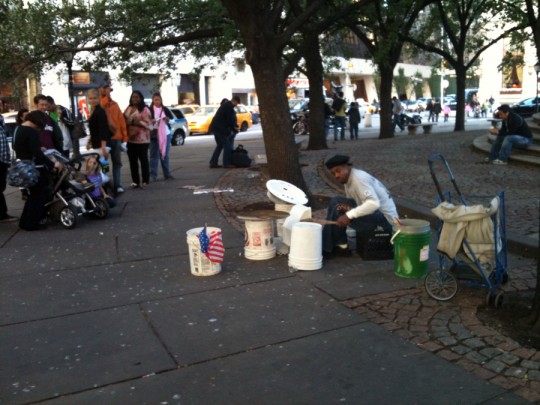 Met up with my cousin and went into Chinatown.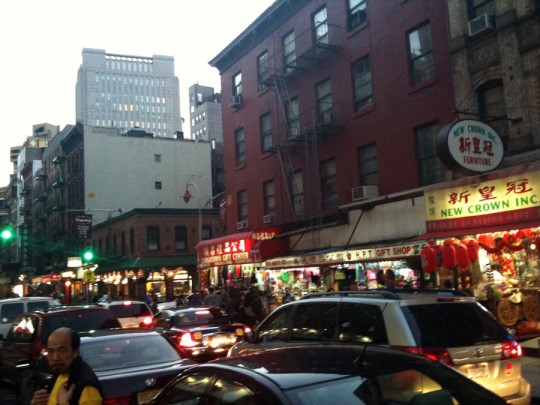 Which is right next to Little Italy.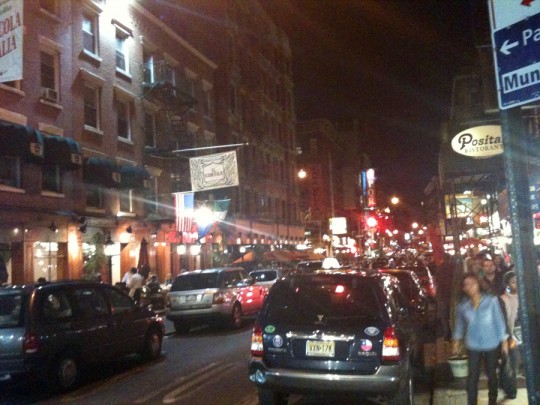 Had some Roast Duck with wonton: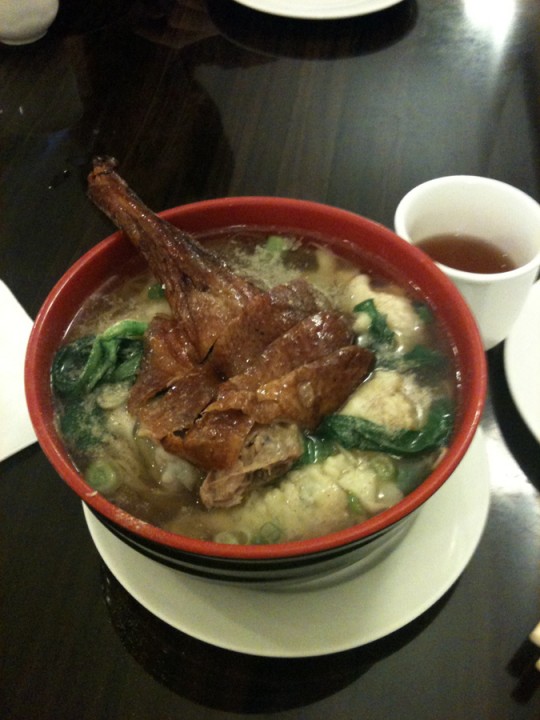 Checked out the Brooklyn Bridge: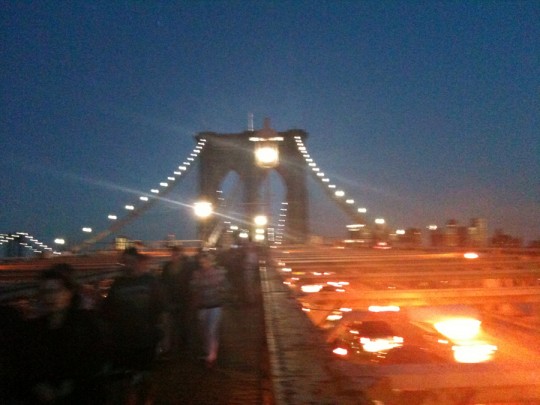 View from the Bridge of the city.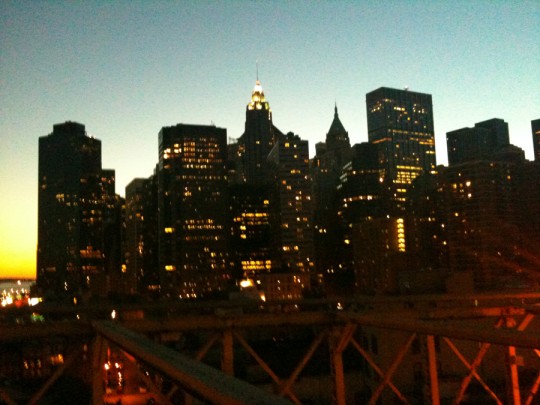 Experienced the New York Subway: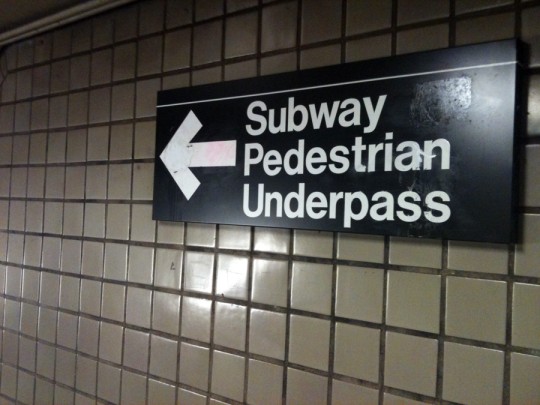 Ground Zero behind the walls: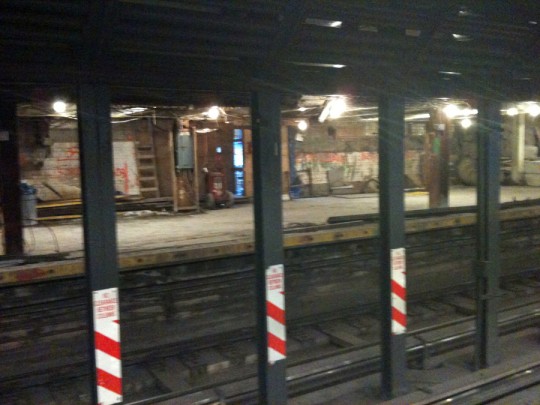 Ground Zero.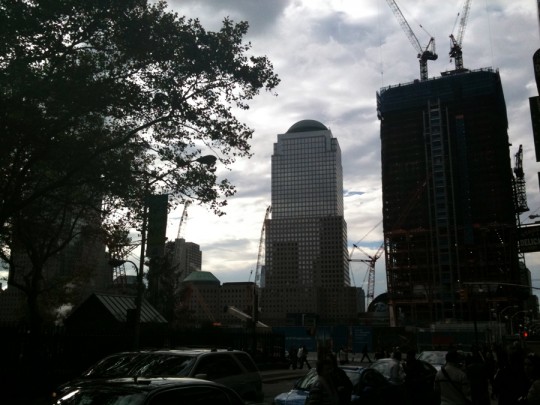 Spotted Elmo: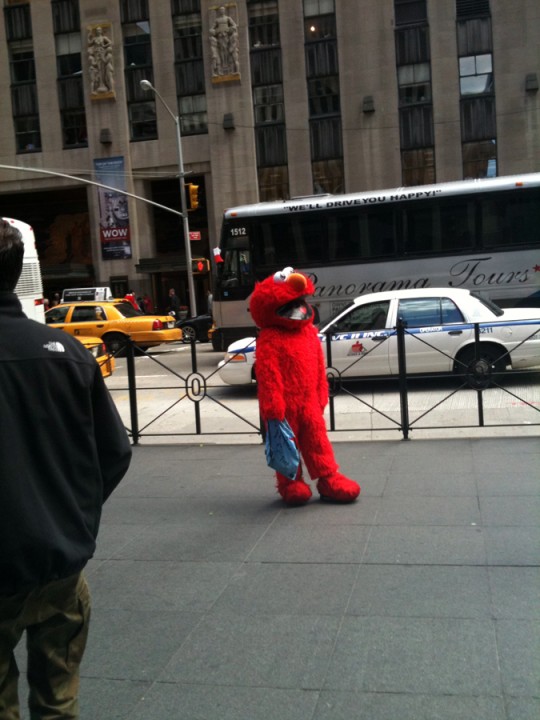 A church: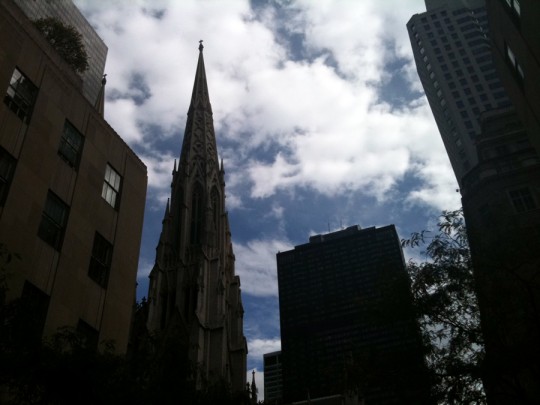 Went to Wall Street and checked out the Bull.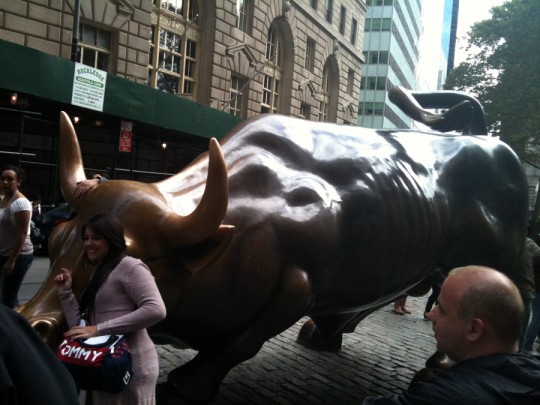 This was funny: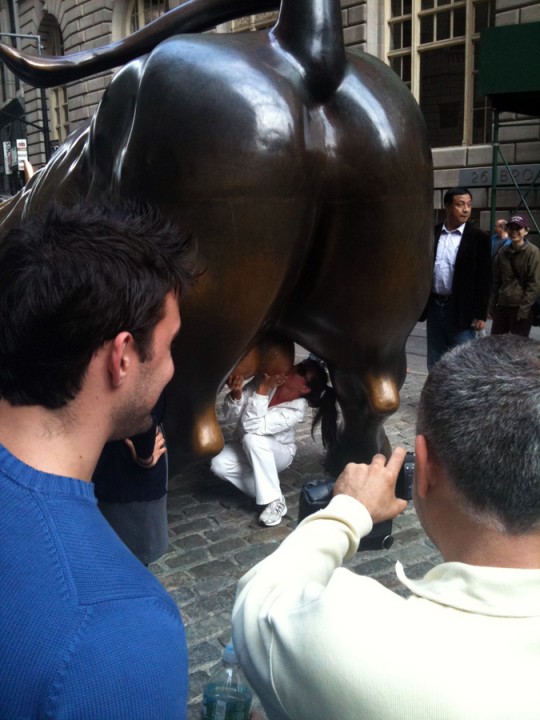 I must say, New York was an interesting experience. I'm glad I got to get out and take a look at it for a while. No doubt a place with tons of history, culture, style, and breadth.
After New York, it was off to another job by Washington D.C.
There wasn't any time to do any touring, so I didn't take any pictures. Most I saw was a glimpse of the Capital building from the train station, and I passed the pentagon on a taxi ride. After a long two weeks, I am back home… Here's another for the memories.