It's great when I can interact with readers of this site and receive feedback. If you're reading this now, I need your help and opinion on an absolutely crucial decision.
Which shift knob do you prefer: the OEM RX-8 5-speed shift knob on the left, or the FEED stainless steel on the right? Both are counter-weighted and equally nice in their own ways, with the OEM choice offering the more sedate option.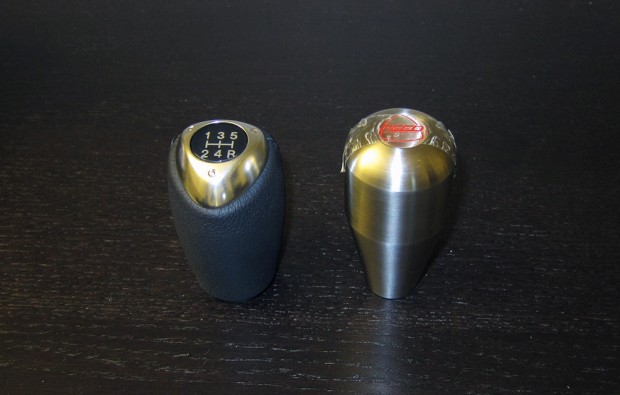 I would love to hear what you think, leave a comment in this post!