I grabbed a few pictures of the Mini Cooper this afternoon for posterity and reference. Back in the day, when I was into photography like every other trendy kid on the block, I would take deliberation in choosing a proper setting.
Not the case anymore… these were taken with my point & shoot a block away from my house and during midday with harsh lighting, WE'LL DO IT LIVE.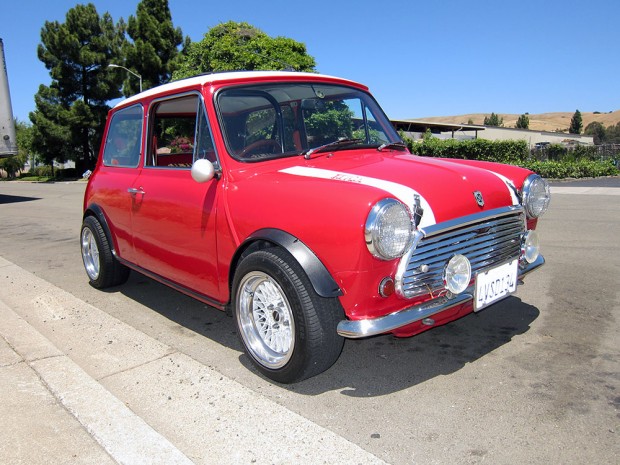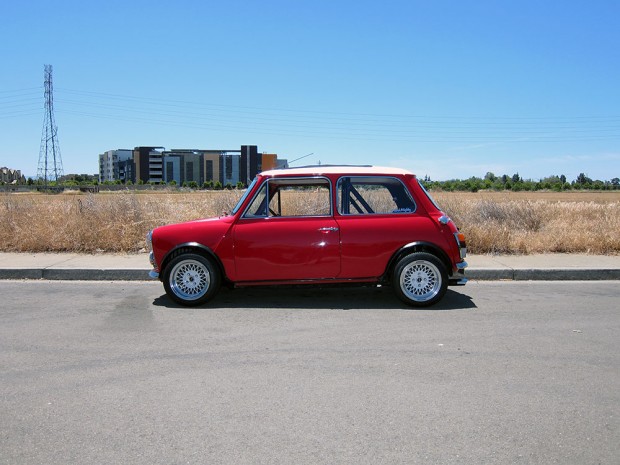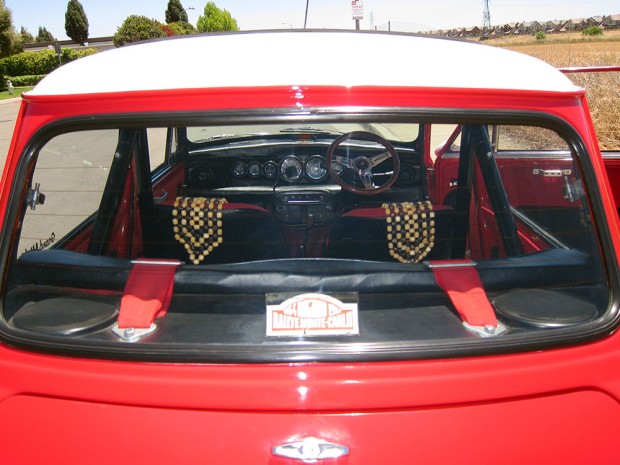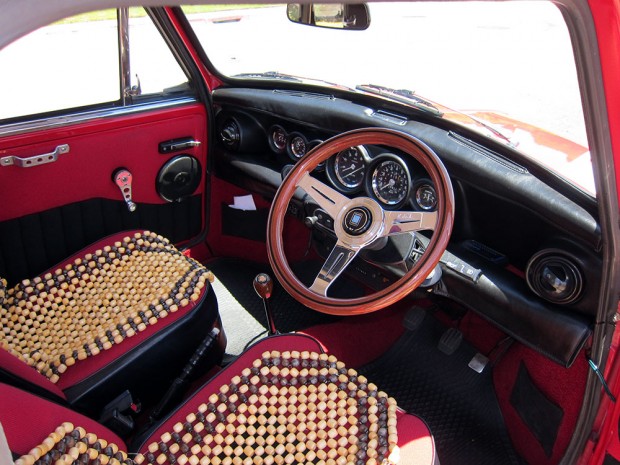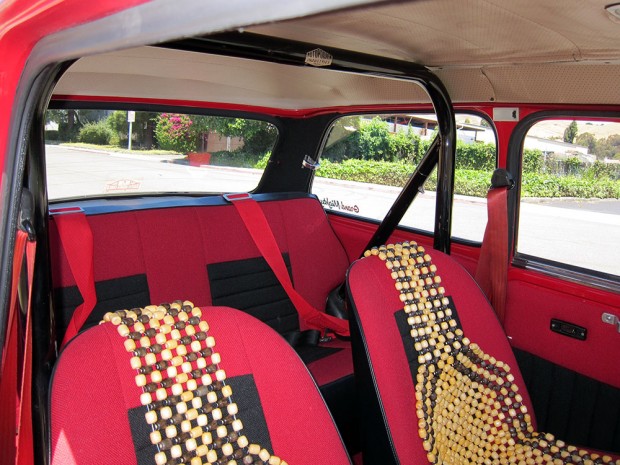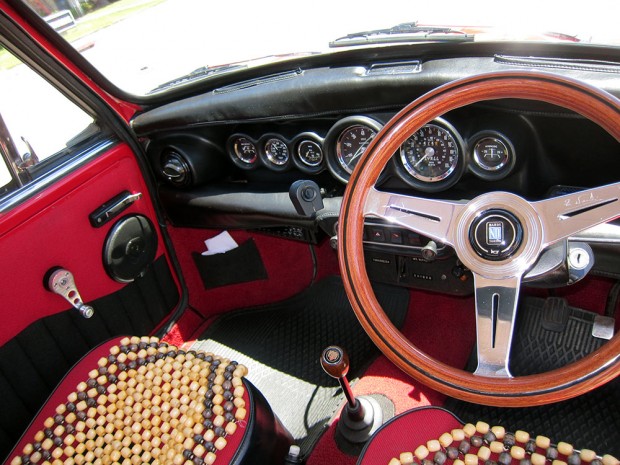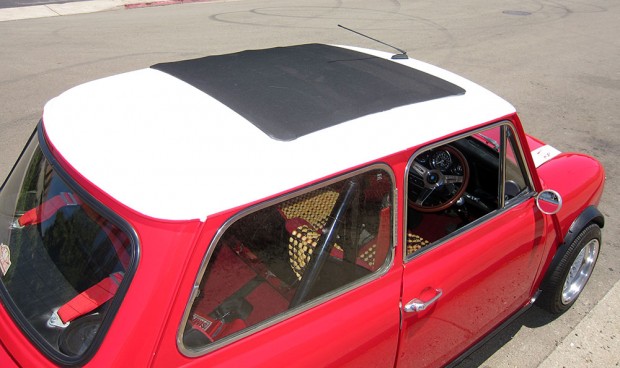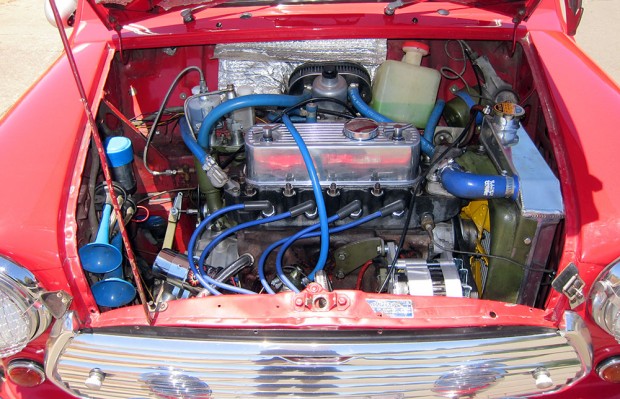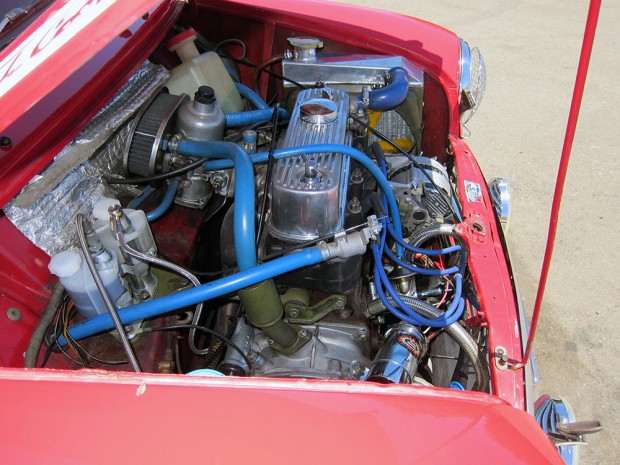 This Mini Cooper is actually an Innocenti version and was made in Italy. Innocentis had more features and the best giveaway is the dash and front quarter flip-out windows. The factory sunroof and dual fuel tanks on my Mini are also bonuses.