I think Audi really nailed it with this e-bike concept, which is designed to be positioned somewhere around & between a moped and a bicycle. Accompanying the whole green movement of current times, the hot topic nowadays is growing towards electric motorcycles. With offerings available from Brammo and Zero, for example.
While the idea of an electric motorcycle has its perks and benefits, they are not enough to displace a good old fashioned motorcycle. At least not yet, anyway. An electric bicycle, on the other hand, is far more useful and interesting in my opinion. As a package, it just makes more sense.
The Audi e-bike Wörthersee features a synchronous permanent magnet motor that outputs 3 hp, and carries a 48-volt .53 kWh lithium-ion battery pack. The e-bike tips the scale at 46 lbs (21 kg), and is quite heavy in comparison to bicycles. But practicality wise, the weight is still very usable ( not to mention there are downhill bicycles that weigh as much). The recharge time is approximately 5 hours, and you can remove the battery pack separately to charge.
Audi is packing in a ton of over-the-top features like a social media integration and other gimmicky nonsense. But the drivetrain features are what really show the potential: a rider can choose between six different modes, varying from Pure, Pedelec, eGrip, Wheelie, Power Wheelie, and Balanced Wheelie. The "Pure" mode is your standard human-power, non-assisted mode. In "Pedelec" mode, the electric motor assists the rider while he or she pedals and can reach speeds up to 50 mph. The average range in the mode is between 31-44 miles per charge. In "eGrip" mode, the e-bike becomes more like a motorcycle with a twist grip throttle.
The most interesting modes are of course the 3 Wheelie choices. The Audi e-bike Wörthersee can actually help a rider induce a wheelie with the electric motor in the "Power Wheelie" mode, while "Balancing Wheelie" utilizes gyro technology similar to a Segway, and maintains a wheelie at its balance point indifferent of speed.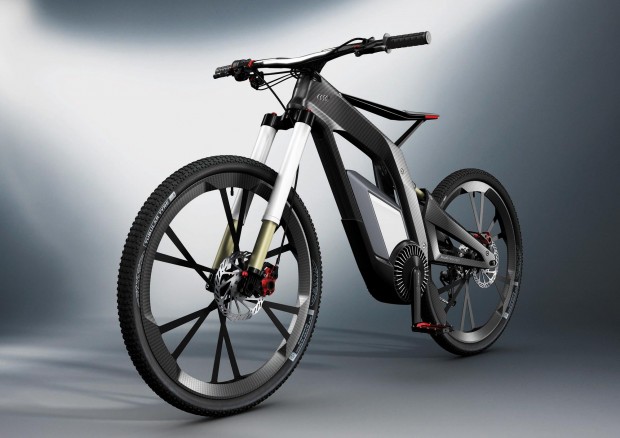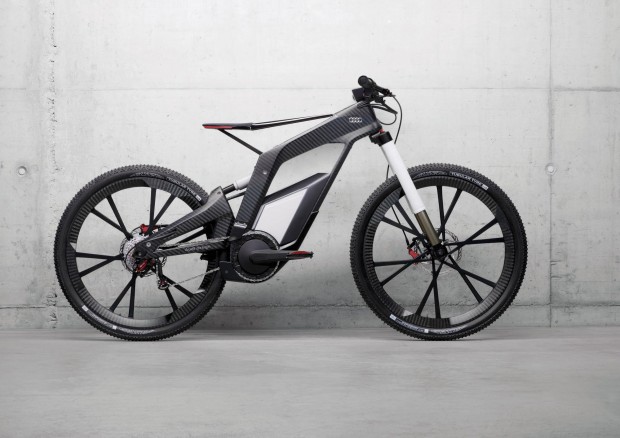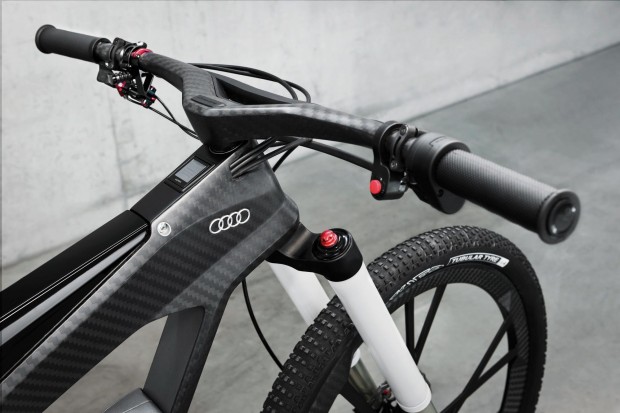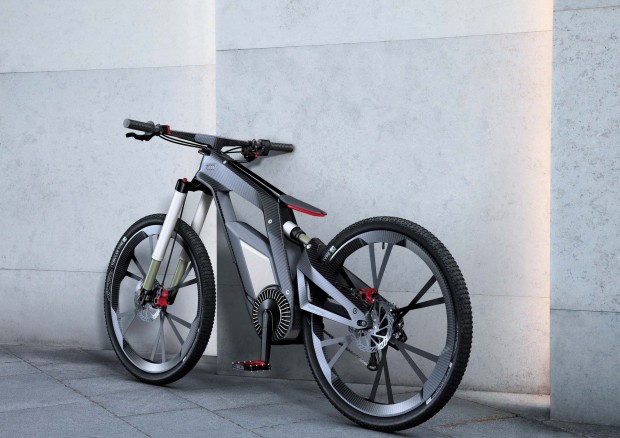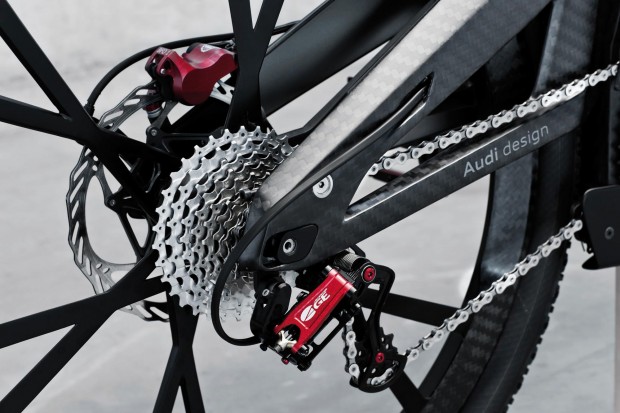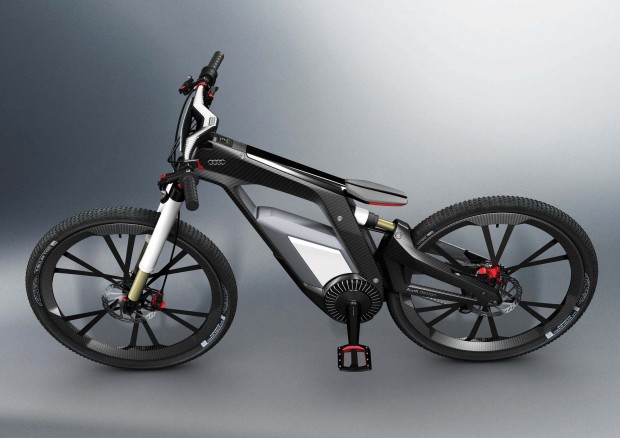 The e-bike is essentially the ultimate urban commuter. I hope this comes to the market soon and isn't ludicrously expensive. Make sure to check out this video of Julien Dupont putting the bike through its paces.