This is what my BMW's completely stock interior looks like: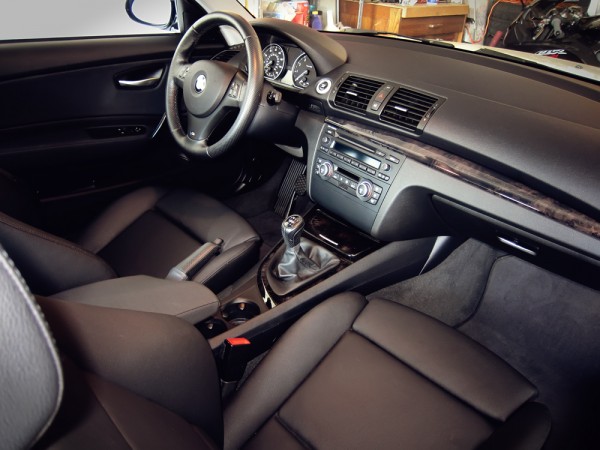 Under luxury car standards, it is considered to be quite sedate and even bland. However, this 135i overall still has a level of refinement that is unseen or remotely comparable by my previous Japanese cars. The ride quality is sporty and firm, but at the same time also plush. Being able to cruise around in the 135i and not have to worry about pot holes or block traffic from severe driveway-entry angles is truly a relief. The only mods I did to this car were basically wheels and exhaust. I got to make the car a little bit different and personalized, which is good enough. Doing anything more would be pointless, since I only use this car to commute, after all.
It's funny how people are able to fool themselves into thinking their hip looking but functionally impaired car is what they really want. And the truth is, everyone who is driving a slammed, "hellaflush" car will eventually grow out of it. It is not a matter of if, but a matter of when.
This is reality. When you build a car "too much" to where it loses good street temperament, you will drive it less and less. There is no way any semi-sane man is going to "daily" a stripped out and caged drift car, no matter how JDM tyte it is. I am still tasting a lot of disdain from my car modding past, because it is overly easy to throw money away on parts and lose focus on building with a purpose. If you're going to buy coilovers with spine-breaking 12kg/14kg spring rates, put it into a race car that's going to need it and will be raced.
Mod sensibly and don't overdo it, folks.