In one fell swoop (this Saturday), I was able to finish fitting the wheels and install my new exhaust, a Berk Full Race: "This full system includes a mid pipe featuring dual 2.5″ tubing and dual resonators, a 3″ Y-pipe and a dual 80mm tip muffler delete." Quite a lot of work for one day, but at least the major mods are all taken care of.
Great quality and detail in the construction: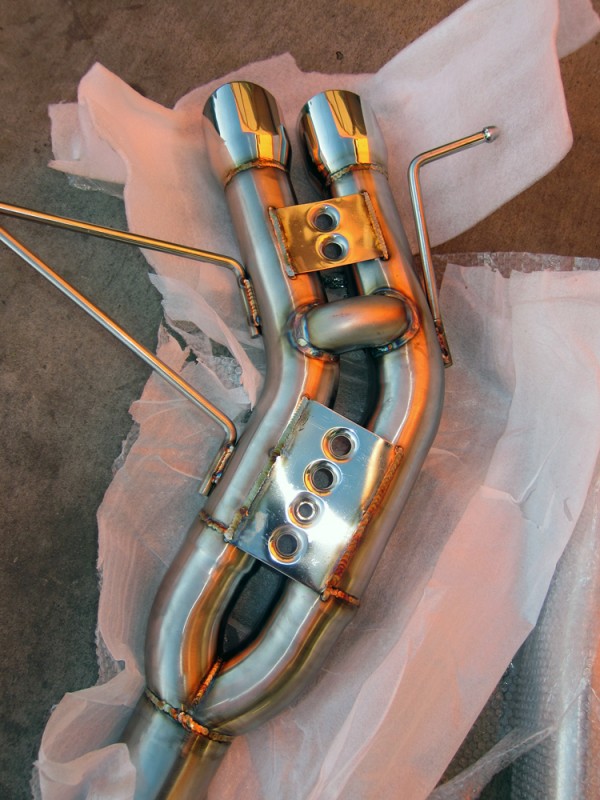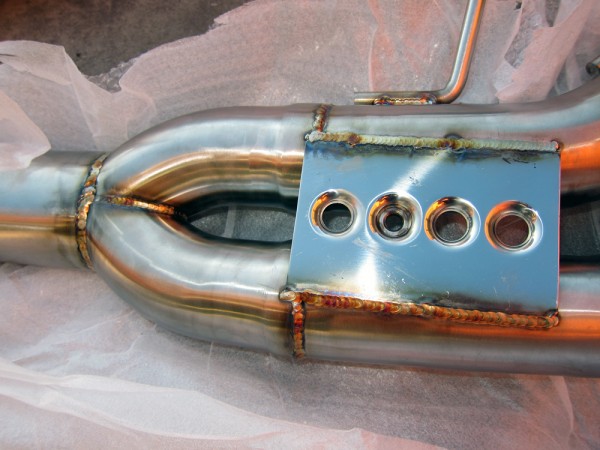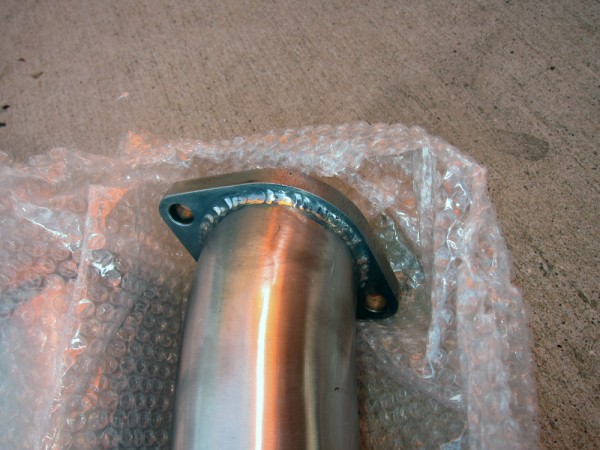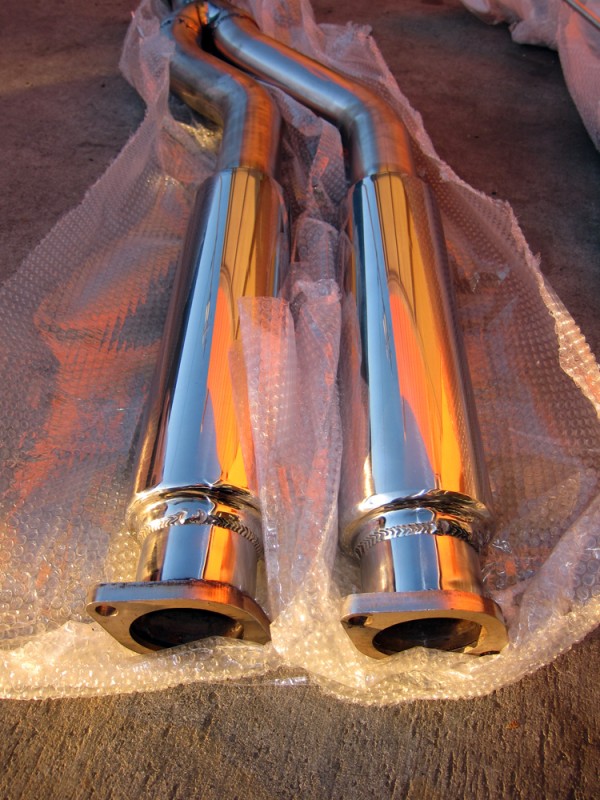 I finished with the suspension and wheel stuff at 4PM, and then headed over to my main man Ken's Mission Auto Garage to install the exhaust. Doing this job on the floor of my home's garage with jackstands would have been beyond miserable. Back in my youth, this is what I would have done. Now, I just pay.
Actually, Ken was cool enough to let me give him a hand with the install. It was nice to wield quality tools (Snap-On) and realize the convenience of a lift. I wouldn't even have been able to do this at home, because BMW used torx screws for the chassis brace, which I have no tools for.
Here's the car waiting in a bay.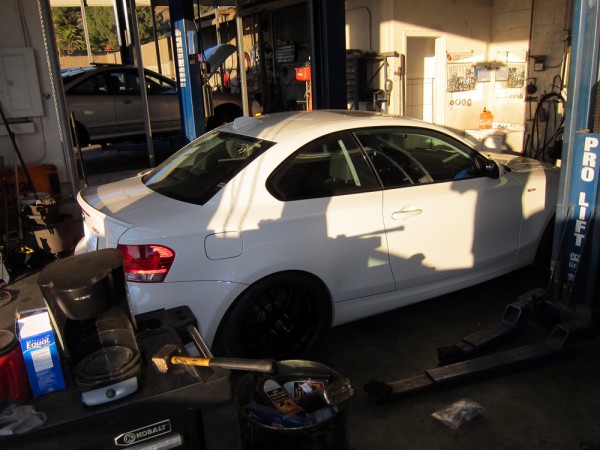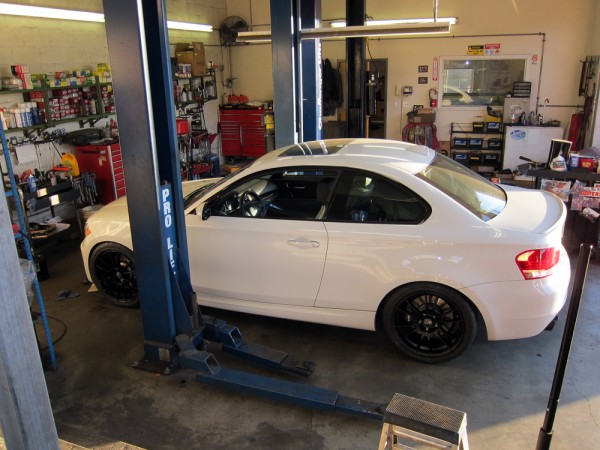 Up in the air: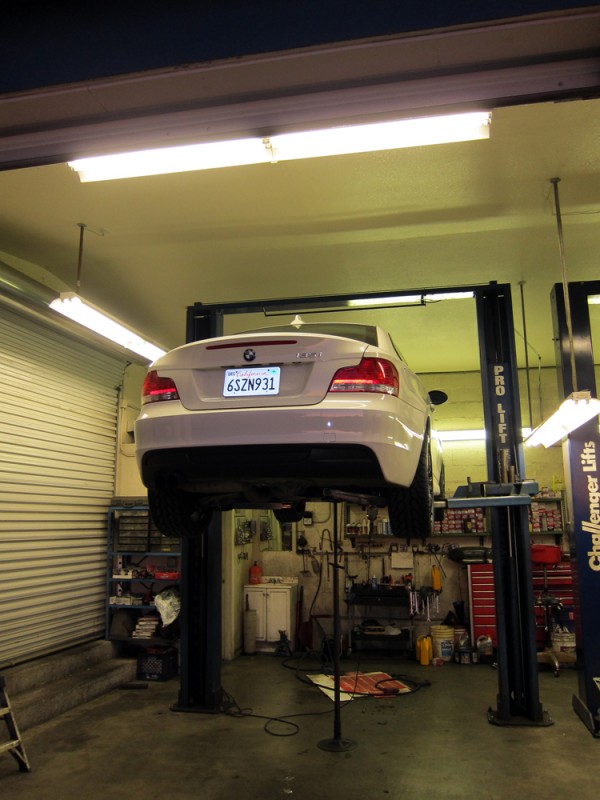 A look at the stock exhaust: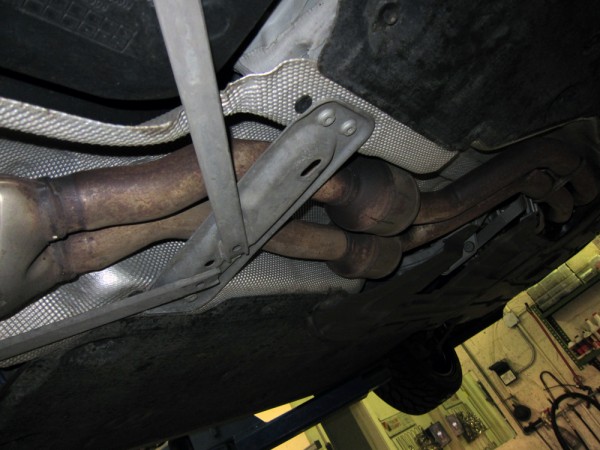 A look at no exhaust: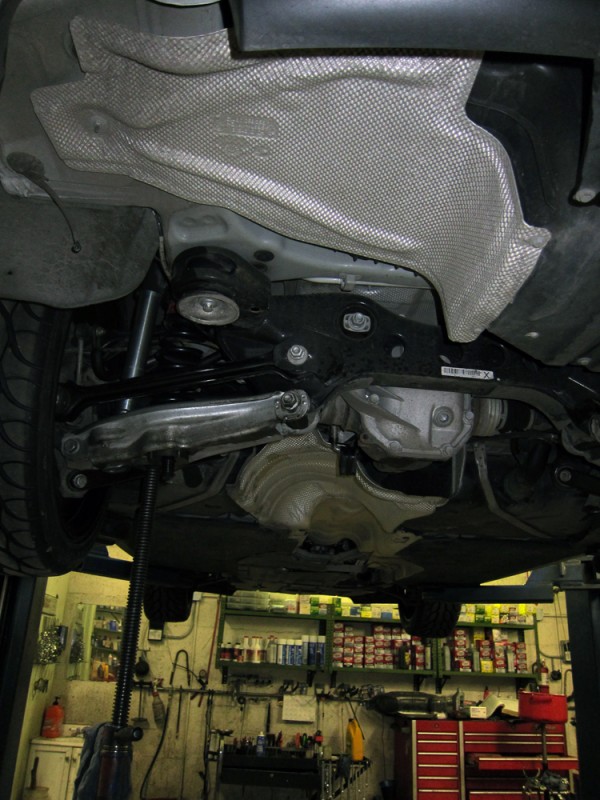 Midpipes in: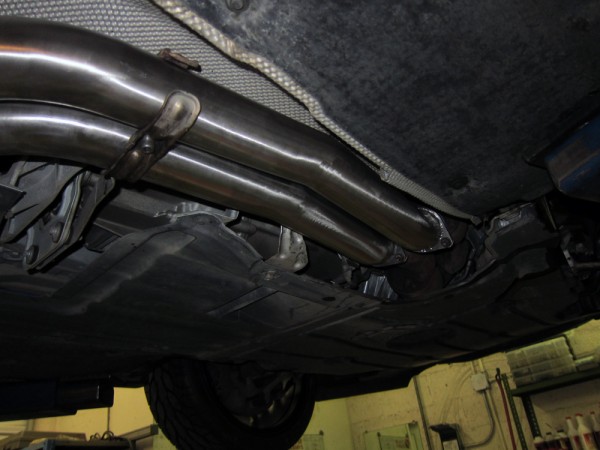 Resonators: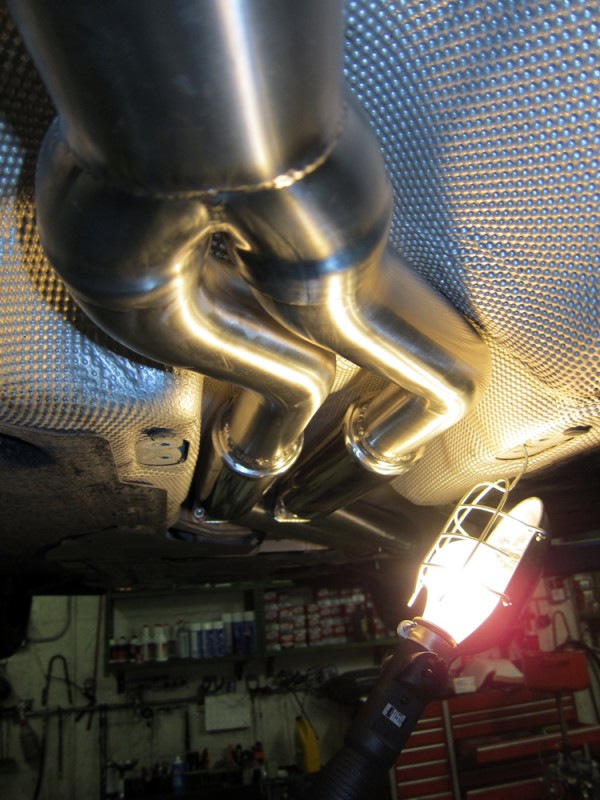 Tips: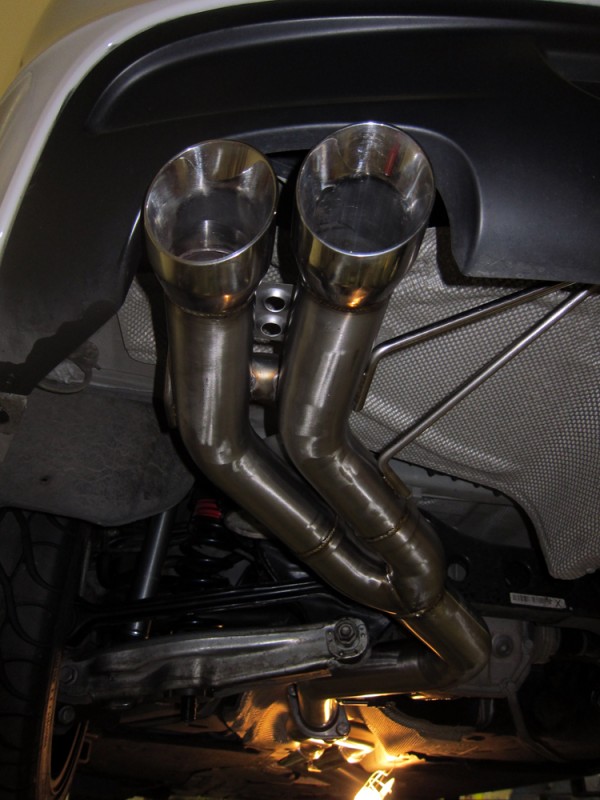 The Berk exhaust shed approximately 30lbs over the stock system. Surprisingly, you'd think an exhaust with no muffler would be loud… but it's actually tame and reasonable.