So why did I swap out my perfectly functional Woodcraft rearsets? Long story short, I caved in and was won over by the exquisitely machined, German-made, and highly detailed Gilles VCR38GT's. Since I've always fancied having gold rearsets, I took extended measures to obtain these Gilles in all-gold. This meant waiting over a month to have them imported. Yeah, I'm weird.
Function wise, the Woodcraft rearsets score high marks. However, sometimes you need to step up the Form half of the equation as well. Up-close, it's easy to see the craftsmanship in Gilles parts.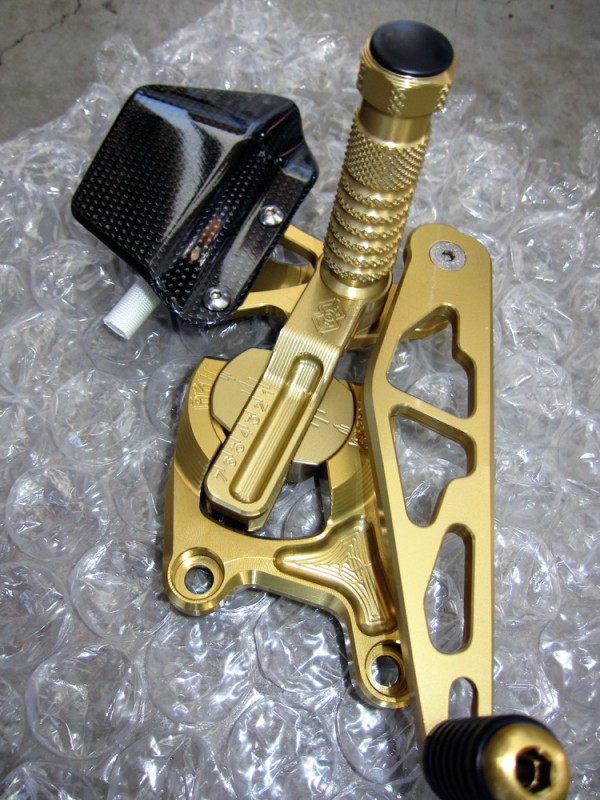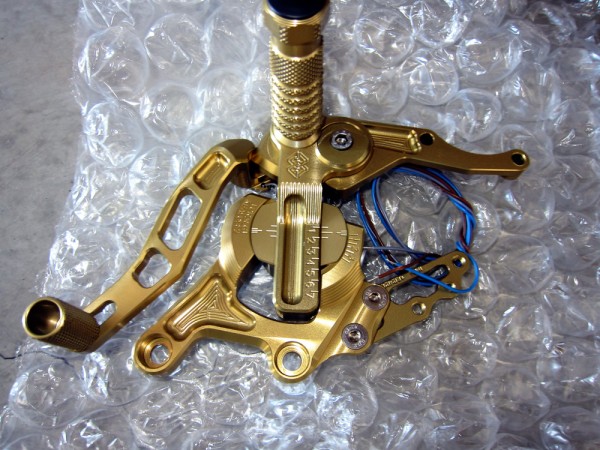 On the bike: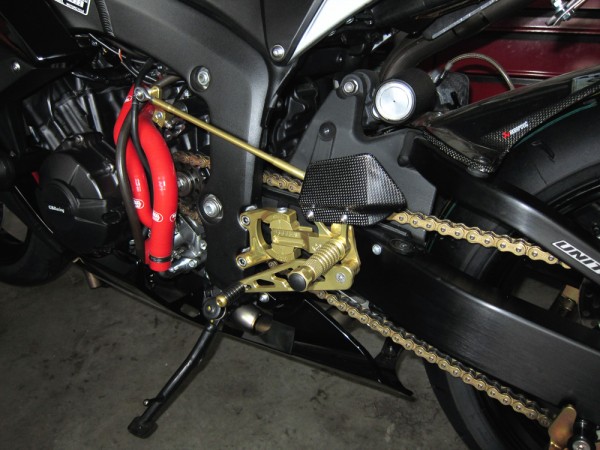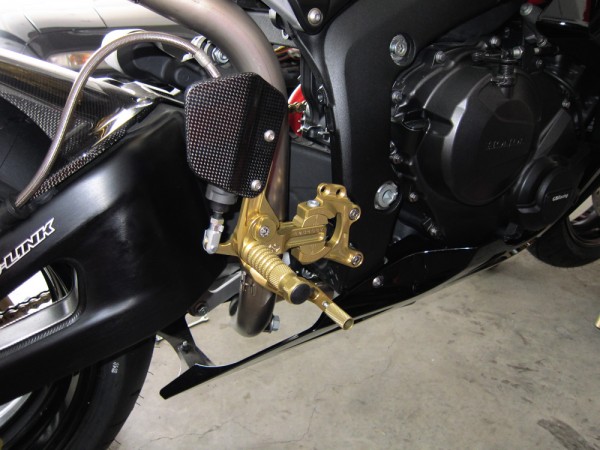 In other news, I also mounted back the wheels with freshly wrapped Dunlop Q2's. A step down from the D211 DOT Race tires I had on before, but I reasoned that the Q2s will be more than sufficient. I also went back to the stock sizing of 180/55 in the rear. I'm eager to see what the handling and flickability is like now versus the taller, heavier 190/55's.