The preceding catalyst to all this traces back to the paint job. When I got the car back from the shop, I noticed that the belt line molding on the driver side wasn't even anymore and there was a rip in the door molding near the top corner. To their credit, the belt line molding is primarily a one-time install since it bends so easily. No biggie, this was just an opportunity to refresh the entire door.
The window has also been especially hard to crank. Spraying down the rails with white lithium grease didn't solve the problem. Since I needed to redo the door molding, which goes around the perimeter of the door and then all the way in side the front window rail, it was great timing to replace the window regulator.
Here are the replacements.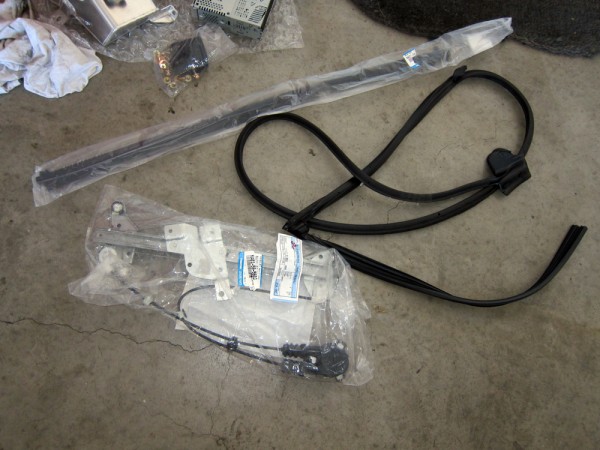 Taking apart the door… messing with the butyl goo crap sucked. It got all over my arms (still there, can't get it off) and is just a pain to work with. Old window regulator is pictured at the bottom, on the floor.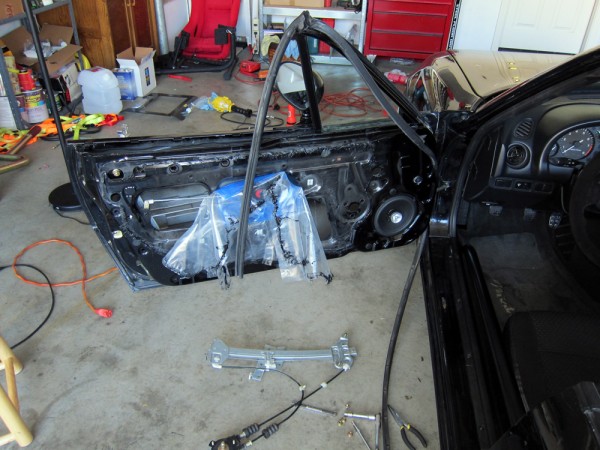 The side window had to come out as well.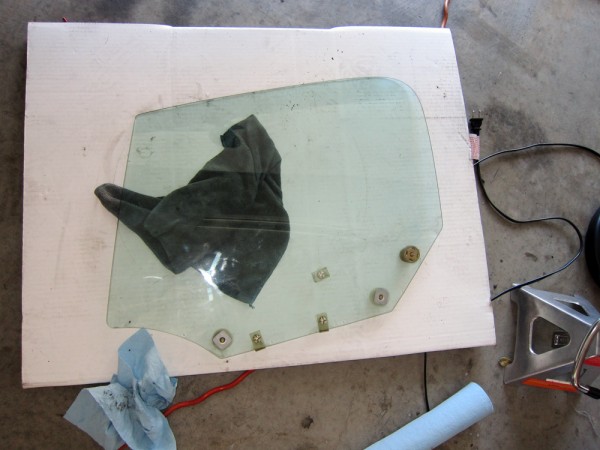 It was worth the effort because now when I crank the window, it flies.
Moving under the hood, I replaced the stock, plastic coolant overflow tank with a fancy aluminum Moroso unit. At first, I tried to clean off all the dried coolant residue from inside the plastic tank, but decided it wasn't worth it. Bling is better, anyway.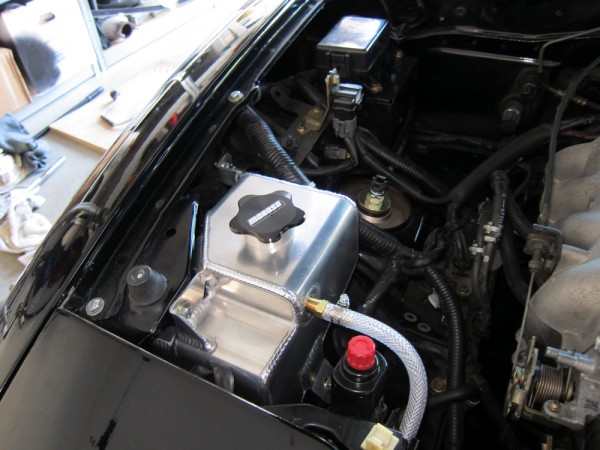 The overflow line was replaced with a reinforced PVC hose.