I stuck on a temporary foam pad as a seat for the CBR. I wasn't comfortable in cutting and shaping the pad to an acceptable level, so I'm going to wait for a precut seat. I also bled the front brakes again. The lever feel of the brakes are a bit too soft for my liking, but I think that's mostly related to the front master cylinder. The Brembo unit on the Husqvarna feels a lot more firm.
Regardless, this let me take the bike out for a spin… the first time since finishing it up. I rode it around the neighborhood a few times to test things out. Everything seemed to be in order, although the front brakes don't have the best of feel, the stopping power is definitely there. I've almost completely forgotten the riding position and pull of a sportbike.
Here is a picture of my stable…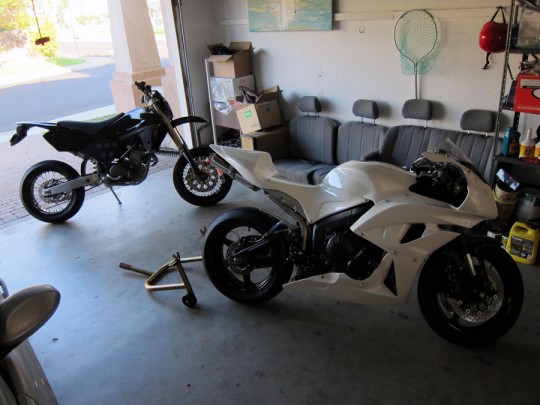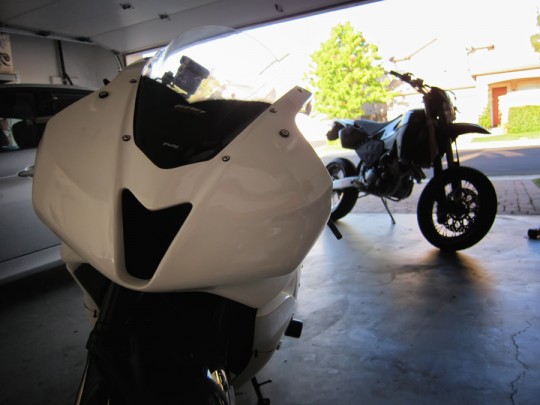 The new brake lever for the Husky finally got resolved today. I went with a full length CRG foldable unit. Although AGV levers are well made, my personal preference is with CRG. The machining and details are a lot more thorough in my opinion.